Kerala is known as God's own country for a multitude of reasons. The beautiful view of the seashores, beaches, Western Ghats and backwaters are guaranteed to take your breath away. Apart from this, the architecture, vibrant culture and closeness to nature add to the beauty of the place in making it even more spectacular and gorgeous.
However, in my opinion, the main reason it is called God's own country is due to the scrumptious food that they make. Kerala cuisine is shocking lesser known than it should be – and is one of the most delicious cuisines ever.
There are many reasons why Kerala food is so distinct and so flavorful. The first is obviously the quality of produce. The red soil of the Konkani terrain and the torrential rains from two monsoons makes the soil extremely fertile. You get superior local produce of rice, coconuts and vegetables here. The beaches and backwaters provide fresh local fish, prawns, shellfish – and ducks! Apart from this, the long history of spice farming gives access to the best and freshest spices.
Another very important influence is the intermingling of cultures due to the Indian Ocean effect. The influx of traders, travellers, refugees and conquerors from all across the Indian ocean has brought with them a myriad of different styles of cooking and has melted together to form the distinctive Kerala cuisine.
Let us take a quick look at some of the dishes and drool away.
Puttu and Kadala curry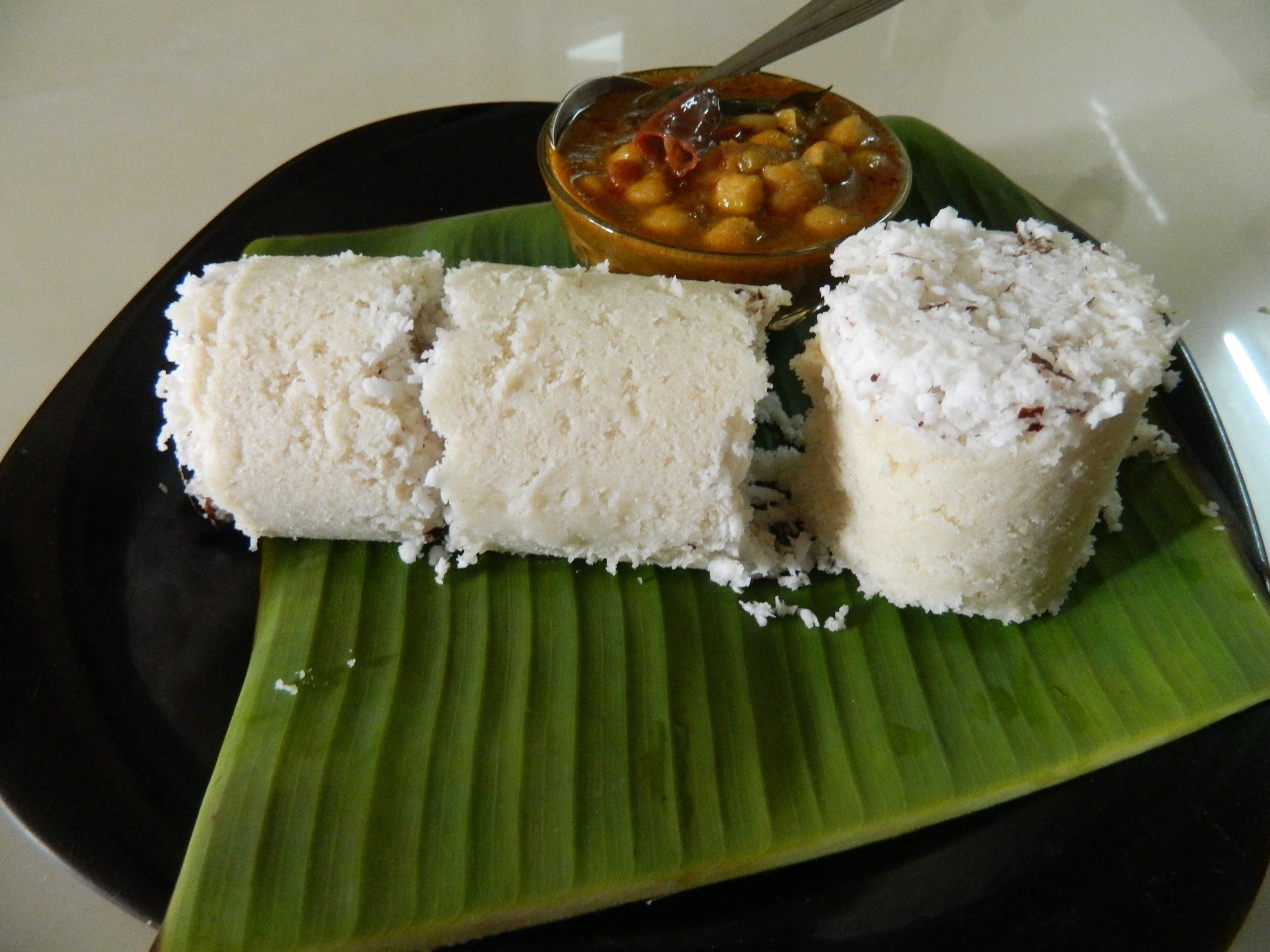 Puttu is a cylindrical steamed rice cake cooked with coconut shavings and is an extremely popular breakfast dish. It's usually served with kadala curry (black chickpeas/kala chana) but can also be relished with ripe bananas and grated coconut.
Appam with Stew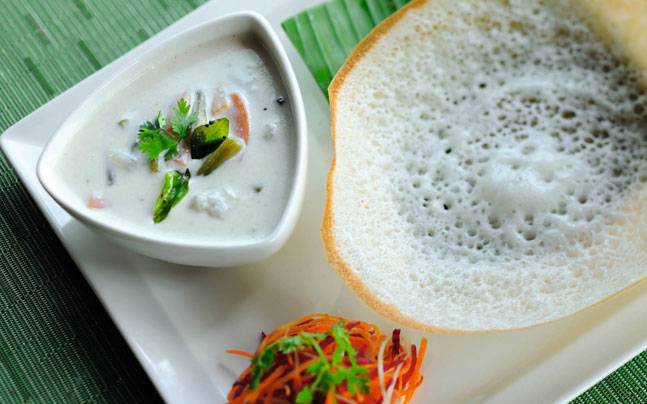 In a typical Southern stew, you'll find chunks of chicken or meat bathed in beautifully spiced and dreamy coconut gravy. Idlis, Idiappams, dosas, appams, kallappams, vellayappams are the amazing rice-breads which can be eaten as accompaniments to the delicious gravy.
Sadhya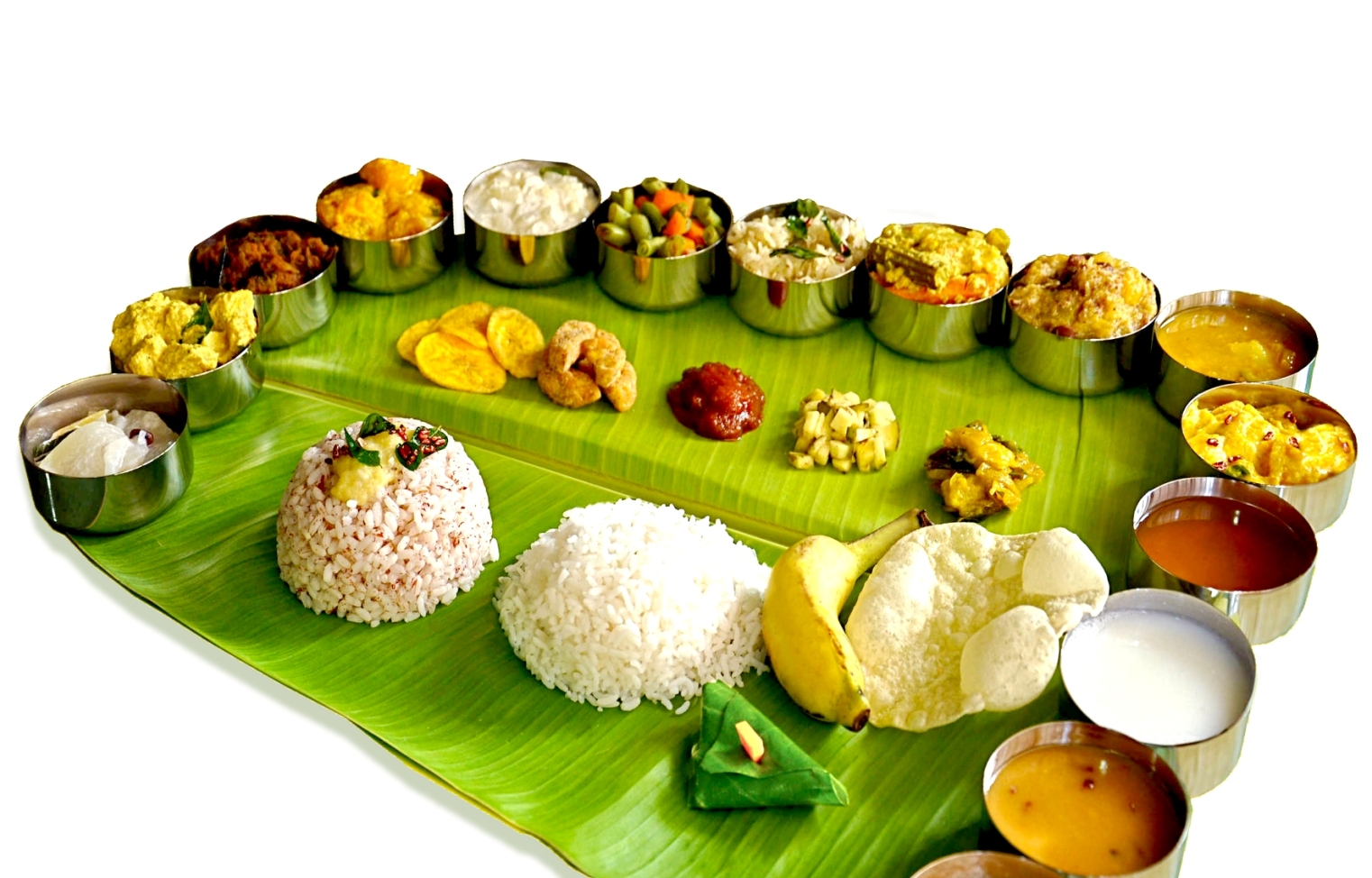 This is for the vegetarians. Well, for everyone obviously – but it is a real treat for the vegetarians. The Kerala sadhya is a full meal and is what we think of as a thali. It is served on a banana leaf and consists of rice and a huge variety of vegetables, dals, chutneys and pickles – all cooked in Kerala style. Be sure to go to a place where they cook in coconut oil, and choose the local 'red rice' and not the boring white rice. If you are there on Onam or any other festive day, then you can get to try the special Onam sadhya – which is sadhya on steroids! You have many more dishes and the meal is twice as yummy!
Kerala non-vegetarian food
Non-vegetarian food is one of the best-kept secrets in India. Keralites eat all kinds of meats from fish, shellfish and duck to chicken, mutton and beef. They cook it with their superior local masalas, which make it lip smacking and irresistible. Some awesome meat dishes are:
Nadan Kozhi Varuthathu aka Spicy Chicken Fry
Kerala Prawn Curry
Kallumakkaya Ularthiyath or Mussel Stir Fry
Naadan Beef fry or Kerala Style Beef Fry and Malabar Parotta
Kerala style Fish Molee/Moly
These dishes are guaranteed to melt your taste buds and give you an instant fit of excitement and joy. Make sure you stay at the spectacular Terrace Greens at Munnar for a memorable vacation.