Relax and prepare a refreshing drink on a lazy Sunday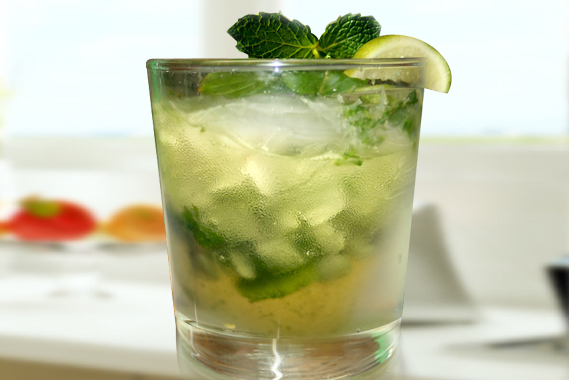 | | |
| --- | --- |
| Ingredients | Quantity |
| Water | 120 ml |
| White sugar | One and a half tsp |
| Mint leaves(chopped) | 2 bunches |
| Lime sorbet(softened) | 90 ml |
| Lime juice | 30 ml |
| Club soda | 120 ml |
| Lime slices | For garnish |
Method
Combine 2 cups water and add sugar to it. Stir this and pour in a microwave-safe bowl; heat in microwave for 2 minutes.
Add chopped mint leaves to the water after removing it from the microwave and stir. Allow it to cool for 5 minutes. Strain and discard the mint leaves from the syrup and set aside.
Stir the lime sorbet, lime juice, and 1 cup water together in a large pitcher until well combined. Pour the mint-infused syrup into the mixture. Add club soda and stir. Serve over ice. Garnish with lime slices.