The Godavari is one of the longest rivers flowing through the central and south-eastern Indian basin. This sacred river originates in Nashik, Maharashtra state in the Western Ghats and flows eastwards towards the Eastern Ghats through Telangana, eventually meeting the Bay of Bengal in the state of Andhra Pradesh. Hence, the coastal state of Andhra Pradesh has been divided into two regions – West Godavari and East Godavari, each unique to the other.
The West Godavari district is full of beautiful sight-seeing attractions. There are magnificent temples, monuments of Buddhist importance, caves, beaches, lakes and bird sanctuary, backwaters and plenty of islands.
Island Hopping at Konaseema – 'Kerala of the east' in West Godavari
The 31 islands formed in the Godavari River basin are either deserted or are full of coconut orchards or flanked by beautiful white sandy beaches or fascinating birdlife. Konaseema is one of the richest clusters of islands formed at the point where the Godavari meets the Bay of Bengal. Konaseema islands are full of coconut orchards, lagoons, lakes and backwaters. The Konaseema backwaters are regarded as 'Kerala of the east'. Island hopping is a popular activity here. The tourists can ride in the country boats and meander through coconut orchards and mangrove plantations to islands such as Shivakodi Lanka, Ayodhya Lanka, Kanakaya Lanka and Razole Lanka. A few other islands are under development. Tourists can even rent a houseboat for a night stay in the Konaseema island range. The Konaseema cuisine is world-renowned for its exceptional seafood and the foodies and in for a treat with delicacies like Pulasa Fish, Bamboo chicken, crab and prawn curry. The Konaseema cuisine is heavily stuffed with coconut and served with rice. Local fruits like jack fruits and ice apples are also Konaseema's speciality.
Magnificent temples of West Godavari
The Kshira Ramalingeswara temple located in Palakollu village of West Godavari is a renowned Lord Shiva Temple. The 120-foot tall temple has 9 floors and it is said that residing in this temple for a day equalises residing in Varanasi for a year. Another place of high religious importance in the town of Dwarka Tirumala is the Venkateshwara Swami temple housing Lord Venkateshwara. It is renowned as the mini-Tirupati of India. The other temples in West Godavari include Lakshmi Narasimha temple in Antarvedi, Sri Bhimeswara Swami temple and Someswara Janardhana Swami temple in Bhimavaram, Gangeshwaralayam temple in Tadikalapudi, Ratnaalamma temple in Ratanalakunta, and Sri Veerbhadra Swami temple in Pattiseema.
Virgin beaches of West Godavari
Perupalem beach located at the coast of Bay of Bengal in the West Godavari district is a mesmerising virgin beach in Andhra Pradesh. It is ideal for swimming, sun-bathing and surfing. The water is shallow and thus safe for kids to swim. Several other pristine beaches line up the coast of West Godavari.
Boat ride to the hidden hills in West Godavari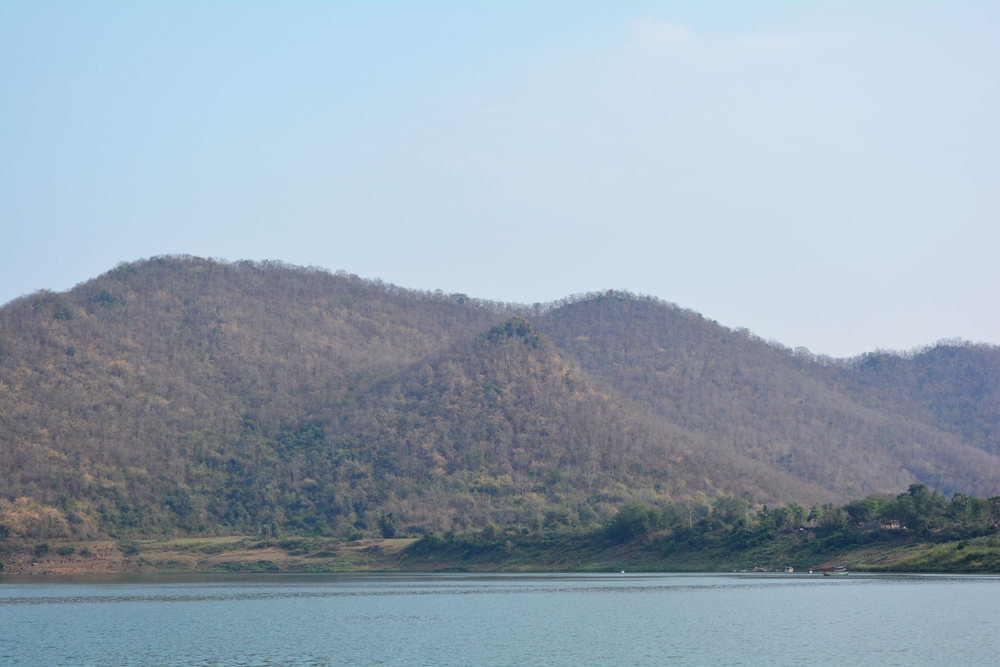 Papikondalu is a series of a hill range that is spread over a large area covering three districts – East Godavari, West Godavari and Khammam (Telangana). The Papi Hills run along the Godavari River and can be best viewed while boating in the river. The boat journey is about 8 hours long and passes through small tribal villages. The boat stops at these villages and the tourists are given time to have a stroll. Tourists can also engage in activities like camping in bamboo huts and trekking.
Lake and Bird Sanctuary in West Godavari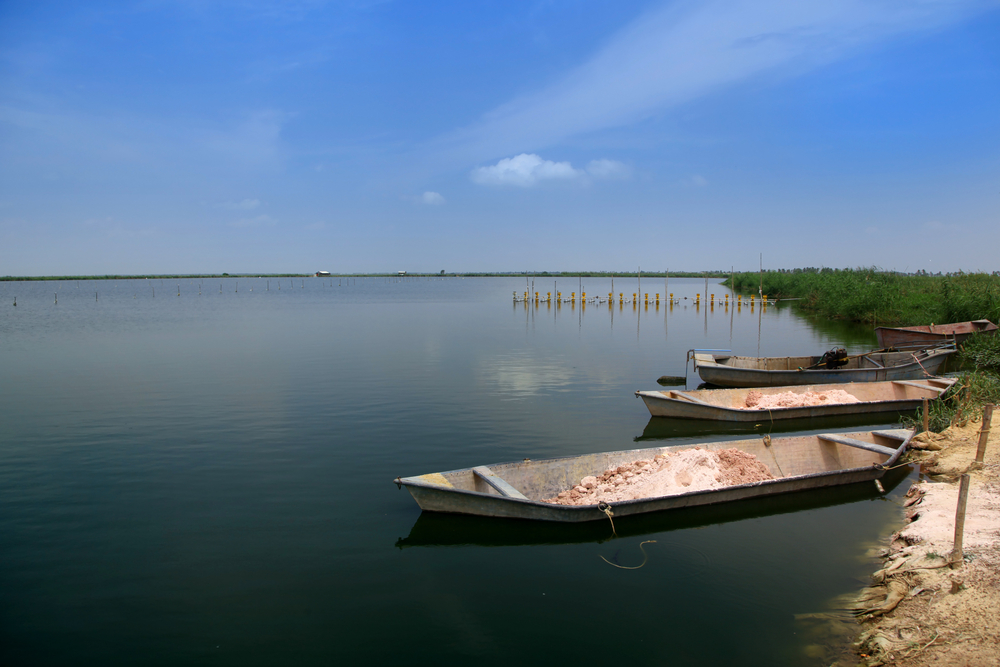 The Kolleru Lake in the West Godavari district is the 3rd largest freshwater lake in India spanning around 60000 acres. It is a heaven for fishers and bird-watchers. The visitors can spot hundreds of species of migratory birds that flock Kolleru lake from as far as Siberia during the winter season. The Kolleru Bird Sanctuary protects and inhabits the migratory birds. The bird sanctuary can be visited from October to March to spot rare birds like painted stork, pelicans, reef heron and cranes.
A brand-new Sterling Resort is under construction in an expansive coconut orchard in Palavelli village at the banks of Godavari River. Surrounded by mango orchards, paddy fields and mini-islands, the location of the new Sterling Resorts is ideal for adventure activities like kayaking and zip-lining. The resort also plans to provide houseboat experience and an opportunity of island hopping to its guests. Village visits, country boat rides, and visit to Kadiyam nurseries often seen in South Indian films can be arranged on request by the staff at Sterling. Mouth-watering local Konaseema cuisine is also being planned to be served to the guests at the restaurant.
A trip to West Godavari is a must for every type of traveller. It has so much variety to it that it has something for everyone. So plan your next vacation visiting West Godavari; till then Sterling Resorts will be all ready to host you.