++ 1 Desi, 2 Videsi ++
– Ms. Megha Agrawal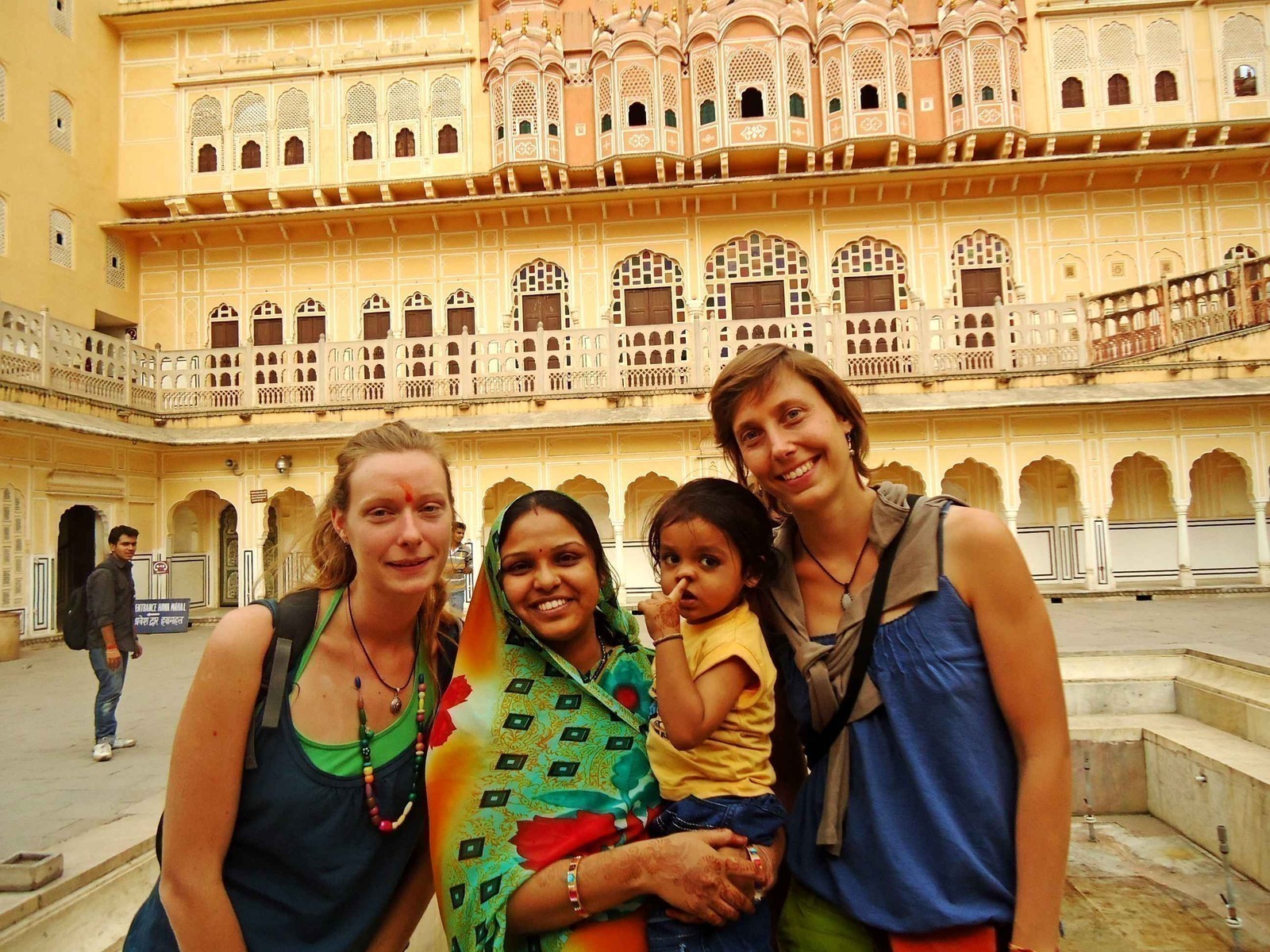 During last year, I went to Rajasthan with my Husband and family for a leisurely trip. We planned to visit some important cities like Jaipur, Udaipur, Jaisalmer, etc.
On the second day at Jaipur, we were roaming and exploring the magnificent Hawa Mahal (Palace of Wind). To our delight we could see that the beauty and heritage of the mahal has attracted many foreigners. Among many foreign tourists, there were two Videsi Kudiya (girls from out of India) exploring and enjoying Hawa Mahal. I was happy to see their interest in our heritage and requested them to take a photograph with me. They gladly obliged. It came out very well and I named the awesome picture as "1 Desi, 2 Videsi". We spent some time together in the Mahal and I also taught them some Hindi words.  All of us had a nice time.
That was my best OMG! Moment.
Note: This moment was shared by  Ms. Megha Agrawal in Sterling Holidays OMG! Holiday Moments Contest on Facebook. Visit our Facebook fanpage: www.facebook.com/sterlingholidays