Looking to make Mother's Day special for your mom? Give her a break from the kitchen, while you whip up some fantastic food and surprise her!
Here are some delicious regional recipes from the mom's of Sterling Kodai – Valley.
AMRITSARI CHOLE 
by Kusum Agarwal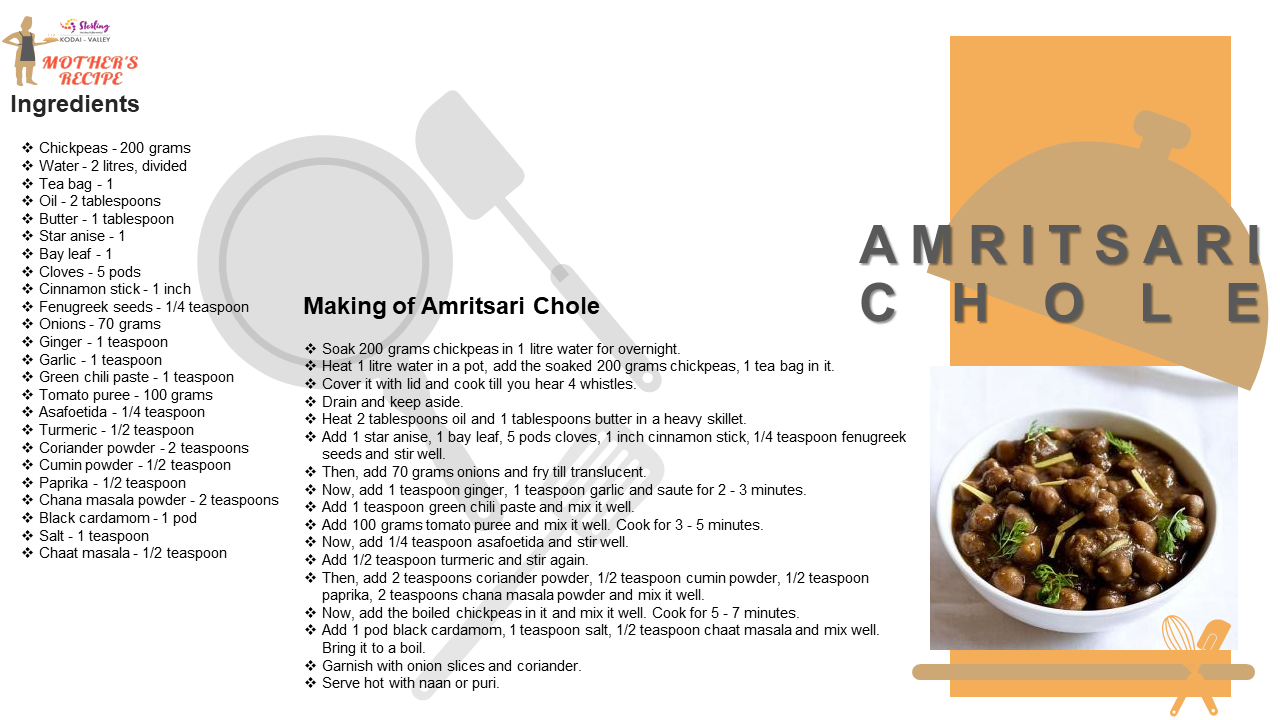 ARI UNDA
by Rekha Saji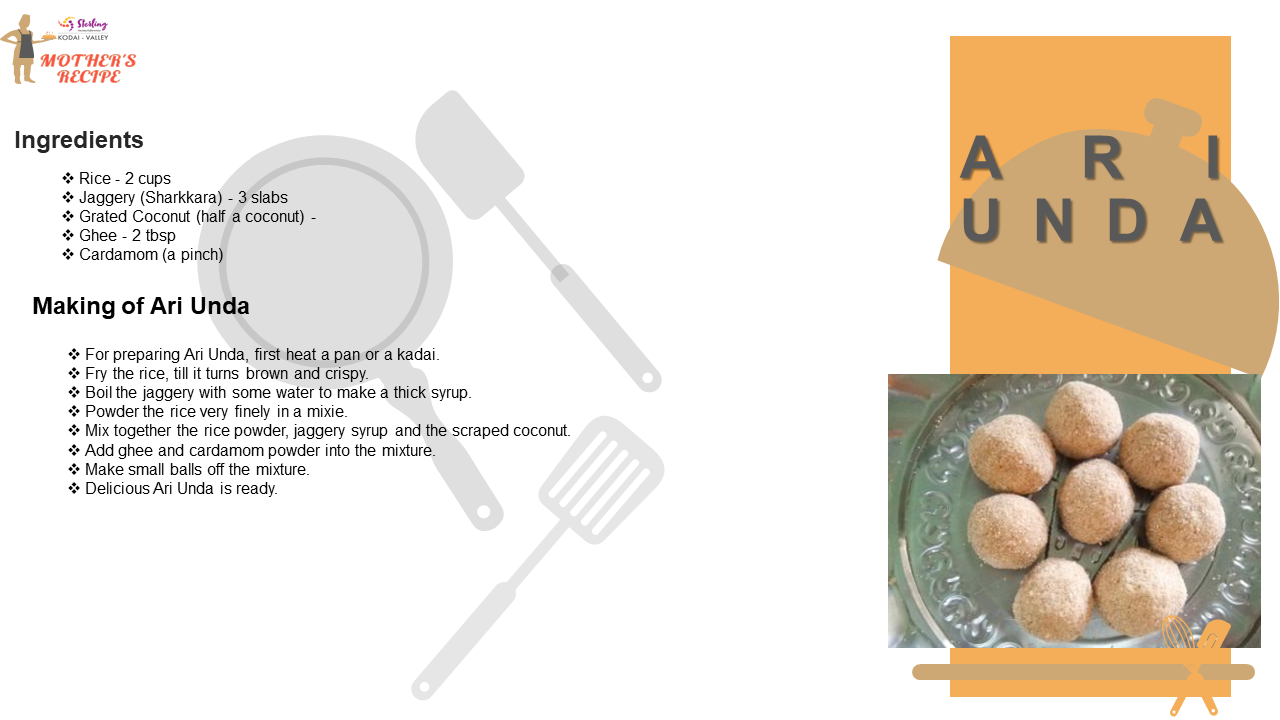 ASOKA HALWA
by Krishnaveni Chelian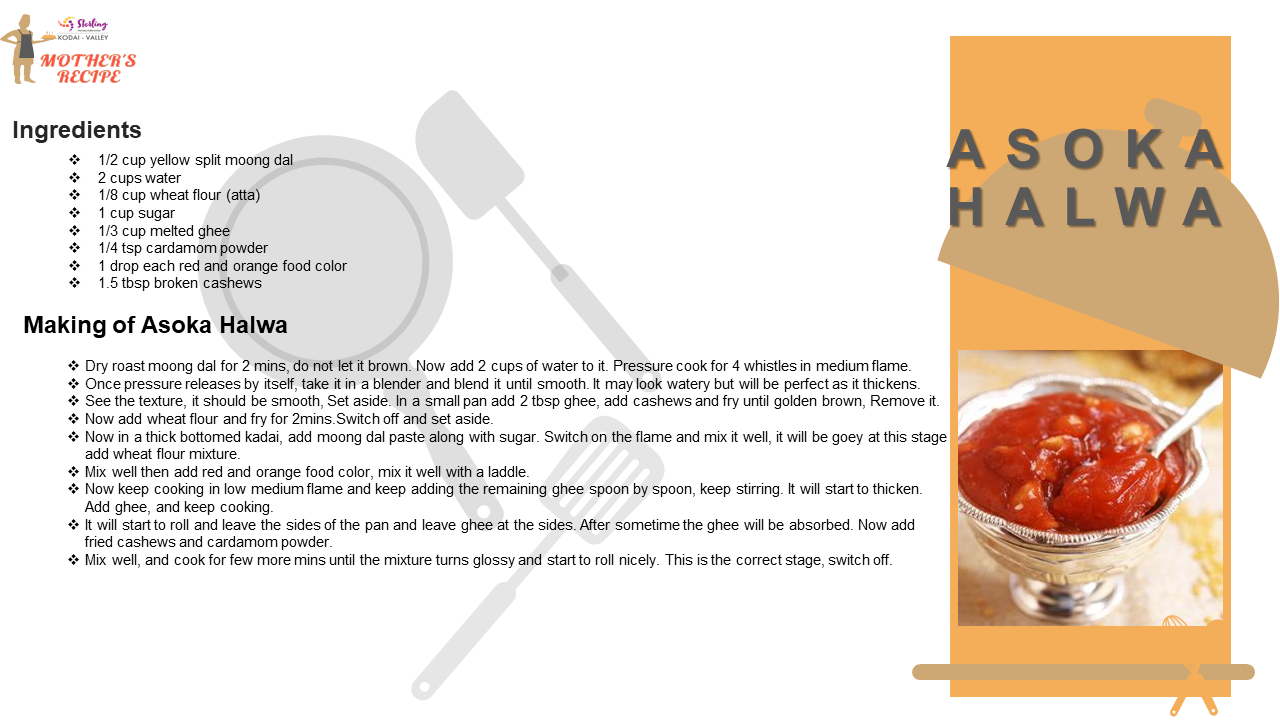 ATTIRAICHI CURRY
by Jeyanthi
BHAPA POTOL
by Deepika Das Rarha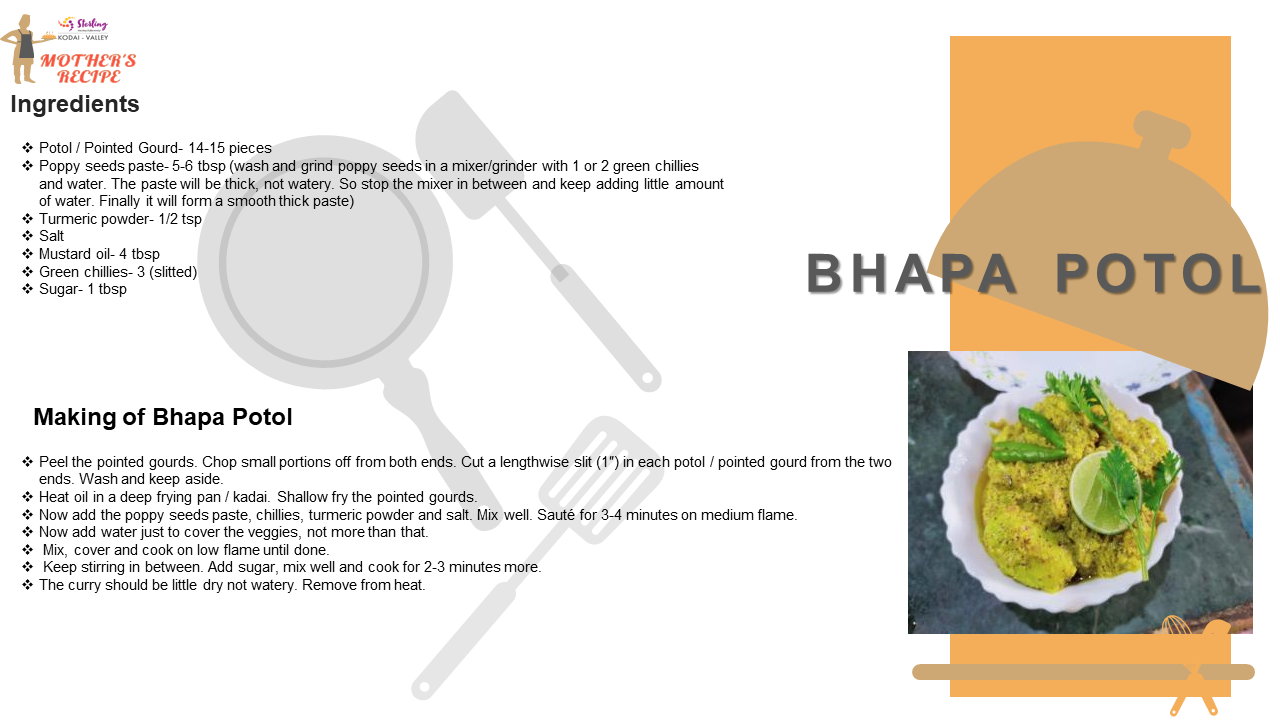 BHATT KA DAL
by Sarita Devi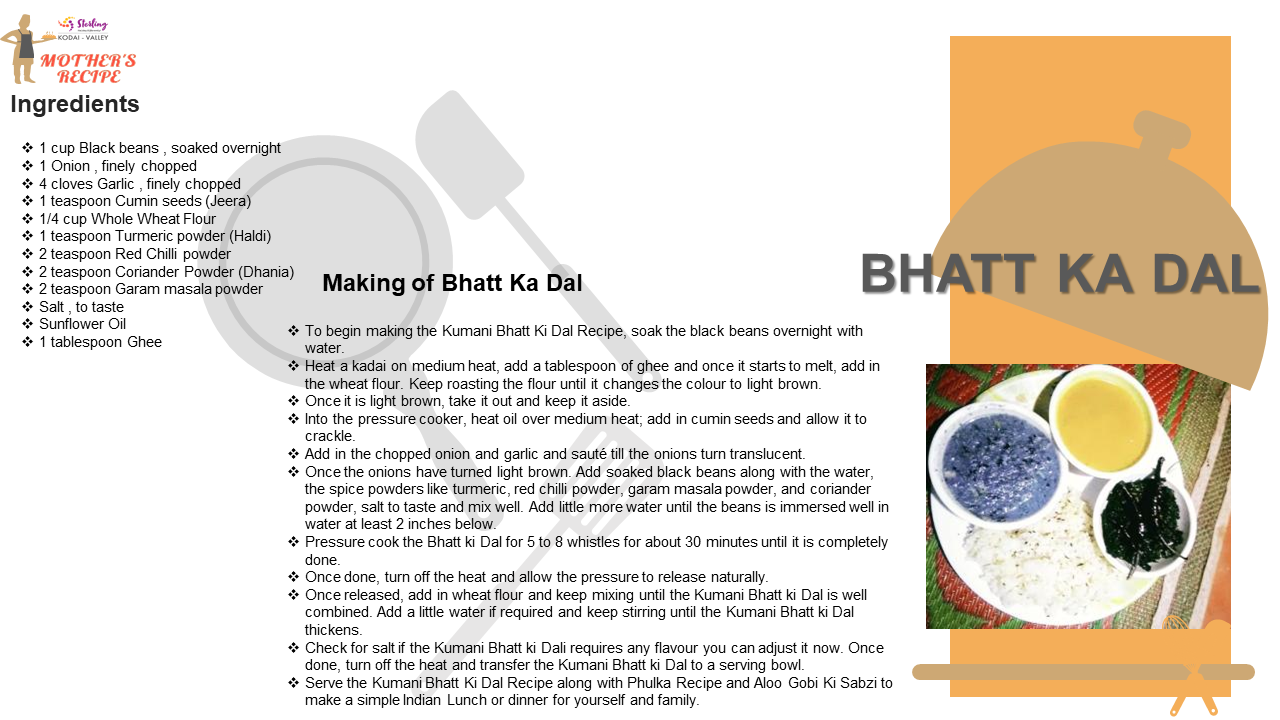 BOODIDA GUMMADI VADIYALU
by Krishnaveni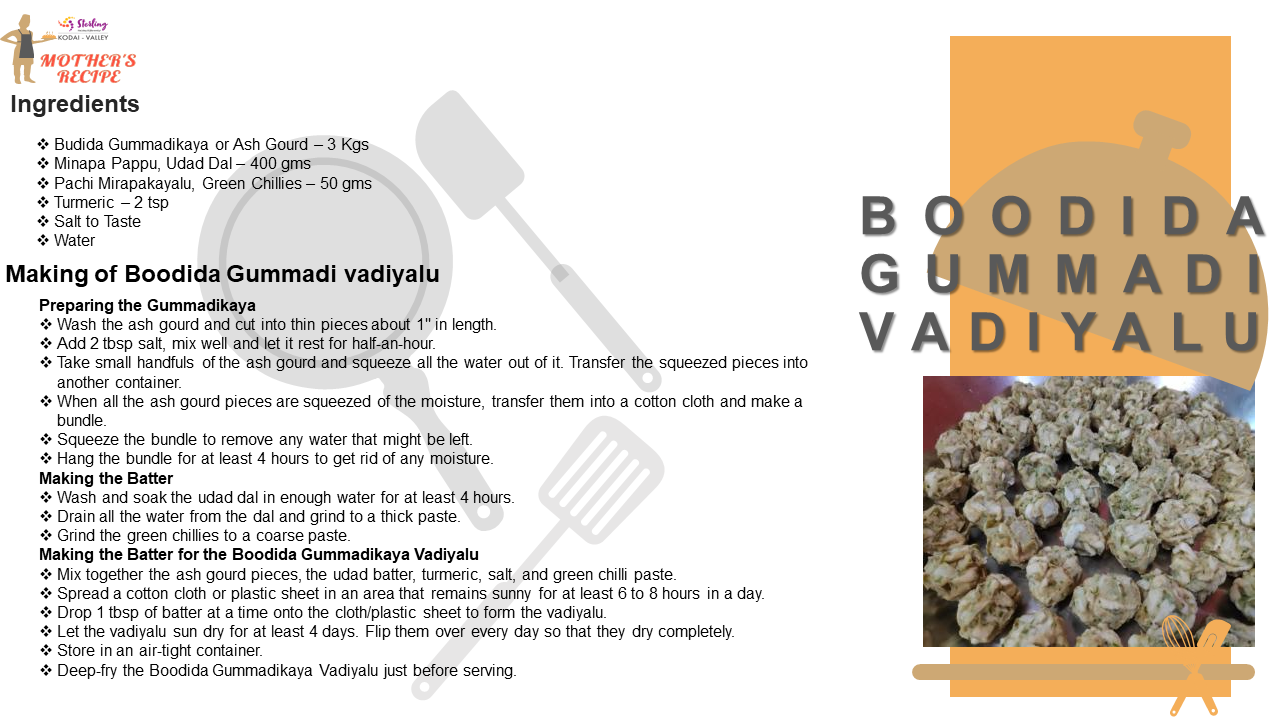 CHAKKAKURU THORAN
by Jancy Sudarsanan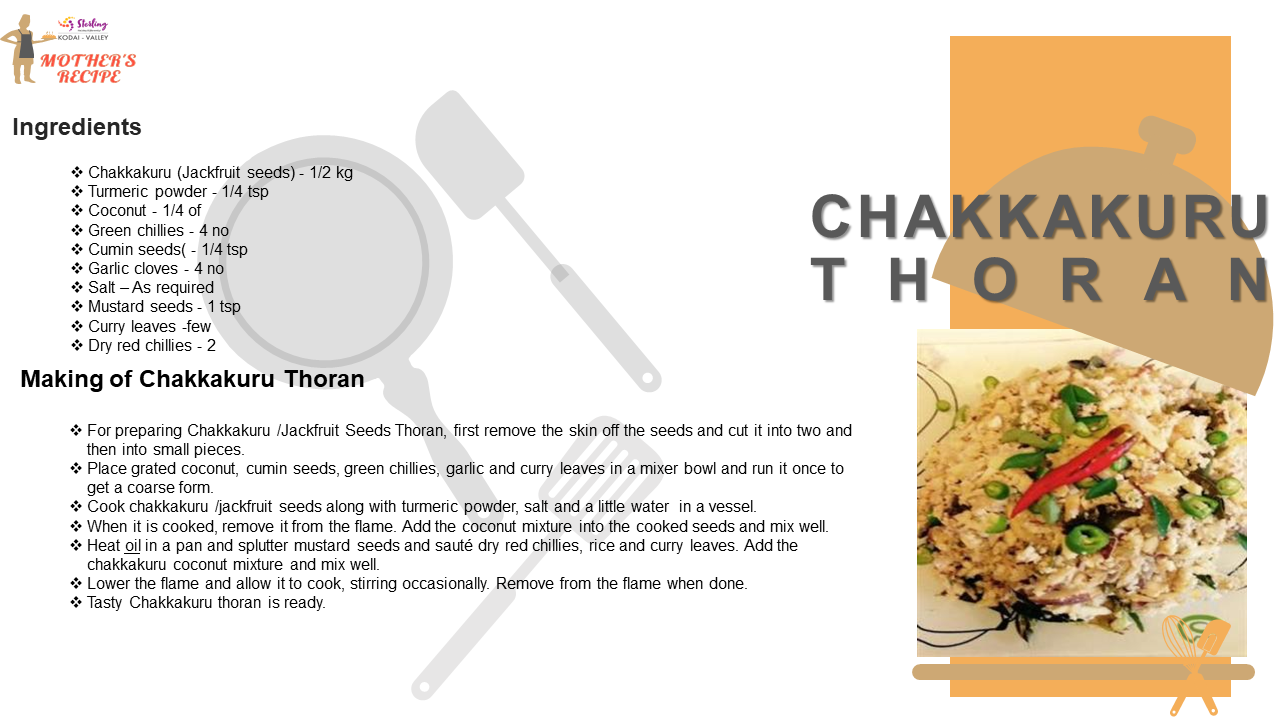 CHETTINAD NATTU KOZHI
by Nagarani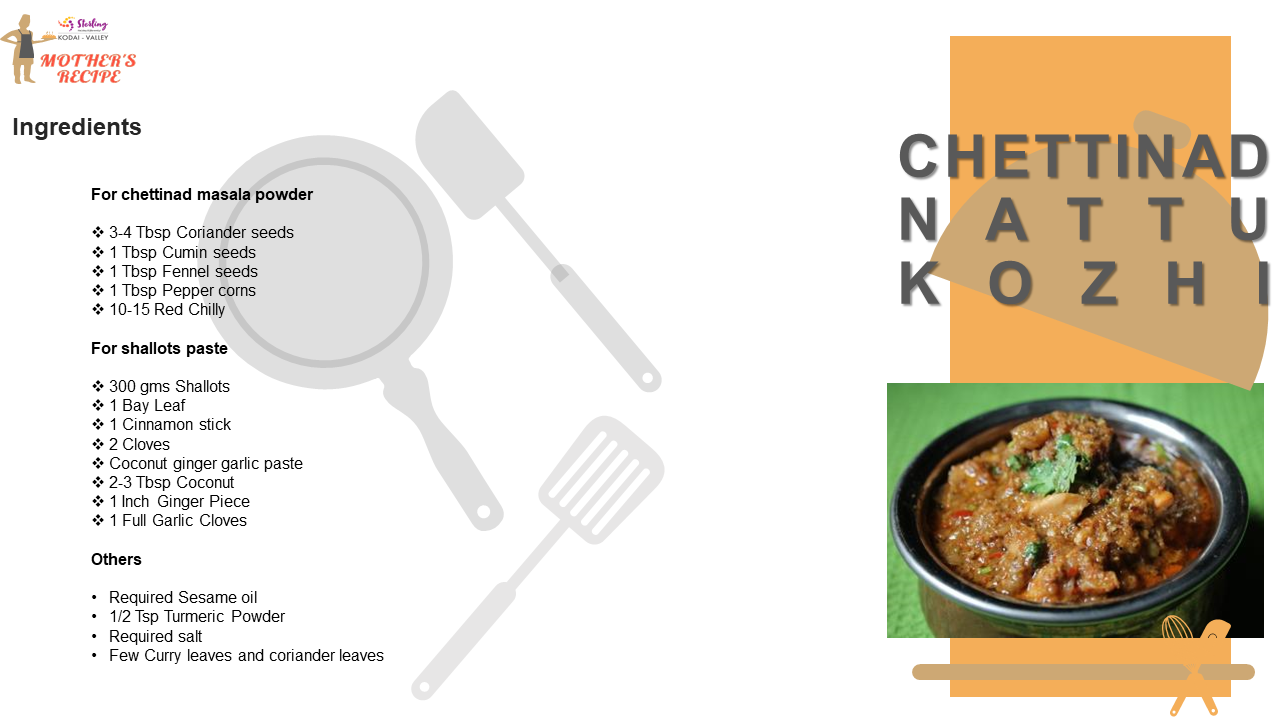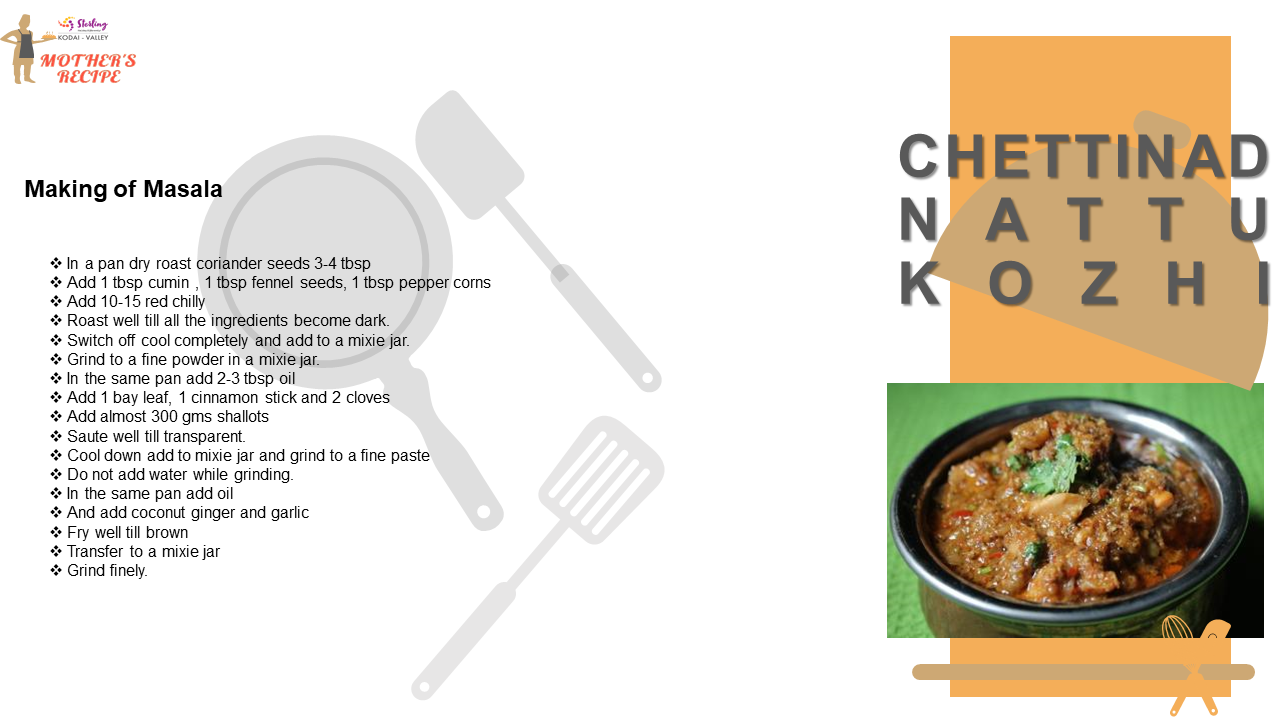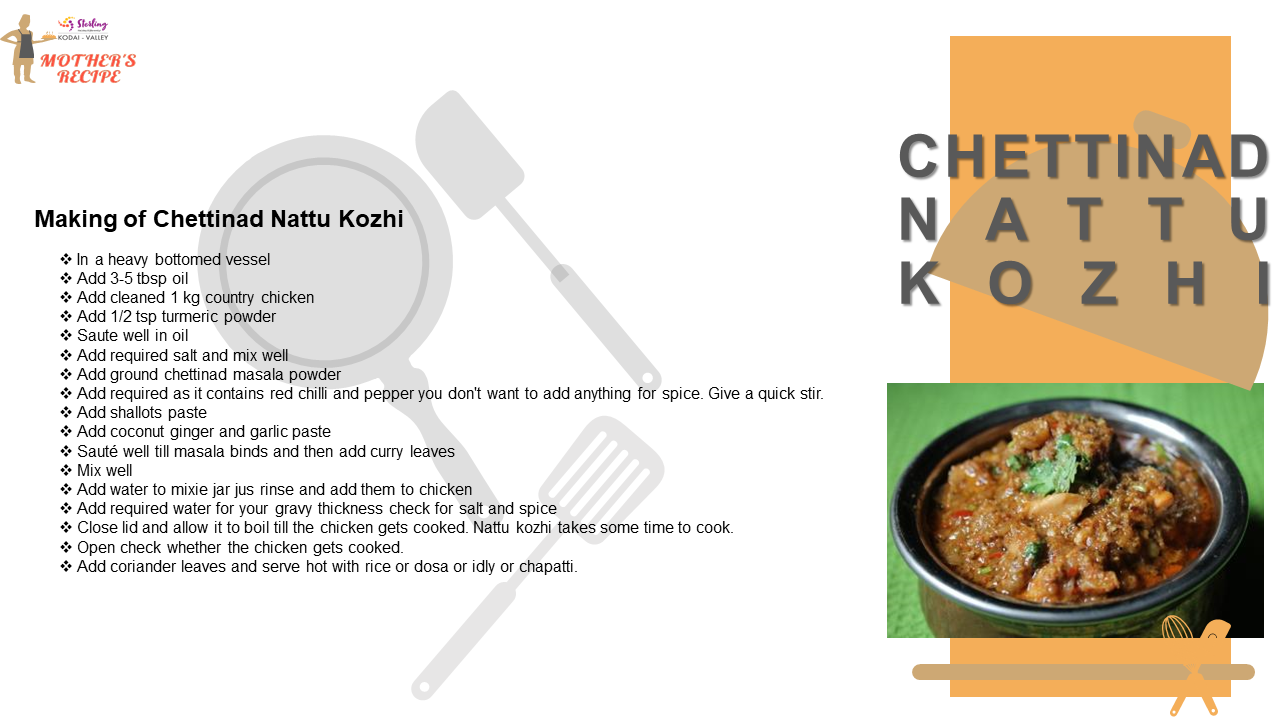 CHICKEN SHAWARMA
by Khatija Ali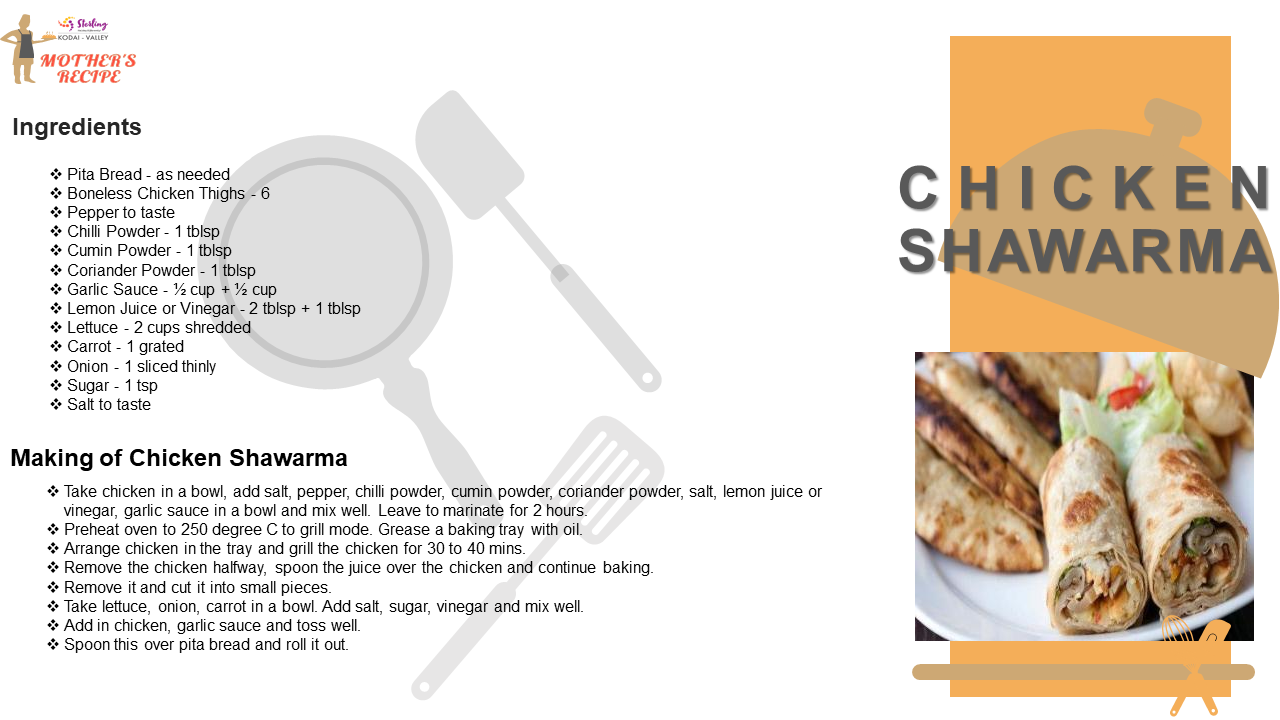 CHIKKUDUKAYA BANGALADUMPA VEPUDU
by Janaki Devi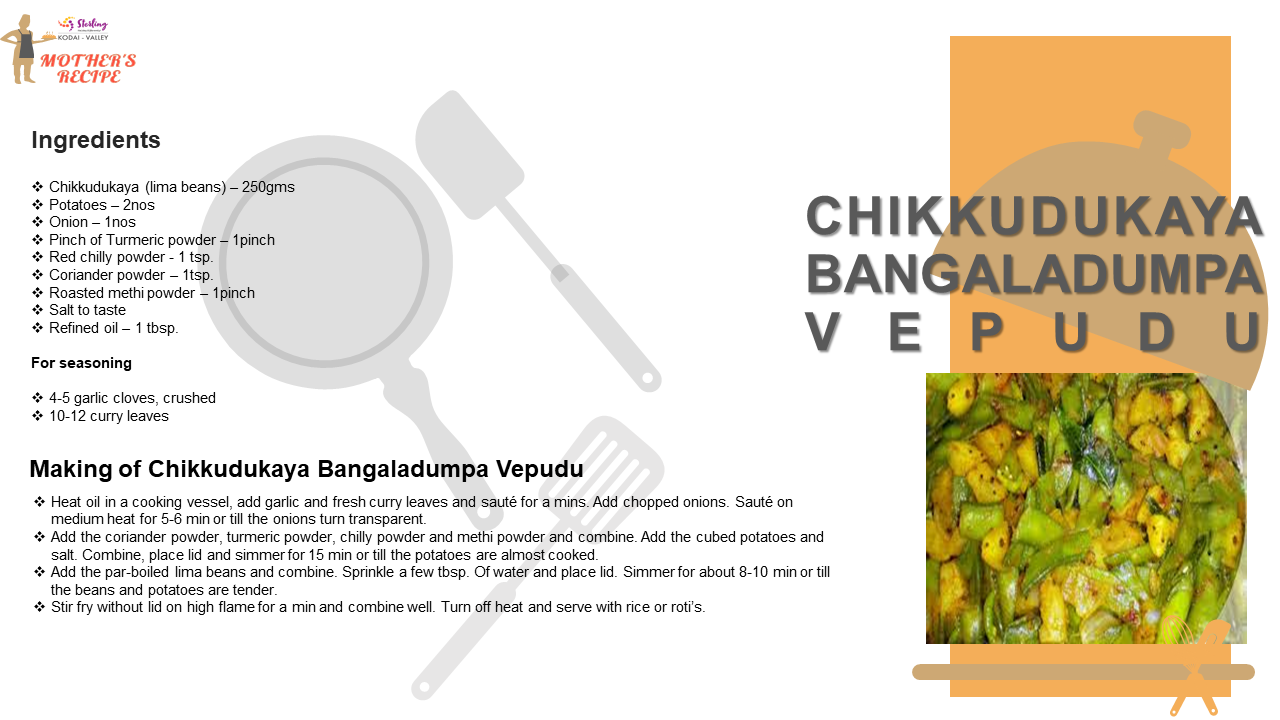 CHILAKADA DUMPA PULUSU
by Poornima Saravanan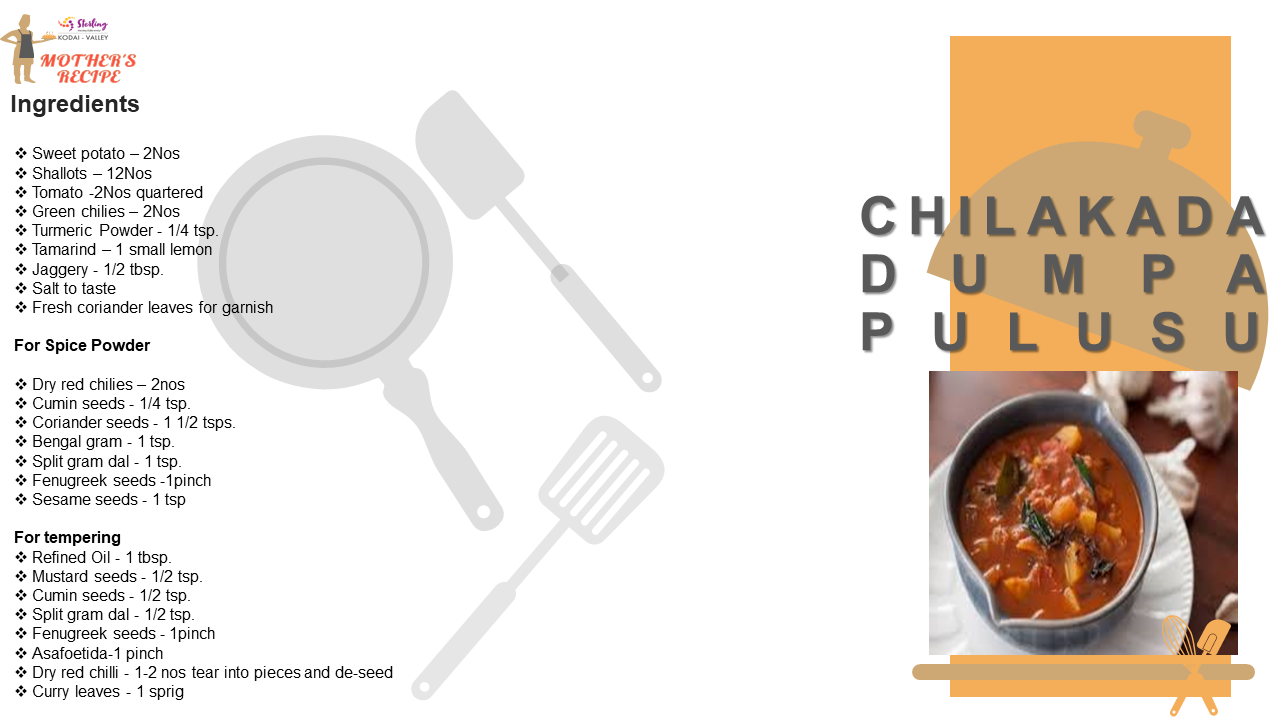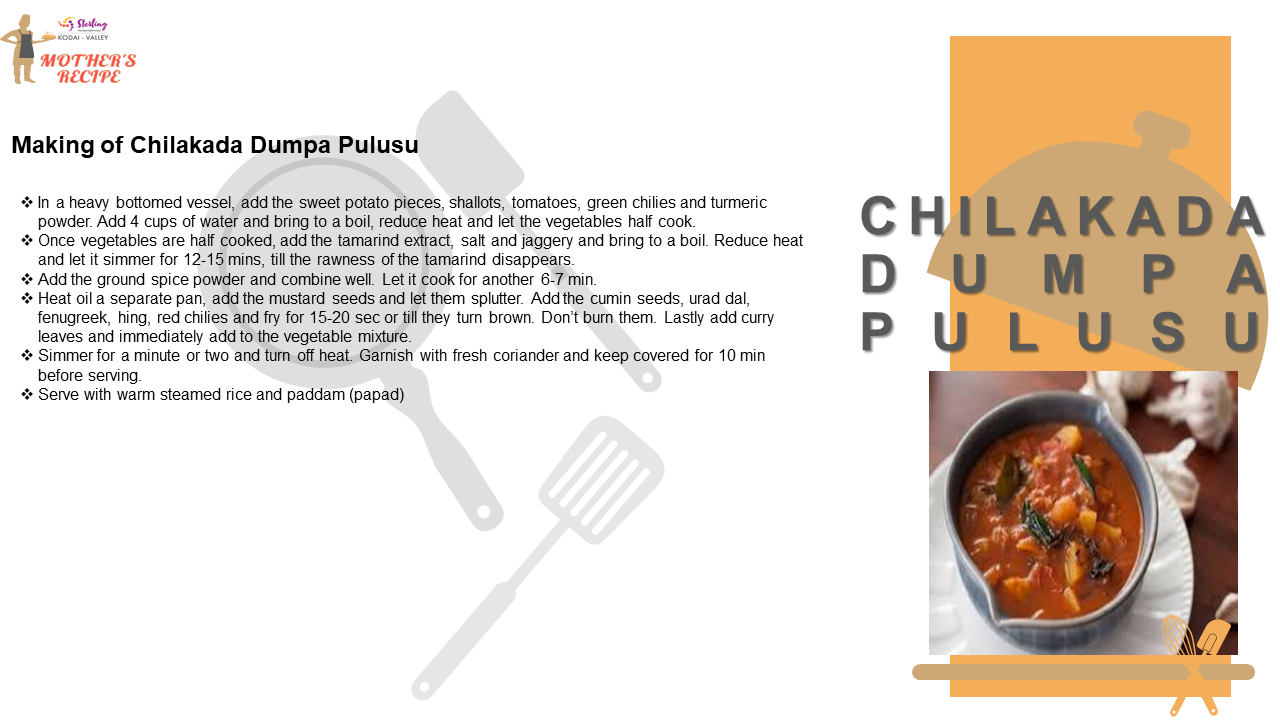 GAHAT DAL
by Komal Joshi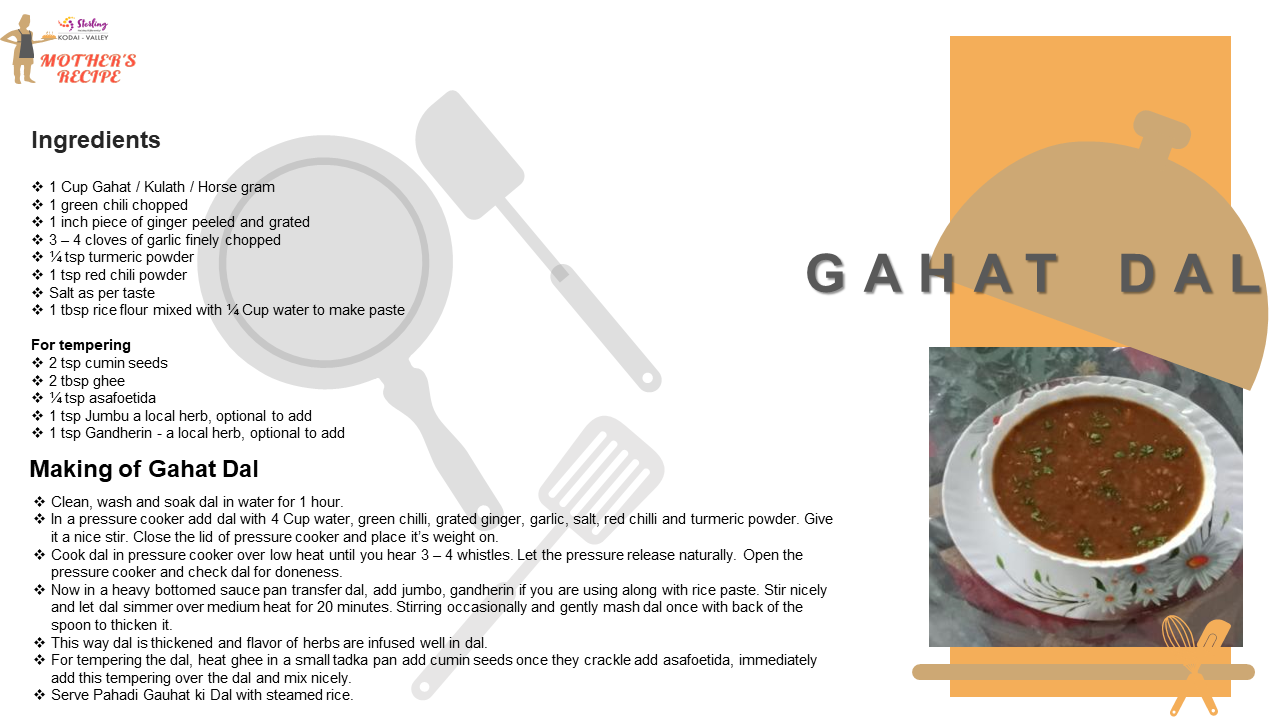 GATTE KI SUBJI
by Suruchee Agarwal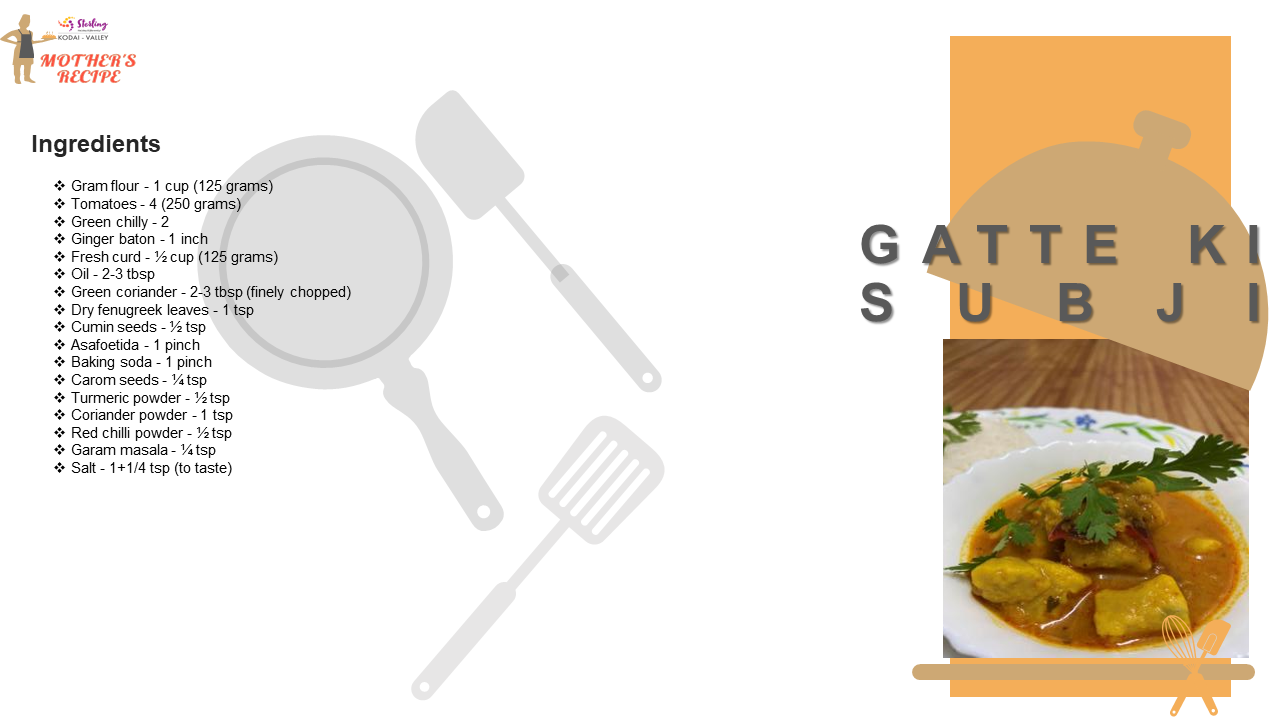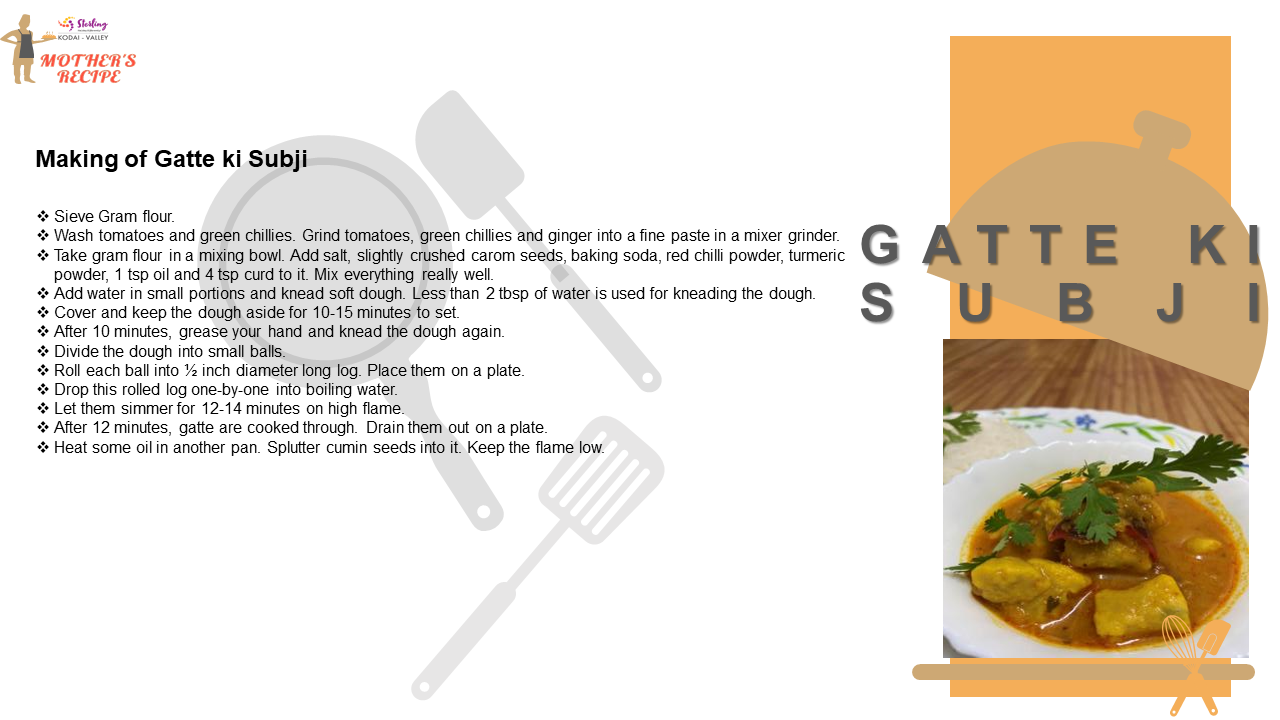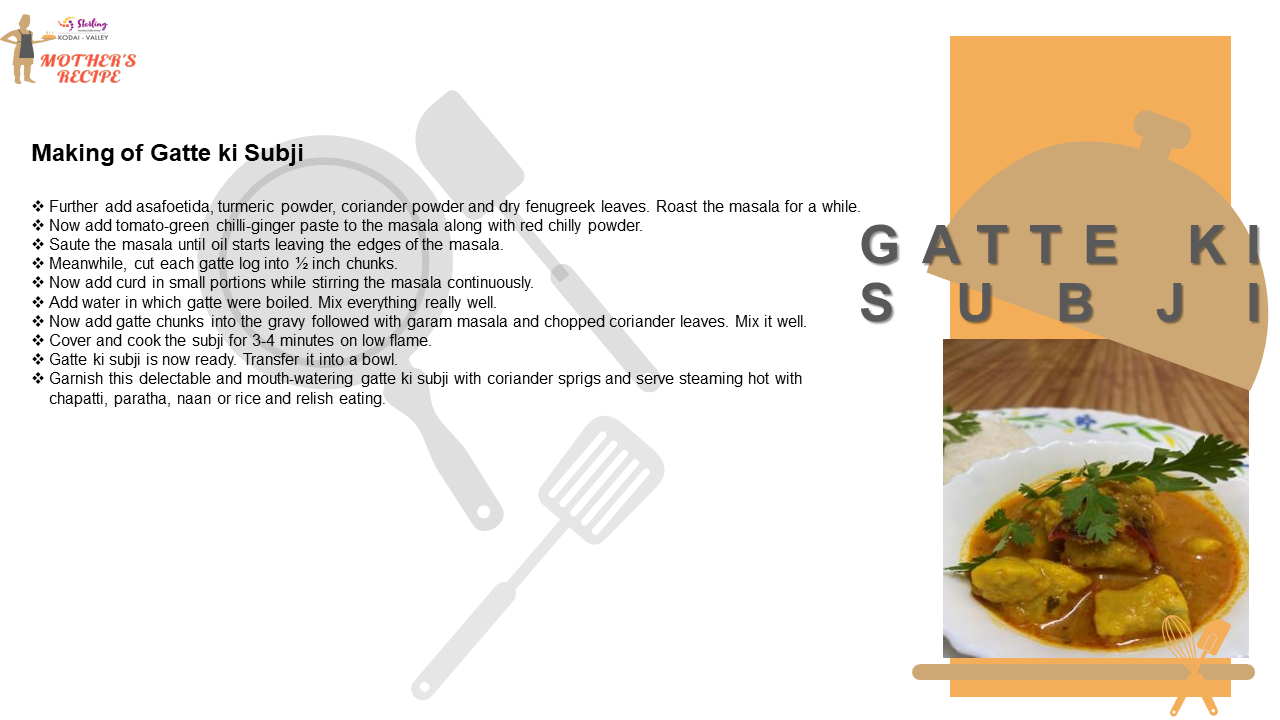 GUTTI BEERAKAYA KURA
by Krishnaveni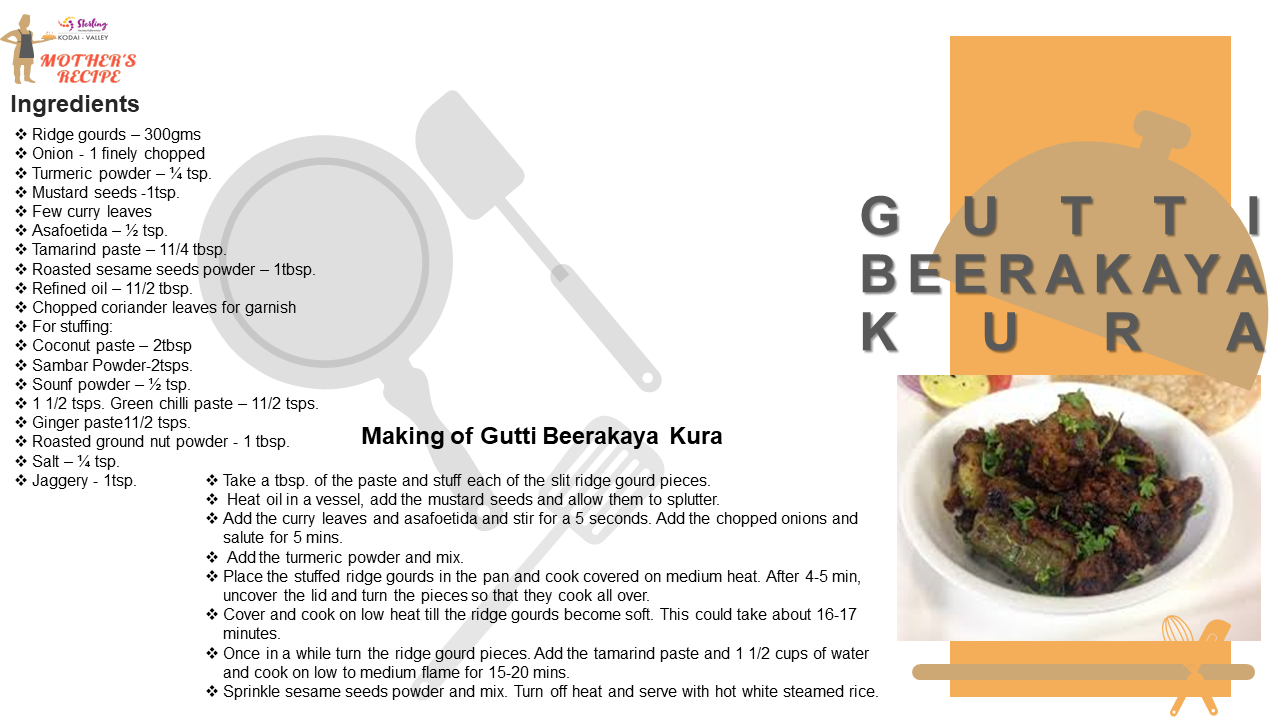 KALATHAPPAM
by Sarita Devi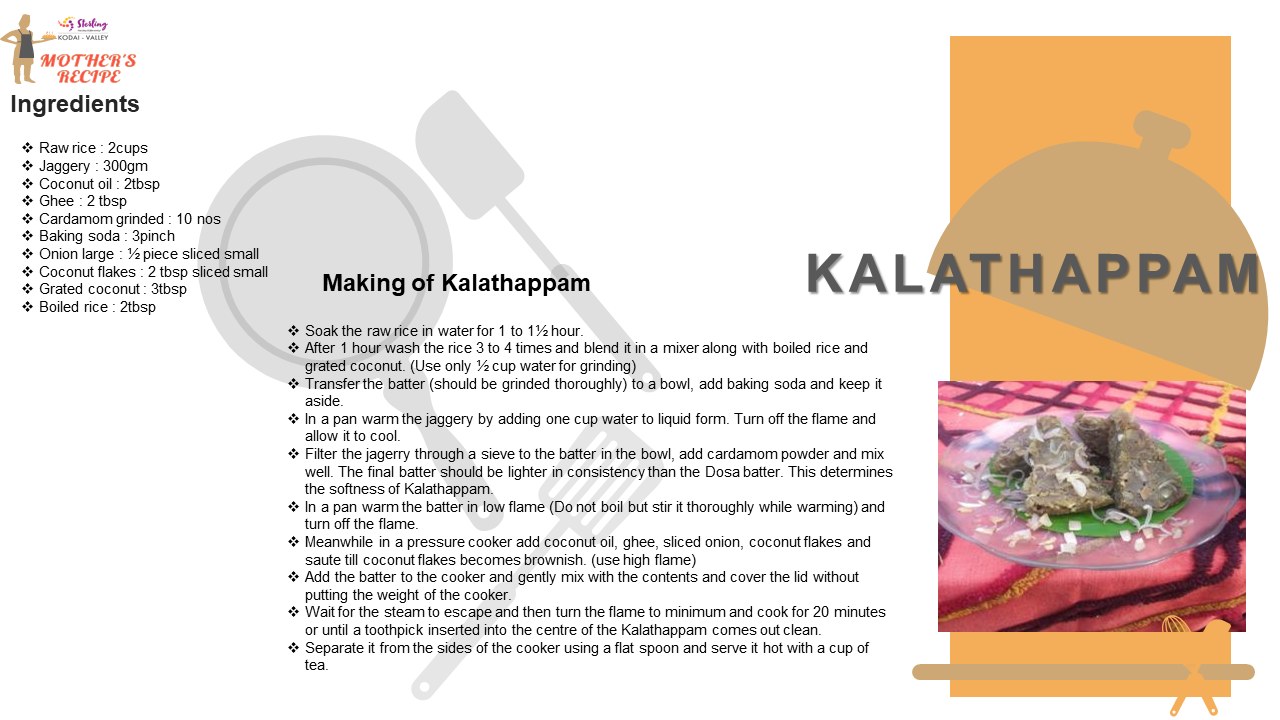 KAMBU KUZHI PANIYARAM
by Indrani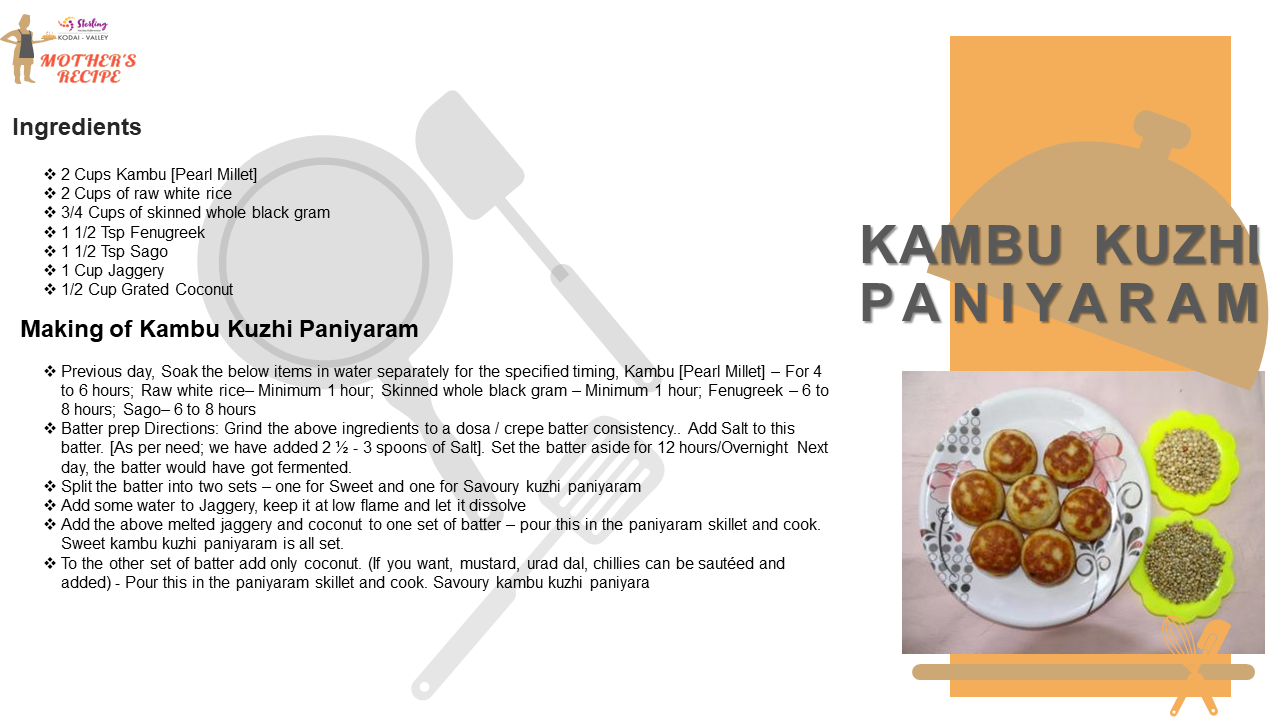 KANCHIPURAM IDLI
by Krishnaveni Chelian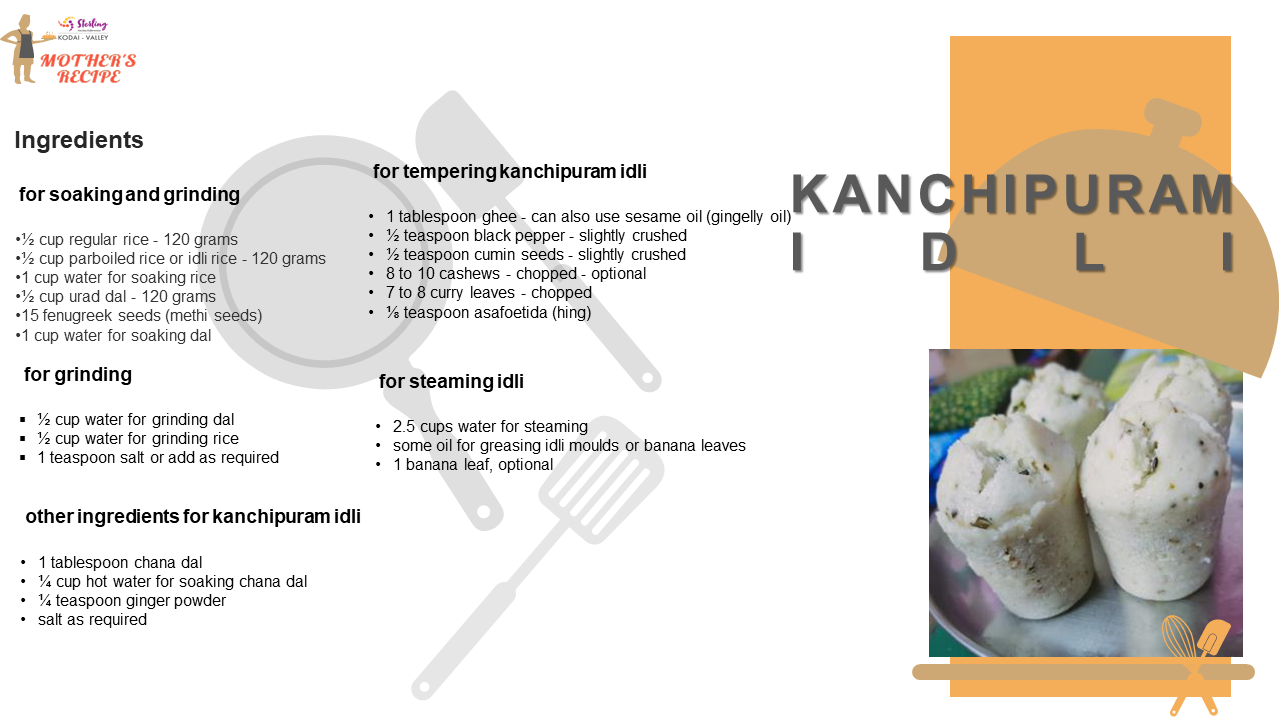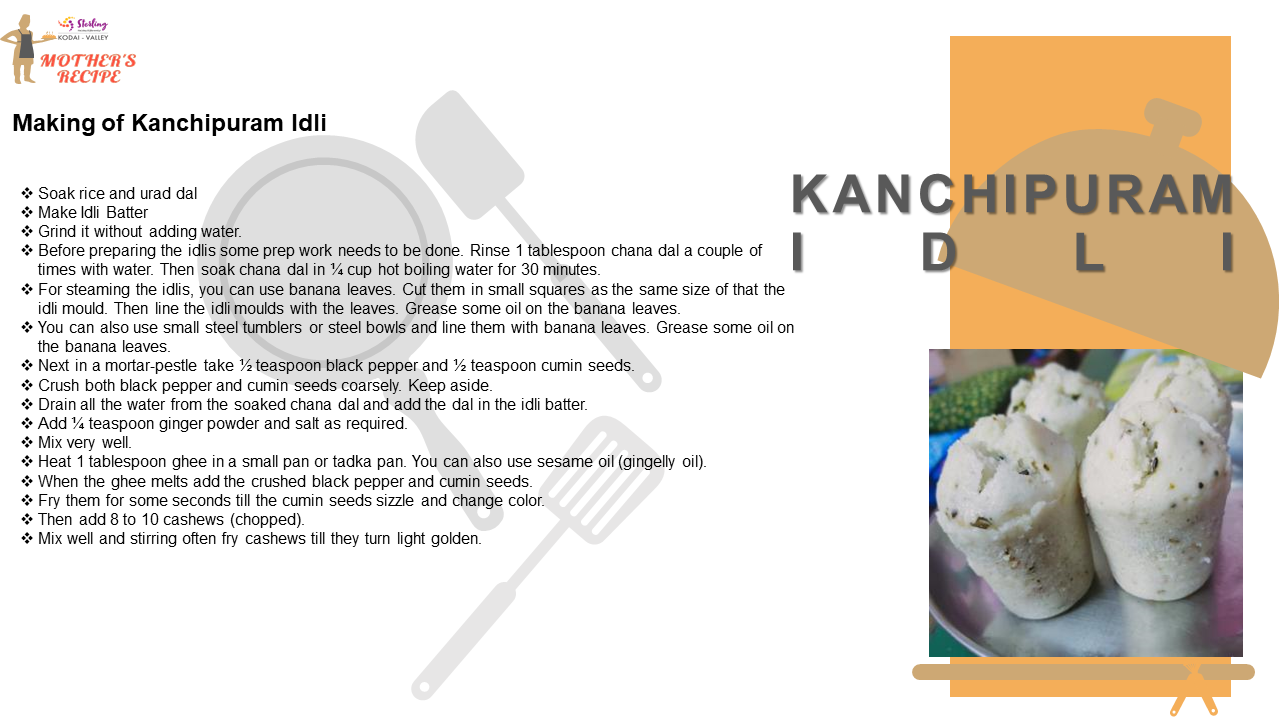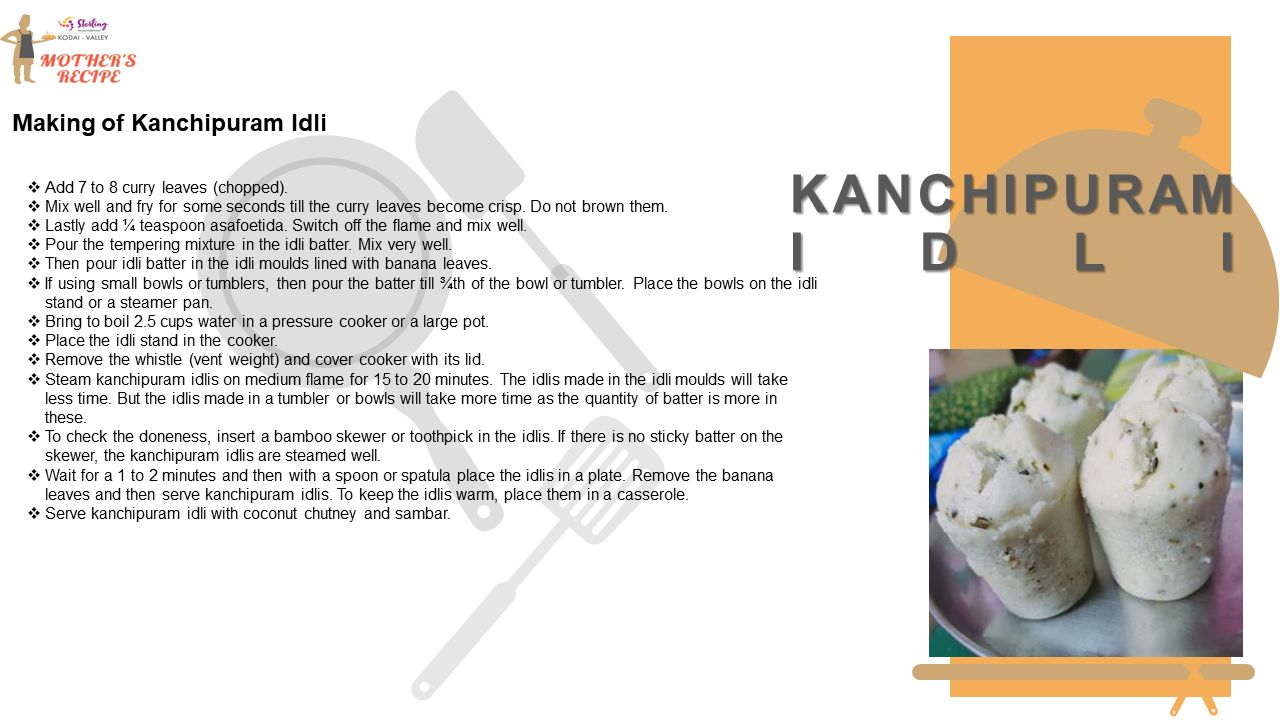 KAPPA PUTTU
by Divya Sujesh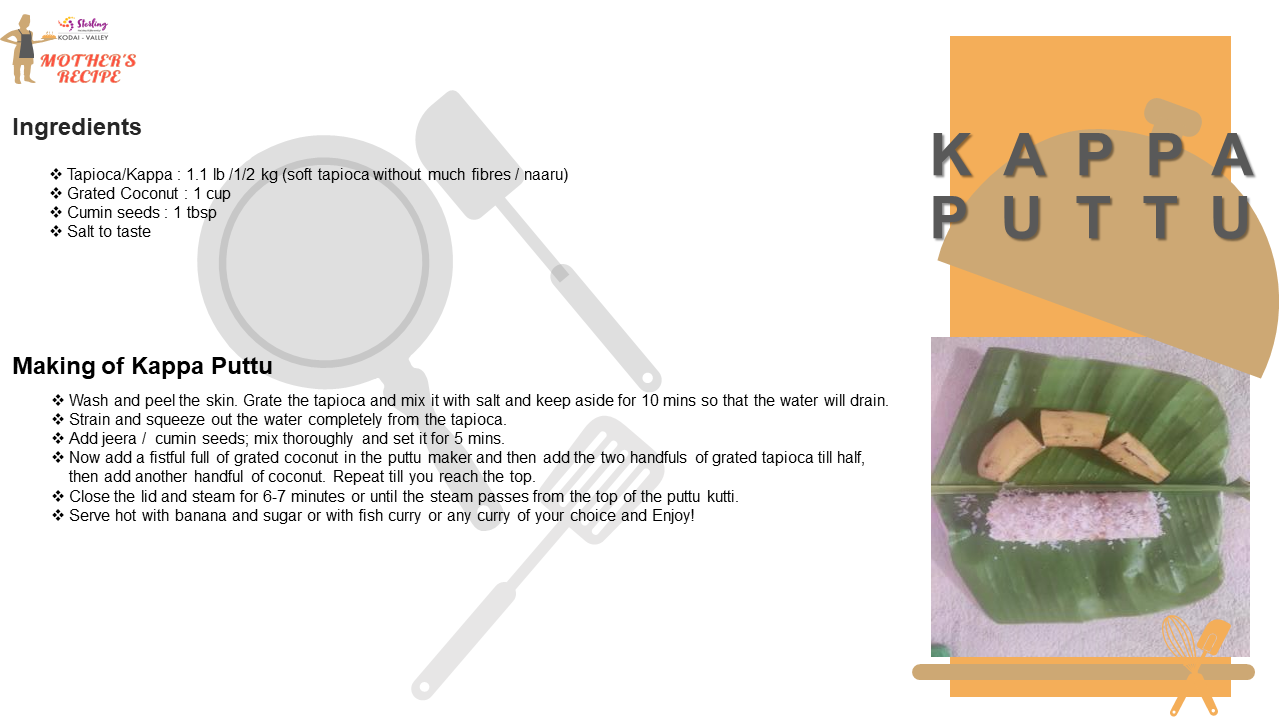 KARUVATTU KOZHAMBU
by Savithiri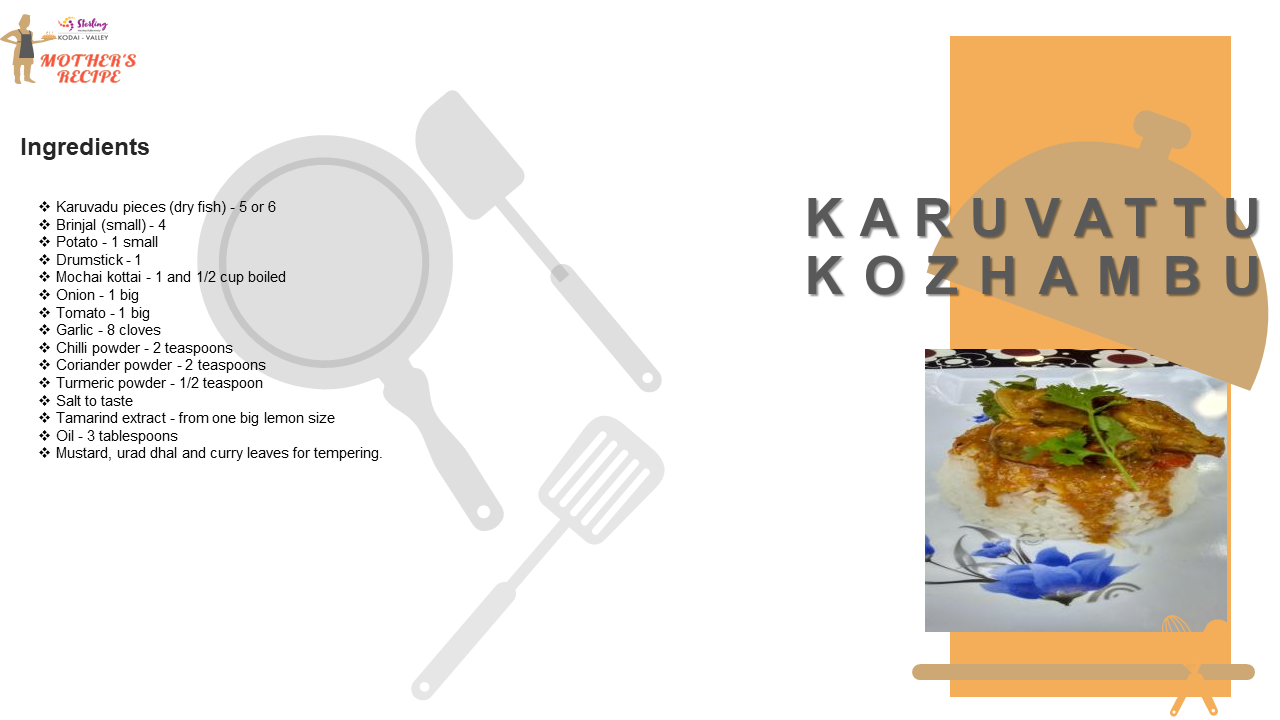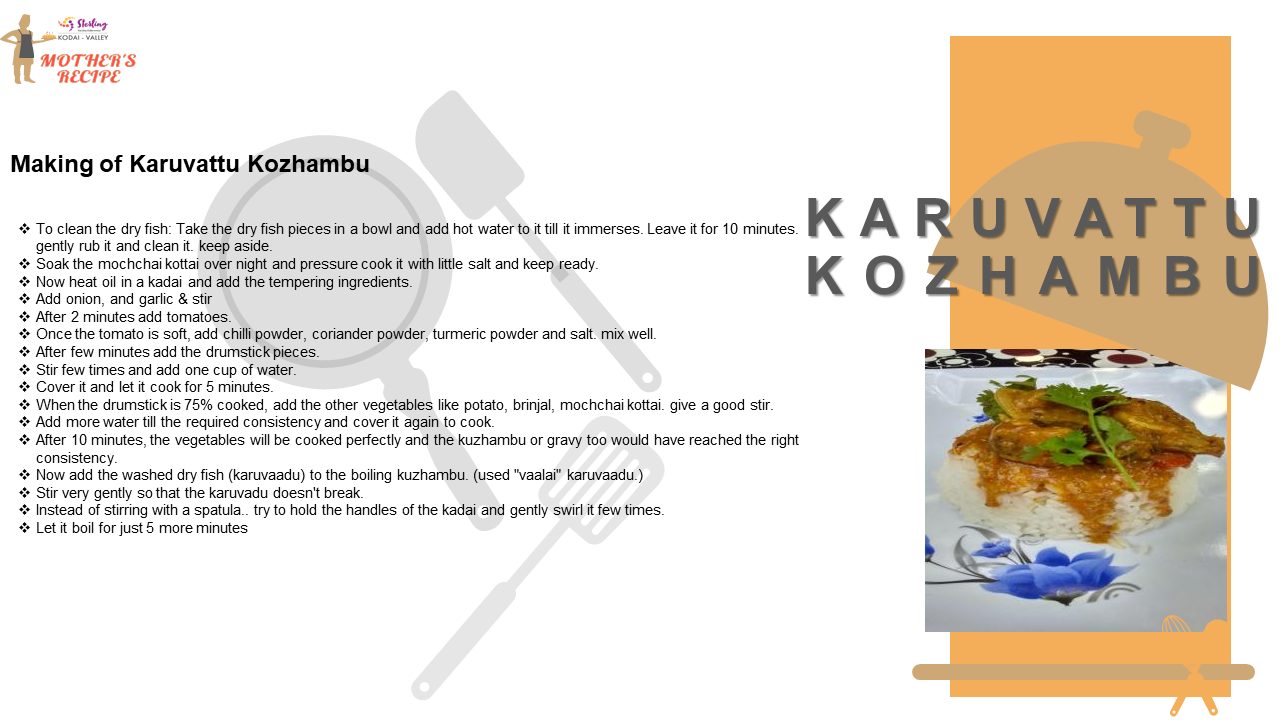 KHAJA
by Padmabati Barik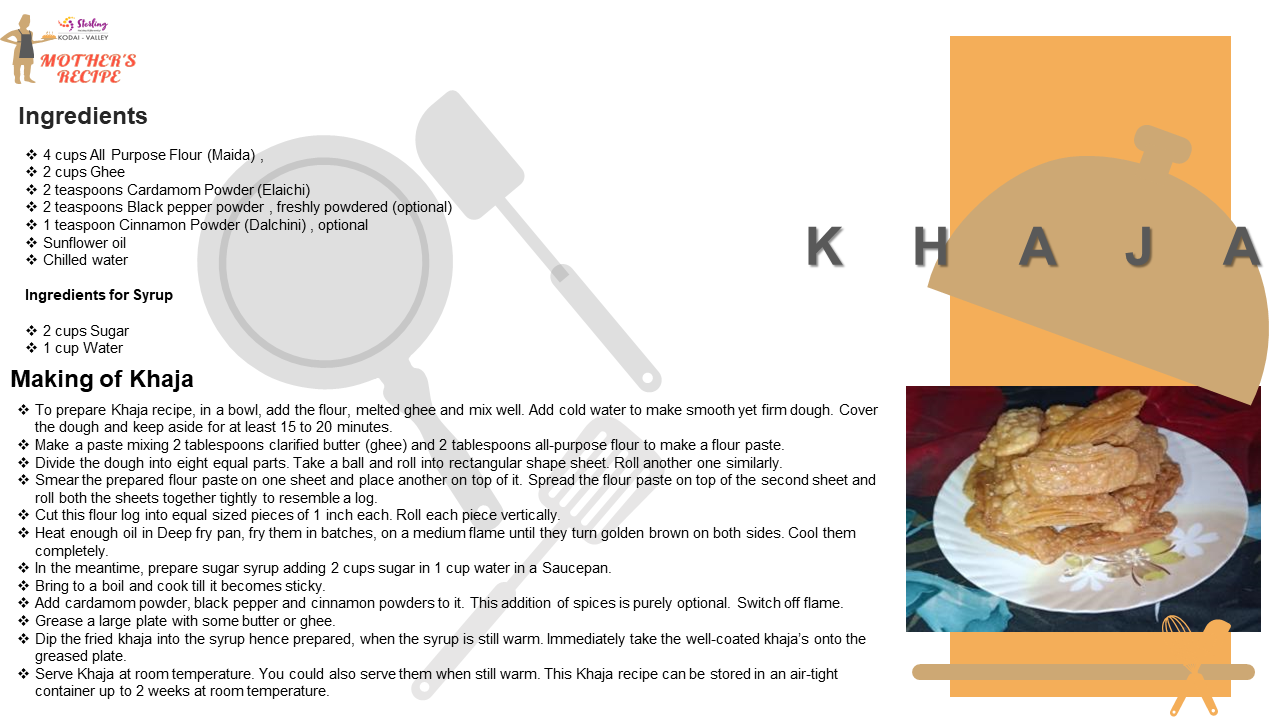 KONGUNAD KOZHI CURRY
by Baby R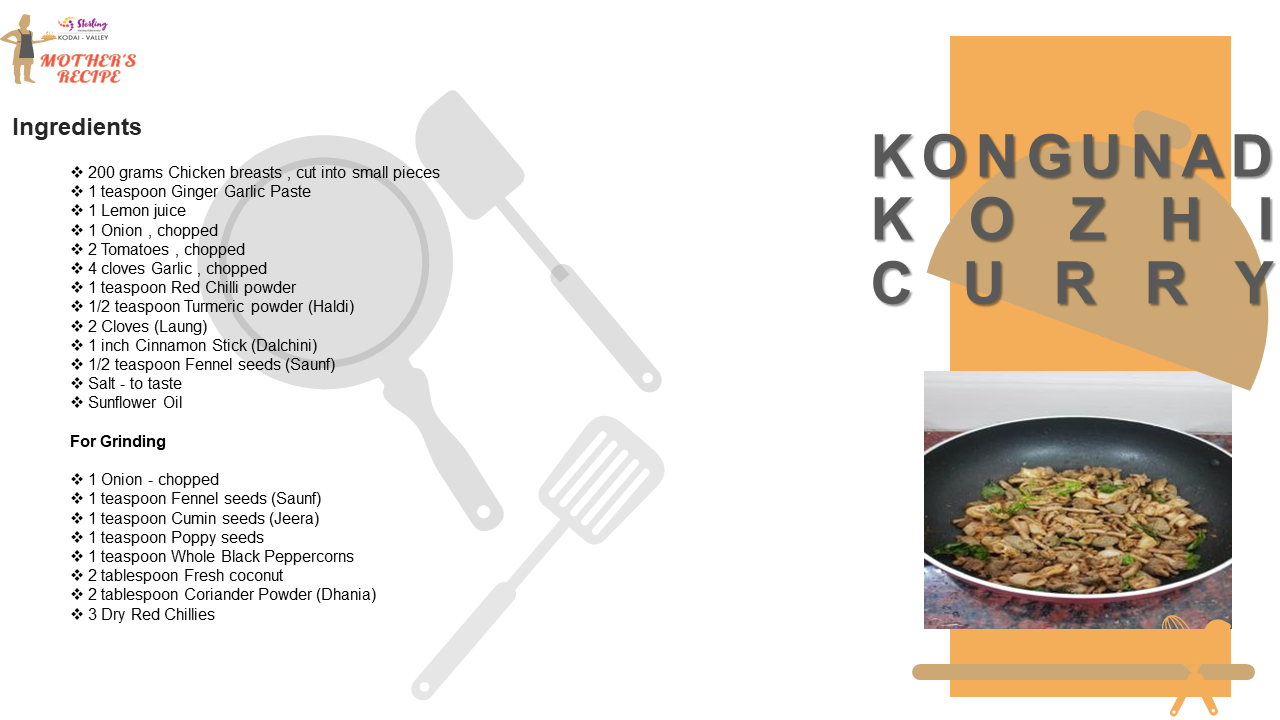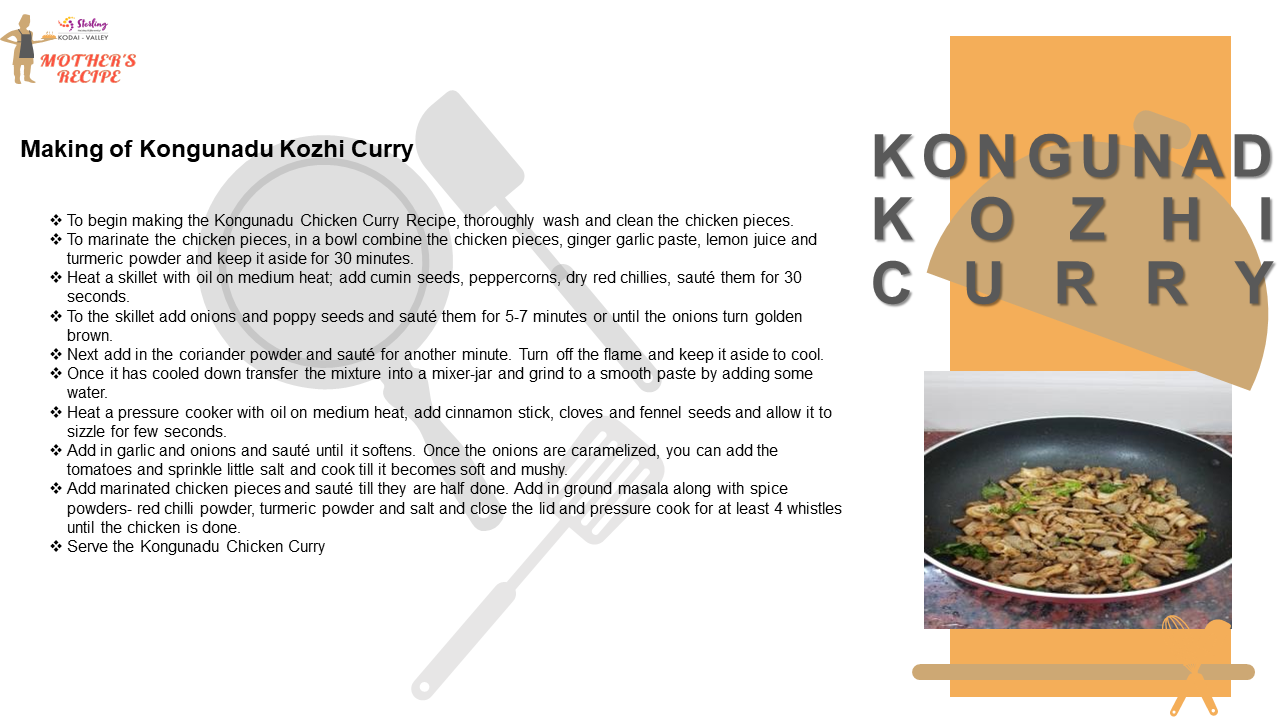 KOSHA MURGI
by Rupali Ghosh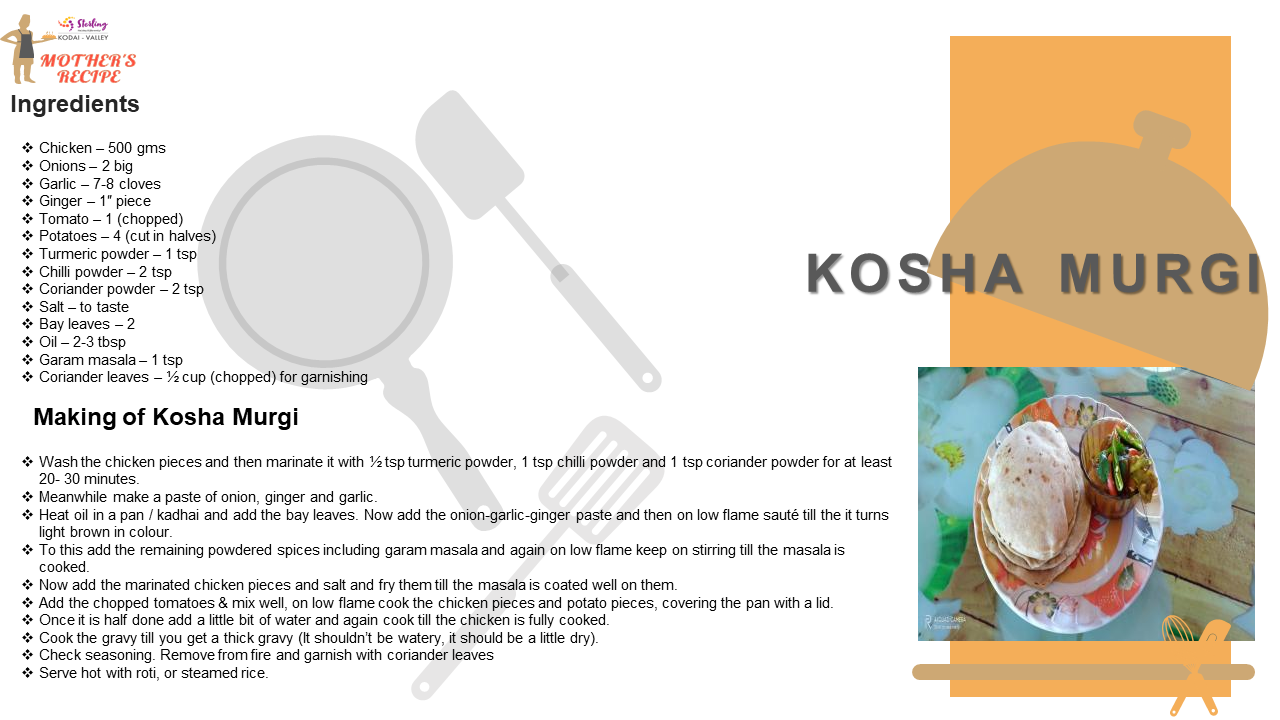 KOZHUKATTAI
by Sobana Mohanraj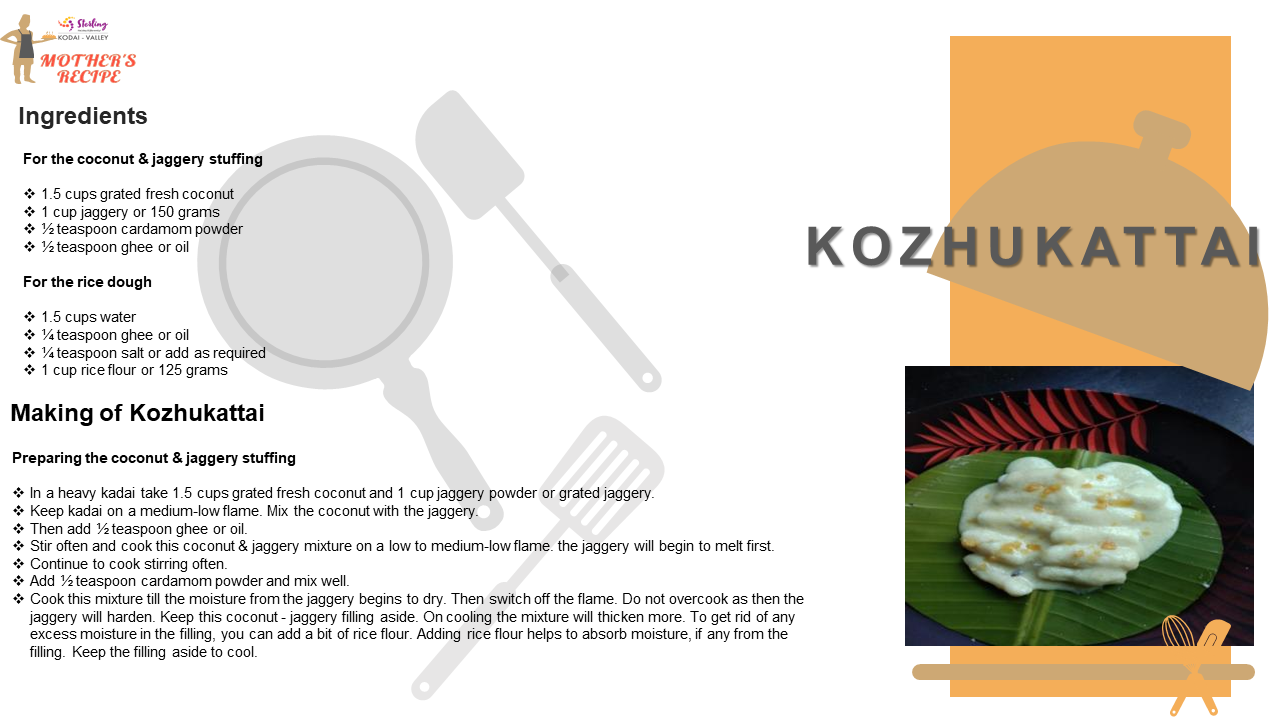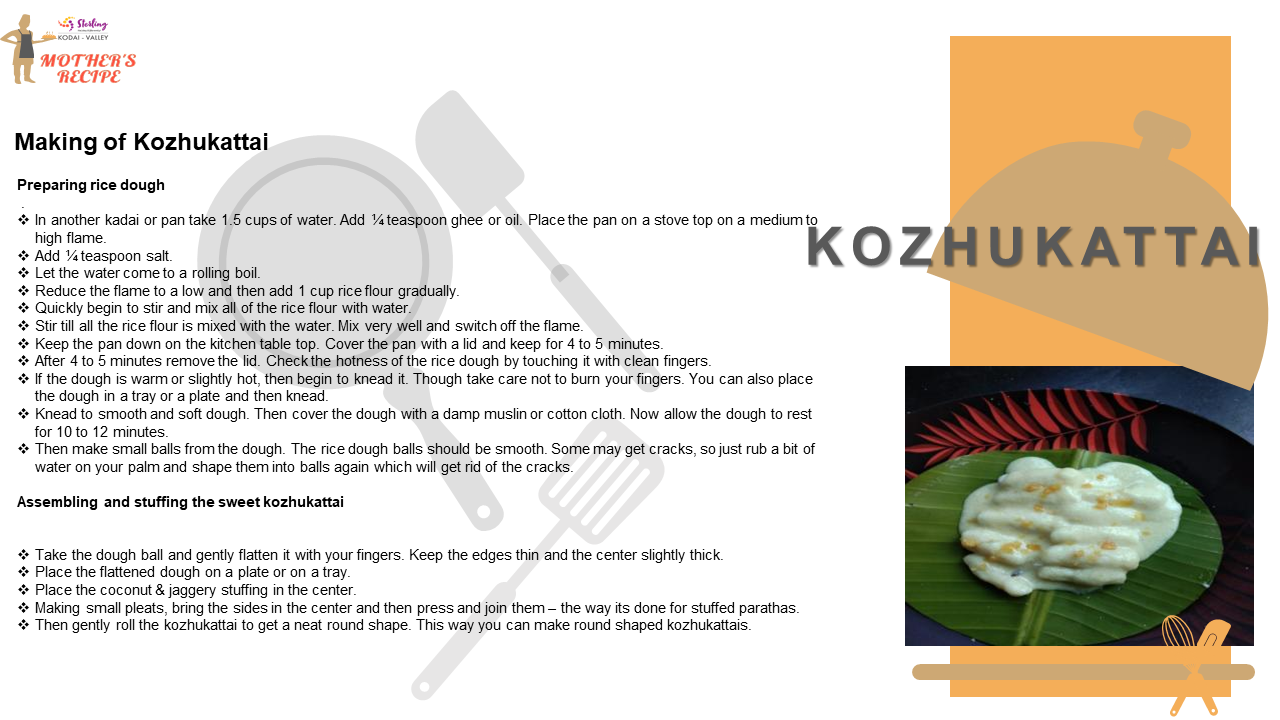 KOZHI CURRIYUM PIDIYUM
by Nayana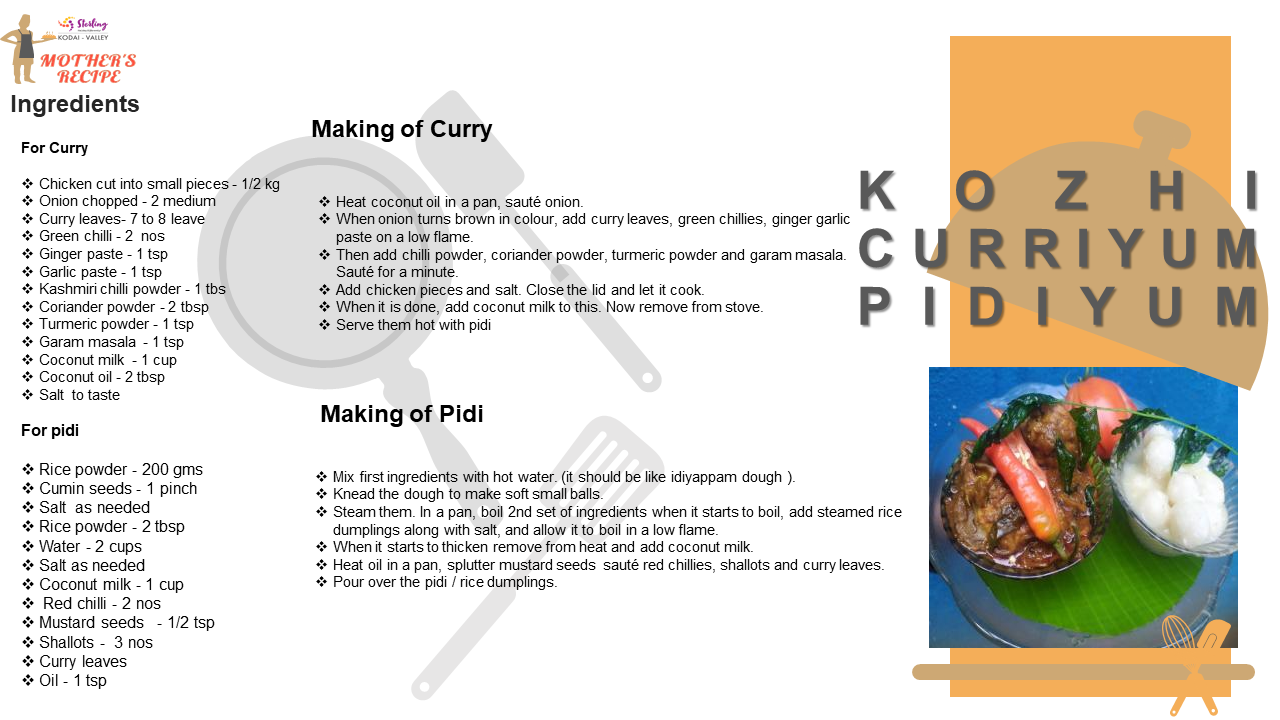 LAZIZ BHATT KE DUBKE
by Komal Joshi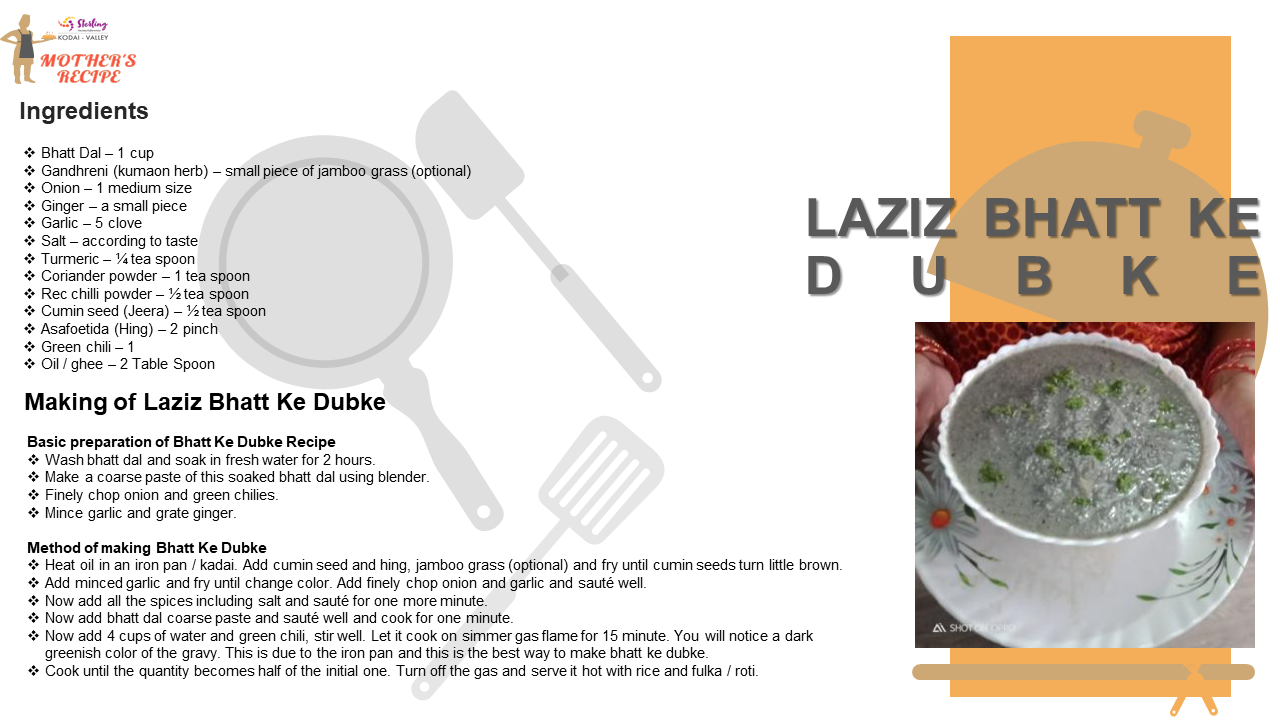 MACHER JHOL
by Anu Ghosh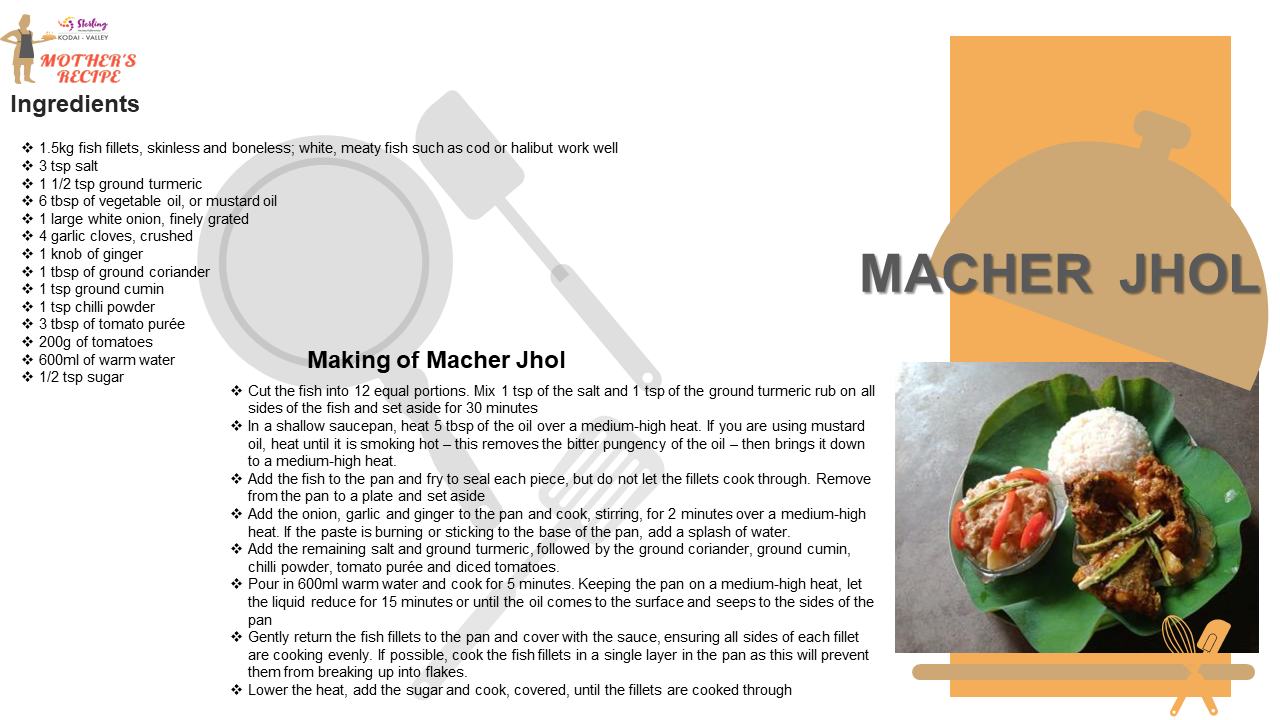 MADURAI NATTU KOZHI KUZHAMBU
by Kirthika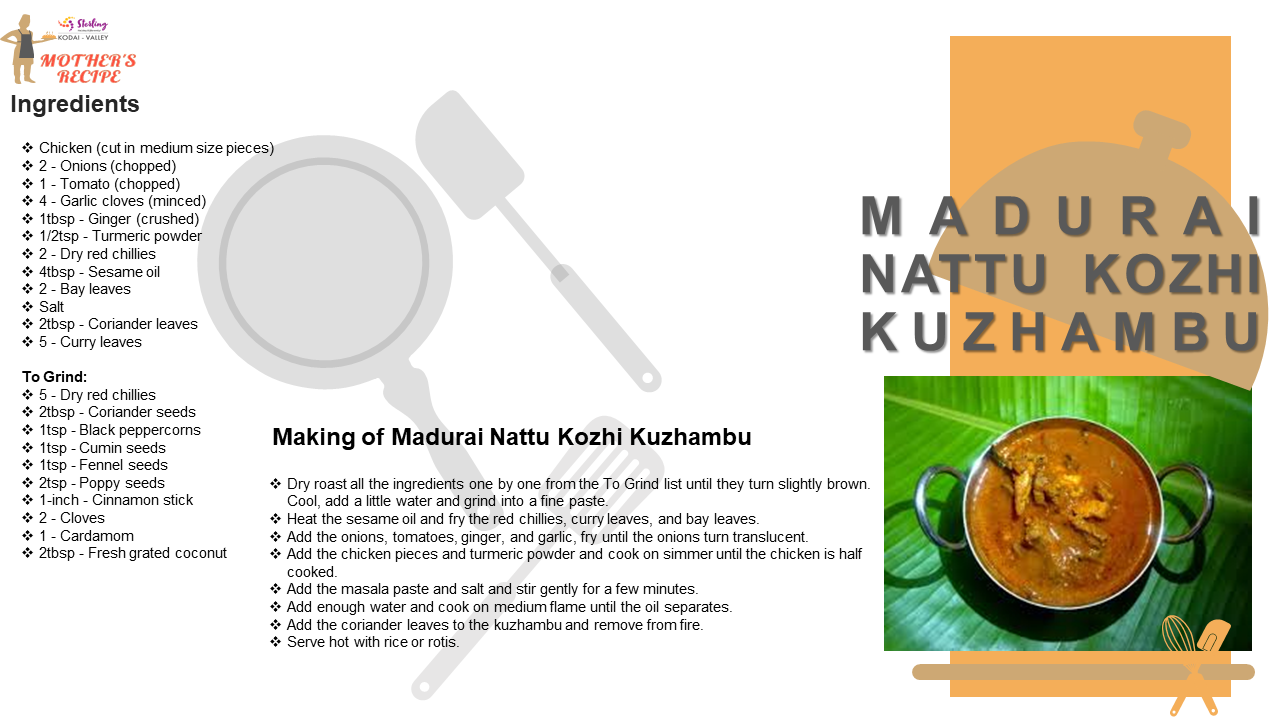 MAMIDIKAYA MENTHI PACHADI
by Santha Devi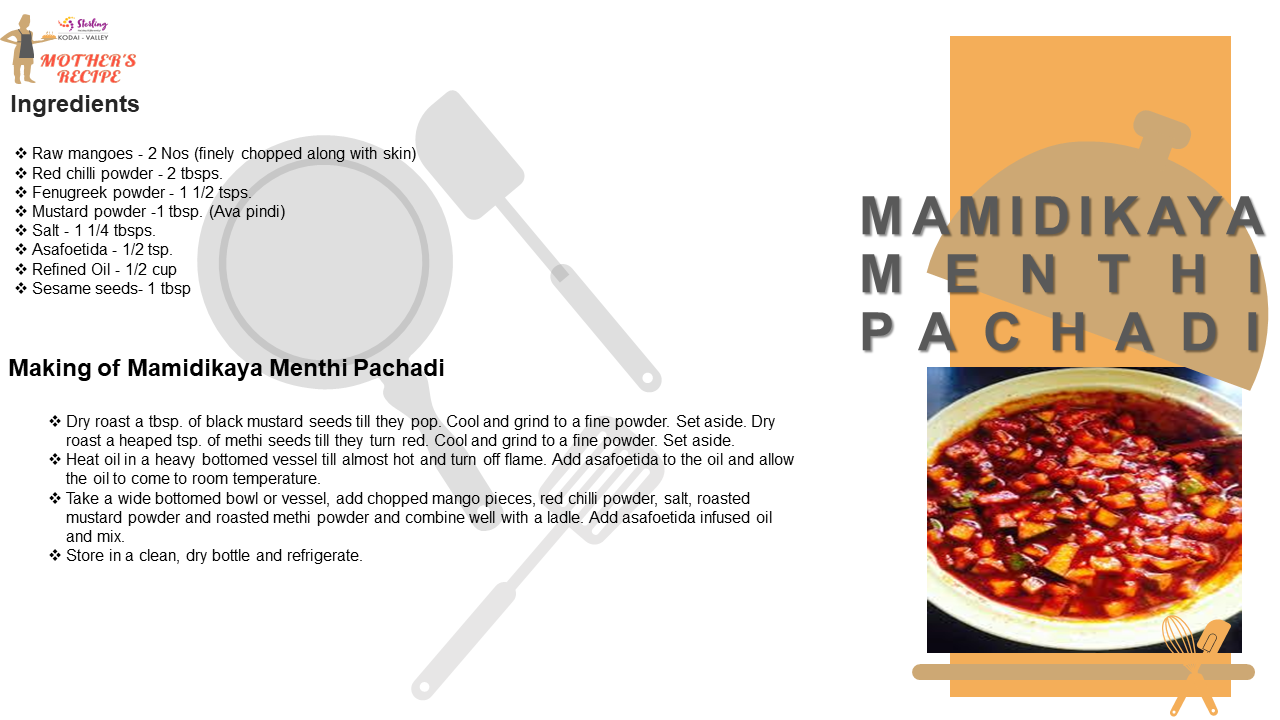 MAMPAZHA PULLISERI
by Suji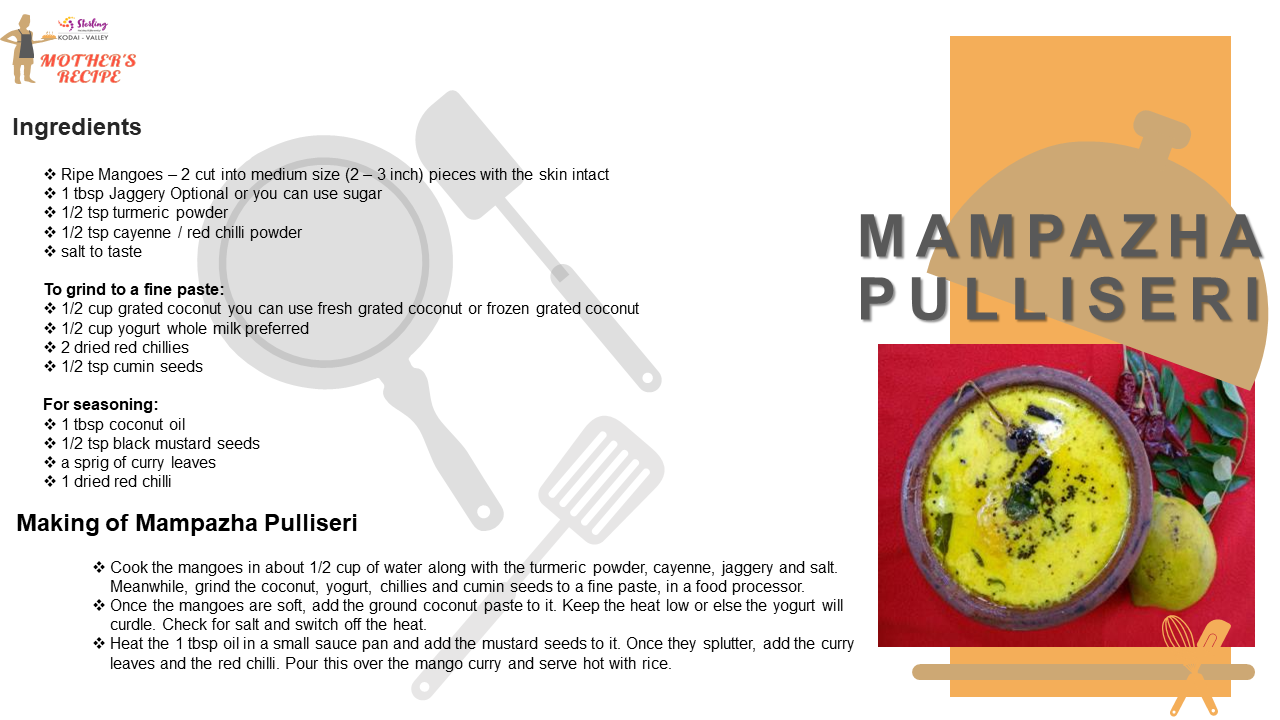 MANGAI PACHADI
by Indrani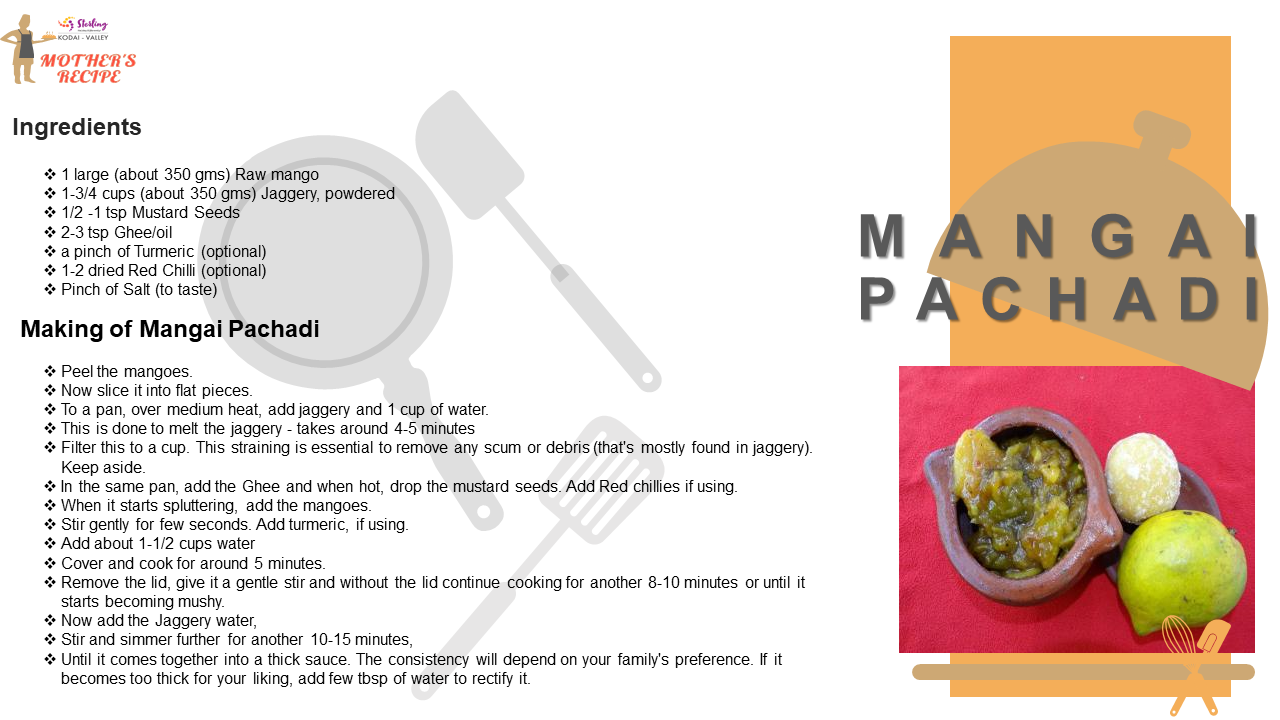 MARAVALLI KIZHANGU VADAI (TAPIOCA VADA)
by Krishnaveni Chelian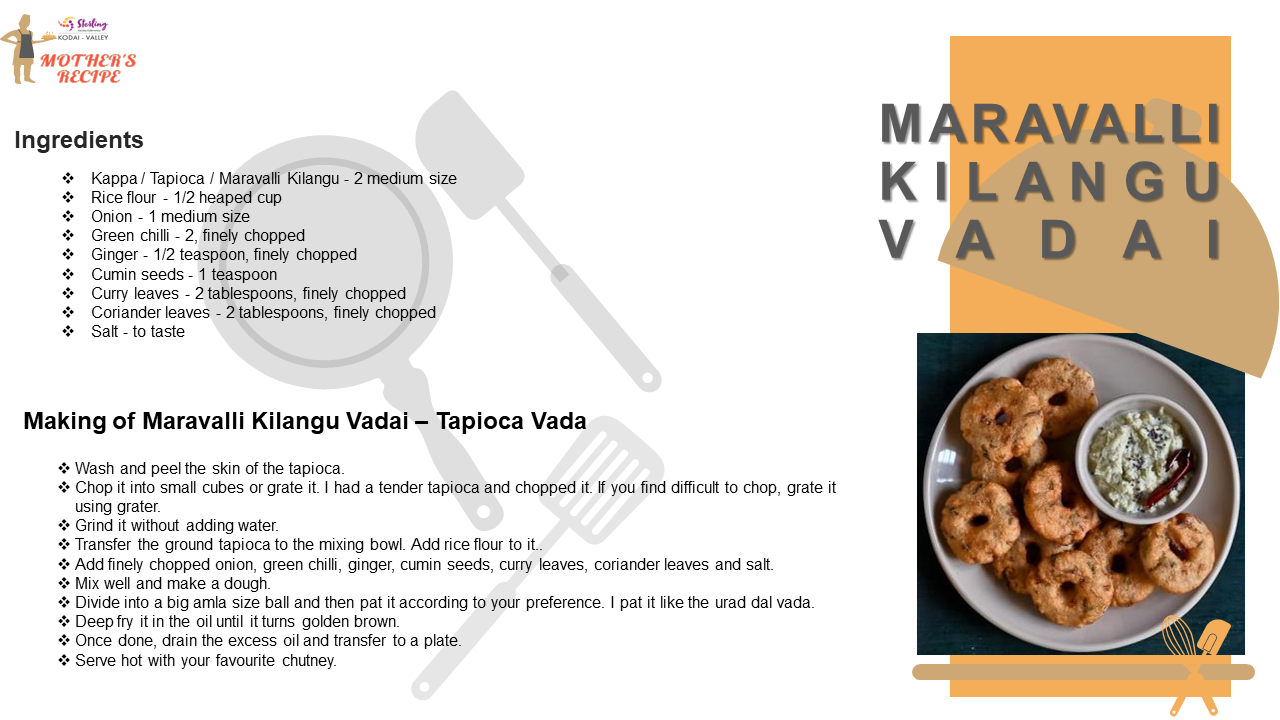 MASALA FRIED FISH
by Stefina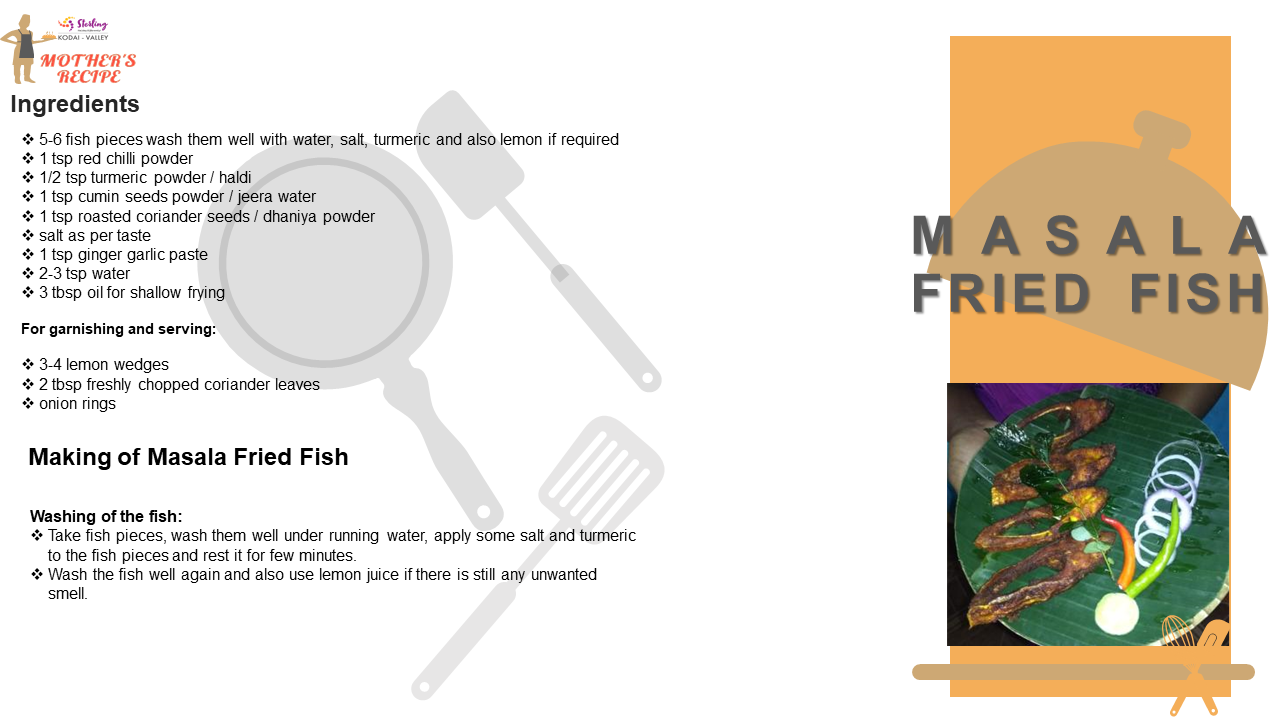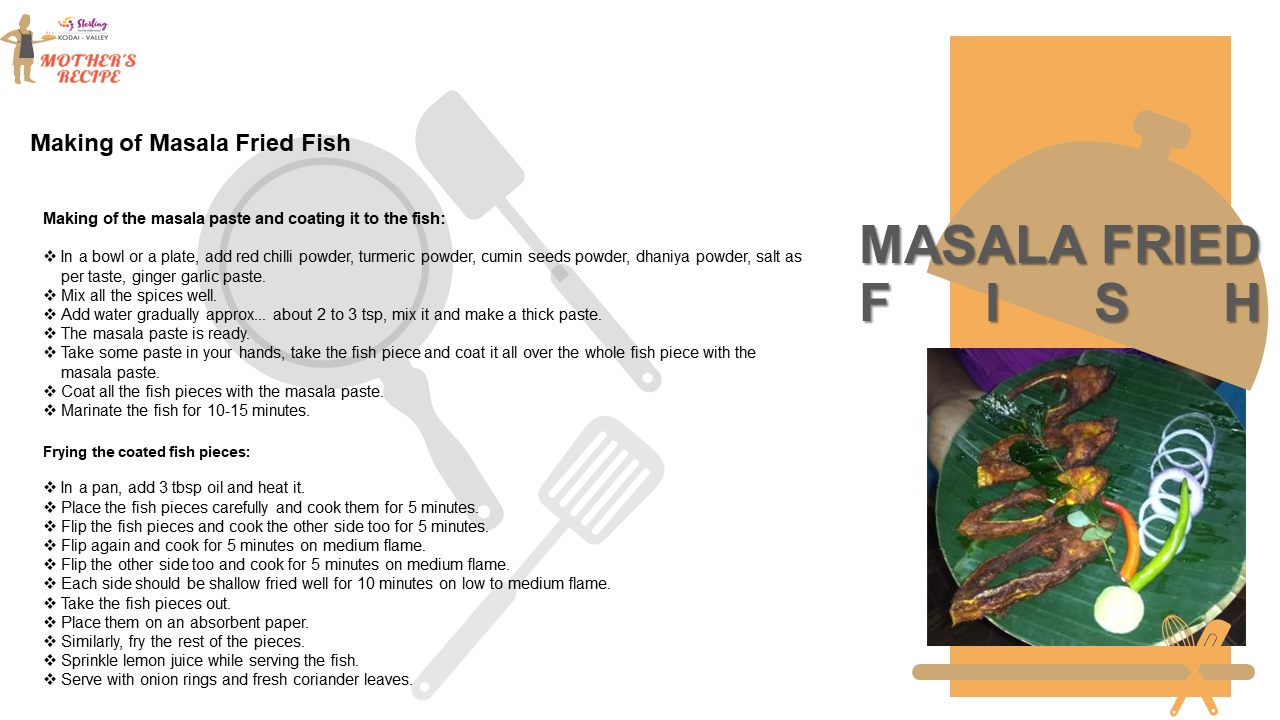 MEEN CUTLET
by Rachel Girija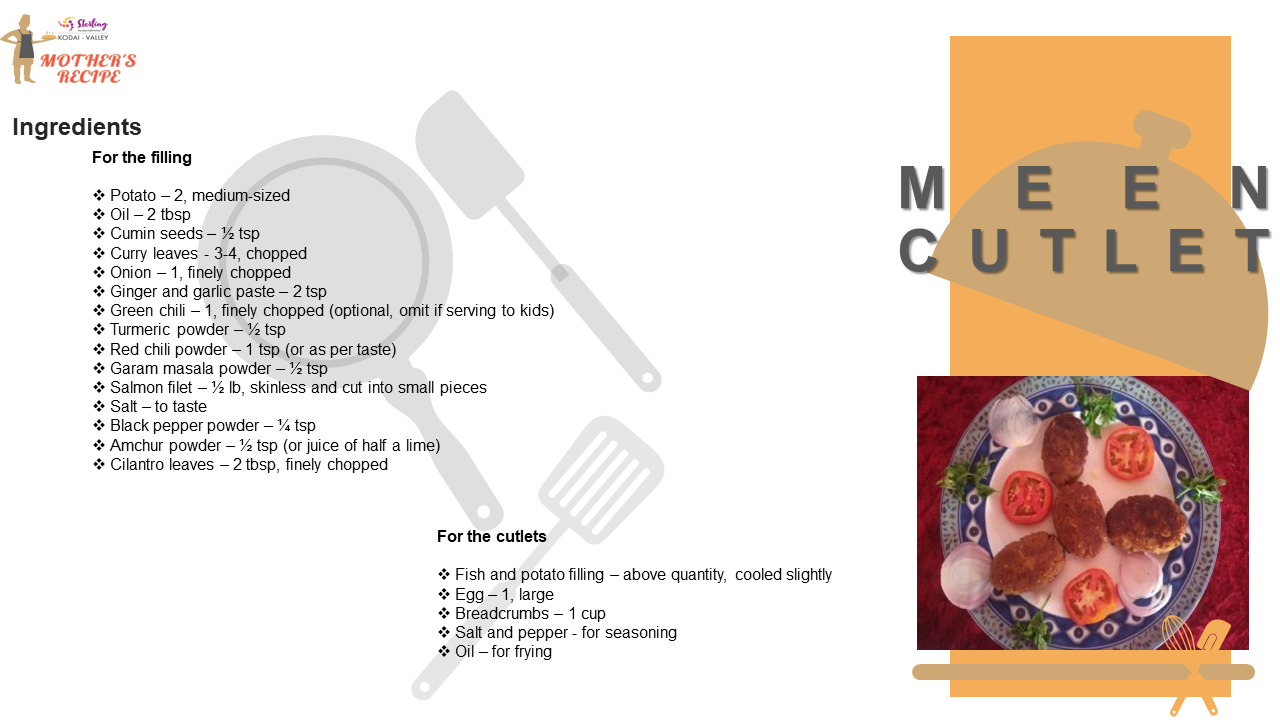 MURGIR BORA
by Laxmi Banerjee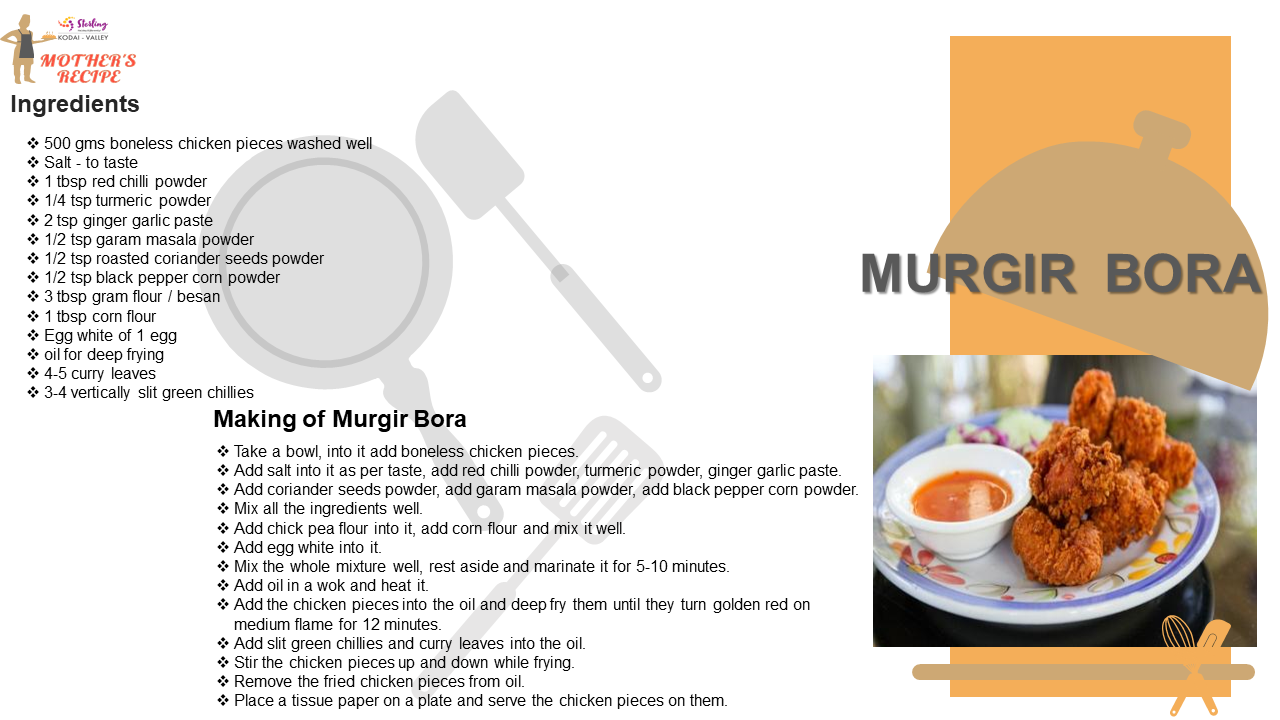 NADAN MEEN CURRY
by Nisha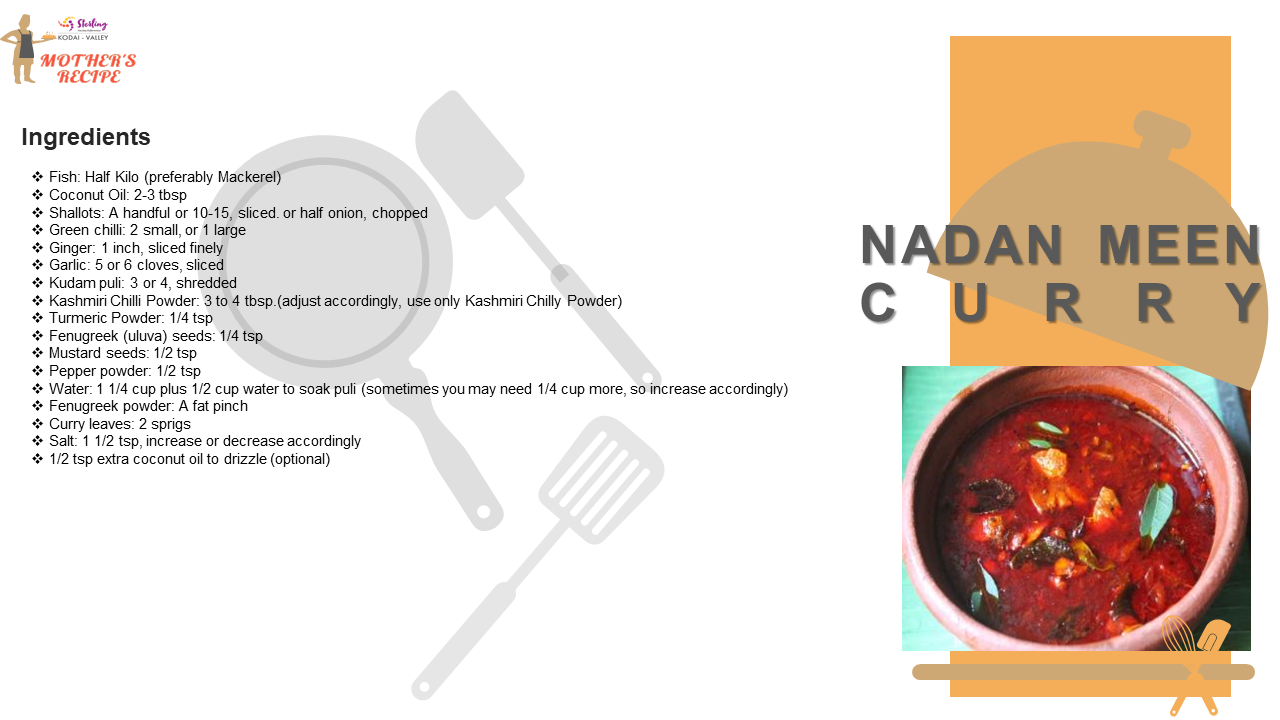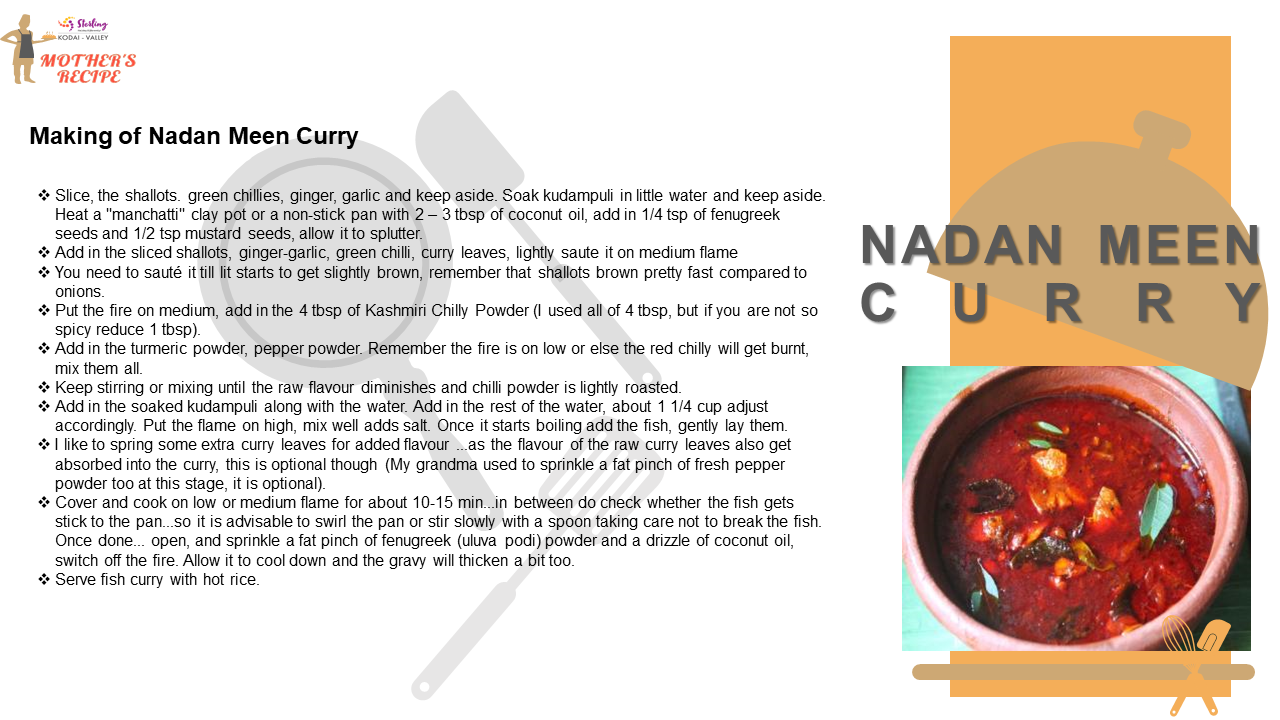 NADAN MUTTON CURRY
by Stefina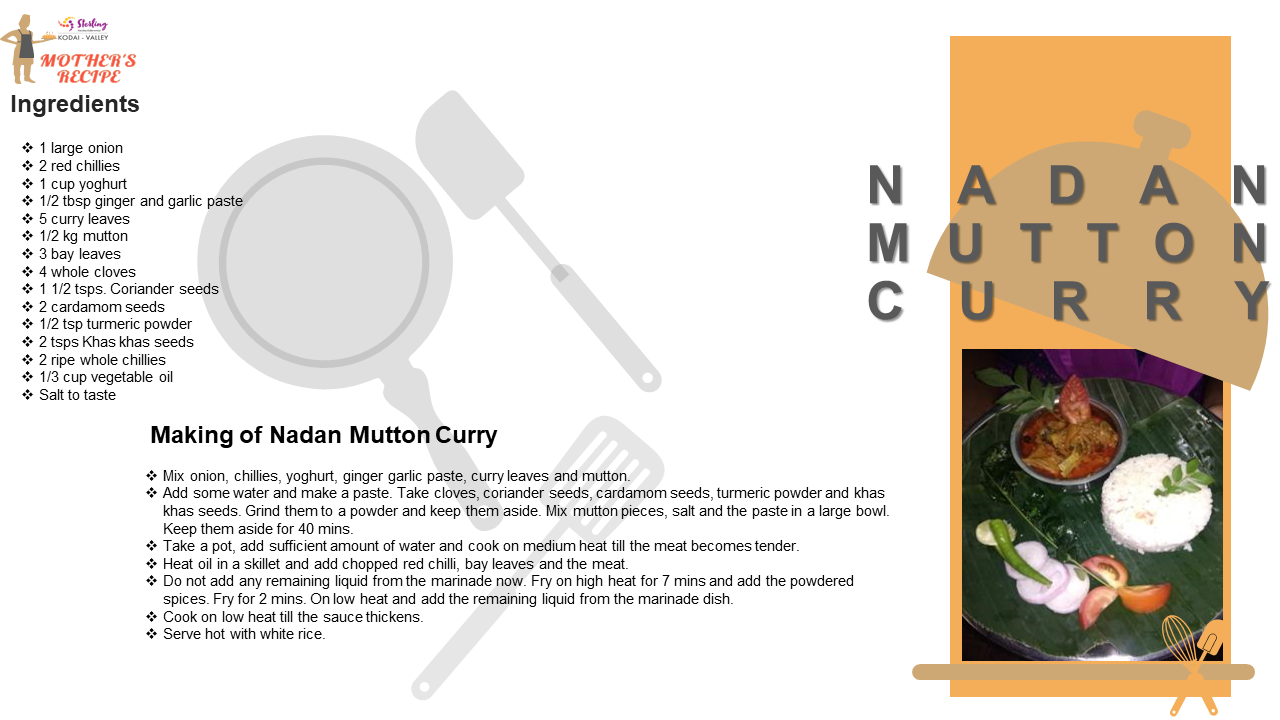 NEER URANDAI
by Krishnaveni Chelian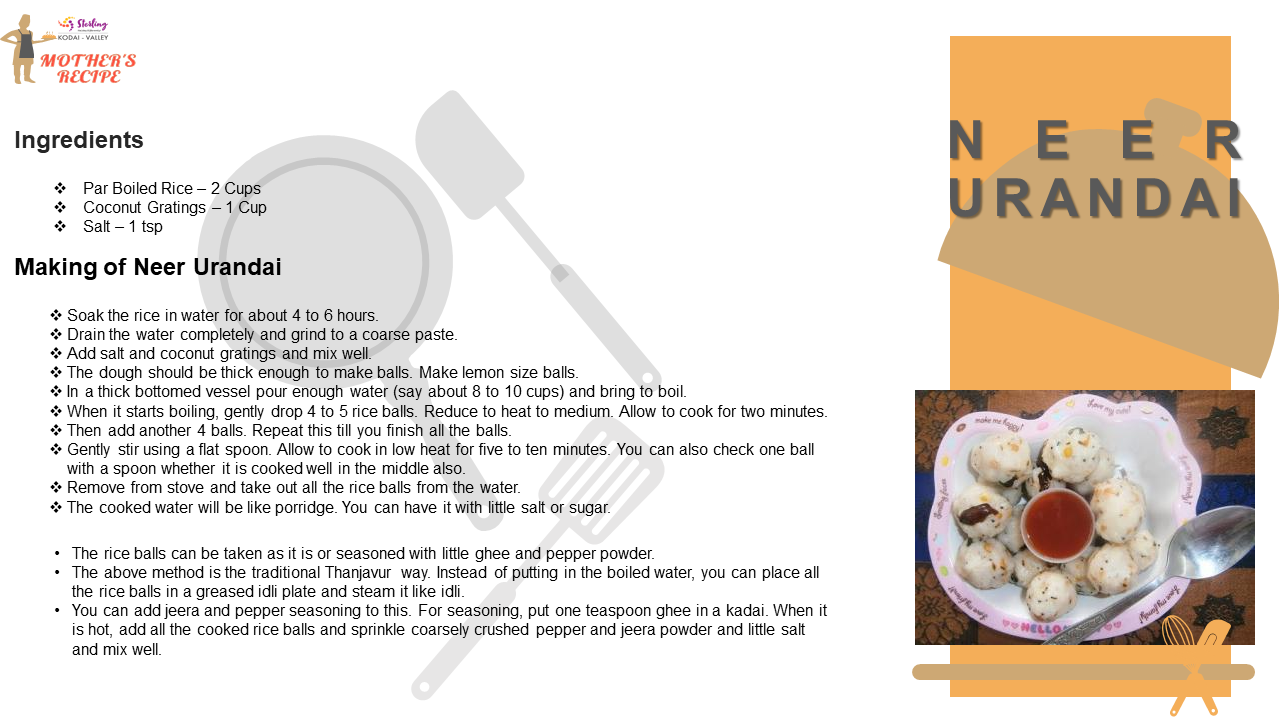 PAPAYA ERISSARY
by Deepthi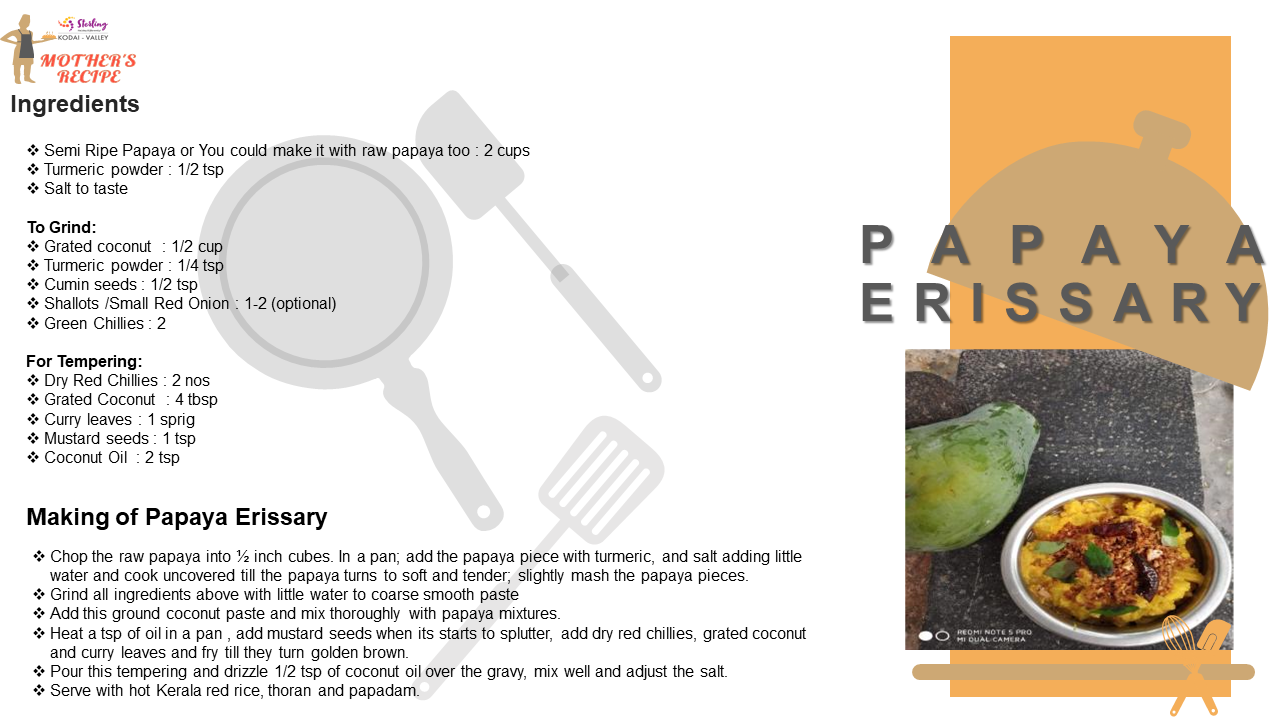 PATOLI
by Santha Devi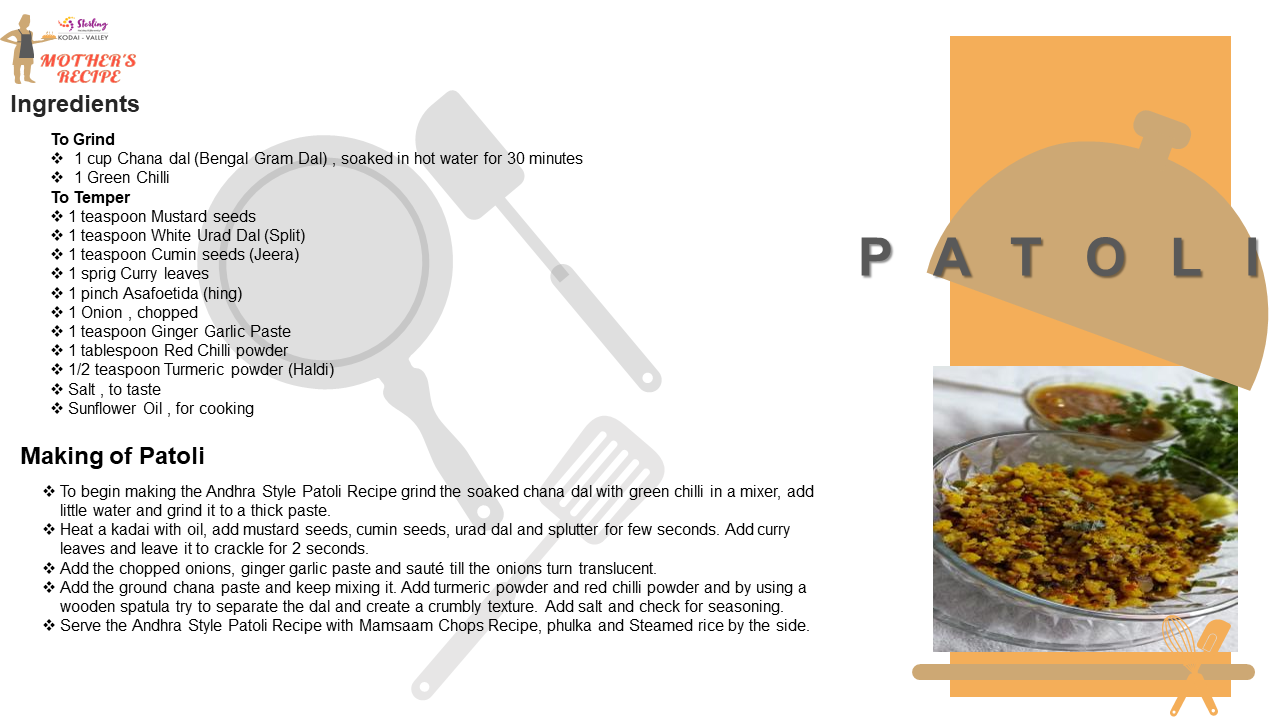 PUNUKULU PULASU
by Lakshmi Devi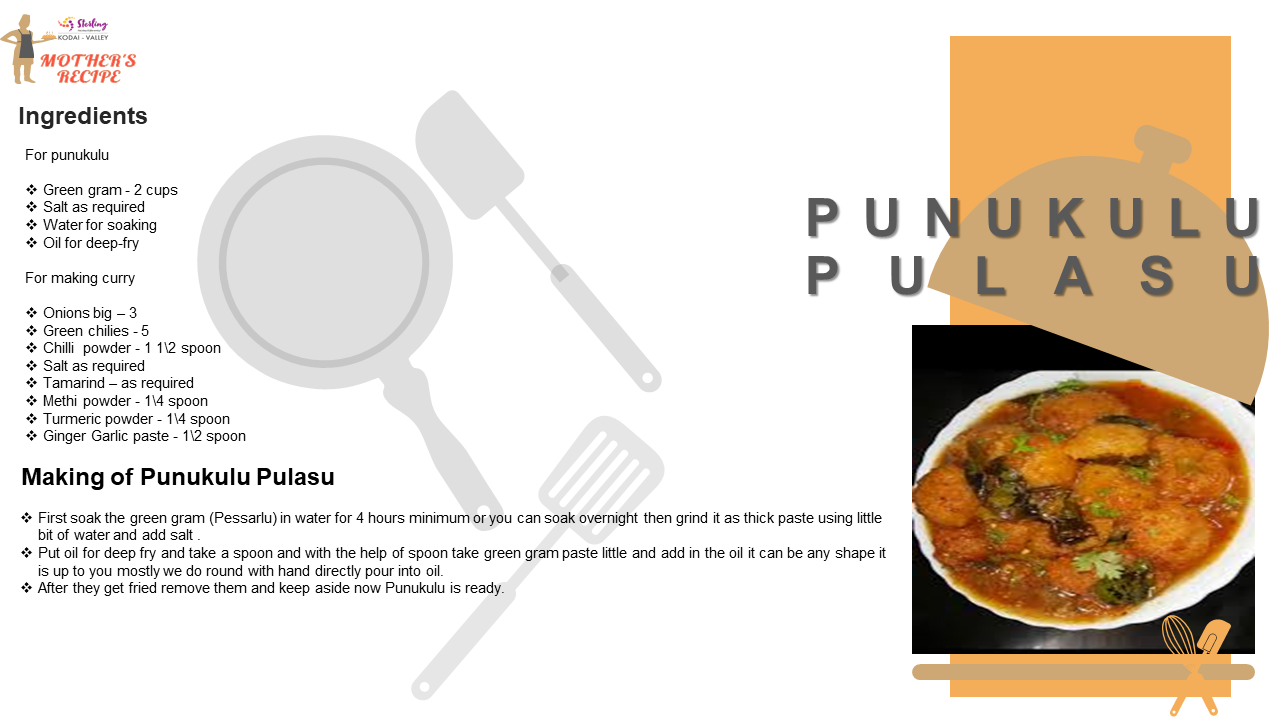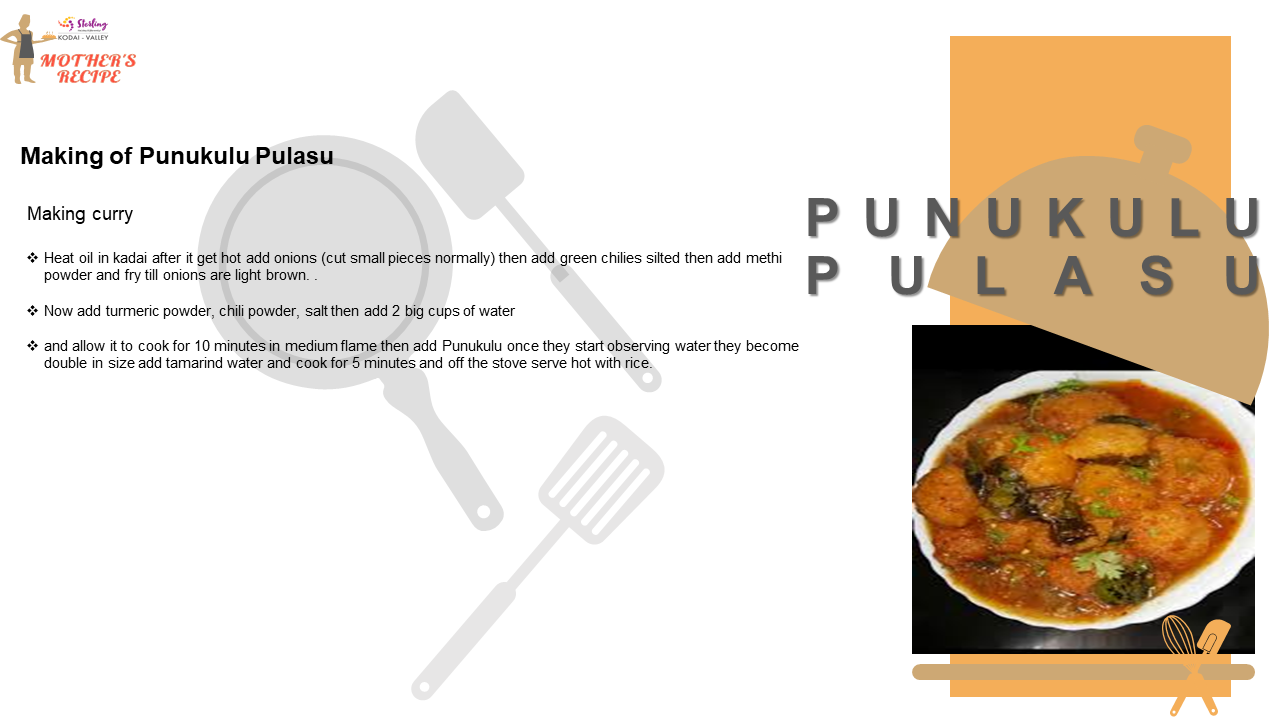 RATHA PORIYAL
by Baby R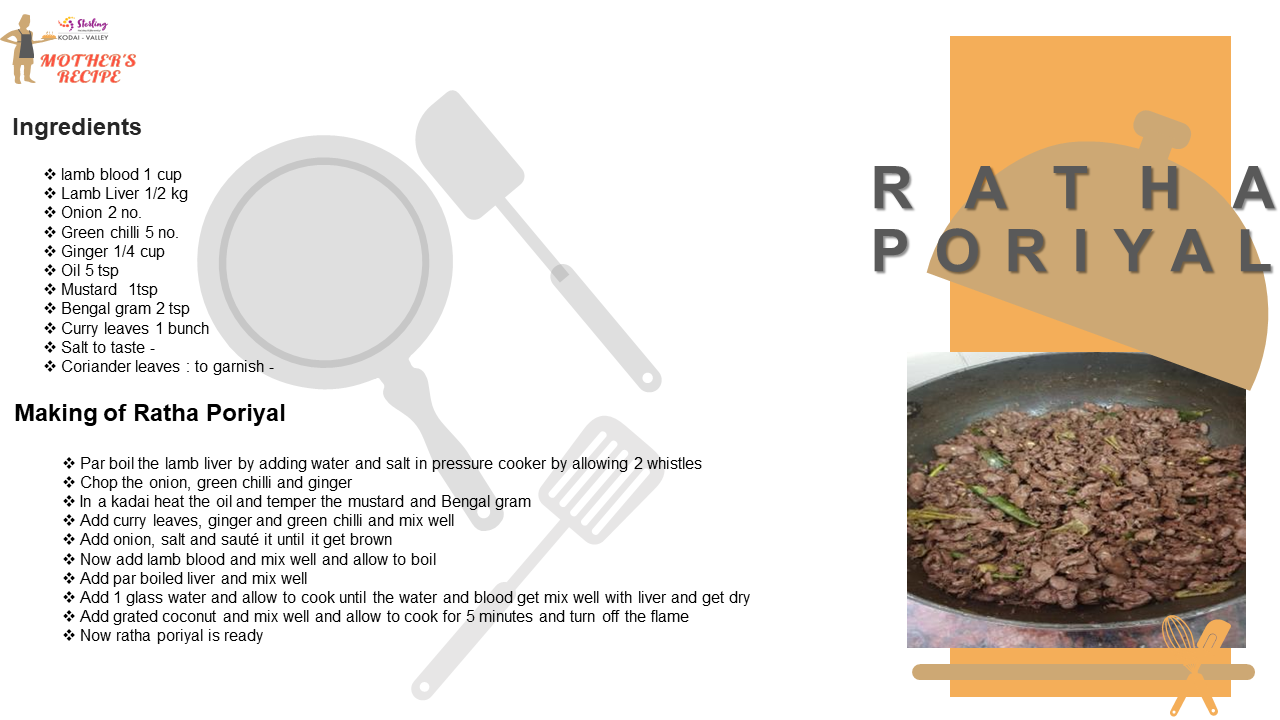 RAWA KESIRI
by Swati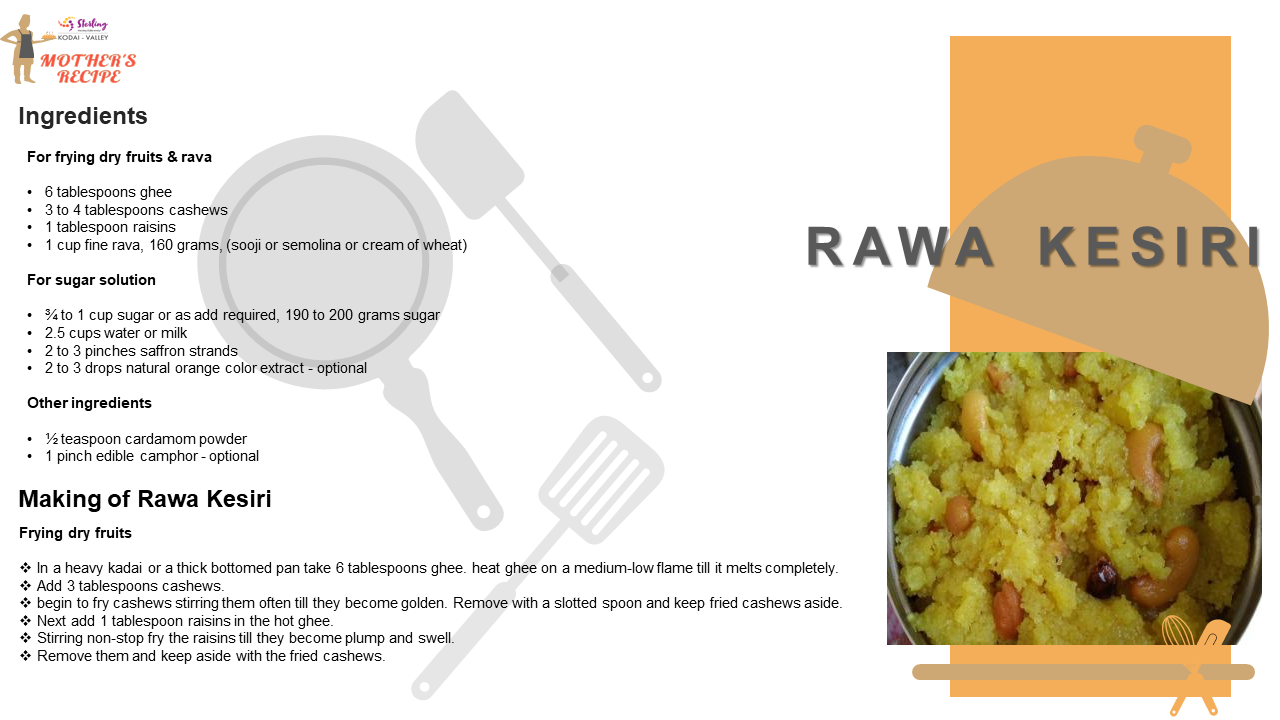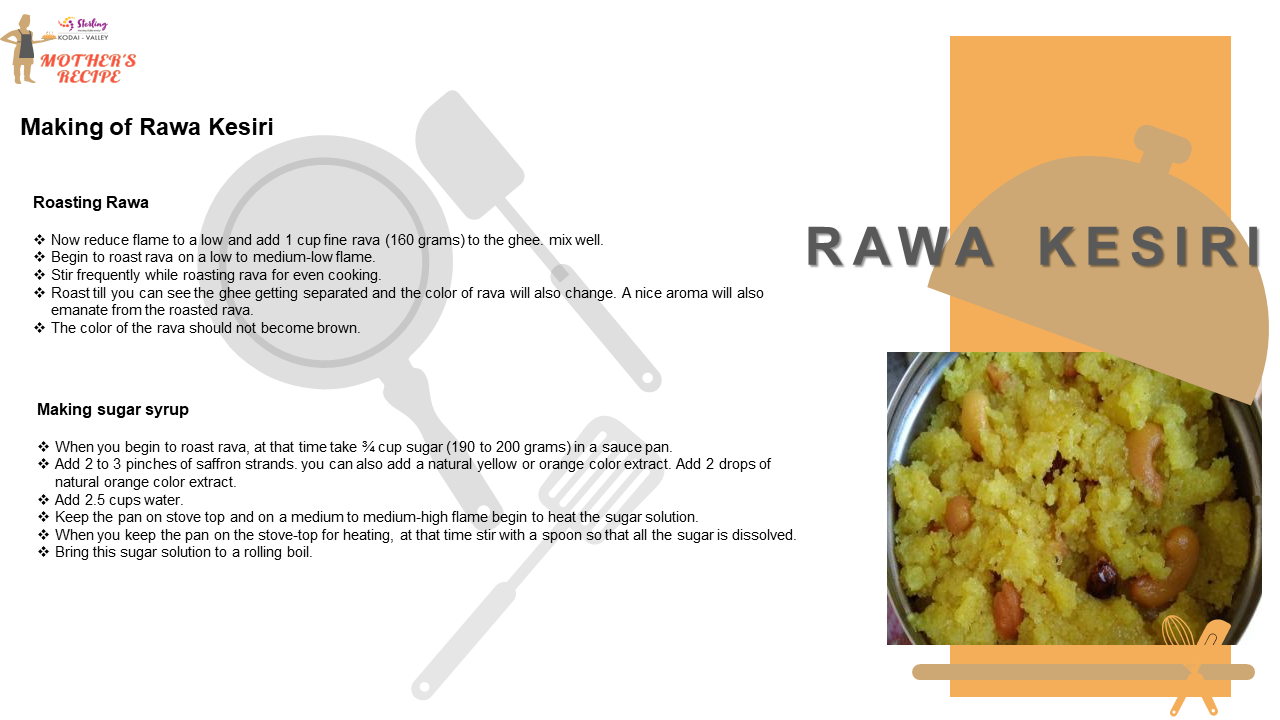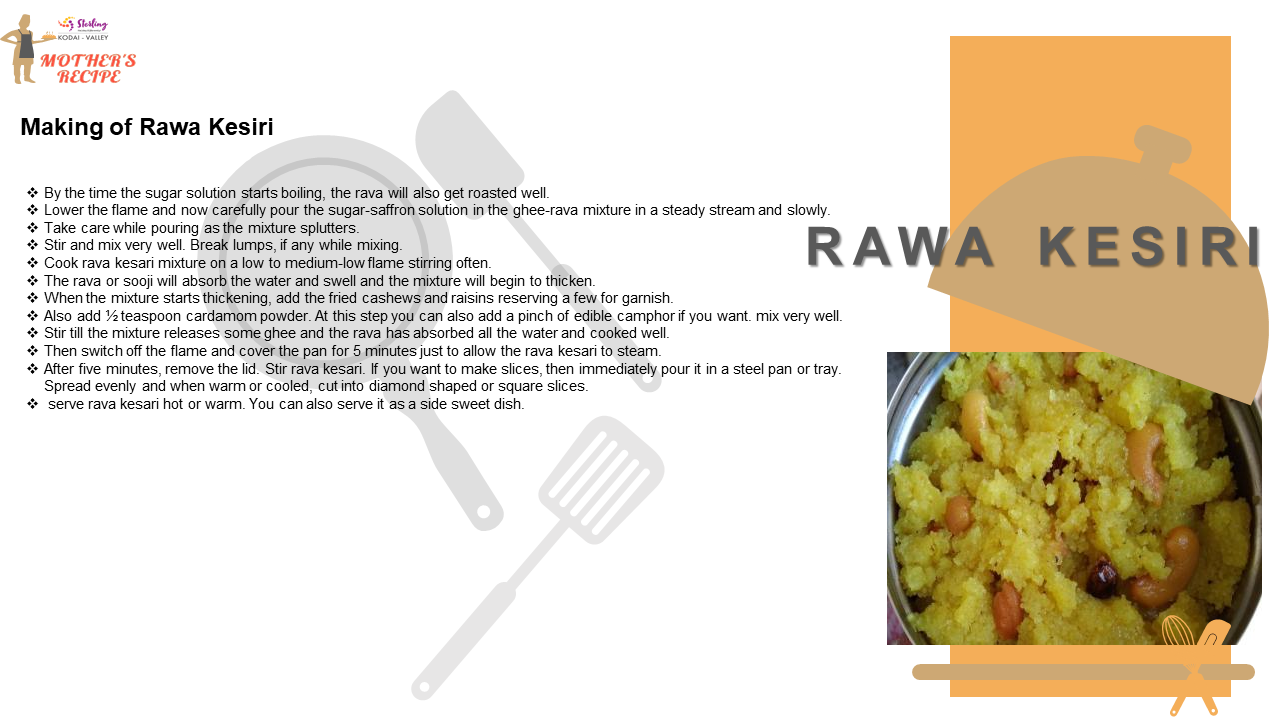 SABUDANA VADA
by Janaki Devi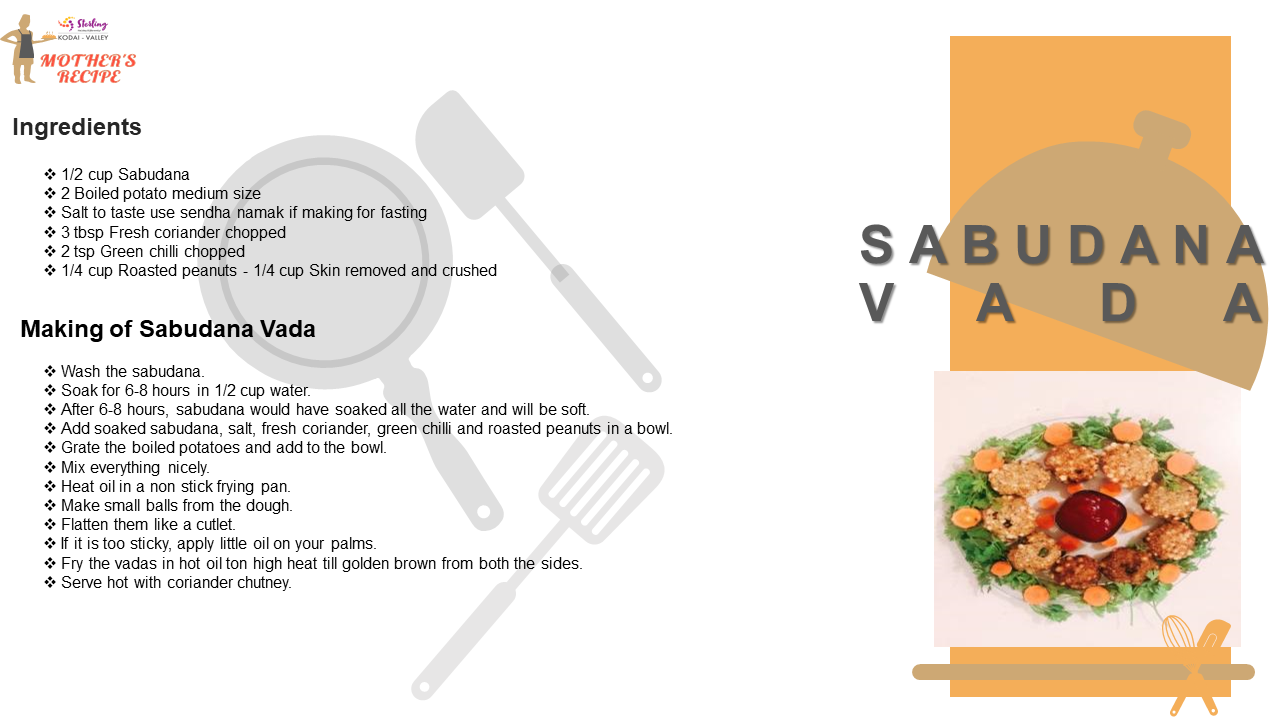 SADUKPHA WITH GINDI
by Mamta Bhutia & Pema Doma Bhutia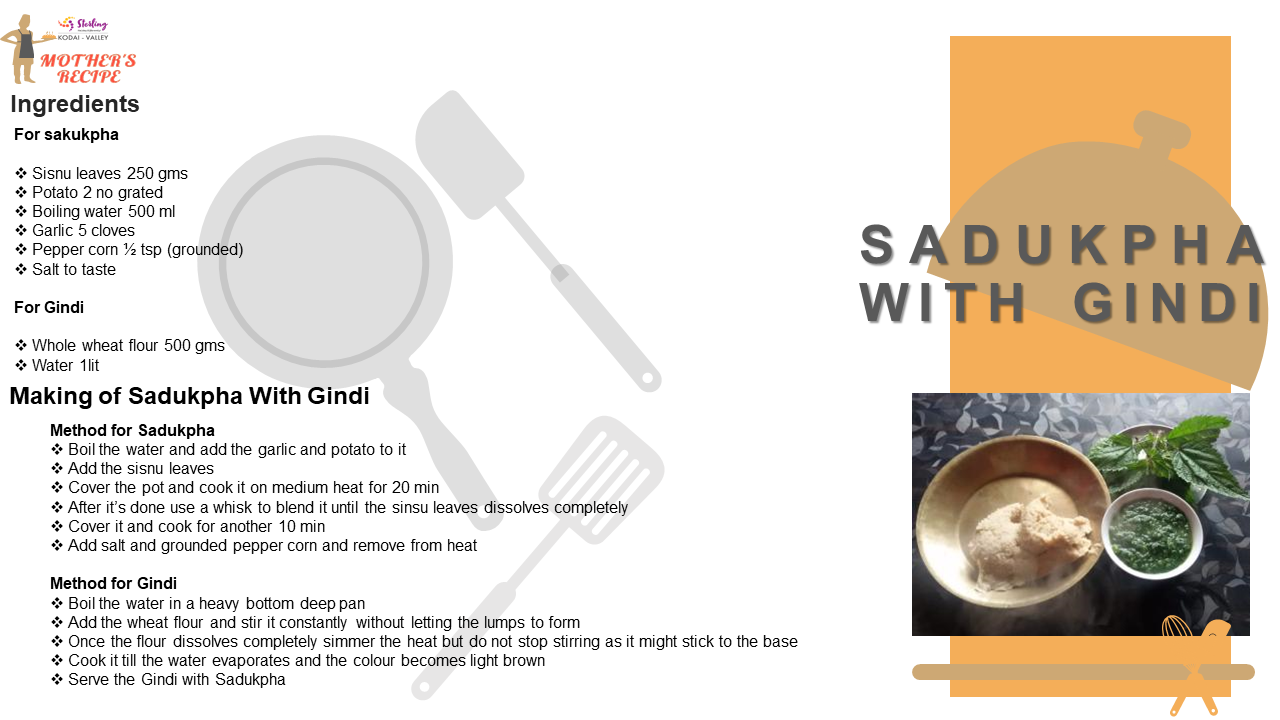 SUJI KA DHOKLA
by Sathabdi Banerjee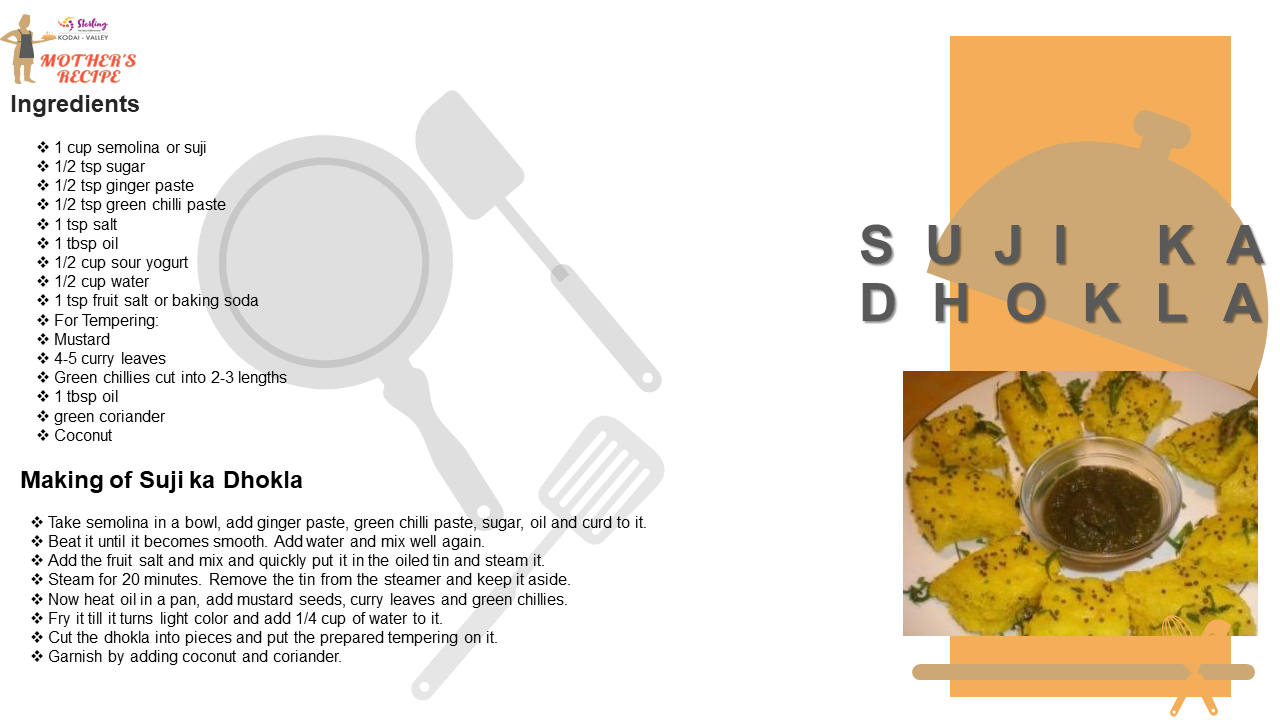 THAKKALI AUNTI
by Sharmi Ranjith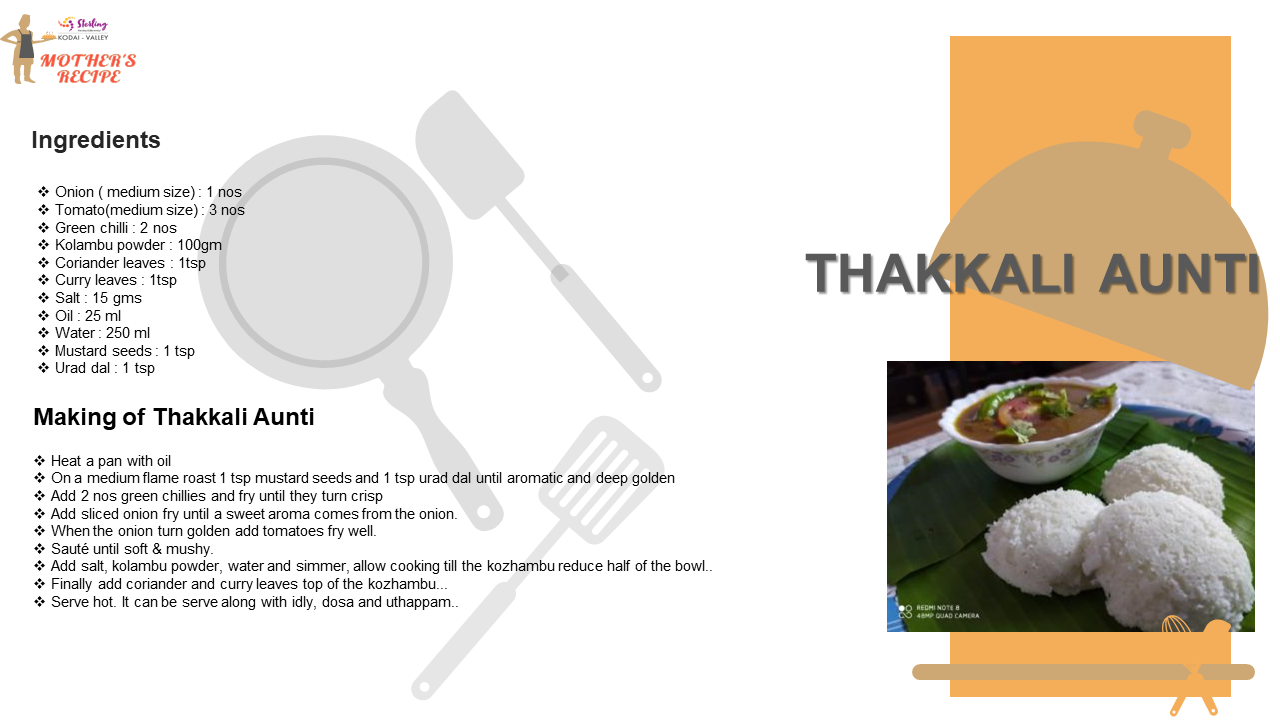 THOTAKURA BALLS
by Sugan Santh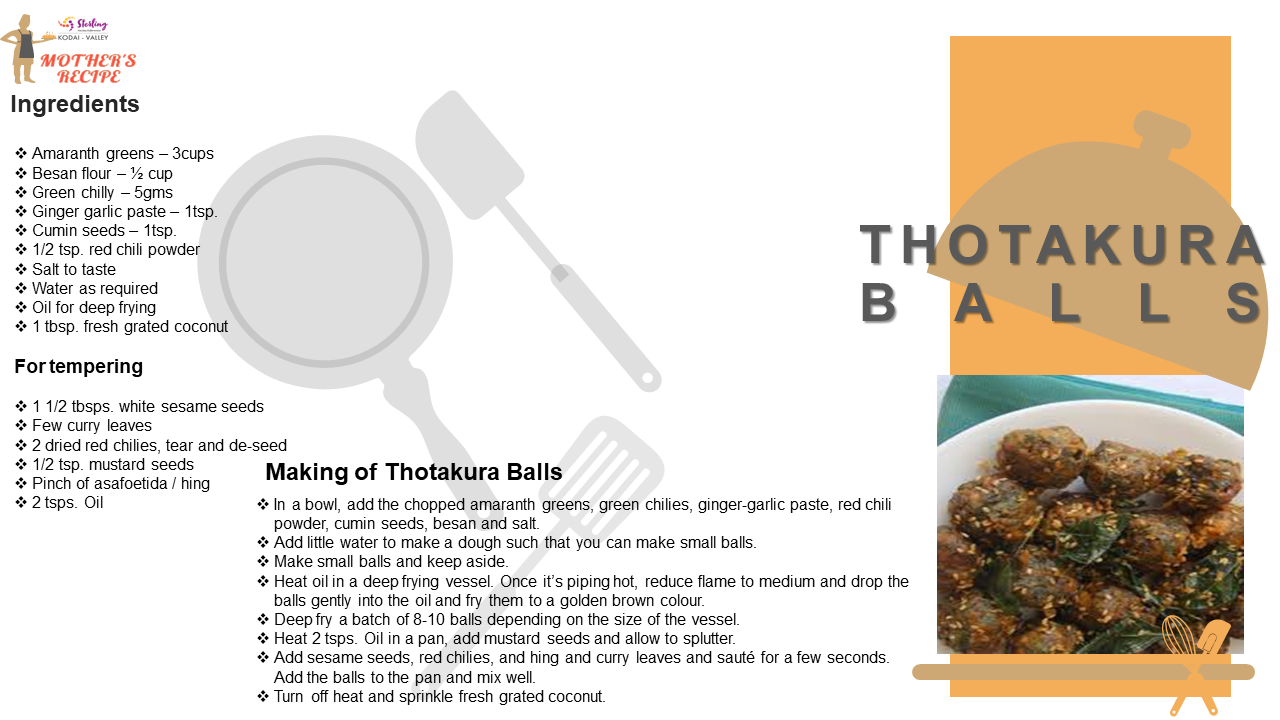 VANKAY KOTHIMIRI KARAM
by Krishnaveni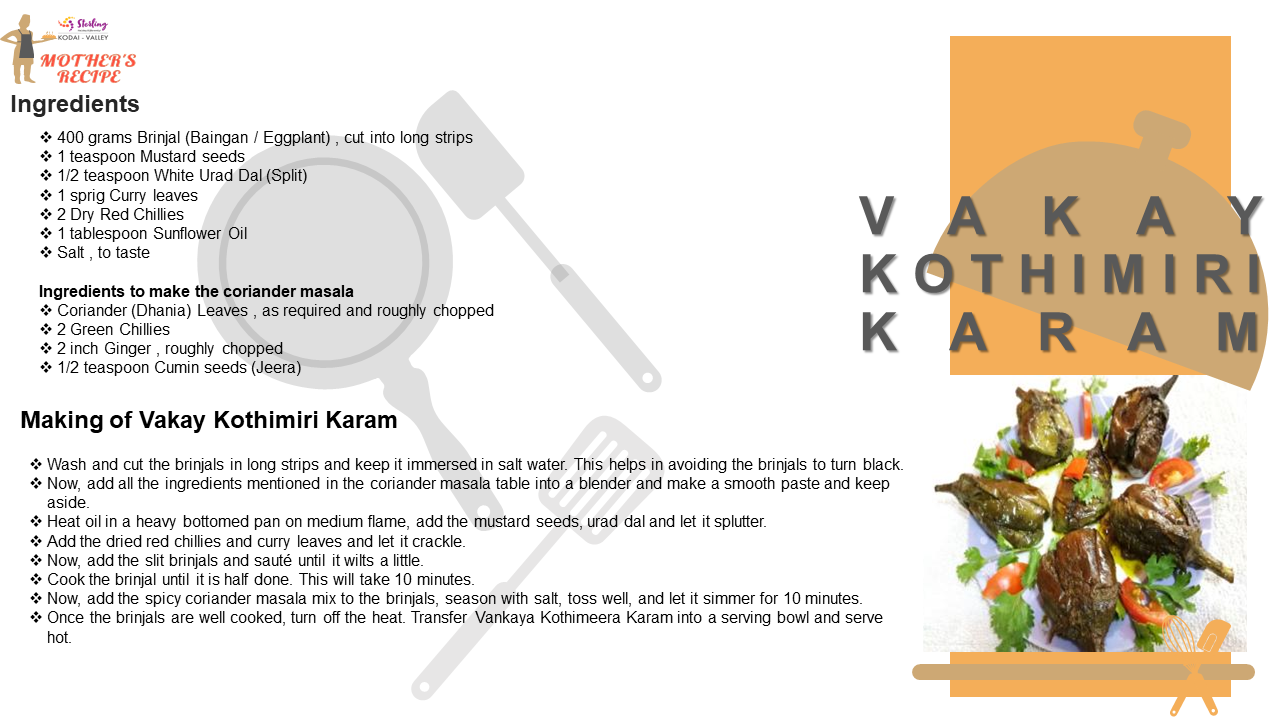 WHEAT HALWA
by Mini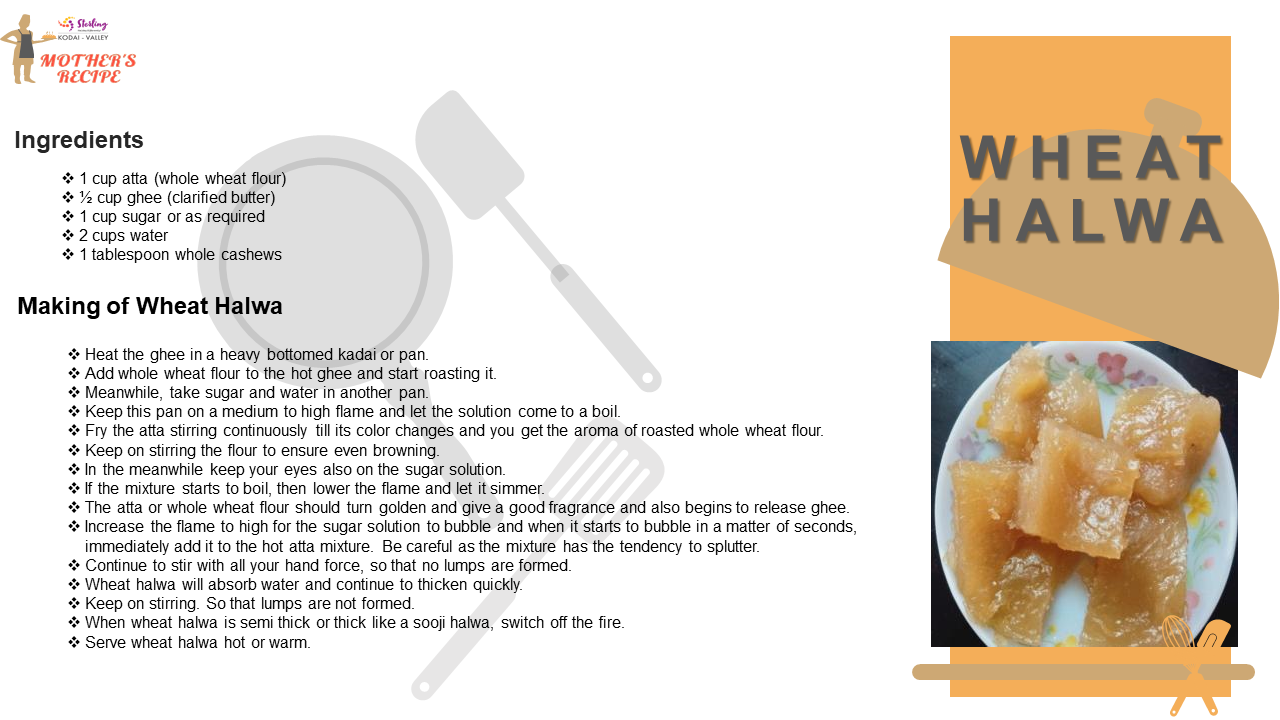 A special thanks to our Sterling Kodai – Valley team for authoring and compiling this list of mouth watering recipes.
Pavan Manikonda
Chef Rajat Roy
Chelian Stalin
Try them out and comment below with your favorites! #HappyMothersDay