Diet add-ons for a healthier you
5 immunity-boosting foods. Click and watch!
Clean up before you chomp up
Safety precautions while eating!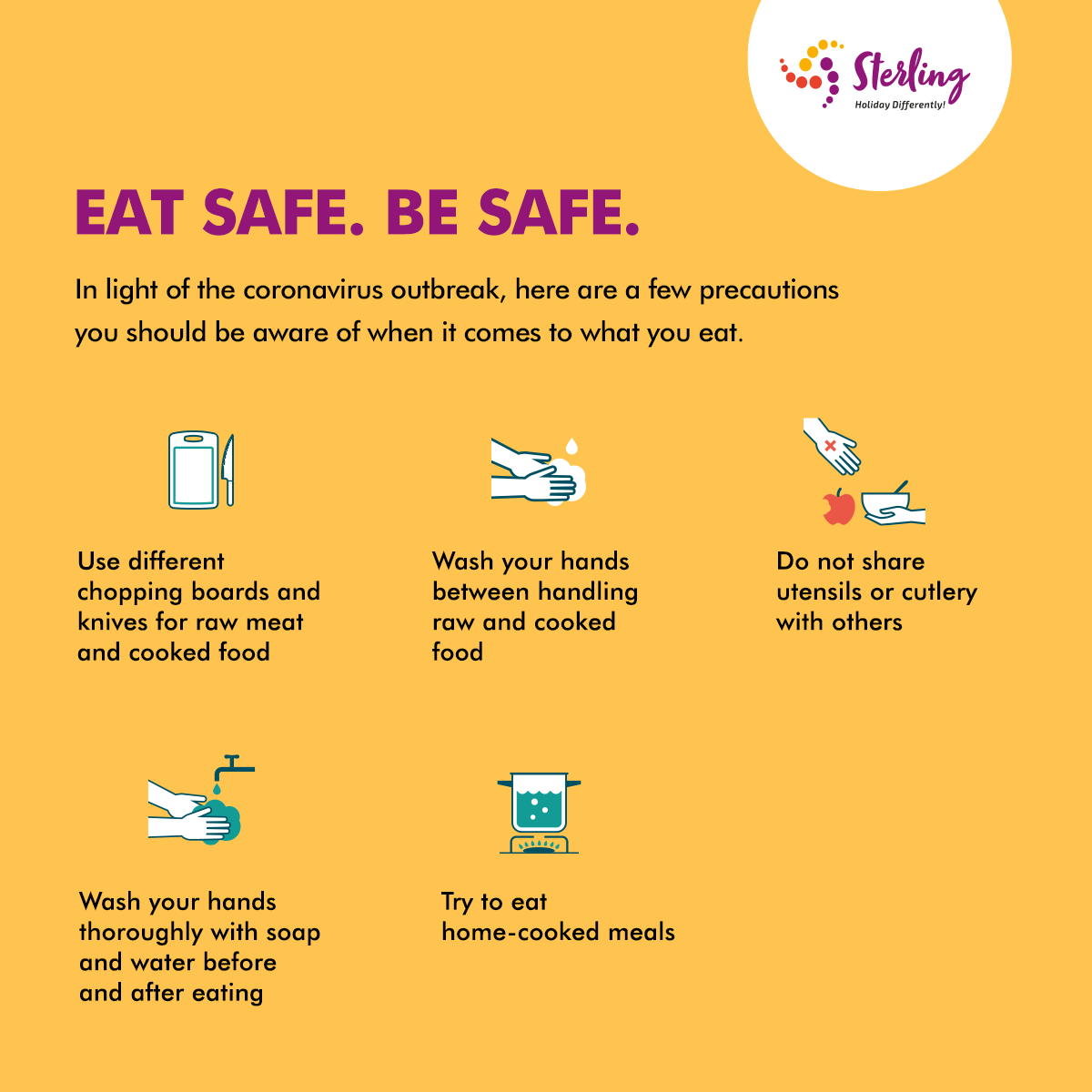 A recipe for the lip-smackers
Chef Arun Kumar Thakur's special Makuni. Watch it here!
Our Executive Chef from Sterling Goa – Varca, Arun Kumar Thakur shares his recipe for Makuni (Sattu ka paratha), a dish that's bound to make you smack your lips.
Ingredients:
Wheat flour: 2 cups
Sattu (roasted chana flour) – 100g
Mustard oil (boosts immunity): 2 spoons
Chopped garlic (boosts immunity, lowers BP) : 2 no.
Chopped ginger (boosts immunity, relieves pain and lowers cholesterol): 1 no.
Chopped chilli: Your preference
Chopped coriander (immunity booster, bacteria-fighting abilities): A little
Chopped onion (boosts immunity, anti-inflammatory, source of antioxidants): 1 no. (small)
Ajwain (boosts immunity, aids digestion, anti-inflammatory): A little
Lemon (boosts immunity, natural antioxidant, anti-inflammatory): 1 no. (small)
Salt: Your preference
Method:
Take wheat flour in a pot mixed with a little water and make a soft dough
Keep aside for 15 minutes
Then, make a small ball
Take the stuffing ingredients in another pot and mix it well
Take a small ball of dough, press with palms
Take a spoon of sattu (stuffing) and stuff inside the dough
Roll the dough balls into circles with a diameter of 4-5 inches with a rolling pin
Cook it on the griddle and apply ghee both sides.
Serve it hot with chutney or pickle.
Preparation Time: 10 minutes
Cooking Time: 15 minutes
Serves: 2 servings (6 pieces)
Down with the summer heat
5 easy-to-make beverages to try out!
Stay healthy! Stay safe!