Road trips are undoubtedly the perfect escape from the daily muddles of life. Not only are they fun with the right kind of company, but they are also extremely invigorating! The experience of driving past vast, green fields or through winding hilly roads, is second to none. Road trips fill us with positivity and we always hope to come back with happy memories. But a good road trip is possible only with good planning. It is more than just taking a car out to drive. You may have to deal with different kinds of situations that may appear without any warning. What happens if you have a punctured tyre in the middle of nowhere? How do you know if it's safe to drive on the route you are planning to take?
Before you start panicking, let us assure you that these days there's a digital solution to almost every problem you may face on a road trip. With technology playing a vital role in our lives, a quick fix to most problems can be found using a few applications. So, before you head out for your next road trip, here is a list of 5 useful apps for travellers you should install in your phone to help you tackle emergency situations like a pro.
Women's safety is a huge concern in India, and for good reason. With crimes against women on the rise everywhere, it doesn't hurt to be a little cautious, more so during a road trip.  If you are planning a trip with your girl gang or even a solo road trip, there's one trip planning app you should keep handy – My Safetipin.
My Safetipin is a relief for all those travellers (especially women) who love to travel but have to hold back due to lack of safety on the road. With this travel planning app, you can find the safest route to take during your road trip based on the safety score which is calculated by keeping in mind parameters like:
Lighting on the route
Presence of women and children around the route
Availability of public transport
The crowd on the road
Access to security personnel
The app uses GPS and Google Maps to redirect you towards the safest possible route, even if it means having to take a slightly longer route.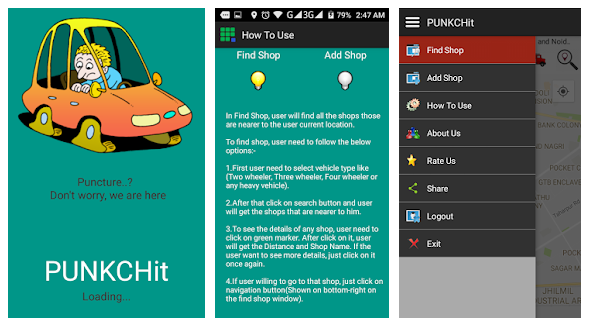 You've finally decided to go on that road trip with your amazing friends and the journey is as beautiful as you imagined. Suddenly, you hear a loud bang, and it's a tyre puncture! You're likely to panic under such a situation, but not anymore! With PUNKCHit, the tyre repair shop is just a click away. The PUNKCHit road trip app finds the nearest shop where you can have your tyre fixed. It also offers late night repair services at your location. You can either take your car to the shop if that's feasible or you can call a mechanic over to your location at any time. If that doesn't redefine convenience, we don't know what does!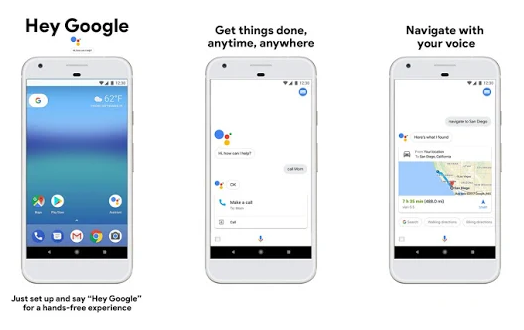 Imagine having a personal assistant to find anything that you need! That's exactly what the Google Assistant is there for. It gives you hands-free access to everything on your phone or any other connected device, that can make things like finding a pit stop on the road, making a call on the go or playing music very easy while you're driving. With just one command "Ok Google", this app becomes your one-stop access point for anything you need during your road trip. While you focus on the road and the drive, the Google Assistant gets your tasks done. One of the best apps for travellers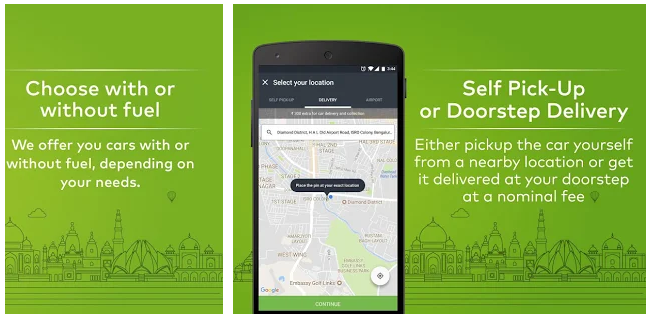 Don't have your own car for the road trip that you were looking forward to with your friends? No need to worry! Gone are the days when road trips were impossible if you didn't own a car. Self-driven car rental services have changed the road trip game completely! Zoomcar is a car rental platform that lets you hire any car of your choice for as long as you want for a rental fee. If you are planning to take a road trip but don't have a car of your own, simply hire a self-driven car. Select your car type and upload the required documents, and you are good to go!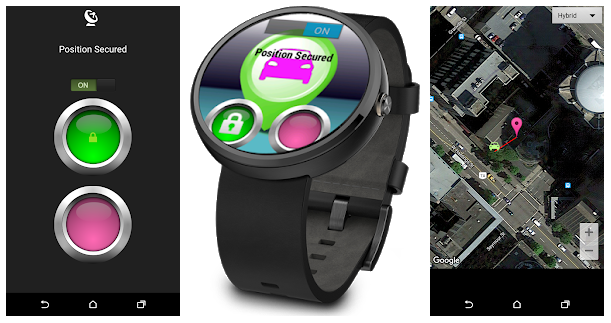 What is every car driver's nightmare? Locating your parked car at a parking lot where there are multiple levels and many entrances! Huge parking spaces can be confusing and it's tiring to find your car once you've left it behind for several hours. Sometimes there aren't even designated parking spaces available and you are forced to park your vehicle in a random place. That makes it even harder to get back to your car. But not anymore! Now you can find your car easily using your phone or smartwatch with an app called My Car Locator. The app helps you keep track of where you've parked your vehicle and then helps you locate it, saving you a lot of time and unnecessary frustration. So, on your next road trip, park your car and just pin the location on this app and find your car later without any hassle!
With these five useful apps loaded in your smartphone, it's time to embark on a road trip to your favourite destination. Only this time, you'll be much better prepared to deal with any hiccups that may come your way!