India is known for its complex history and mysteries of the past. Its history has several unsolved puzzles that go unanswered even today. The country's rich past with stories of numerous battles and wars, annexations and riches, cause for it to be a place holding immense allure for travellers. The battle sites, ancient burial grounds, and places that have seen brutal bloodshed all hold the keys to unlocking the mysteries behind happenings.
If mystery and adventure beckon to you, or if elements of the supernatural appeal to your fancies, then India has several places that will present a deliciously fulfilling vacation. Explore these sites and attempt to unravel the mysteries behind the curious sightings that have led to them being labelled 'haunted' by the locals. With the much-anticipated western festival of Halloween coming up in the month of October, recreate the spooky atmosphere here in India with our hand-picked haunted destinations. Here is a list of seven eerily real haunted places that have caught the attention of many lovers of the uncanny.
Bhangarh Fort – Rajasthan
Bhangarh is India's most popular haunted town and is marketed as a tourist attraction due to this reason. Despite being a commonly visited tourist site, visitors and not allowed to visit during the night and are often warned against approaching it in the dark due to its supernatural habitats.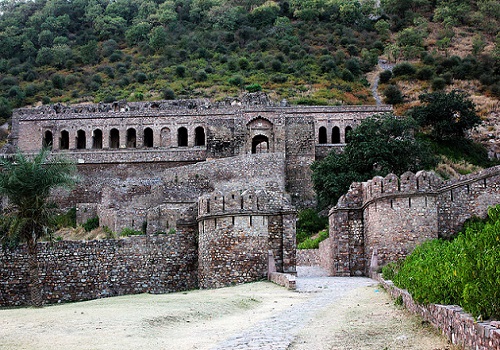 According to local folklore, the town was the home of a dark magician who fell in love with a girl and attempted to lure her to him using his powers. The girl, who found out his intentions, succeeded in killing him before he got to her. However, the magician is rumoured to have cast a spell on the palace before his death causing it to now be regarded as haunted.
Aside from this, the fort is a beautiful example of crumbling architecture and is a place worth visiting.
Dow Hill in Darjeeling is well known as the town's most haunted location. There have been numerous reports of supposed ghost sightings and supernatural activities in the area, and locals prefer to stay away from it at night.
Dow Hill Boarding School for Girls, which is located right next to a forest, has seen reports of several paranormal activities and sightings. The forest beside which it is located is told to have been a site of several killings. Woodcutters in the forest have reported sightings of a headless boy who often wanders around the woods.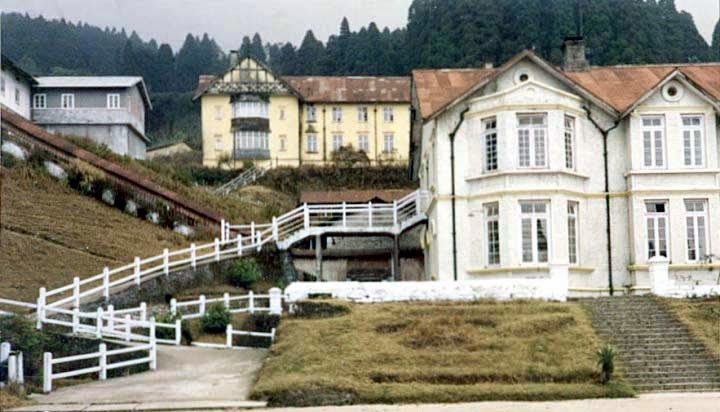 Dow Hill is also a beautiful tourist destination and is a great place to visit for people who love some mystery and excitement in their lives.
Three Kings Church – Goa
India's famous haunted religious site. The Three Kings Church is well known to be a site of supernatural activity and ghost sightings. It is the place where a large number of accidents have taken place.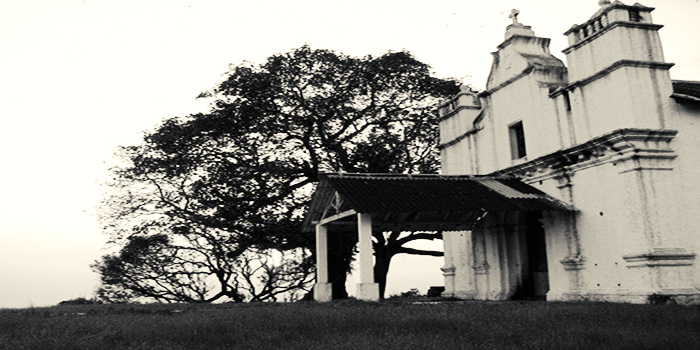 It is rumoured that three kings, who had battled over the lands of this church had died while doing so, haunt the premises of the church now. The church despite its beautiful and intricate architecture is now not visited my many due to this reason.
The quiet and picturesque hill station has a couple of renown haunted locations, and the Savoy Hotel is one of them. The mystery writer Agatha Christie's famous book The Mysterious Affair at Styles is believed to have been written on the incident that took place at the Savoy Hotel.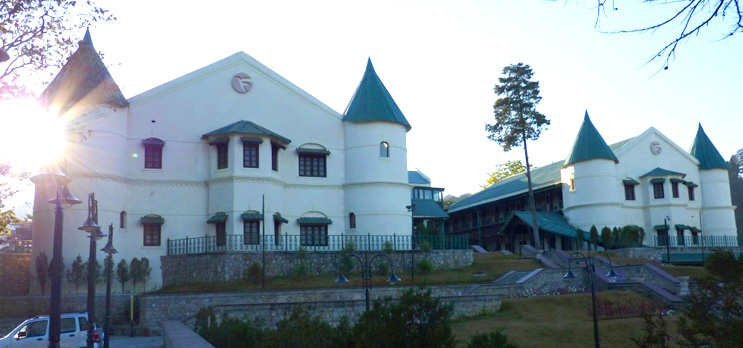 Lady Garnet Orme, who had been found dead one morning after having thought to have been poisoned, is rumoured to roam the halls of the hotel at night. There have been numerous cases of guests claiming to have seen a lady dressed in white at night, and reports of strange noises being heard from the room she had been murdered in.
The hotel is, however, one of Mussoorie's most popular tourist haunts and has gained popularity due to the rumours of this paranormal presence.
Tunnel 33 – Shimla
Thought to be the most straight tunnel in the world, Tunnel 33 is located on the Shimla-Kalka railway lines, close to the Barog Train Halt. A British engineer named Captain Barog is known to have been assigned the construction of this tunnel, but due to unknown reasons was fired before its completion. Having lost his job and overcome with depression, Barog shot himself near the doorway of the tunnel.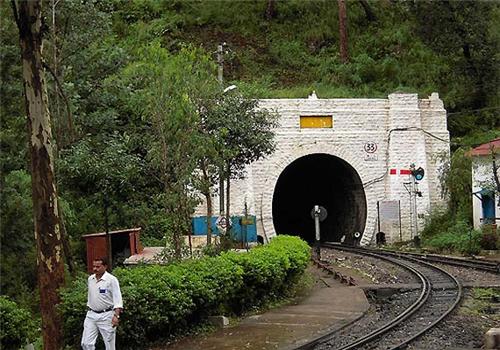 The tunnel is now believed to be home to his spirit and visitors have often recounted tales of encounters with a man asking for a match to light his cigarette and a woman screaming. Curiously, however, the ghost is believed to be a friendly one. The beauty of the railway stretch between Shimla and Kalka, and the excitement of encountering a friendly ghost in an eerie tunnel are often what attract several tourists to this supposedly haunted tunnel.
India is filled with places like this that have a mysterious and dense past that continues to impact the present. It is, in fact, believed by Westerners to be the land of snake charmers, magicians, and spiritual beings, and some of these places seem to live up to that notion. So take a trip with Sterling Holidays to these destinations and be sure to enjoy a vacation that will immerse you in the secrets of the country and send chills down your spine.