Sikkim is the youngest state in the country – it only became a part of India in 1975! Before that, Sikkim was a separate kingdom like Bhutan and Nepal. Sikkim has a unique culture and identity making it one of the best hill stations in North India to visit. It is set in the Himalayan foothills, next to the borders of China, Nepal and Bhutan, and is host to the tallest mountain in India – Kanchenjunga.  35% of the state is actually a protected wildlife reserve- the Khangchendzonga National Park.
The capital of Sikkim is Gangtok – a charming hilly city which can be reached easily from New
Jalpaiguri. If you're catching a flight, the nearest airport is Bagdogra. You can either hire a taxi to Gangtok or just book a seat on the many share taxis which keep plying up and down the roads. Here are eight things that should definitely be on every traveller's list when they get to Sikkim.
Explore the Food and Drinks
The near-vertical climb up each alley can be exhausting, but the food makes it all worth it. Gangtok is famous for its Tibetan cuisine, and for being one of India's most famous street-food destinations. Try steaming hot momos from roadside stalls or slurp on spicy thupka noodles. If you're thirsty after this, Gangtok has you covered.  Try out the local 'Dansberg' beer brewed by the company belonging to popular film star – Danny Dengzongpa. You can also taste the local millet beer called 'chang' which is made by pouring warm water on top of fermented millet.
Rumtek Monastery
The Rumtek Monastery, an ode to Sikkim's ancient Buddhist heritage, is situated 24 km from Gangtok. This beautiful monastery is considered one of the most sacred monasteries in Buddhism. It was built in the middle of the 17th century by the then Karmapa, an important Buddhist leader. The huge prayer hall within the monastery is decorated with breath-taking murals and statues. Since this monastery is situated on a hill, you can get a spectacular view of Gangtok from this vantage point.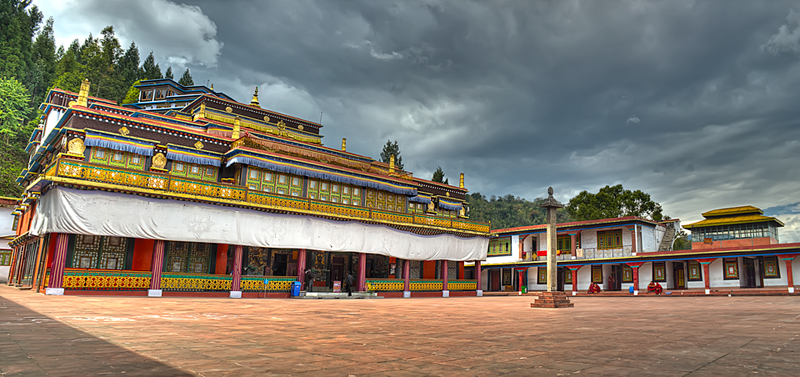 Nathula Pass
The Nathula Pass is a narrow road connecting Tibet with Sikkim. At a height of 4310 metres, it is one of the highest roads in the world. The road is one of the scariest roads in India to navigate, so make sure you get a seasoned driver to take you. The Nathula Pass was once an integral part of the ancient Silk Route. To visit this place, you will need to collect a permit from Gangtok first. The pass is open to visitors only on Wednesdays, Thursdays, Saturdays and Sundays, so plan your visit accordingly.

The Tsongmo Lake – also known as Changu Lake – is considered sacred by the people of Sikkim. The lake is situated amidst pristine surroundings and is largely untouched by human activity. A dense layer of fog usually hangs over the lake, lending an ethereal quality to it. Tourists can also take rides on the colourfully decorated yaks by the lake. You will need to go up a winding mountain road to reach the lake, so make use of the taxis stationed below.
Ganesh Tok
This is an amazing viewpoint to get a panoramic view of the town and a great view of Kanchenjunga. The Ganesh Tok viewpoint is 6500 m above sea level so you will need to take a taxi to reach. At the top of this hill is a tiny Ganesh Temple. The temple is so small that it can accommodate only one person at a time. The entry to the temple is equally tiny, so you'll probably have to crawl your way into it.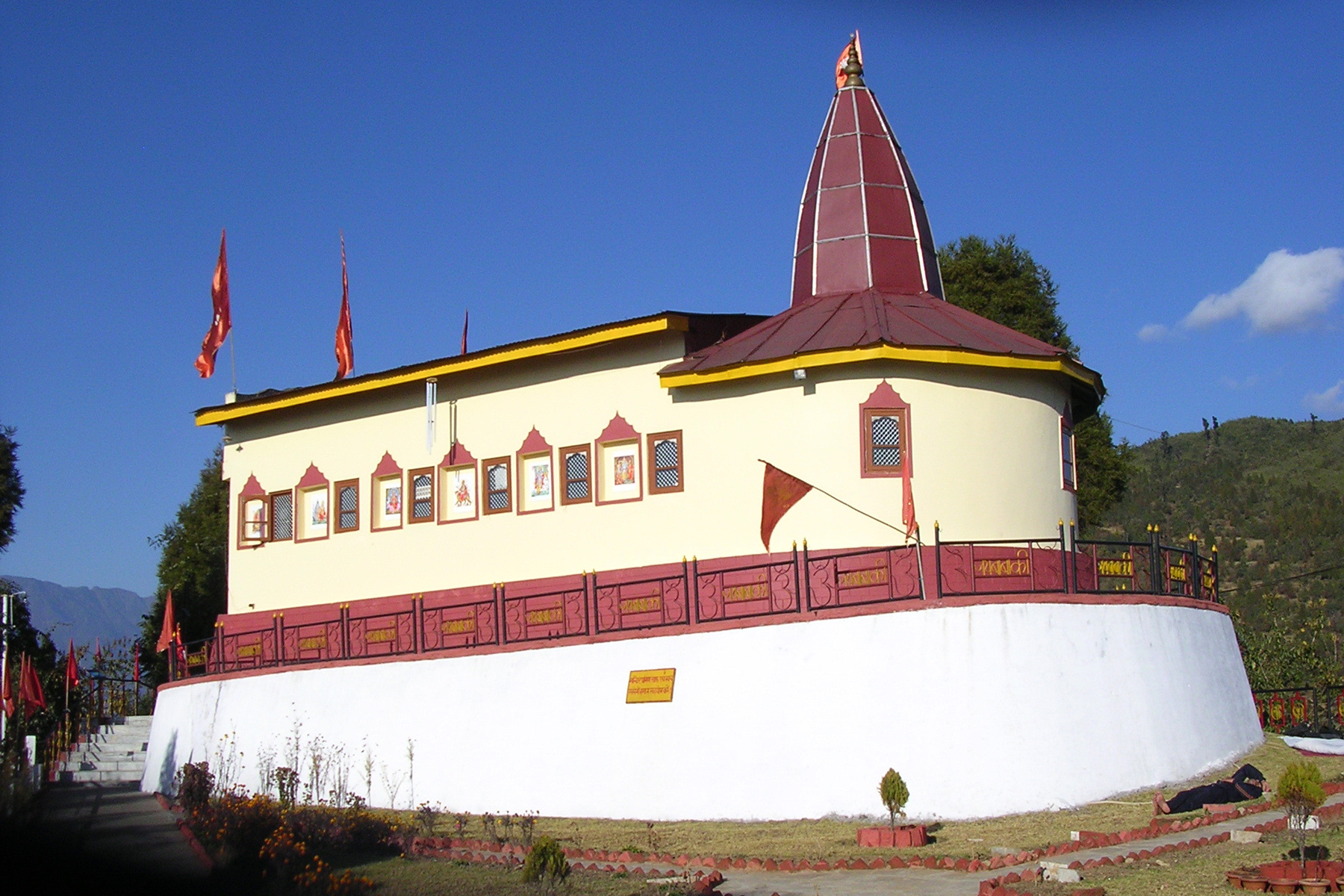 Ban Jhakri Falls
Spread over an area of 2 acres, the Ban Jhakri Falls is surrounded by lush greenery and is a popular picnic spot among tourists. Ancient figures and sculptures belonging to the Jhakri culture make the scenery even more beautiful. The area around the falls has been landscaped, with beautiful gazebos and bridges. However, be prepared for a difficult drive up there because the roads leading to the falls are bumpy and badly maintained.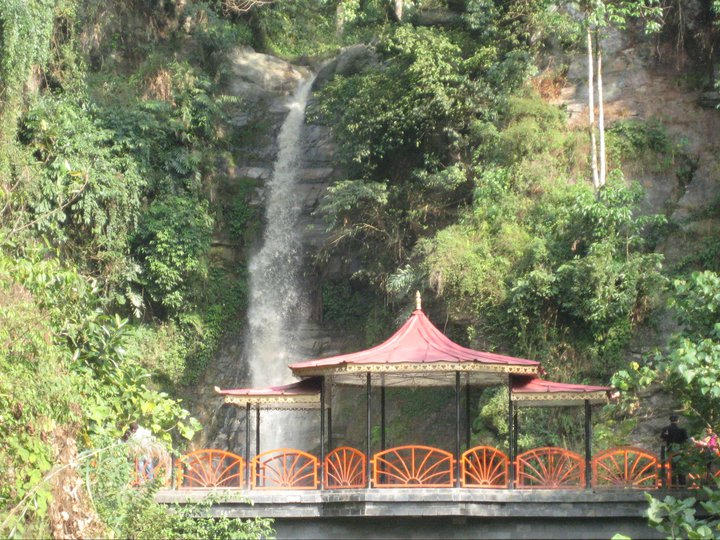 Yumthang Valley
The Yumthang Valley, also known as the Valley Of Flowers, is one of the top attractions in Gangtok. Surrounded by lush green pastures, hot springs and grazing yaks, the entire scene is too charming for words. The Yumthang Valley is most famous for its 22 species of rhododendron that dot the valley.  Plan your visit sometime between late February to June if you want to see these flowers in full bloom. The Valley is closed in the winter because of heavy snowfall, so try not to go during these months.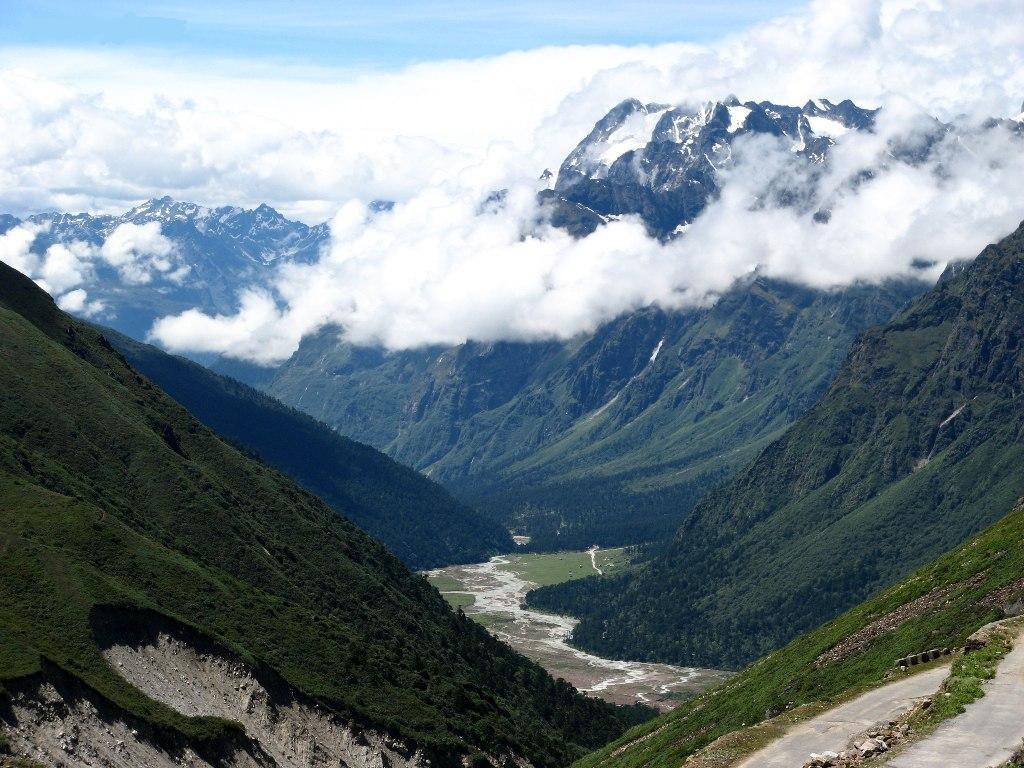 Namgyal Institute of Tibetology
This is a museum which is set up in a traditional Tibetan-style mansion. It has a collection of artefacts related to Vajrayana Buddhism and Tibetan culture. The museum displays Buddhist manuscripts, icons, and thangkas which are Tibetan cloth paintings. It also has a collection of Tantric ritual objects, such as a bowl made from a human skull and the kangling, which is a human thighbone trumpet. The museum store has several ritual objects, jewellery, mementoes, books and documentaries on Sikkimese tradition and culture.
When you're planning your trip to Sikkim, make sure you book your stay with Sterling Delisso Abode. Situated in the heart of Gangtok, this beautiful luxury resort is the perfect base-camp from where you can easily travel to all the best tourist spots in Sikkim.