You must have heard these words a lot in your life. "When in Rome, do as the Romans do." Similarly, when in Jaipur, do as the Jaipuris do. As you go around Jaipur, the Pink City, you will come across a variety of food stalls that dot the place, offering mouth-watering local dishes. Let us look at five must-try local delicacies in the Pink City.
Ghevar
The Rajasthani people love sweets. Hence, you can find a lot of sweet delicacies in almost every food stall or hotel. The Ghevar is a strong local favourite. Tourists visiting the city should taste this sweet without fail. Made from flour, ghee, and milk, the Ghevar can stimulate your taste buds making you want to have more. It is one of the most popular sweets made during Diwali, Teej, and Holi.
Lal Mass
The local Jaipur people love their non-vegetarian food too, and they like it hot and spicy. The favourite non-vegetarian dish in every Jaipur hotel is the Lal Mass or red meat. Do not confuse this red meat with beef because this is a fiery lamb curry. The red colour is because of the generous use of the famous Rajasthani red chillies.
Pyaaz ki Kachori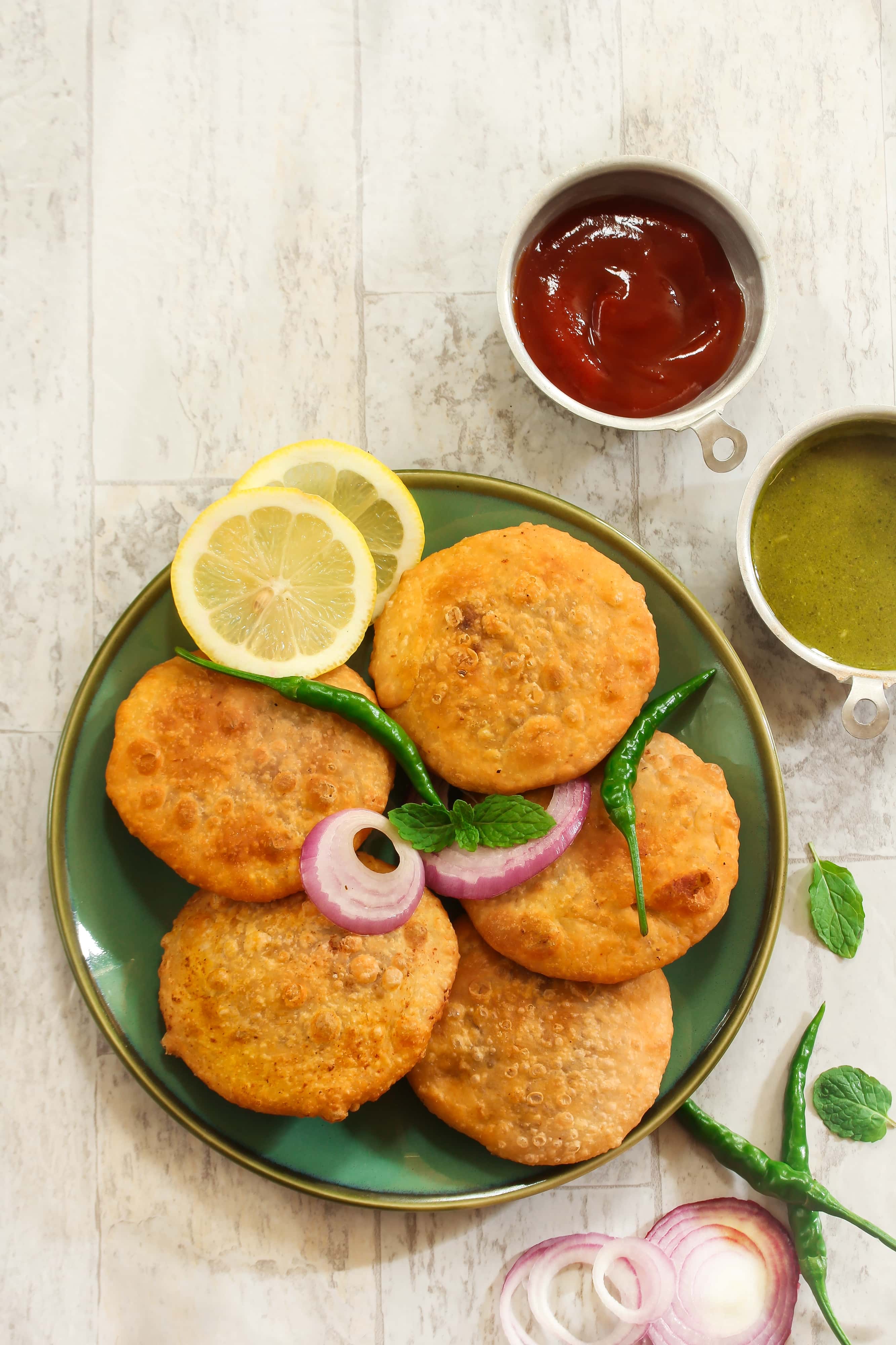 Usually, people love to have biscuits and bread along with tea. In Rajasthan, Pyaaz ki Kachori is a tea time special delicious snack that has a lot of onions along with an assortment of spices. While most people love to have it dry, it tastes great with Chutney too.
Gajak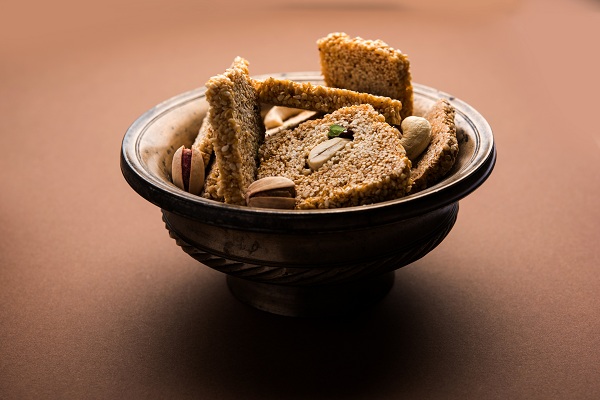 A sweet dish made of jaggery and groundnuts, the Gajak can be found at every nook and corner of Jaipur. These peanut cakes are a treat to have as you can go around munching them any time. There are different varieties and flavours of Gajak you can try using a variety of ingredients instead of only peanuts.
Gatte ki Sabzi
The staple food of the Rajasthani people is the roti. In Jaipur, a favourite accompaniment for the roti is a gravy-based vegetable dish known as Gatte ki Sabzi. Preparing the Gatte ki Sabzi is easy and is made by adding simple gram flour dumplings to a spicy gravy, that has a generous sprinkling of red chillies. You can also have this gravy along with curds to beat the hot taste.
The next time you're in the Pink City, make sure you don't miss out on these five simple Jaipuri delicacies.