The new story feature on Instagram has been welcomed with immense excitement and glee. Photos and videos that cover a person's daily life, but are not good enough to be uploaded on social media have now found a medium of expression. Instagram stories cover a person's day – be it mundane or exciting, one now has a way to showcase their lives. The fact that these stories only allow upload of content taken within 24 hours, makes it the quickest paced and active social media platform. Research has shown that people are more likely to update their stories frequently when travelling or away from home. It is natural to want to show your friends the places you visit and the sights you are seeing. However, travel stories also demand more effort in order to capture the moment perfectly and communicate to the world the true beauty of travelling. Simple pictures of a mountaintop view or of waves crashing on the beach do not grab attention and may be regarded as boring content. We bring to you 5 simple but powerful tips that will help you make amazing Instagram travel stories that will not fail to capture attention.
Make sure your story has a 'story' or narrative to it

A series of similar pictures at one location gets tiring for the person looking at your story. A good method to ensure this does not happen is by trying and creating a narrative to your travel story. For instance, one way is by communicating the sequential activities of your day. You can do so by conveying the time of day by covering the sunrise or sunset, your meals, etc. Giving your story a direction will not only keep the viewer interested but also help you get great pictures that capture the essence of your day. The images in your story can also be selected according to a theme of your choice or an emotion or even a particular individual. This helps keep people involved and interested when looking at it.
Mix up the media form
Simply uploading still images does not do a very good job of grabbing attention and preventing boredom. Mixing up media form can be a great way to prevent this. Creating a story with an amalgamation of still photos, panoramas, videos and boomerangs will help keep your story lively and intriguing. Choose a media form that best suits the moment you wish to capture and use it to show the world what you are witnessing. Boomerangs are a great way to convey emotion or a rare moment; they are also used when you wish to take multiple images of one thing, but still, don't manage to capture precisely what you wish to. Videos, on the other hand, can be used when a still image does not quite manage to capture the ambience of the location; this often happens when there is sound or music involved. Not only does mixing up media form keep people captivated, but it is also a more interesting way of capturing your travel moments.
Be innovative with your content
Uploading pictures of a monument or a sight that one can simply google is something you should try and avoid. Be creative with your content. Your story needs to give your friends and followers an experience that an average picture cannot. This can be done by personalising your content. One way to do this is by taking pictures of you and/or your travel partners along with the location or site you're trying to capture. Further, snaps of backstage or behind the curtain things are also an interesting option. For instance, try and bring out some features that are unknown to people who have not actually visited the place; this can be small details, pictures with locals, captures of the insides of stores and things that will help the viewer get a sense of the place through just your story. Think of ways by which you can give them a live tour through your story.
Capture moments that communicate the experience of travelling
It is essential that your story gives your friends and followers the feeling of an actual experience, that will not only interest them but also inspire them to travel as well. Mundane activities that are a part of your travel can help do this. A boomerang of your footsteps or a video of waves crashing against your feet are ways in which you can communicate this experience. Further, if you are on a boat or on a flight, a way to make the world aware of this in an exciting way is by taking a video of the water spray or of the clouds in the sky and the tiny building below you. These help your viewers engage actively with the content you post, thus relating to it in a sense, which keeps them interested.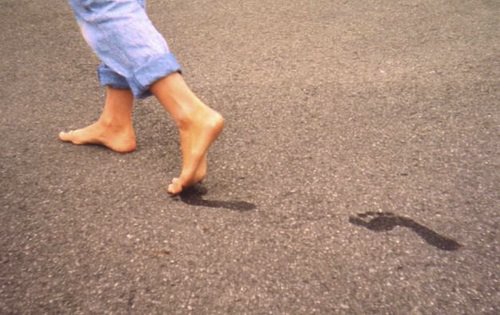 Less is more
Finally, less is always more. Long, rambling stories of every aspect of your day and multiple snapshots of the same place might be interesting to you but is not so to your followers. Keep your content crisp and to the point. Ensure that you capture the key moments of your travel and not every single part of it. The key to this is filtering your content. Make sure that what you post has some relevance and holds interest to people, and is not just anything that catches your eye. Short stories often manage to communicate much more than long, redundant ones and it is essential to manage to keep your content short and snappy.
So now embark on a vacation and keep the world in the know of your travel through your exciting travel stories. Whether it be in the mountains or by the ocean, every travel experience has moments that capture its essence. Take your friends and followers on a trip through your eyes with your well taken, intriguing travel stories now. Use your gadgets to help capture the beauty of your travel experience.