No Michelin star restaurant can come close to the taste and fun of Indian street foods sold by the roads by loud hawkers on their mobile stalls or temporary kiosks. The hygiene may be questionable at some places, but the regulars swear by the irresistible relish of the sumptuous grub served by the roadside.
Of the countless options available, these 9 Indian street foods will make you drool incessantly.
Pani-puri
Call them gol guppas, pani puris or puchkas, what is in a name? The tangy, lip-smacking balls filled with tamarind water, potatoes and chickpeas are found all over the country and are a hot favourite among the ladies.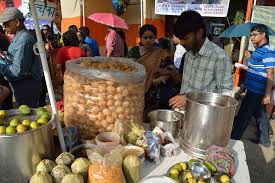 Vada pav
The small bun stuffed with a potato patty started its journey from the narrow streets of Mumbai and has now become popular in almost every city. There is even a chain of joints all over the country that sells a wide variety of vada pavs- India's answer to the burger!
Aloo Tikki
This is another variant of the potato patty which contains boiled and mashed potatoes, onion, coriander and chillies. It may be served with zesty chutneys and sauces and called 'ragda pattice' in Mumbai or enclosed within a burger bun and served as 'burger patty'.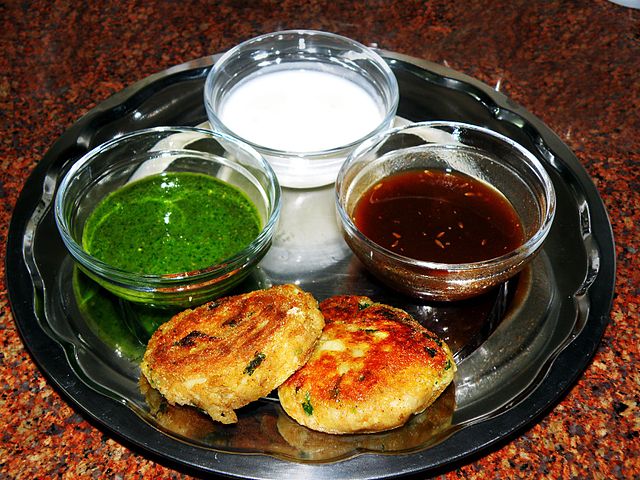 Kulfi
Standing apart and proud from the savoury items listed above is the 'tille waali kulfi' that is kulfi (ice cream) on a stick. This authentic Indian dessert that found its place in the country in the Mughal era is smooth, creamy, and utterly irresistible.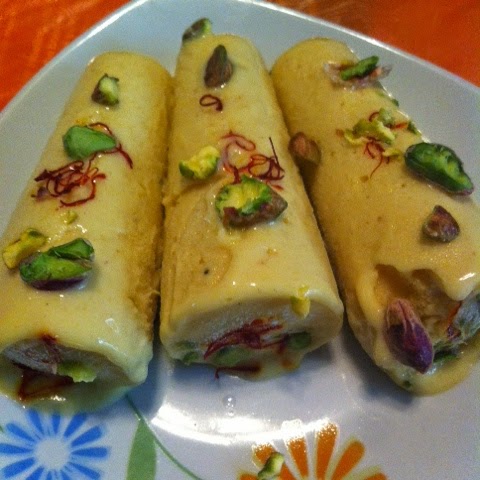 Momos
A dish from the Nepali and Tibetan cuisine, momos is loved by Indians and became a spicy street food that people from various cities prefer to eat. Flour dumplings stuffed with minced meat or vegetables served with chilli sauce are found in two variants-steamed and fried.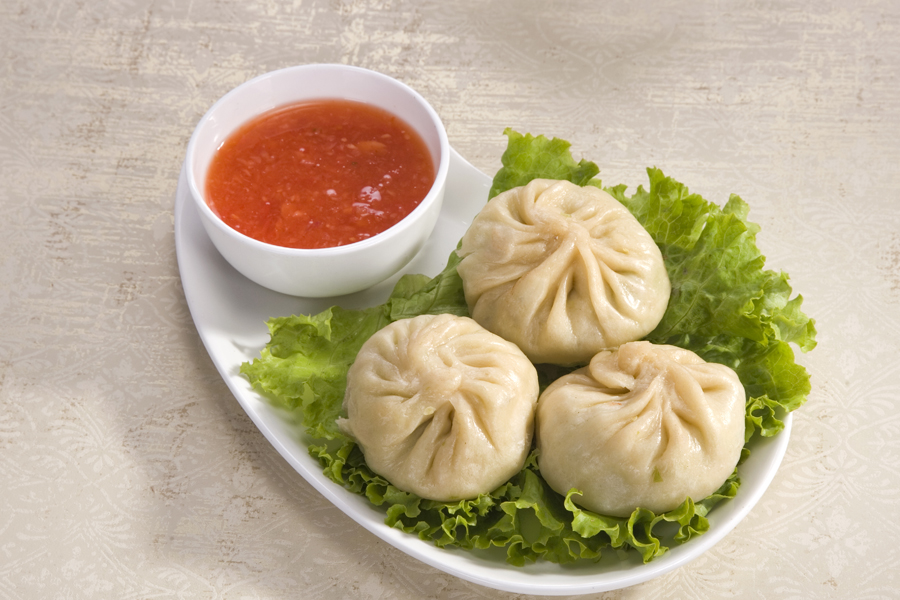 Chana Bhatura
Talk of Punjab and you think of rich culture, calorie-rich food, vibrant colours, and warm hospitality. No Punjabi cuisine can be complete without chane and bhature (deep-fried bread). The heavily loaded meal is packed with flavours besides being sumptuous. The dish finds equal admirers in Delhi and other cities as well.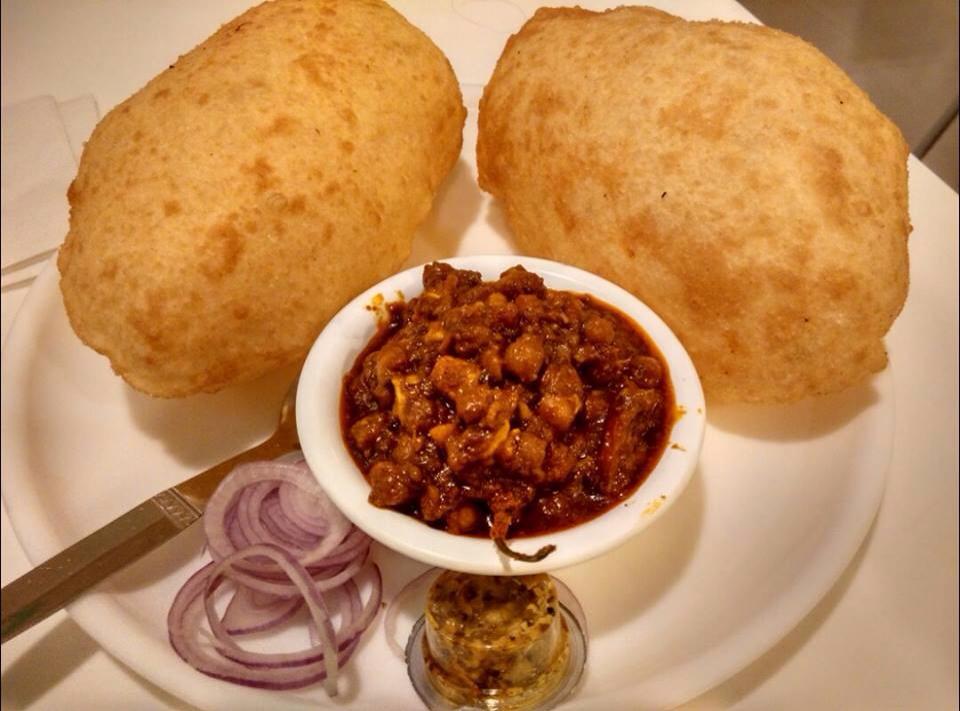 Rolls
Kathi rolls are a favourite street food of Main Bazaar in Kolkata where egg rolls sell like hot cakes. Fried egg rolled up inside a chapati is the basic variant; others include stuffing of minced meat, chicken, or cottage cheese. Not only is this dish yum, but it is very convenient to eat too!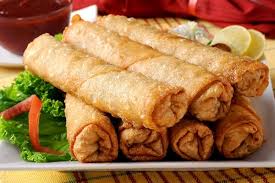 Bhel puri
For those who seek adventure for the taste buds, Bhel puri, a street food that originated in Mumbai, is a tangy delight. Puffed rice, potatoes, tomatoes, peanuts, onion, coriander and a generous scoop of tamarind sauce come together in this recipe, which is relished particularly on the beaches of the metropolitan cities.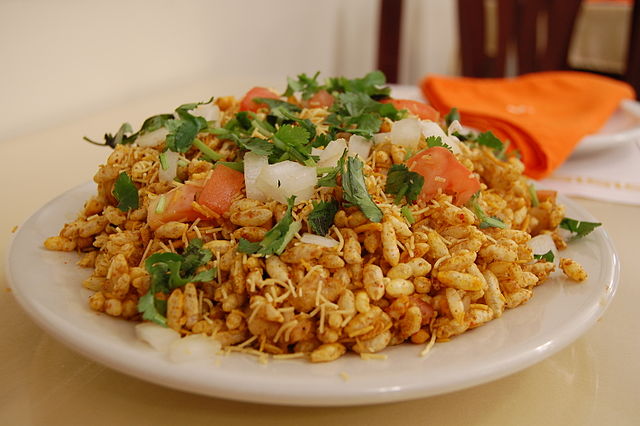 Jalebi
Deep fried orange convoluted rings dipped in sugary syrup may sound too high on the calorie meter but tastes delicious. The dessert is a warm way to wrap up your meal and satiate that craving of the sweet tooth.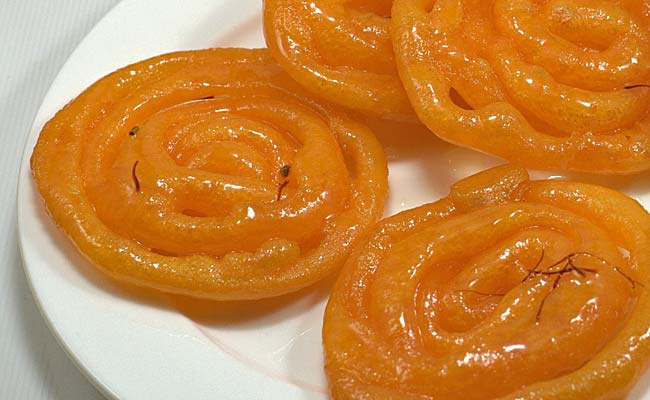 So, which ones are you craving for? Bon appetit!