A Trip to Heavenly "Vrindavan"
– Mr. Shubam Chharia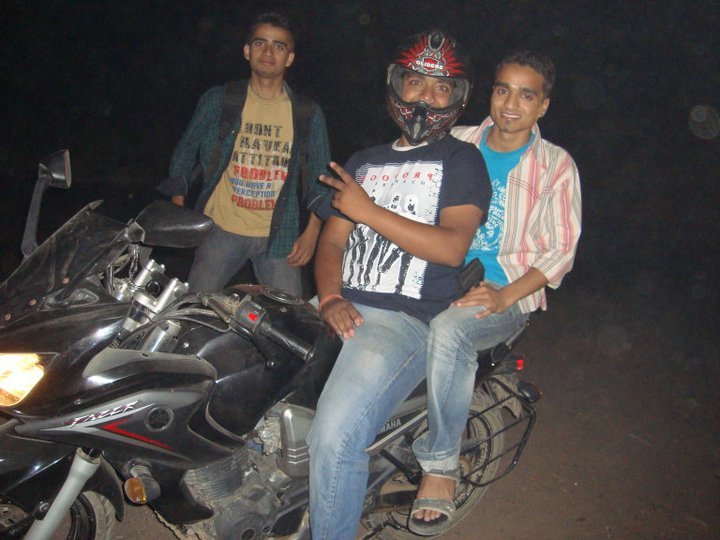 On a Friday evening, my friends and I suddenly planned for a 'whirlwind' trip to Vrindavan. We are put up in Gwalior and the distance between Gwalior and Vrinidavan is about 200 km one way. Since it was a sudden decision, we were all excited. We planned to ride all the way on our bikes and started in the night at around 12 o'clock.
We were a group of 10 guys on 4 bikes. First we went to petrol pump and filled our vehicles with fuel and the journey began. The ride was along Gwalior – Agra highway.  It was a dark night but the weather was awesome. After crossing a distance of 50 km, we took a break and had hot tea at a road side stall. We stayed at the stall till 2.00 am and continued our ride later.
During the journey, we crossed the "Chambal" river, which looked enchanting in the moon light. Finally we reached Vrindavan at around 6.00 am. We went to an ashram in Vrindavan to freshen up and then visited Madan Mohan temple, Banke Bihari temple, Radha Vallabh temple, etc.
Vrindavan is the place where Lord Krishna spent his childhood and I felt though we did not eat anything and travelled throughout the previous night, we were energetic by the grace of Lord Krishna. The place is serene, fabulous and peaceful.
After having lunch at a dhaba, we started our ride back to Gwalior and when we reached the 'Chambal' river, we decided to take a plunge in the river. Though people warned us of crocodiles, we jumped in and enjoyed in the cool waters of 'Chambal' River. After a couple of hours, we started our ride, reached Gwalior by night 8.00 pm.
Though the trip was quite hectic and we travelled non-stop, it was really worth the effort, since we had a fantastic time together. I can never forget those beautiful moments in my life.
Note: This moment was shared by Mr. Shubam Chharia  in Sterling Holidays OMG! Holiday Moments Contest on Facebook. Visit our Facebook fanpage: www.facebook.com/sterlingholidays