A Tryst with Plummeting Parasail in Pattaya
– Mr.Hemant Katari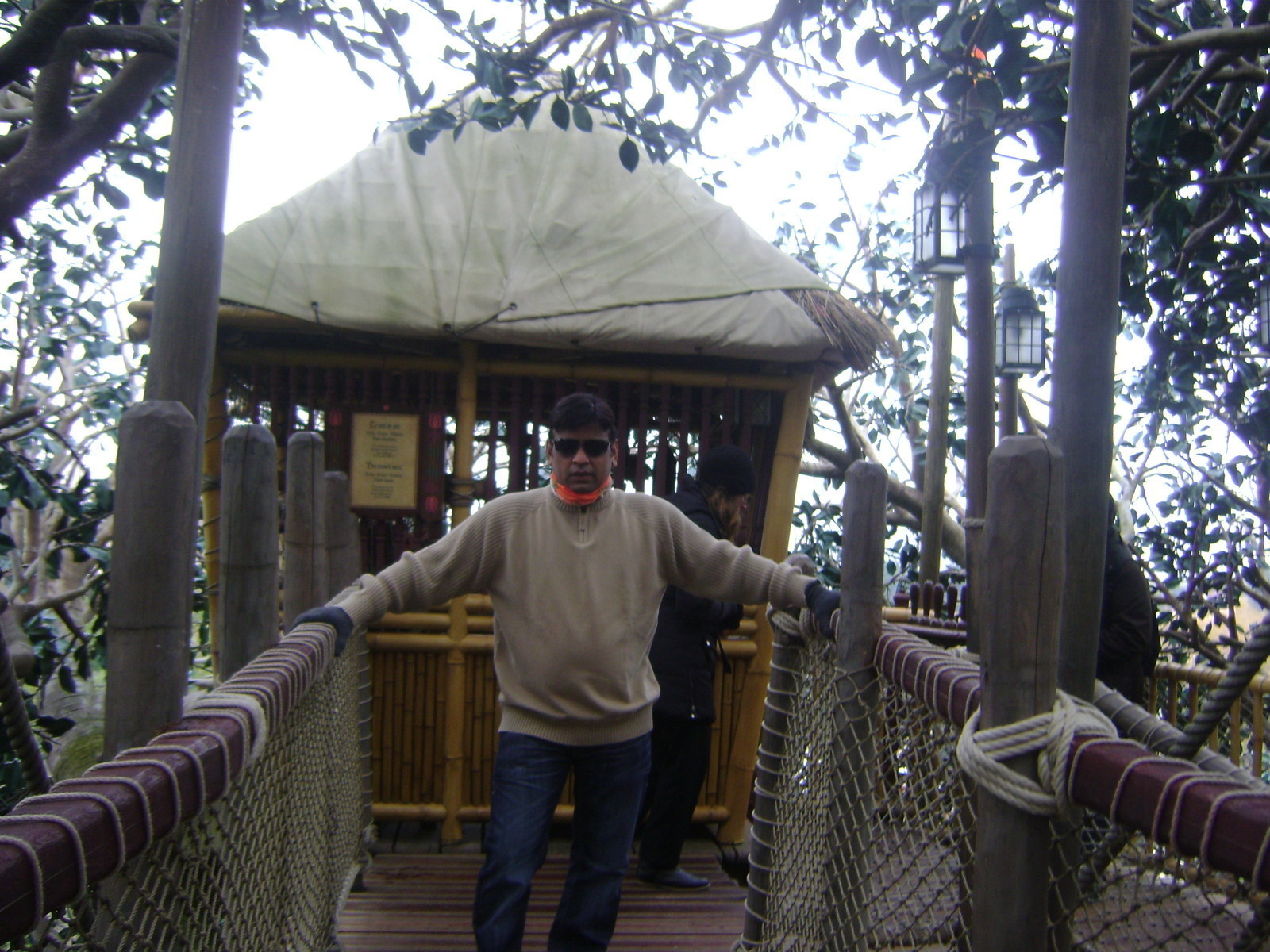 My wife and I went to 'Pattaya', Thailand for a vacation. Pattaya is a city which is very popular among tourists and is one of the exotic beach destinations of the world.
We had a terrific time visiting several museums, amusement parks and gardens. Pattaya offers a lot of adventure sport activities like game-fishing, scuba-diving, parasailing, etc. Being an ardent enthusiast for adventure sports, I was eager to try at least one of them.
One of the most memorable moments happened during my 'off-the-beach Parasailing' that is –'Land based Parasailing' (not aqua parasailing which involves a boat).
In general, the sport requires a bit of skill and agility; and it was my first time. My 'run' off the beach with the parasail went without any untoward incident.  Within moments I was in the air.
Oh My God! The ride and the view from above were incredible. The only sound, I could hear in the skies was the sound of strong winds, whistling past my ears. I was so high up in the air that the hotels appeared like tiny ants. It was a very peaceful, yet an exhilarating experience.
The most difficult part in 'off-the-beach parasailing' is you must use the ropes connected to the parasail (just above your head) to position yourself for landing. At the sound of a parasail employee blowing a whistle, you must pull down one of the ropes with force (that specific rope will be marked with a black tape). This pulling will position you properly for landing.
Then the whistle is blown again, to indicate that you are correctly positioned for landing and should release the rope. If the 'timing' is wrong that is or if you hold the rope down for too long, you might find yourself slamming into any obstacle on land. In my case if I miss the timing, I would slam either onto the wall or onto the volleyball net on the beach.
The winds were high that day and I didn't hear the second whistle blowing. So I did not release the rope. After a moment, I heard a group of parasail employees and my wife yelling something and waving their hands. Then I realized that it was time to release the rope. Immediately, I let go of the rope wondering if I will land properly. I was holding my breath anticipating a collision.
Thank God! I ended up making a perfect landing (by accident I'm sure) and had three of the Thai employees standing on the beach to catch me. All of us laughed in relief.
I would never forget this experience and it has only made me yearn for more adventure sports.
Note: This moment was shared by Mr. Hemant Katari  in Sterling Holidays OMG! Holiday Moments Contest on Facebook. Visit our Facebook fanpage: www.facebook.com/sterlingholidays