An Exciting Trip to West Bengal and Odisha
– Mr. Naman Yadav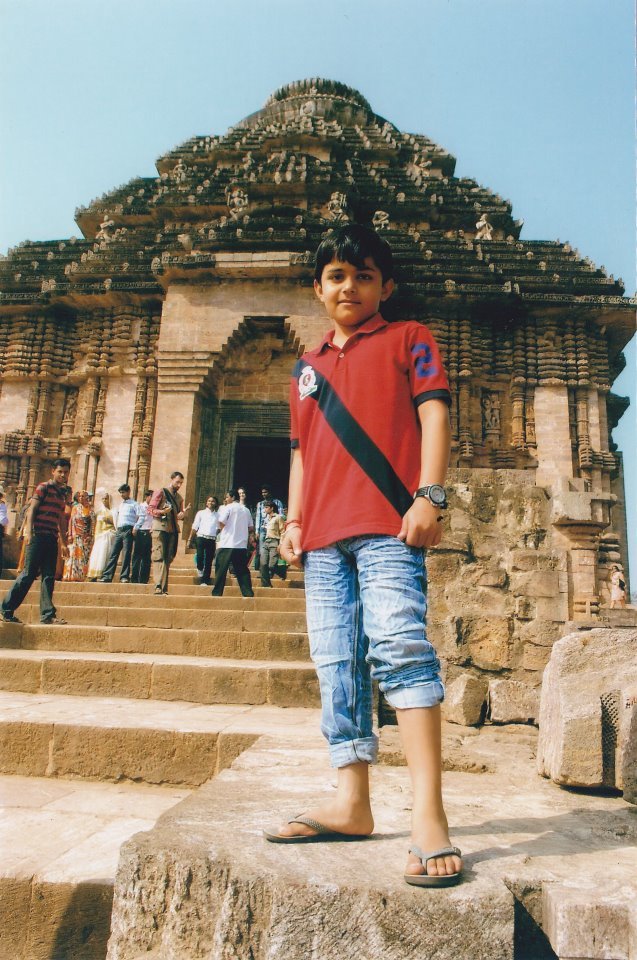 Our family has been planning for a trip to West Bengal and Odisha. Finally the D-day arrived and we left to Kolkata by Howrah Rajdhani Express from Delhi.
We travelled by 2 – Tier AC and had a fantastic time in the train. We reached Kolkata (Capital of west Bengal) in just a single day.
Kolkata was awesome, with so many buildings designed in old architectural style, beautiful bridges, religious monuments like Belur Math shrine, Dakshineswar Kali temple, St.Paul's Cathedral, etc. We started the tour from Victoria palace and visited many places. The entire city mesmerized us with its unique culture and beautiful surroundings. We travelled to the famous "Gangasagar", where mighty 'Ganga' river meets the "Saagar" (Sea) by boat.
Special mention must be made about Bengali cuisine which was excellent.  I can never forget Juicy "Rasagulla".
From Kolkata, we went to Puri, Odisha by a train. Puri is enticing with its rich, serene and beautiful beach with golden sand. Many stalls were around the beach and we did our shopping there. The cuisine of Odisha was delicious.
We visited the Sun temple of Konark, which is a world heritage site. The temple is magnificent and truly expresses the artistic taste of great kings who ruled before centuries. Only problem we encountered in Konark was lack of good food. Otherwise, we enjoyed very much.
After visiting some other places in Odisha, we returned to Delhi by Rajdhani Express from Bhuvaneshwar, Odisha. The whole trip was unforgettable and wonderful.
Note: This moment was shared by  Mr. Naman Yadav  in Sterling Holidays OMG! Holiday Moments Contest on Facebook. Visit our Facebook fanpage: www.facebook.com/sterlingholidays