Being a wildlife enthusiast, activities like visiting a zoo, national wildlife park, dense forests, etc., have always been part of my life. So I was overjoyed, when I was asked to visit the famous 'Ranthambore National Park – Sawai Madhopur' on May 25th, in order to do the census (counting number of animals).
My role was to spend a day; that is 24 hours in the jungle, at a pre-designated point and count the animals which I spot. Then on completion, I was supposed to fill the results in a form given by the forest office.  I was very excited about the trip and finally on the d-day, I was present at the forest office. After formalities, they gave me food packets, water and other essentials and took me to the specific place (kind of a tree house from where you can spot the animals safely), where I was supposed to stay for the next 24 hours.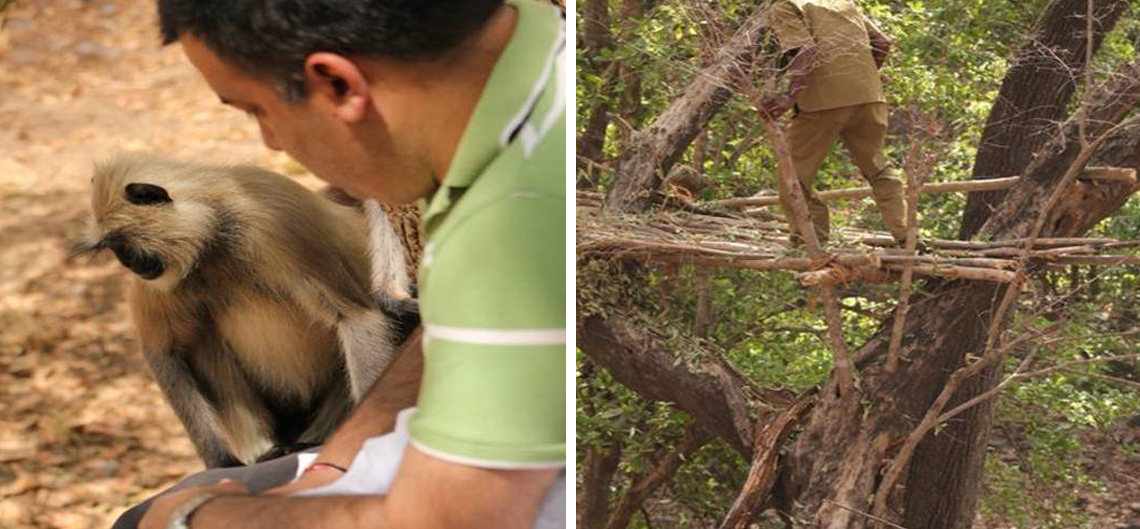 The tree house where I stayed
What an incredible place a jungle is! It has many faces; it can be breathtaking, creepy and mesmerizing. Ranthambore Jungle is exactly like that. The fact that I was at the tree house, with monkeys, birds and insects as company, was extremely thrilling. As the time progressed, I started spotting animals and started the count. Soon, I was hungry and thought of having a nice meal.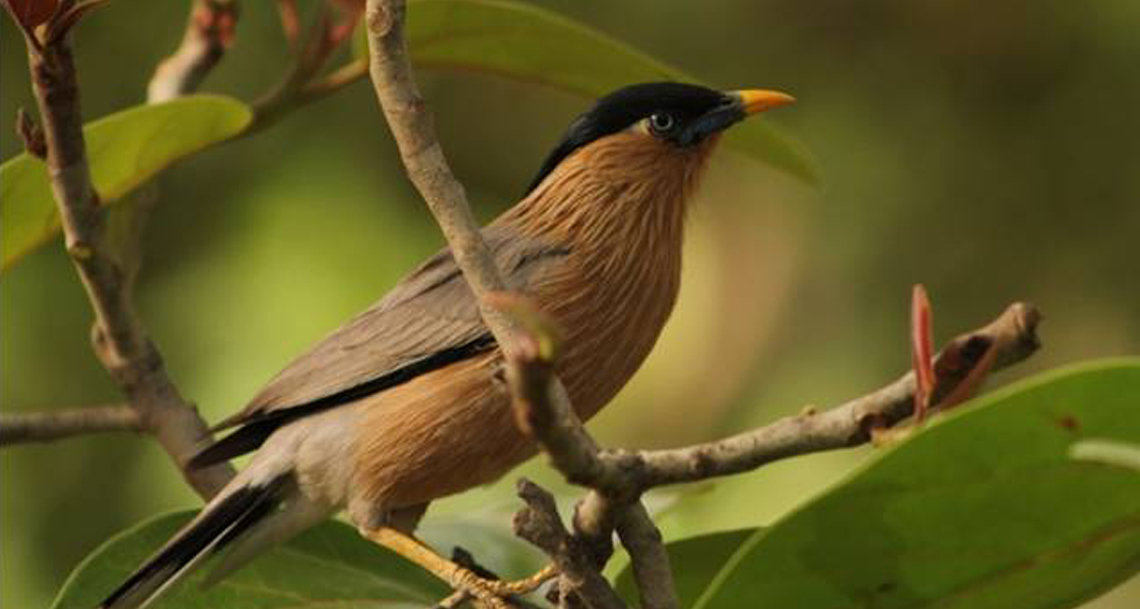 A bird perched high
A langur resting on a branch
How wrong I was! I never realized that the monkeys had a different plan till I opened one of the lunch packs. Before I could take a bite, I was surrounded in a flash by screeching monkeys. I was frozen and to my dismay they were looking at the food packet. Eventually with a sigh, I had to feed my lunch packets to them. They ate to their hearts content and left me in peace. Though I was left with no food, it was a delight to feed them and watch them eat.
As the night approached, I kept on counting but slowly I dozed off. Within minutes I was shaken up from my sleep, due to the eerie sounds of jungle – roaring of tigers and leopards, screaming of hyenas, rustling of reptiles, shrieking of owls and much more. Truly, the jungle comes alive at night. 🙂
Stealth is my name – A tigress on prowl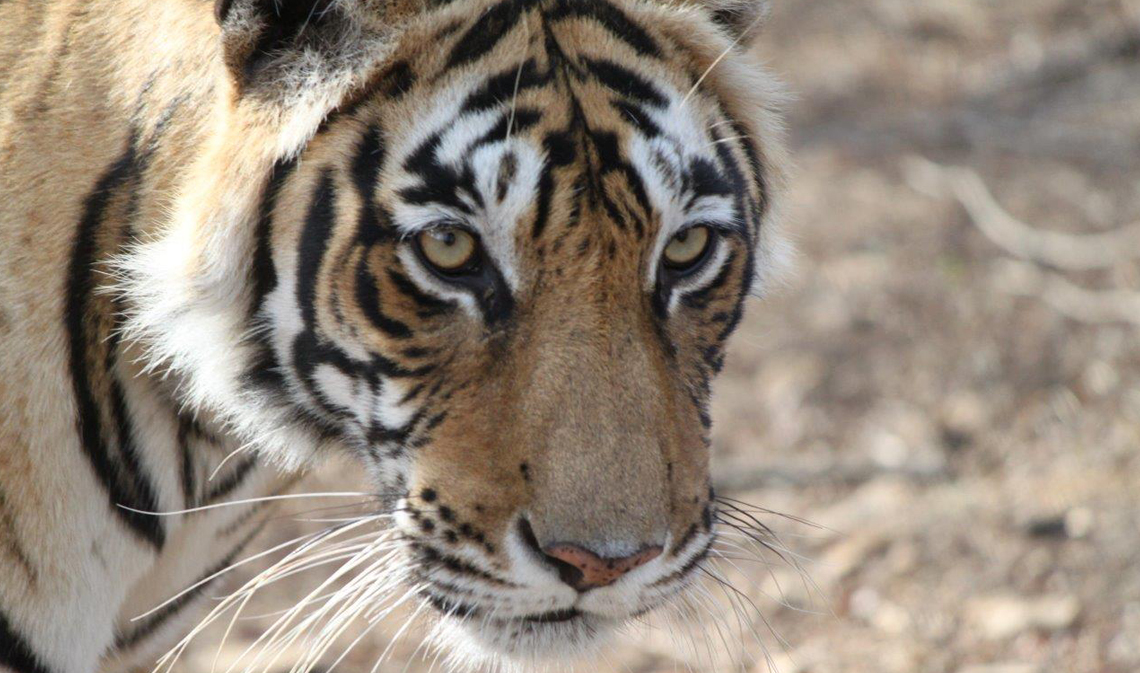 Fearsome Gaze – A tigress looking ahead
In that eerie silence, I could also hear the aircrafts flying over Sawai Madhopur. Actually Madhopur does not have an airport, so the aircrafts must be flying over the place at a height of almost 25 to 30K feet. But the sound was so clear and distinct in the silence of the jungle. As dawn approached, I was exhausted but extremely happy.
Altogether, those 24 hours were JUST out of the world. I enjoyed the experience and I am looking forward to the next census. I have never been so close to nature for a long time and without any gadgets, it was like going back to the Stone Age. As I left the tree house, I remembered the words of Edward O. Wilson "Each species is a masterpiece, a creation assembled with extreme care and genius".
 The views expressed by the author are in his personal capacity.