Our planet – the Earth, is bestowed with so many wonderful living forms. To spot a majestic tiger walking across a trail, a rare hornbill in flight, a beautiful deer hiding behind a tree, huge herds of elephants roaming lazily, a lioness playing with her cubs is a great joy which is incomparable with anything. We share this beautiful planet with a variety of wildlife and survival of each species is as important as the other.
For all the wildlife enthusiasts and eco-travellers, India is a dreamland since our nation has been blessed with distinct wildlife. There are many protected national c where you can spot and savour various animals and birds. Some of the popular ones are discussed here.
Sunderbans, West Bengal
Dense mangrove forest which is a UNESCO World Heritage Site, the Sunderbans is one of its kind in the world. This forest is spread across two countries Bangladesh and India (West Bengal). This magnificent jungle is one of the largest reserves for the Royal Bengal Tiger. You can access this national park by a boat and enjoy spotting several species like jungle cat, crocodiles, snakes, flying fox, wild boar and pangolin.

Gir National Park, Gujarat
Having the distinction of being 'sole home' of the Asiatic Lion, Gir National Park is a dream landscape with excellent flora and fauna. With gushing rivers, rocky hills, dense deciduous forests, grasslands, valleys and ravines, this highly protected area is also known for grey musk shrew, hare, hedgehog, small Indian civet, porcupine, fox and jackal.

Kanha National Park, Madhya Pradesh
Kanha National Park is located in the valleys of Madhya Pradesh. Renowned for the honour of saving swamp deer, this park is spectacular where one can catch a glimpse of tiger, spotted deer, deer and other species. Photographers flock to this park because of the exquisite landscape and views of grazing animals with the backdrop of sunset. This sensational park is the setting for Rudyard Kipling's classic novel, The Jungle Book.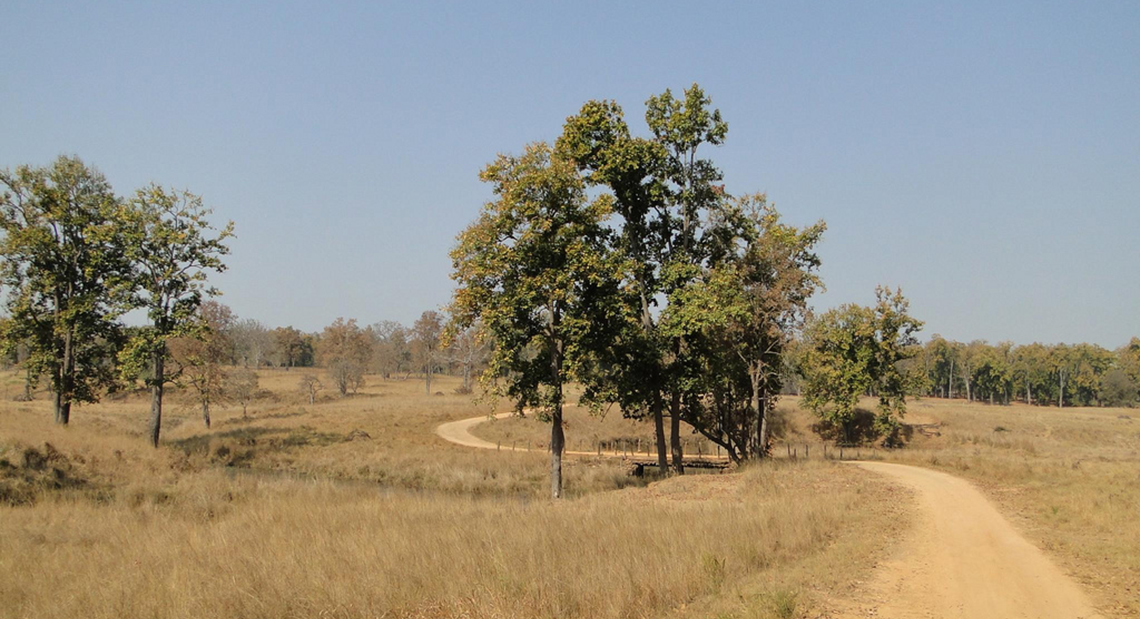 Kaziranga National Park, Assam
Famous for conserving the unique one horned Indian rhinoceros, this park is also a habitat for wild elephant, water buffalo, tiger, hog deer, bear, capped languor and snake. It is a world heritage site and is one of the most popular wildlife tourist destinations. The landscape with several water bodies, lush greenery and thick jungle makes the visit worthwhile.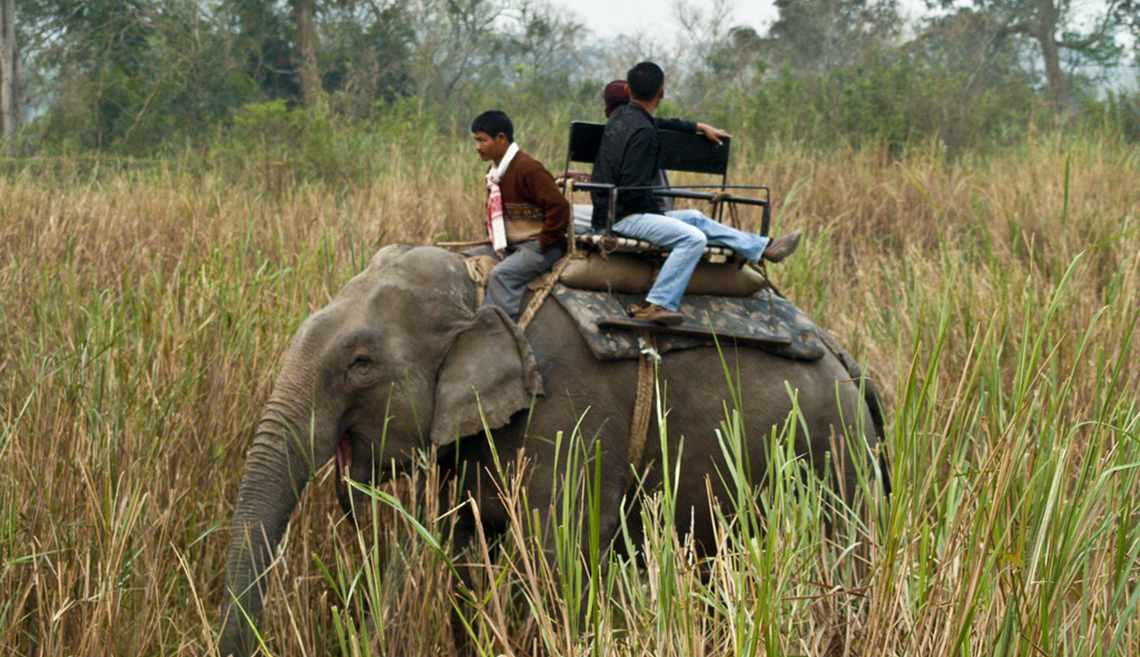 Corbett National Park, Uttaranchal
Corbett National Park is the oldest National Park in Asia. Dedicated to legend Jim Corbett, this park has several animals like tiger, elephant, deer, wild boar, king cobra, Indian pangolin nilgai, common musk shrew, and the flying fox. Around 600 varieties of animals are found here along with rare flora. Corbett gives you umpteen chances of close encounters with the wildlife and is said to be India's most beautiful wildlife sanctuary.

Periyar Wildlife Sanctuary, Kerala  
Serene and tranquil, nestled at the foothills of the Western Ghats in Kerala, Periyar Wildlife Sanctuary spreads across around an area of around 750 sq. km., and is home to elephants, tigers, nilgiri tahrs and nilgiri langurs. Apart from this several endangered birds along with the elusive Malabar hornbill bird are also found here. This park is known for its picturesque beauty and enchanting views. It just works its magic on you.
Bandhavgarh National Park, Madhya Pradesh
Located near Jabalpur, Bandhavgarh National Park is one of the most visited national parks in India. The main attraction here is this park is supposed to have the highest number of tigers than any other wildlife sanctuary in India. With high cliffs, tough terrain and extremely dense valleys it is a bit difficult to reach this park, but yet lots of enthusiasts flock to have a glimpse of tiger, nilgai, chinkara, fox and wild boar.

Ranthambore National Park, Rajasthan
Located in the Sawai Madhopur district of Rajasthan, Ranthambore is another major attraction of India. As every place of Rajasthan, this park is also captivating. There is a magnificent fort belonging to the 10th century inside this park. A diverse range of flora and fauna this park is mostly of deciduous forest so that spotting tiger, sambar, sloth bear, hyena, leopard and panther is relatively easy. Many times in safaris, one can catch glimpses of tiger cubs.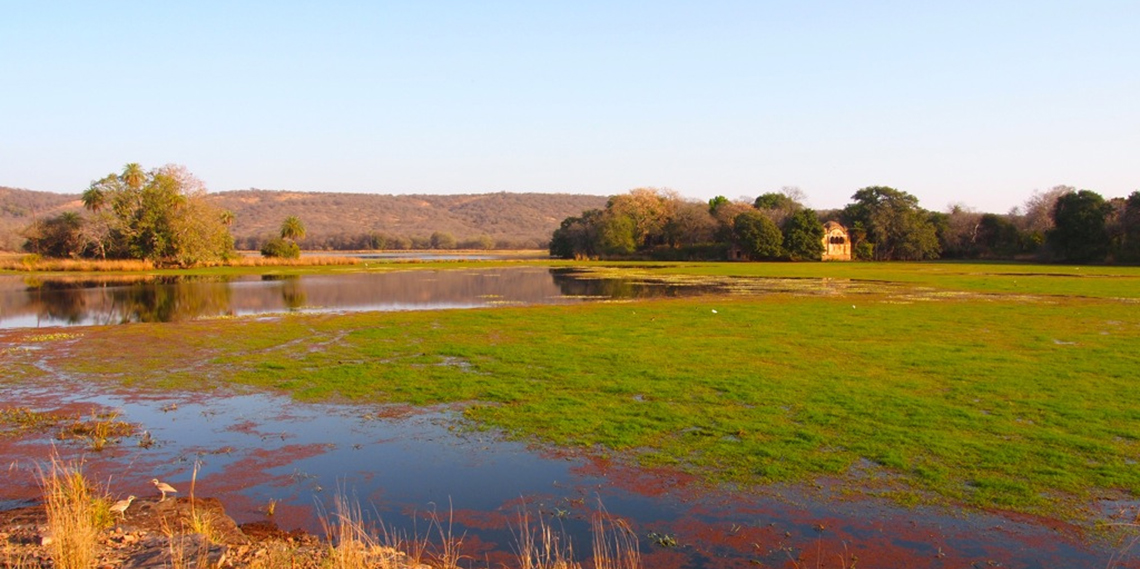 A visit to any of the above exquisite lands is a boon to everyone. A holiday spent in a national park in the company of wildlife is something unique and reveals the secret of life. Hence plan and visit these places and spend quality time in the company of Mother Nature.