A Warm, Luscious and Novel Dessert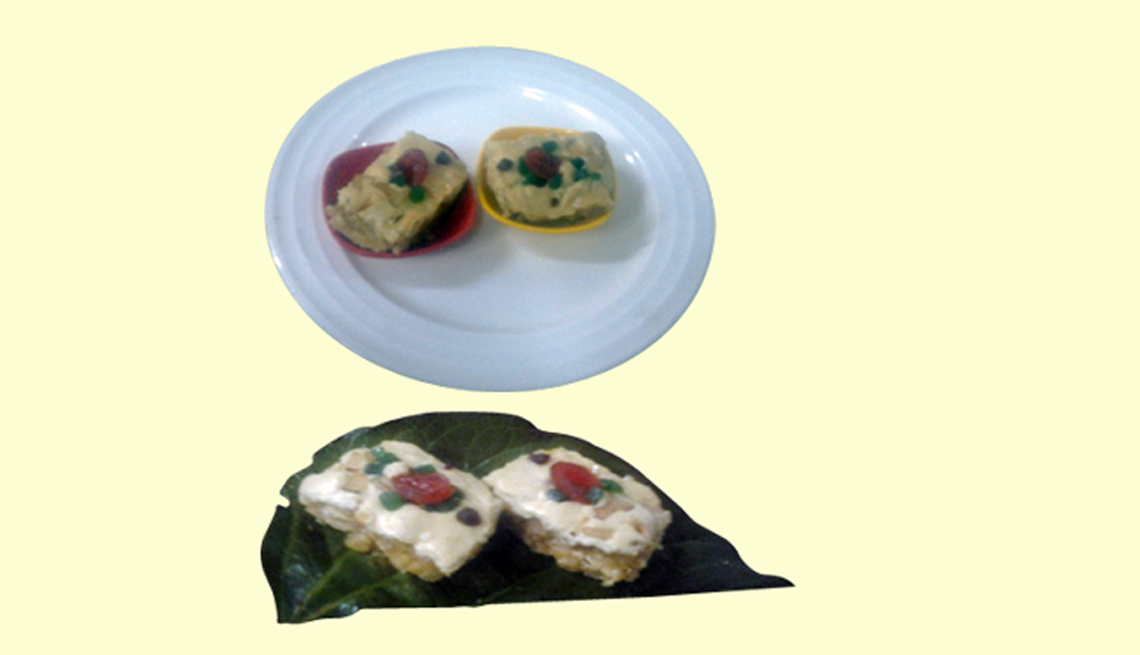 Desserts are the perfect treat after a wonderful meal. Baked Boondi with Rabadi is a heavenly and innovative dessert that satisfies everyone's sweet tooth. It is an ideal dessert for New Year brunch and will get accolades from everyone.
Recipe:
| | |
| --- | --- |
| Ingredients | Quantity |
| Gram Flour | 100 gm |
| Jaggery | 70 gm |
| Milk | 200 ml |
| Cardamom Powder | 2 gm |
| Chopped Nuts | 5 gm |
Method
Make jaggery chasni (syrup) by boiling jaggery clumps and water in a deep pan, over on medium flame. Boil till the liquid reduces to ¼th of the original volume.
Prepare gram flour batter and make boondi (small round balls). Use refined oil to fry the boondi.
Add boondi to chasni (jaggery syrup). Let the boondi soak in the syrup for five minutes.
Take soaked boondi out of the syrup, into a bowl and sprinkle cardamom powder on top.
To prepare rabadi (thick sweetened milk), boil milk in a thick bottomed vessel. Let it reduce to one-fourth. Add jaggery and allow it to boil for another 2-3 minutes.
Place boondi in a baking pot, top with rabadi. Bake them in oven at 1800 C.
Garnish with chopped nuts and serve hot/warm.
Nutrient Value
Amount Per Serving

Serving – 1

Calories
762.4
Total Fat
7.8 g
Saturated Fat
0.4 g
Polyunsaturated Fat
0.0 g
Monounsaturated Fat
0.1 g
Cholesterol
6.2 mg
Sodium
226.7 mg
Potassium
539.7 mg
Total Carbohydrate
139.0 g
Dietary Fiber
11.3 g
Sugars
82.0 g
Protein
32.3 g