India is a culturally rich country, which is considered a land of incredible monuments and heritage sites. When we think of some of these monuments, the first one that comes to our mind is the breathtaking Taj Mahal in Agra. Apart from the Taj, there are the other monuments like Akbar's Tomb, Chini ka Rauza, Mehtab Baug, etc. Once you are done seeing these, you can go shopping in the famous bazaars – and before you know it, your tummy is rumbling and you are hungry!
Well, you are in luck! Because there are some fantastic eating options in Agra, and they come in all categories.
The Taj Ganj area
In the Taj Ganj area, you can experience the joys of rooftop cafes where you can sip some tea or something stronger while enjoying a view of the Taj and the bohemian feel of the backpacker area of Taj Ganj. You can have an early breakfast at the brightly painted 'Joney's cafe' or a veg meal at 'Shankaras veg restaurant'.
If you are looking at something classier, the 'Bon barbeque' restaurant in Taj Ganj is a great place to visit. They serve an amazing buffet of veg and non-veg dishes. Head over to Peshawari restaurant in the ITC Mughal if you are in the mood for a five-star meal. The food is amazing and the ambience is out of the world.
Fatehabad Road
The most interesting restaurant you can go to is 'Cafe Sheroes' in Fatehabad Road, which is run by acid attack survivors. Apart from food, they also sell paintings and knickknacks and the funds are used to help the women and improve their financial stability. The most interesting point about this cafe is that there are no prices listed on the menu – you can give as much as you want – whatever you think the food and experience are worth.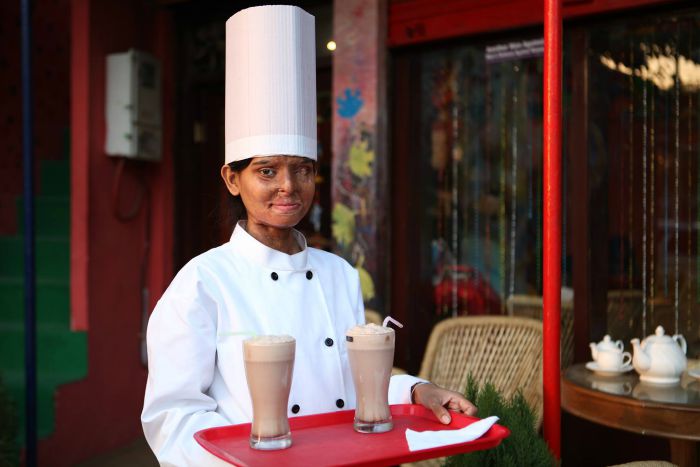 If you are pining for vegetarian food and particularly for South Indian food, then head over to Hotel Dasaprakash in Fatehabad Road, where you can gorge on dosas, idlis and uthappams.
Street food scenes in Agra
Apart from restaurants, you can also check out the street food scene. 'Dalmoth' is a famous product of Agra and you can enjoy this spicy mixture at any good halwai in the bazaars. 'Petha' is a sweet made from pumpkins and is a must try dish. In the crisp cold winters, you can try the hot milk and jalebis available in the sweet shops. Brijwasi is a well-regarded sweet shop in Sadar Bazaar, where you can taste and buy mithai and spicy snacks.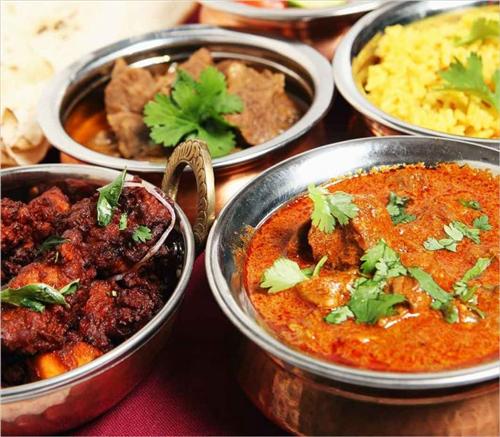 The best thing to do would be to mix and match all of these – have a hearty breakfast in the backpacker area, a light veg lunch, street food evening snacks and then a celebratory dinner at a fancy 5-star. If you are in the mood to relax and take it easy, head to stay with us at Regal Vista and try "Zaica", the multi-cuisine restaurant, which presents you with delectable cuisine choices.