There is no doubt that India is a land of incredible adventures. The hills and mountains are places that are indeed Nature's gifts to Man. A getaway in the hills is something everyone looks forward to for relaxation and rejuvenation. But the hills offer much more than mere relaxation. There are many exciting adventures and sports activities that render themselves naturally to the contours of the hills. Here are a few of the best sports and adventure activities to indulge in when you are in the hills.
Mountain Biking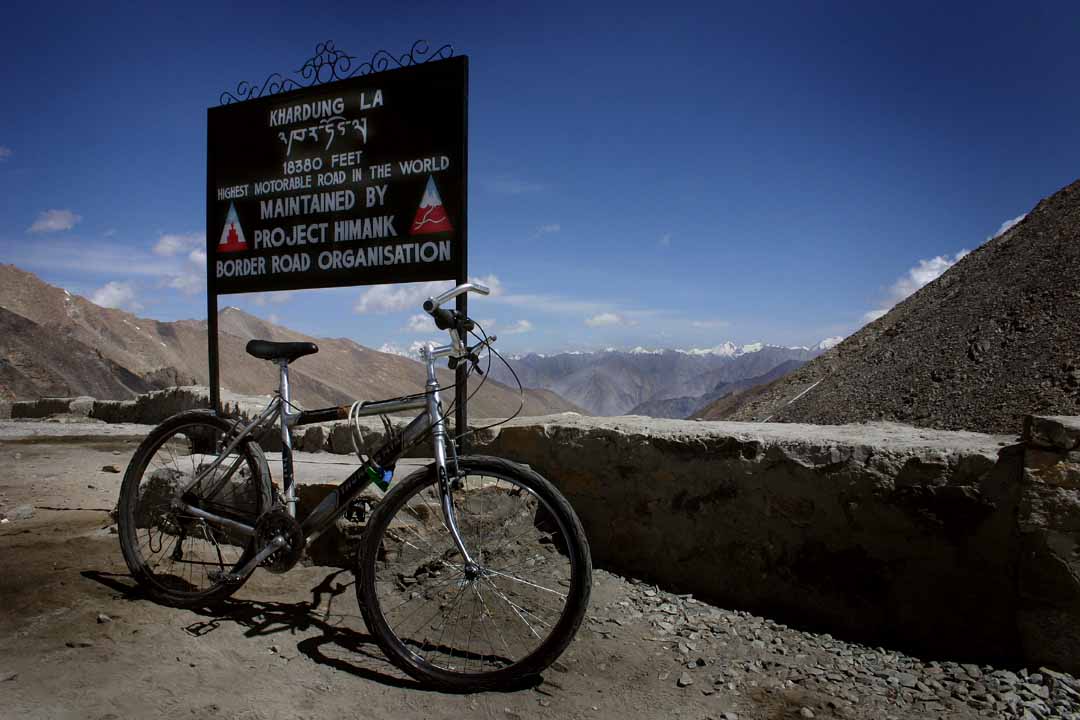 Who does not remember their first ever bicycle ride, two hands firmly clutching the handlebars, the legs pedalling away, the bicycle itself swaying from side to side and finally zooming away with the wind in your face? Mountain Biking is a sport which has developed from the same exhilarating experience taken to much more advanced and even extreme levels. Mountain Biking is heading with your bike over rough terrain where there are no roads, there may or may not be a trail. Mountain Biking, of course, is not a casual sport, it requires immense powers of endurance, great balance and biking skills as well as core strength. The levels, of course, vary from easy trails to ones for the advanced. Whatever the level, one thing is sure and that is loads of excitement coupled with spectacular views. Mumbai to Dabhosa waterfalls is every biker's glory and a must-try!
India with its vast hilly and mountainous regions and the presence of the mighty Himalayan ranges offers some exciting spots for Mountain Biking. The snow-covered mountains around Manali, the spectacular passes around Ladakh, the breath-taking hilly regions of Sikkim and West Bengal are some of the most popular sports for indulging in Mountain Biking.
Paragliding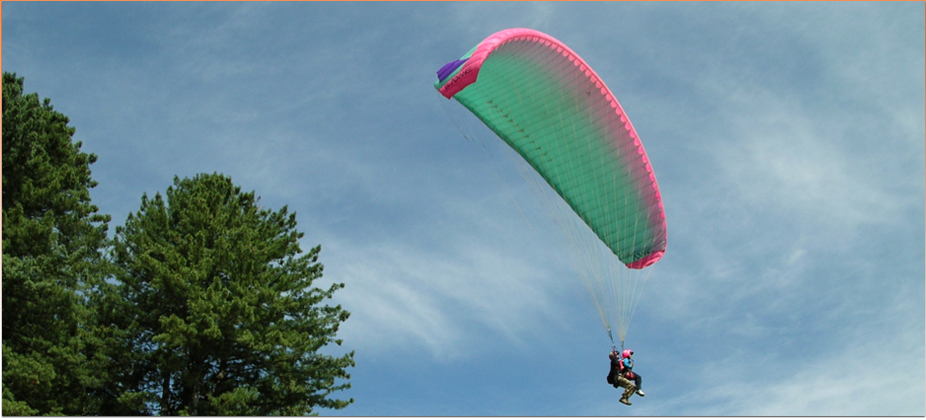 Have we all not wondered at some time or the other how it would be if we were to fly like a bird? No wonder there are 7 spots in India where you can try paragliding. Flying has been a dream that Man has pursued over the years, from the Wright Brothers to Leonardo Da Vinci and other lesser mortals flying has always fascinated the human race. Paragliding is one sport that gives one an experience that is very close to flying like a bird. Paragliding as we know it today can be traced all the way to 1952. However, it was in 1978 that three friends in France experimented with a parachute running from the slopes of Pointe du Pertuiset, Mieussy, in France and flew some 1000 metres. Today Paragliding has come a long way with modern equipment that ensures not only safety but also the comfort of the pilot. Paragliders are lightweight glider aircraft that are launched by the feet, that is by means of running against or away from the wind usually on a hilly slope. Usually, the flights are of short distance and short time duration, however professional and skilled pilots cover hundreds of kilometres on flights lasting many hours.
The hills and mountains of India make an excellent arena for Paragliding both for recreation and competitive sports. Some of the hotspots for Paragliding in India are Bir Billing in Himachal Pradesh which also has the distinction of hosting the first ever World Cup for Paragliding. In fact, Himachal Pradesh is a state that buzzes with Paragliding activity with more than 10 Paragliding spots. The Solang Valley in Manali is another popular destination for Paragliding and so also is the hill station of Mussoorie. In recent years Kamshet in Maharashtra has been emerging as a Paragliding hotspot. Other Paragliding spots in India include Nandi Hills near Bangalore in Karnataka, Yelagiri in Tamil Nadu, Panchgani in Maharashtra among others.
Rock Climbing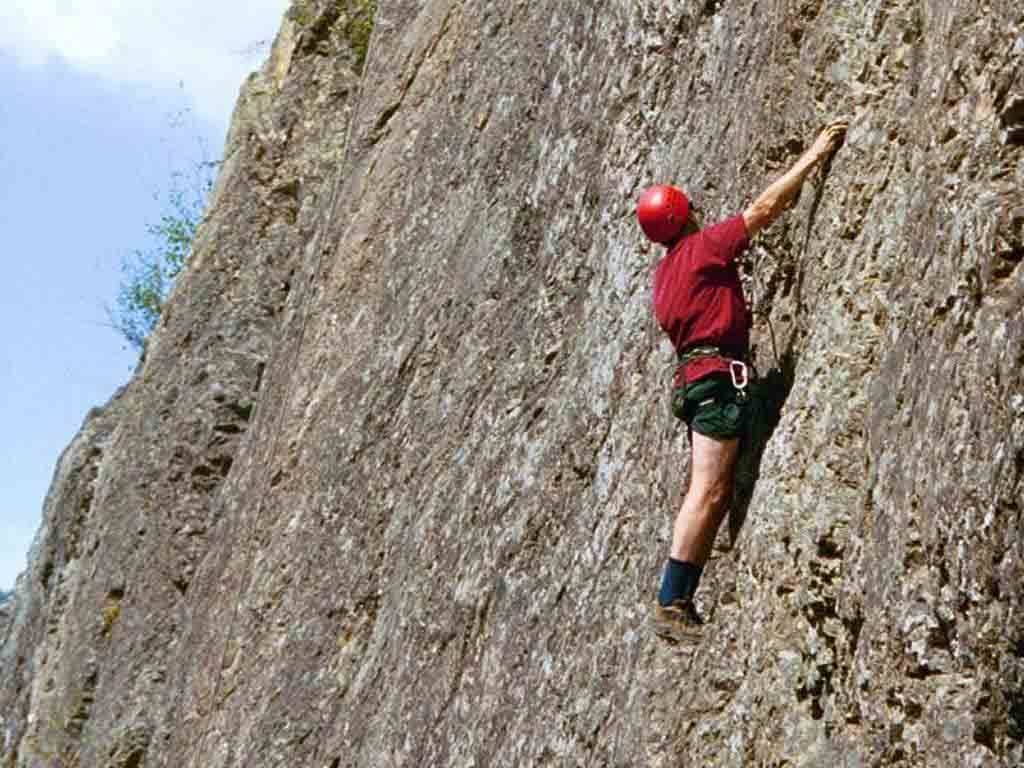 Challenges have always spurred and excited humans. One challenge that has always fascinated Man has been the challenge thrown by the silent hills, mountains, and rocks. One of the forms that this challenge has taken on is the adventure sport of Rock Climbing which is very popular in India. Rock Climbing demands and tests the climber's endurance levels both physically and mentally. It also tests their balancing and climbing skills as well as their footwork.
In India Rock Climbing can be done in various hills and mountains across the country. Himachal Pradesh with the presence of numerous mountains offers many options for Rock Climbers and these include Parvati Valley and Miyar Valley among others. Karnataka has places like Ramnagara and Madhugiri which are known for their Rock Climbing activities.
The lure of adventure combined with the spectacular beauty of the mountains makes their call irresistible. Are you heading out to the hills and mountains of India to indulge in your favourite sport? Whatever the sport and whichever Hill you are heading to, chances are that there is a Sterling Resort waiting to welcome you.