Biking is not just a means of transport for getting from place A to B. It is a hobby, a passion and the thrill of riding a bike is something that only is experienced and not explained in words. If you too own a mean machine, you know what we mean! Bikers are invariably part of a club and travel to beautiful locales, riding their machines through roads surrounded by lush greens or white expanses to scenic destinations. One such road trip from Mumbai on the bucket list of all Indian bikers is Mumbai to Dabhosa waterfalls.
The route from Mumbai to Dabhosa
Highways usually offer just speed to bikers but this 165-kilometre long highway towards Jawhar from Mumbai is peppered with the wonders of nature on both sides and makes biking a pleasurable and refreshing experience, away from the humdrum of Mumbai's fast-paced life. As you take off towards Jawhar off NH8, you come across Kawdas Reservoir. You can opt to take a detour further ahead towards Dhamani Dam or ride straight towards Jawhar. Enroute, you will find ample spots to park your bike on the side of the road and take in all the beauty around you or click envy-worthy pictures if you are a photography enthusiast. You may take a break at Jawhar, the tiny town that houses many old buildings and is famous for Warli art. Jawhar is also one of the few remaining tribal kingdoms in Maharashtra. You can even treat yourself to tea and authentic Maharashtrian snacks like vada pav. Another 19 kilometres on the road will get you to your destination- Dabhosa waterfalls. Camping at this destination will be a memorable one.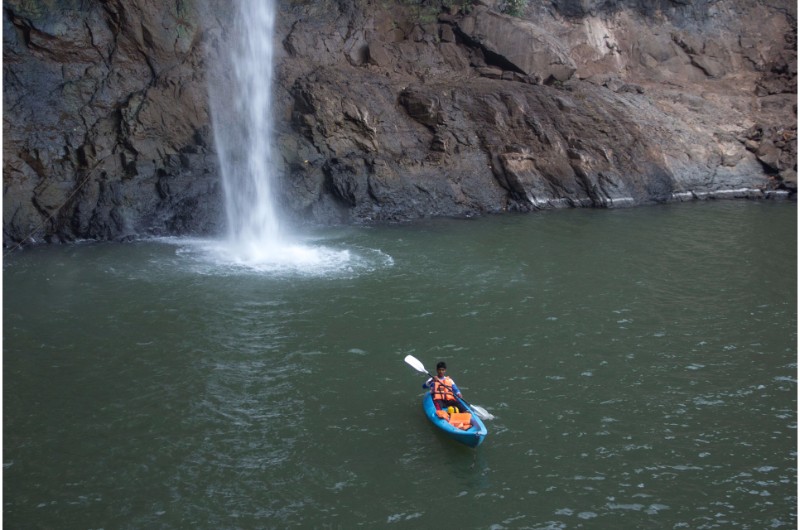 The destination
Dabhosa Waterfalls is situated in the village of Dabhosa in Jawhar, Maharashtra and is one of the highest waterfalls in the state cascading 300 feet down into the river Lendi. The white falls that descend into a crater-shaped bowl, offers breathtakingly beautiful views, especially during the monsoons. However, the best time to undertake this road trip is from September to June as incessant rains during the monsoon season flood the roads and make biking difficult. A treacherous trek leads to the base of the waterfall and should be undertaken very carefully as it is lined with slippery moss which, makes climbing back a Herculean task.
The entire area surrounding the waterfall is densely forested and offers the right environs to recoup and unwind. The breath of clean fresh air and the lack of noise and pollution make it an urban resident's dream holiday.
Other nearby attractions
There are some other attractions worth visiting in the nearby areas.
Jai Vilas Palace
Also known as Raj Bari, this palace was once the residential place of the royals of Munke family. The palace is situated on a hillock and served as a vantage point to keep an eye on enemies and intruders. A visit to the palace provides an insight into the lifestyle and culture of its erstwhile inhabitants. The royal architecture has led to its use as a location for movie shootings.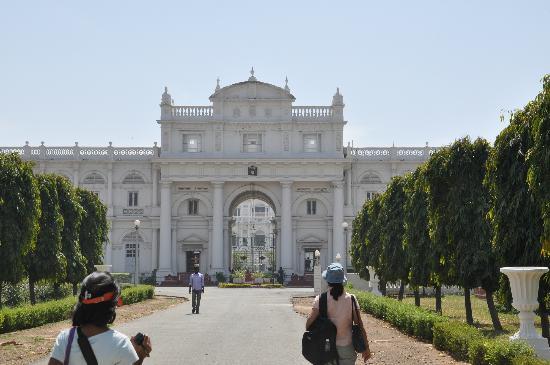 Hanuman point
Hanuman point is close to Jai Vilas Palace, the hanuman point was the resting point of Lord Hanuman while he was on his way to meet Lord Rama's brother, Bharath, getting its name Hanuman point. The point also provides a panoramic view of the scenic beauty around, giving yet another great spot to capture in your lens.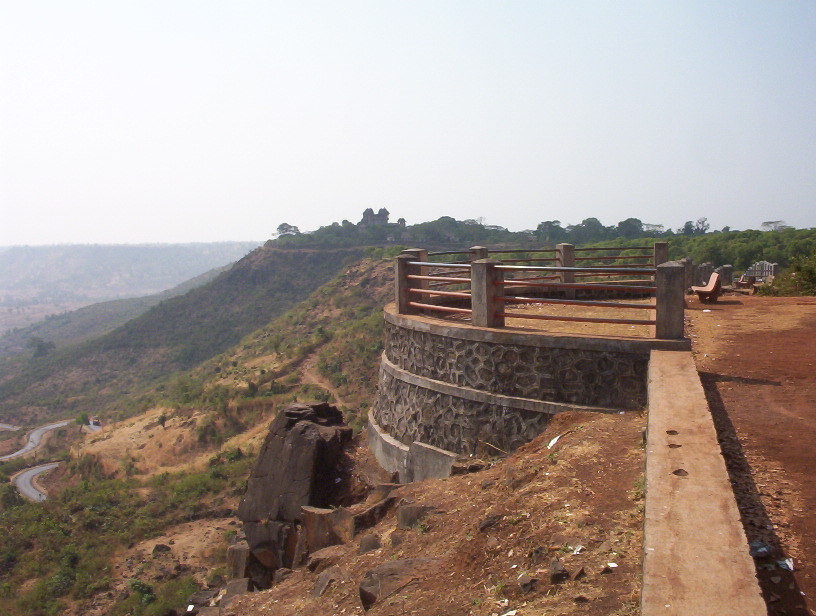 Bhopatgrah Fort
A Maratha fort built by Shivaji during his reign is also situated nearby. The fort constructed out of rocks is believed to be the place where Chhatrapati Shivaji held his official and personal meetings. The place is also said to have been visited by Lord Rama and his family, making it a spot frequented by Lord Rama's devotees.
Travel tips
When you plan to undertake this trip, do remember the following:
Wear all protective gear while biking- full face helmet, biking jacket, kneecaps.
Wear trekking shoes to walk near the waterfall.
Do remember to carry a bottle of water and medicines if you need any.
Definitely, keep a torch with you.
Get your bike checked before the trip and carry all documents related to the bike with you.
Although the distance is 165 kilometres from Mumbai and can be covered as a day trip, it is advisable to stay the night to be able to explore the nearby attractions. Dabhosa Waterfall Resort is just the right place, whether you want to indulge in adventure activities or simply unwind. Relax, rejuvenate and be ready for the ride back!