Trekking is an activity that almost assumes a divine meaning as you lose yourself in the great outdoors. You feel one with Nature as you walk among spectacular landscapes that are a silent testimony to the wizardry of the Maker. Trekking is also an inwards journey for many as they get away from their mundane routine to escape into the solace of Nature. When it comes to trekking, India with its changing landscapes is literally a dream come true, a paradise that enthrals the trekker with its unique magic. Trekking options in India range from flower bedecked mountain paths to barren and arid desert wastelands. Lush green hills and valleys to dense forests await the footfalls of trekkers. If you have trekking in your mind and soul, here is a small list of some of the best places to trek in India.
Spiti Valley Trek
A trek that will lift you from the mundane and monotonous and take you on a journey that borders on the sublime awaits you in the Spiti Valley. After an arduous trek across treacherous mountain paths, the Spiti Valley materializes before you like a long forgotten land, a utopia of your dreams. Situated at a height of about 4,000 metres, the valley with its surreal landscapes that include snow-capped mountains, valleys and ravines looks spectacular and out of the world. Quaint villages with ancient monasteries seem to have been lost in a time warp. As you trek to the valley, you are sure to lose all sense of time and place as you experience a trance of nirvanic proportions.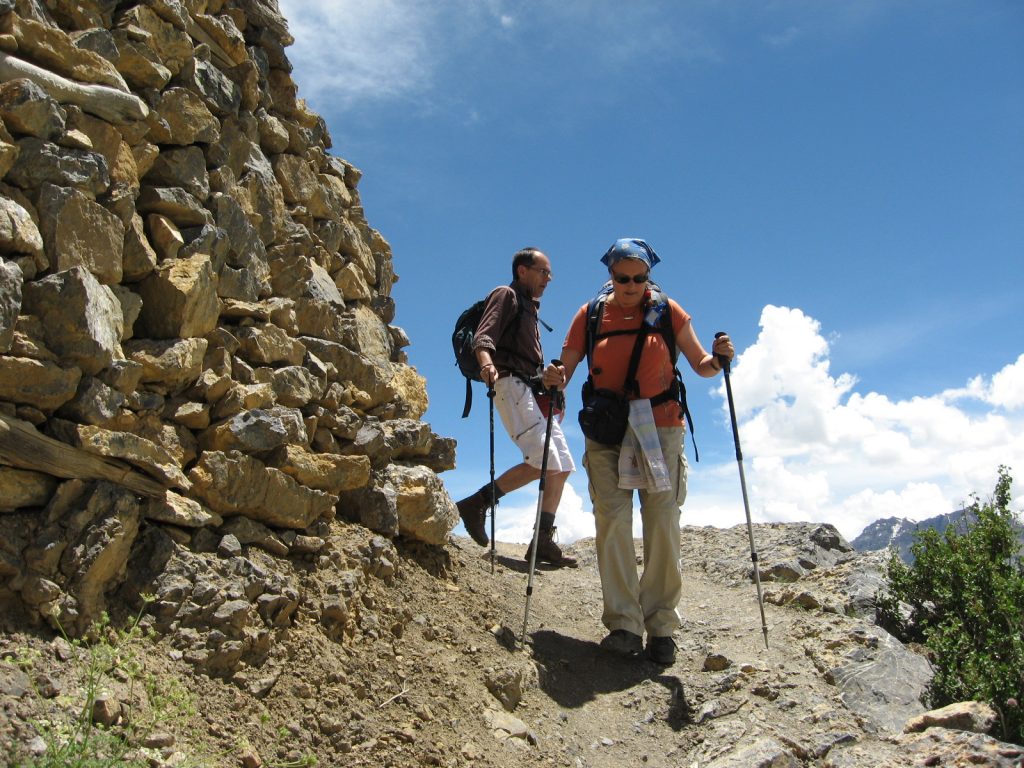 The Valley of Flowers Trek
The best season to trek here is between June and September. The trek is approximately about 35 Kilometres and can be started from Kaza and culminated in Dhankar. Manali which is at a distance of about 200 Kilometres from Kaza can be the base for your trekking expedition. After a rejuvenating stay at White Mist, Manali, you can embark on a voyage that will take you through some of the most spectacular mountain passes of the World into a land that is a trekker's paradise.
Triund Trek
If you are in Dharamshala, then you cannot ignore the lure of the Triund trek. This trek is relatively easy and can be taken on by almost any age group. The trek can be done almost throughout the year except the winter months of January and February. After a good stay at The Sanctuary, Dharamshala, one can yield to the pleasures of this tranquil trek that will take you through lush forests full of Deodars, Oaks and Rhodenderons to a land that leaps at you straight out of a painting. White fluffy clouds traipse along at an arm's length as your eyes are pulled by the sight of snow bedecked mountains in the distance. Green meadows stretch like a carpet beneath your feet as your heart skips a beat and you feel your spirits soar like an eagle.

A region in Uttrakhand, the place is covered with a white blanket during the winter. As winter recedes the white blanket slowly slips away to unveil a beautiful land cloaked in such myriad colours, a land of beauty beyond the realms of imagination. The 38 Kilometre trek from Auli leads one into this land of heavenly beauty adorned by blooming flower of every colour and shape imaginable. As butterflies hop from flower to flower, your eyes will dart from one panorama to another, totally awed by the sight before them. One can plan to spend some time in Mussorie, near Dehra Dun, at our resort, Dancing Leaves, and then proceed to Auli by road to embark on a trek that will take you to a colourful and picturesque heaven on earth.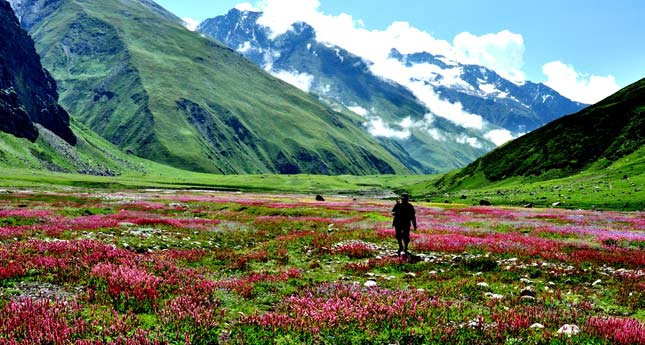 Dudhsagar Trek
Goa is renowned for its enchanting beaches, but when in Goa do not give up the chance of doing the Dudhsagar trek. The 14 Kilometres trek will take you through the lush Mahavir Wildlife Sanctuary which is rich in biodiversity and bring you to a spectacular waterfall that will thrill you to the core. After setting base in Goa Villagio you feel like taking a break from overpowering magic of Goa, then head out to Castle Rock which is at a distance of about 58 Kilometres and lose yourself in a trek that will exhilarate you to the core.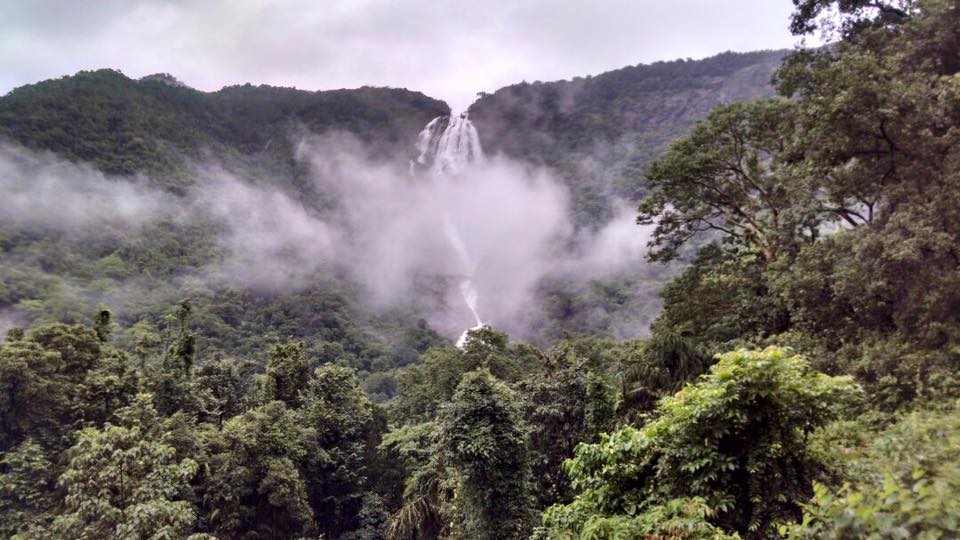 These treks are just a small microcosm of the multiple and varied trekking opportunities that India has to offer. Trekking in the lovely lands of our country is an experience that touches, excites and transforms. Sterling resorts are never far away from the varied trekking trails of the country and offer you a haven of refuge before you embark on your trekking adventures.