When you think about beaches in India, Goa is what comes to mind instantly. With more than 50 major beaches, Goa draws tourists like a magnet in the millions every year. People flock the beaches of Goa from all corners of the world to partake off a slice of paradise. Goan beaches are rich in variety; there are beaches where one can indulge in water sports, and there are beaches where one can simply walk along the sand while looking at the waves. Whether you want to swim, sunbathe, scuba dive or parasail, Goa is a haven. You are spoilt for choice when it comes to the beaches of Goa, so here is a list of some of the best beaches of Goa you must visit.
Mandrem Beach
If you are looking for a change from loud music and the shrieks of beach revellers, then head towards Mandrem Beach in North Goa. This is a relatively secluded beach where you can frolic in the sea, sans the maddening crowds. The beach is clean with clear waters and white sands. Not many shacks or food options here, but that adds to the beauty of the place. Mandrem beach is a highly recommended place for couples who want some quiet time for memorable moments amidst the serene waters of the sea.
Cavelossim Beach
Many 5 star hotels and resorts are found in the vicinity of Cavelossim beach, making it a top tourist destination. This beach is one of the most beautiful and pristine beaches in Goa as it offers some spectacular views. It is much less crowded than other beaches and offers the opportunity of having a relaxed time on the beach, lost in your thoughts. The beach stands out with its contrasting white sands and black rocks with paddy fields as a backdrop. One can spend hours here just relaxing on the sands or swimming in the serene waters of the sea.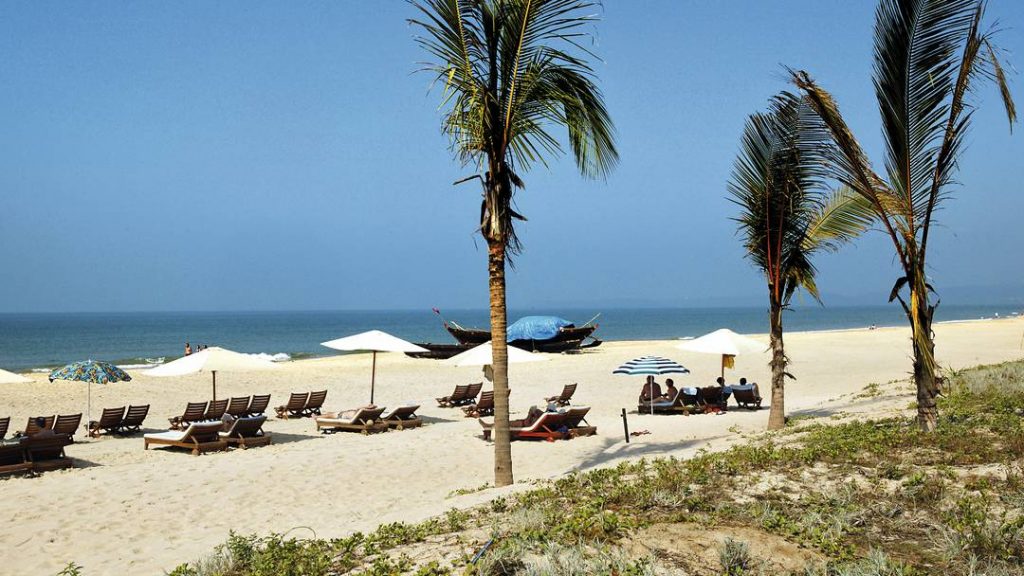 Colva Beach
This is the longest beach in Goa with a breathtaking 25 kilometres of picturesque sands and sea. Excellent powder white sands stretch as far as the eyes can see as the coconut palms sway in the exotic sea breeze. Colva Beach, situated in South Goa, is an enchanting beach. Visit this god-sent masterpiece for a romantic walk at sunset, along its magical shores, for an experience of a lifetime.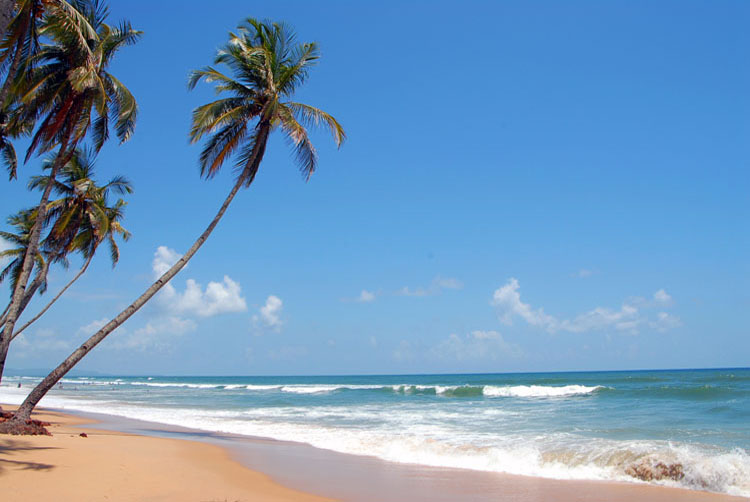 Agonda Beach
Agonda beach can probably be called the cleanest beach of Goa. The sea and sand synchronise together here in a scintillating symphony of nature. Situated in South Goa, this magnificent beach is an oasis of peace, especially in the early mornings. You can expect to see some sea creatures like starfish and hermit crabs on the edge of the sea as you walk along this peaceful beach. Do head out to Agonda beach for an early morning swim. It is bound to be a rejuvenating experience for the body, mind and soul.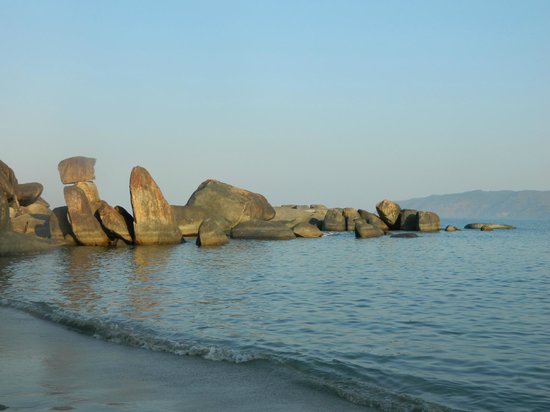 Baga Beach
This is one of the most famous beaches in Goa and is bound to be full of people out to have some fun. The beach is full of shacks, offering varied food options, to bring out the foodie in you. If you are looking for a great fun time with family or friends, Baga Beach is where you need to be. There are a lot of water sports activities including Parasailing, Water Scooters, and Jet Ski. Baga beach is one of the most happening beaches in Goa making it a hot cake for tourists from around the globe.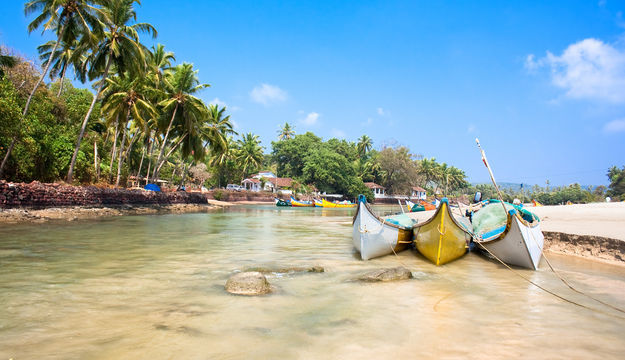 Dona Paula
This is the beach where sections of the Bollywood classic, "Ek Duje Ke Liye" were shot. The beach is rocky, and the sea gives out a golden glow in the mornings. The sunrises here are spectacular and weave into your memory during the early hours of the morning. The beach has a romantic and intriguing aura because of the legend of Dona Paula. According to the locals, Dona Paula was a philanthropist who was very helpful to the villagers. In her honour, the villagers named their village after her, when she died in 1682.  Even today, the villagers claim that she is seen emerging from the waves in the moonlight, wearing only a pearl necklace. The Dona Paula beach is known for its panoramic views of Goa and is an iconic place to visit.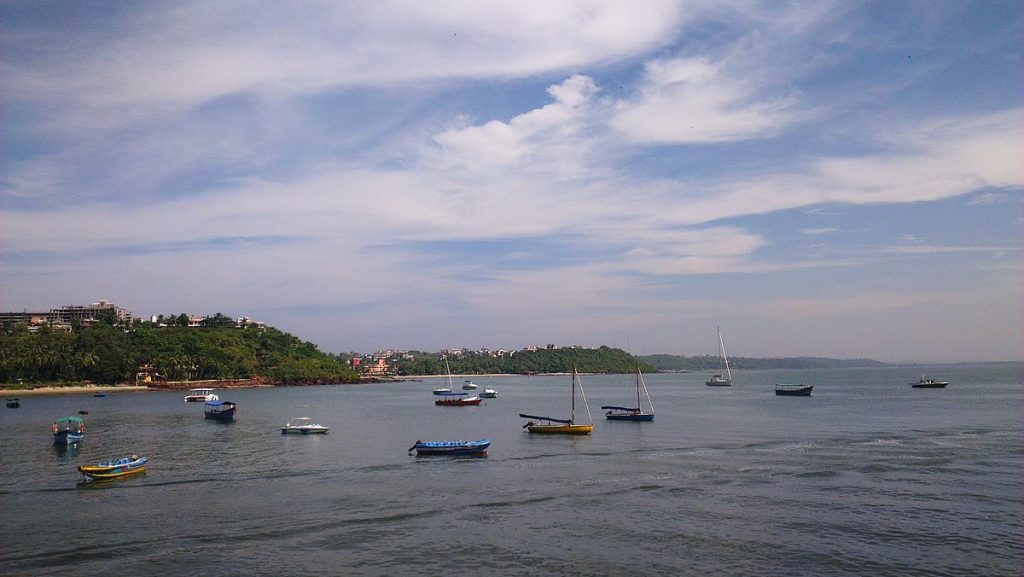 Varca Beach
If you are a person who finds bliss in solitude, then Varca beach is a must-visit for you. It is the physical embodiment of  serenity and tranquility which will transport you to another zone of peace and silence. The silver sand and gushing waters are a breathtaking sight to watch. The vibrant rows of colourful wooden fisherman boats are the trademark of this beach. On a quiet day, you can even spot a few exotic dolphins as you indulge in the mouth-watering Goan cuisine, offered by the chain of beach shacks along the glistening coastline.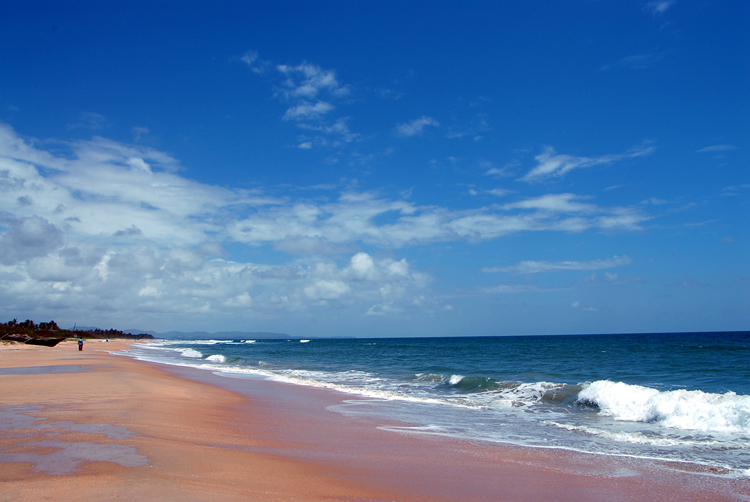 These are only some of the beaches of Goa which one must visit. These beaches are sure to seduce you with their beauty and enthrall you so you will always want to come back for more. Whether you are looking to have some fun on the beach, indulge in moments of solitude listening to the sound of the waves, enjoy delicious food at the shacks or feel the sand on your feet, Goa has a beach for you. So get ready to pack your bags for a holiday of a lifetime to this beach destination!
Inspired to take a trip? Stay with us at Club Estadia and enjoy our well-designed rooms and a host of amenities that will make your stay even better.