We have all dreamt of sitting idle on a beach and seeing the blue sky meet the blue sea water at the delicately marked horizon. After all, movies do much to stir such fancies. And why shouldn't they, when India has its own set of exotic style beaches to sate such desires?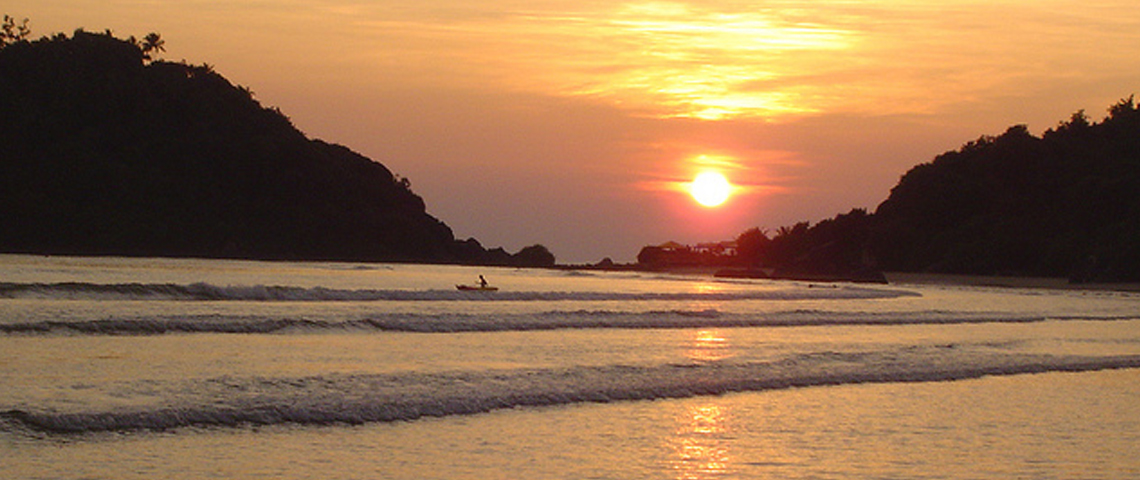 Goa is one place which offers all this, and much more. The Palolem beach in Goa is a wonderful place to spend an introspective evening- whether you're alone or with your loved ones. The slanting coconut trees lined on the beach make for a wonderful sight. Lean back on a deck chair and spend some time doing nothing. Or everything. Because Palolem beach offers the best of both. Indulge in some swimming (that is, if you're not visiting in monsoons), play volleyball with friends, have fun boating in the sea water or even take a guided walk to the adjacent 'Green Island'. Whatever you do, be sure to stay till dusk as the famous sunset from Palolem beach is certainly a sight worth dying for. Marked by two mounds in the horizon, you can literally see the last light leaving the Indian peninsula, after the sun has entertained you enough with its playful sunrays on the glistening sea water.
And watching the sun going down becomes a fuller experience when you have a multitude of Indian and exotic cuisines at the myriad cafes lining the beach – gorge on sea food, fresh sandwiches, salads, desserts, coffee and much, much more tantalizing the juices of your tummy. The icing on the cake is that some of these restaurants and cafes also offer free Wi-Fi internet!
Palolem beach is just one of the wonderful beaches of the ever blue-green Goa, but it stands apart because of the exquisite views during sunset as well as some thrilling adventure sport activities like scuba diving, trekking, and canyoning.
Fun Fact: this crescent shaped beach which allows to you to see the entire beach from either end has been featured as the Goan residence of Matt Damon in the 2004 Hollywood movie, The Bourne Supremacy.