Have you ever pondered about the old days when nature and humans lived in perfect harmony with each other? When both were supposed to protect and nurture each other? Maybe you haven't; maybe our materialistic lives hardly give us the time to truly sit back and think how much we use the gifts of nature to our one-sided benefit. And maybe, it's time to see the remains of a time when man was not so selfish. Sariska is a place that has relentlessly done its bit to restore the balance of nature and its heritage.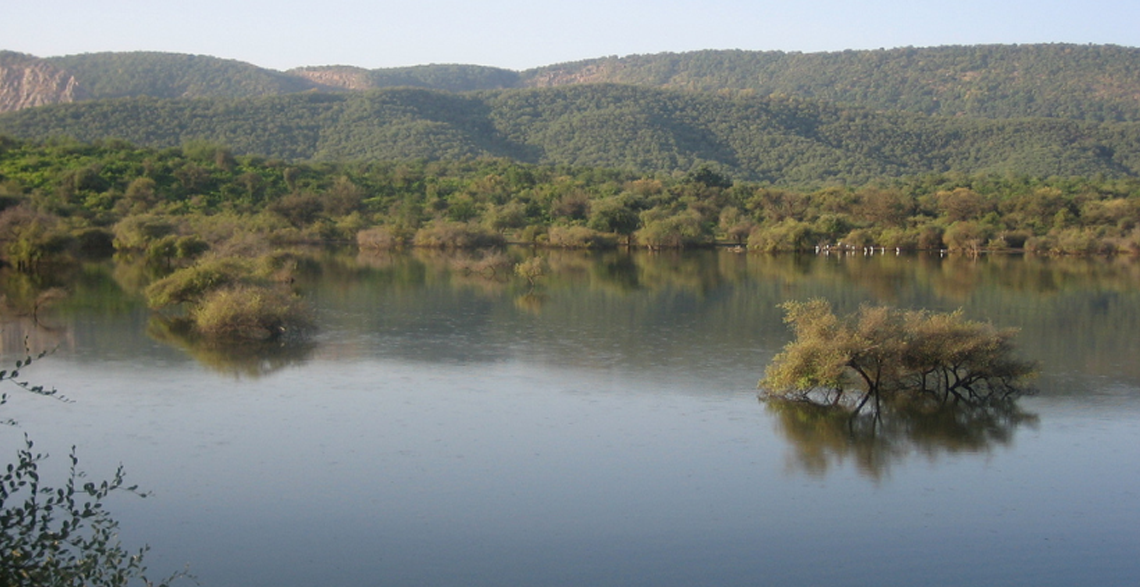 Located in the Aravalli hills in the district of Alwar, Rajasthan, Sariska is a place with interesting historical places apart from the famous Sariska Tiger Reserve, which is known for housing the Royal Bengal tiger. And royalty gets another dimension when you visit the Sariska Palace that is inside the reserve. True to its regal history, the palace, which was built in 1902 as a hunting lodge for the Maharaja (King) of Alwar, is a mix of architectural styles. Move to the center of the reserve and the Kankwadi fort awaits you with its own historical tales to tell. Originally built by Raja Jai Singh II, this fort was briefly used by Aurangzeb to imprison his brother.
The dwindling tiger population of the reserve was a matter of great concern in 2004 – 2005, after which Project Tiger was launched as a nation-wide campaign to increase awareness and streamline activities to protect the Royal Bengal tiger. In fact, in 2004 tigers were completely absent from this reserve to the extent that there were not even the signs of them- like pug marks or scratches on trees. However, after the subsequent transportation of a tiger and tigress to the Sariska reserve, their number has increased to 13, of which there are 7 females, 2 males and 4 cubs. Apart from the Bengal Tiger, the reserve includes many species of wildlife, such as the leopard, jungle cat, caracal, striped hyena, golden jackal, chital, sambhar, nilgai, chinkara, four-horned antelope, wild boar, hare, hanuman langur, rhesus monkeys, and birds that include peafowl, grey partridge, bush quail, sand grouse, tree pie, golden-backed woodpecker, crested serpent eagle and the Great Indian Horned Owl. Such a rich variety of animals and birds thrive here, thanks to the equally rich flora of this park.
After you've had your tryst with nature and wildlife, you'd be pleasantly surprised to explore the other exquisite forts, lakes and temples, many of which are not just a gift to the eyes, but also balm to the soul.
Sariska – Tiger Haven is one of the two latest resorts added to the Sterling destinations network. The stylish, modern and comfortable property is designed to give you a true piece of Sariska's natural beauty, in the signature Sterling style