Jim Corbett National Park was established in 1936 protect the endangered Bengal tiger. It is located in Uttarakhand in two districts – Nainital and Pauri. Although it is spread across approximately 520 square kilometres, only 15% of the total area is open to tourists and visitors. The best time to visit is from mid of November to the mid of June. Corbett is known for its wildlife and activities here include jeep safari, elephant safari, horse safaris, rock climbing, bird watching, and angling. If you are interested in bird watching, the month of March is the best time to visit.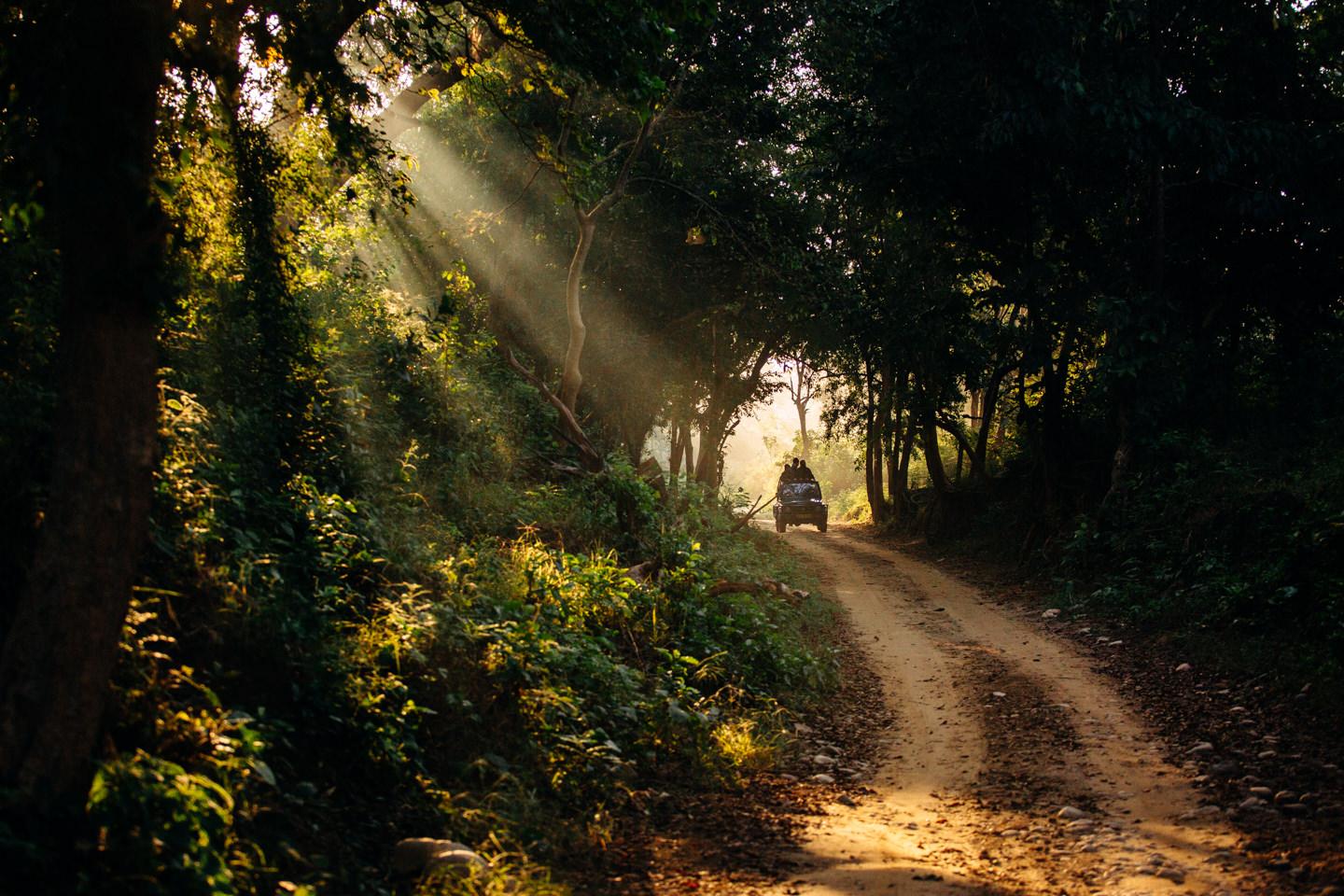 Along with the famous Tigers, you can spot 50 mammal species, 580 bird species and 25 reptile species. The temperature here ranges from 4 degrees in the winter and a maximum of 42 degrees in the summer. Corbett is divided into 4 zones – the Dhikala zone, the Bijrani Safari Zone, the Jhirna Safari Zone, and the Durga Devi Safari Zone.  Season specific timing is allotted for different zones.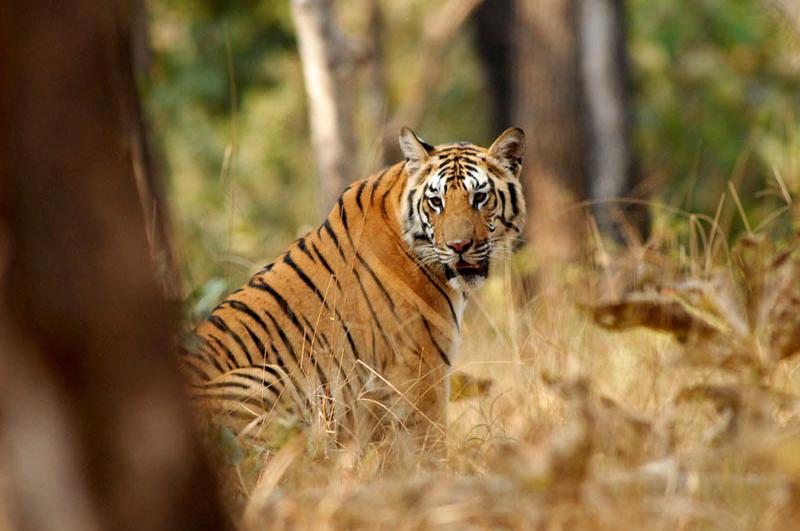 Plan a day trip to Corbett, and you will embark on an adventure of a lifetime. You can either opt for a day pass or book evening safaris. Bird watching is just as much of a delight as spotting the elusive tiger.
Among water birds, you can find Egrets, Geese, Black Neck Storks, Grey Herons, Cormorants, Ducks, Wagtails. You can also find birds of prey like vultures, eagles, ospreys and woodland birds like Robins, Chats, Redstarts, Bayas, Finches, Doves, Hornbills, and Barbets. The most popular inhabitant of Corbett national park is the Royal Bengal Tiger of course. Along with him, Himalayan black bears, Indian grey mongoose, otters, yellow-throated martens, and pangolins.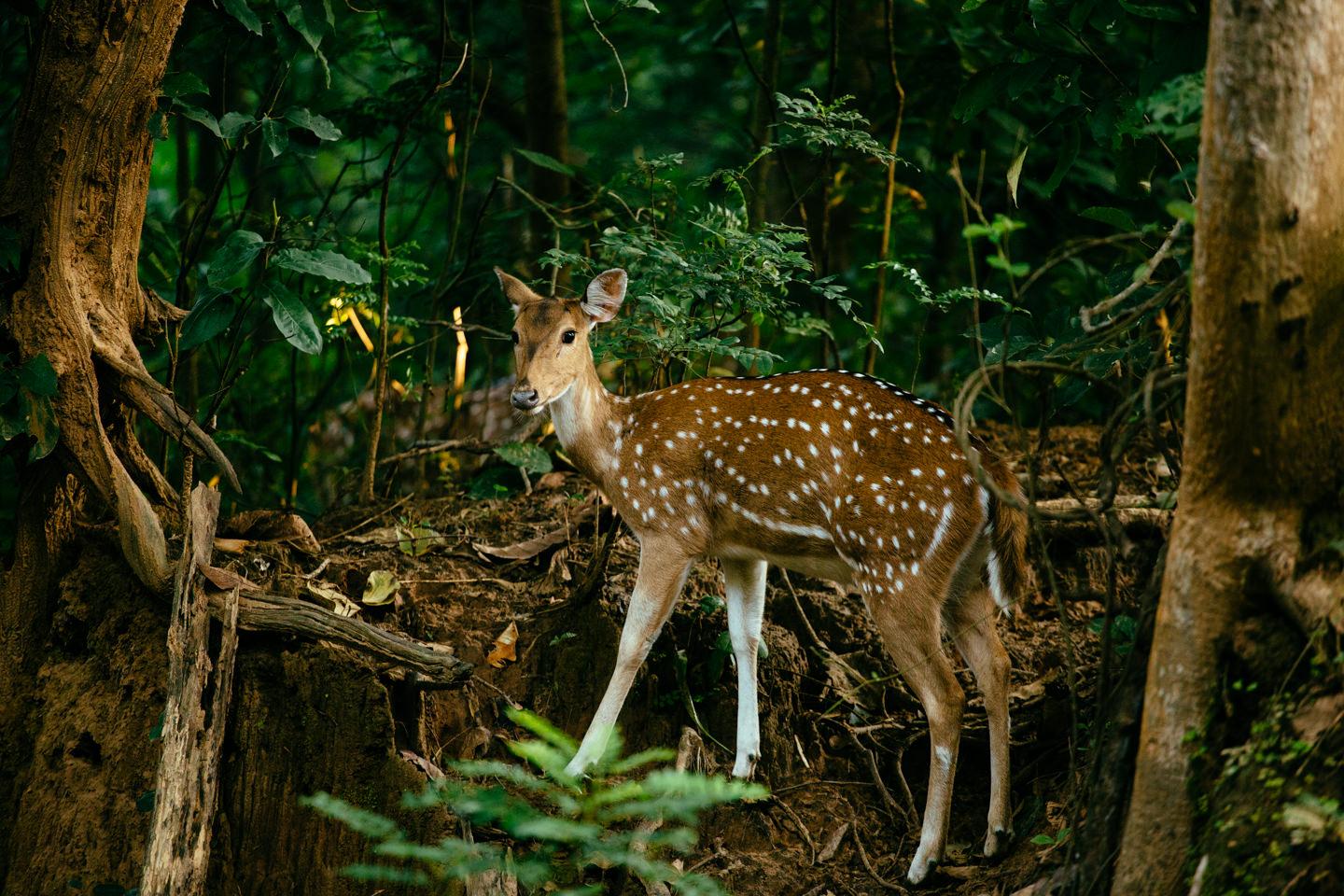 Tips for planning a day trip to Corbett
Don't forget to carry your binoculars to see animals and birds from a distance.
Stay within the boundaries and listen to what your guide says. Be patient.
Do plan. But understand that these are wild animals. It depends on your luck. You might see them or you might not.
Keep devices on silent. Do not play music.
Dress in light colours. Bright colours can distract the animals.
Carry a hat and use sunscreen and sunglasses since the sun can be pretty strong.
Other than safaris, you can also visit the Corbett waterfall. Other than the beautiful waterfall, you can also check out the Sunrise Point. The sunrise point is the highest view point where you can see both Kosi and Ramganga rivers along with the village. At Dhikala, wildlife films are shown free every evening overlooking behind the canteen.
Reaching Corbett National Park
Delhi is the closest international airport to Corbett. The closest domestic airport is Pantnagar. The nearest railway station is Ramnagar which is 12 km away. Ramnagar is also connected via road to Lucknow, Haridwar, Dehradun and Ranikhet.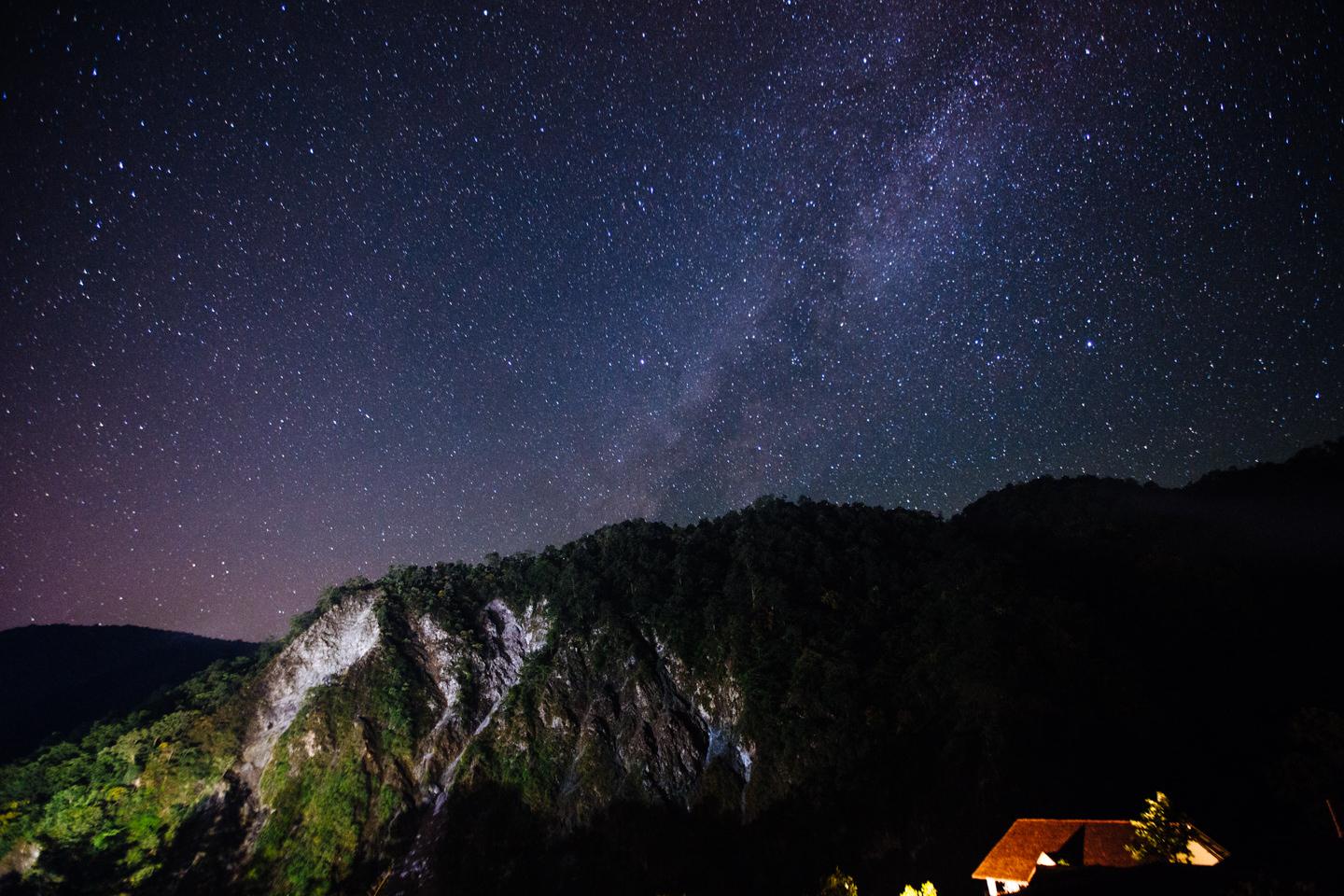 Away from the hustle and bustle of the city, an added advantage of staying at Corbett is star gazing. On a clear day, you can see thousands of stars twinkling away. If you still got some time left after visiting the fascination Jim Corbett national park, you can also explore some of the places near Corbett, which is worth a try.
As awed by Corbett as we are? Go on and book the stunning Treetop Riverview for a magical wildlife getaway.