Think of Manali and the picture of many an actor dancing in the white snow of Rohtang Pass comes to mind. With its picturesque waterfalls, colourful monasteries and temples, a river that winds about the town here and there in playful spirit, and beautiful snowfall in season; what more could  a traveller  ask for in a vacation?
Nothing, right? But wait, there is more! Manali  hides much more in its blessed terrain. Near the famous Hadimba temple and the mall road lies the Nature Park that separates old Manali from new Manali.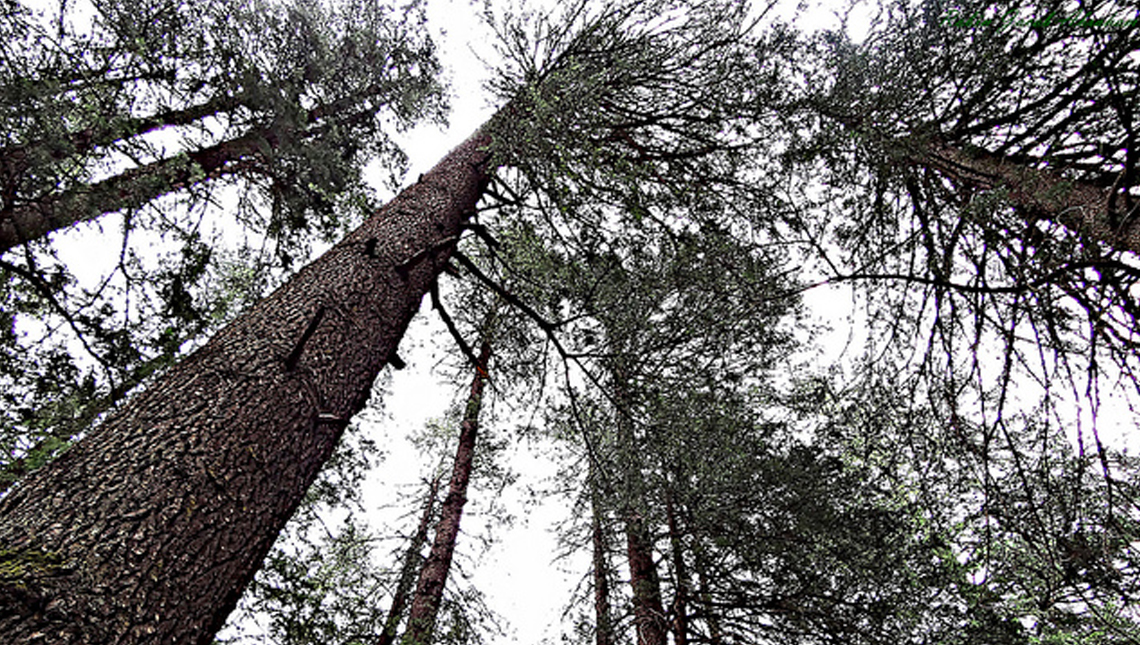 Upon entering the park, you feel like you are in a totally different world. Tall deodars serve as a shield from the outside world and encircle you with nothing but pure Nature. An early morning visit to the park lets you see the Tyndall Effect as sunrays find their way through the dense leaves and branches. Fed by the Kosi river that happily gurgles along this deodar forest, the park also has kail, walnut and chestnut trees.
Interestingly enough, a walk through the Nature Park at Manali will instantly connect you with a feeling of being in the Forbidden Forest – that is, if you are a Harry Potter fan. The canopy formed by the towering deodars that cover the moss covered park will transport you on an imaginary journey to the magical world of Hogwarts.  All you may thereafter need is a magic wand!
The Nature Park is home to some unique flora and fauna like the Musk deer, Monal, Common Hoopoe and Brown Bear.The boating facility available in the forest is like icing on the cake, whether you are with your beloved or family. After your visit to this forest, the perfect way to end your day is by savouring steaming hot momos at any Tibet-style restaurant or cafe present at the Mall road nearby.
There's more yet. If you are on a  woody quest, check out The Great Himalayan National Park, which is another exhibition of nature's bounty. Situated in the Kullu district, this lush green coniferous forest is home to more than 375 species of fauna that include a wide variety of mountain goats, pheasants, leopards and Himalayan birds.