The evenings may or may not be snowy, depending on when you travel, but the woods of Dharamshala will definitely remind you of The Road Not Taken or Stopping by Woods on a Snowy Evening by Robert Frost.
Dharamshala is a calm little city nestling in the shadow of the Dhauladhar mountain range that has some of the best misty mornings and evenings. At 4,780 feet from sea level, this little hill-station is an extremely popular destination among foreign and Indian tourists who are fond of the Tibetan culture. McLeodganj which is situated in the upper reaches of the Kangra Valley is the seat of the spiritual leader Dalai Lama. The place also has an interesting history of Tibetan refugees who took shelter in the year 1960 and settled down here later.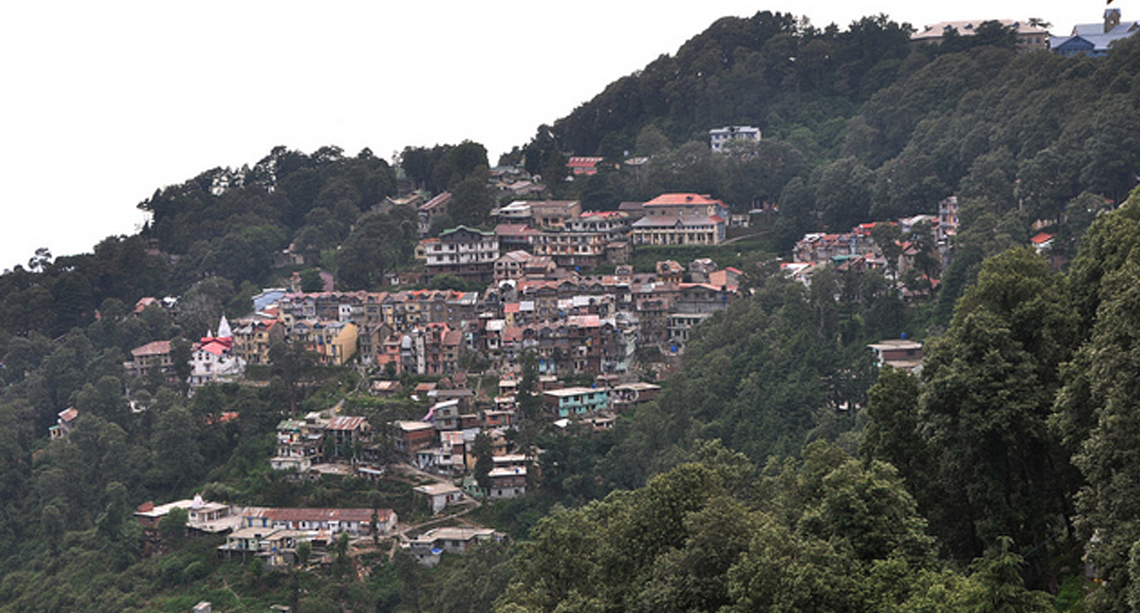 Dharamshala overlooks the plains and has a thick growth of pine, deodar and coniferous forests. The place has the power to mesmerize all the five senses; imagine the pure and cool breeze filling your nostrils, the majestic mountains and valleys covered in thickets spread out before your eyes, the sound of a waterfall here and there and the touch of the dew-kissed air on your skin. And last but definitely not the least, the taste of hot thukpas, stuffed momos, tender bulgogi and crunchy Belgian waffles to flatter your taste buds.
The city also has many tourist attractions that include the Adi Shakti Temple, Naddi, Bhagsu waterfall, Bir and the much-revered Buddhist temple of the Dalai Lama, Tsuglagkhang. Popularly known as Little Lhasa because of its significant Tibetan population, Dharamshala notably still has a touch of the British lifestyle, which lingers from India's colonial era.
Beyond the town, coniferous forests replete with serene greenery lie waiting to be explored with their paths beckoning. You see, Dharmshala is the starting point of many trekking trails that lead trekkers across the Dhauladhar Mountains into the upper Ravi Valley and Chamba district. Along the way, trekkers walk through forests of deodar, pine, oak and rhododendron. Moreover, the serpentine cliff tracks that pass through streams and rivers as well as a few lakes, waterfalls and glaciers, enthrall the trekker and Nature lover.
With its unique history, healthy climate and appealing adventure activities, this piece of heaven on earth has enough resplendence to create a bagful of memories. Not just this, a walk through the forests of Dharamshala will give you wonderful woody tales to tell!