Ennai Kathirikkai Kuzhambu, a delicacy in the South Indian cuisine tastes best with some steaming hot rice and vegetables. Try out our chefs recipe and let us know how much you liked it.
Brinjal / Eggplant / Kathirikkai (Very Small) 6 To 8 No's
Sambar Onion / Small Onion (Fine Slice) 10 To 15
Tomato (Fine Slice 4 T0 5
Turmeric Powder 1/4 Tsp
Red Chili Powder 1 Tsp
Coriander Powder 2 Tsp
Garam Masala Powder 1/4 Tsp
Tamarind 1 No
Curry Leaves 5 To 10 No's
Whole Red Chili 4 no's
Coconut Oil 4 tbsp
Mustard Seeds 1 tbsp
Asafetida 1 pinch
Garlic julienne 15 Cloves
Ginger julienne 2 pc
Slit green chilies 6 pc
Salt to Taste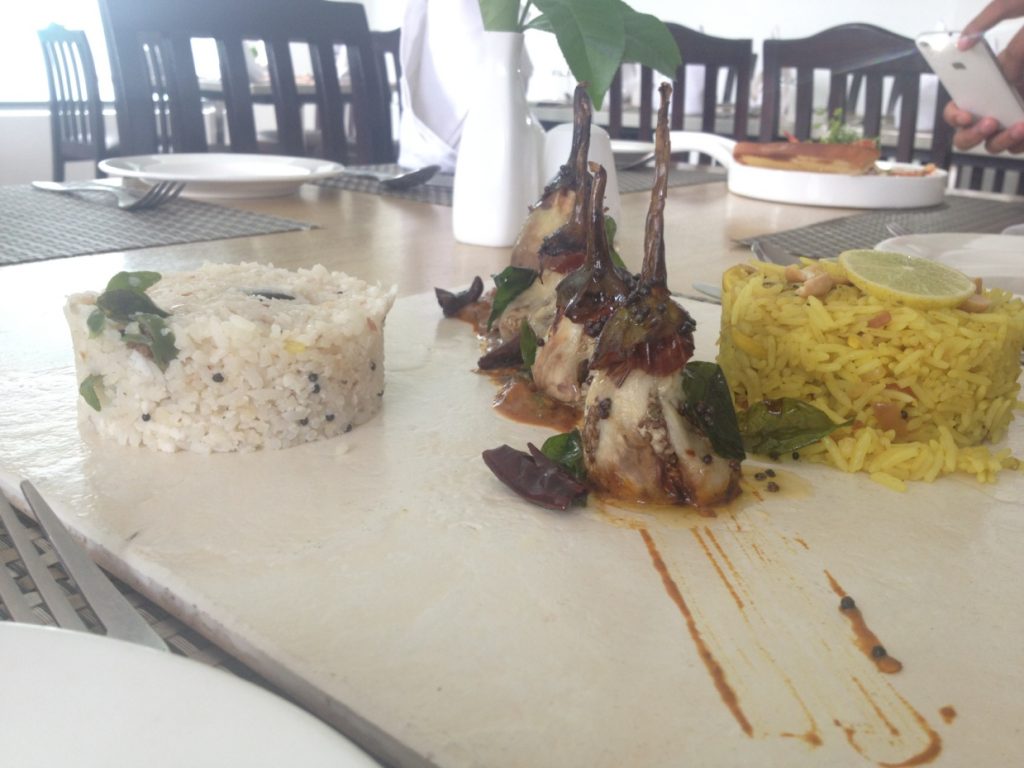 Method
Soak tamarind in warm water and squeeze out the pulp. Set aside.
Wash brinjals, put an X mark on back side of each brinjal and check for any worms. Also do not remove the whole stem on the top of brinjal, just cut little bit. Deep fry it and remove the skin after the brinjal gets cool.
Heat coconut oil in a pan, add mustard seeds, let it crackle then add curry leaves, whole red chilies, garlic and ginger. Cook it for 2 mins.
Now add onion, tomato, sauté until they are well cooked. Then add all masala powder given in the ingredient list and sauté until raw smell goes.
Add 2 cups of water and required salt bring it to boil. Add brinjals so it catches the masala.
Now add tamarind water and cook for 5 to 10 or until raw smell of tamarind goes and when you reach desired consistency.
Finally garnish with sautéed fresh curry leaves, mustard seeds, whole red chilies. And serve with lemon rice & coconut rice.