India is blessed with rich and diverse wildlife. The large forest cover in various states provides a perfect habitat for wild animals to thrive. The government has developed various wildlife sanctuaries and national parks where you can enjoy a jungle safari.
A few years back many endangered wild animals, especially the Tiger was under threat of getting extinct. However, after taking stringent measures against poaching and by ensuring that the area covered under forests are not reduced, the government has created a setting where these animals are now flourishing.
If you love to spend time in the wild and spot some rare wildlife species, a trip through the forests on a safari might be the closest you get to that dream! Here we will take a look at some of the best wildlife safaris in India: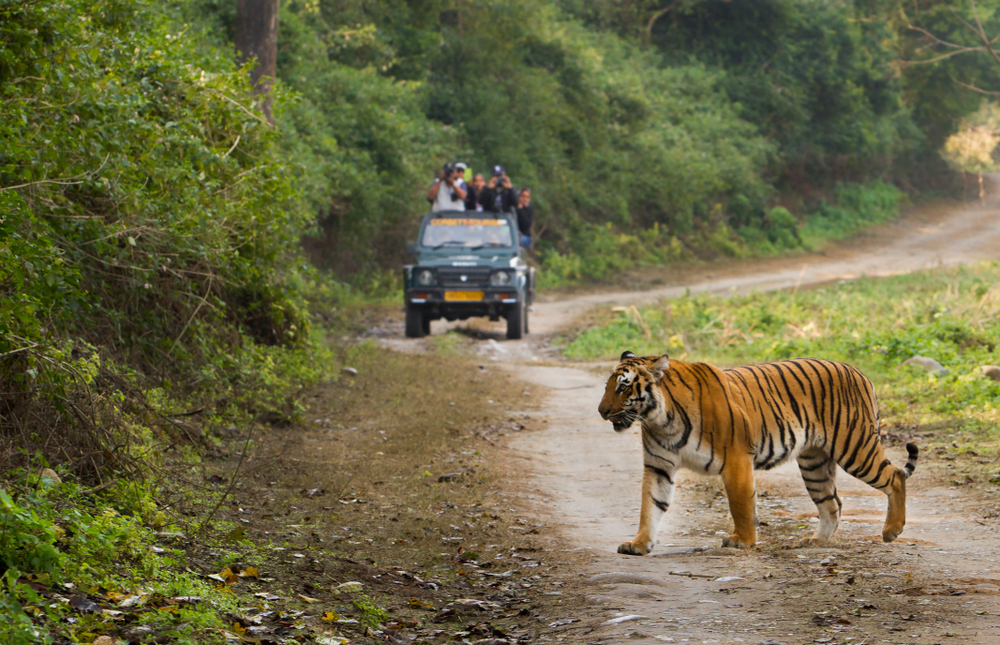 The Jim Corbett National Park, established way back in 1936 is named after a British wildlife enthusiast. It is also Asia's first national park and is home to the Tiger. This park was among the first ones to have been earmarked as a Tiger Reserve under Project Tiger. You can go on a Jeep Safari to get a glimpse of the elusive cat. Other animals that you can spot here include Fishing Cats, Serow, Goral, and Himalayan Tahr.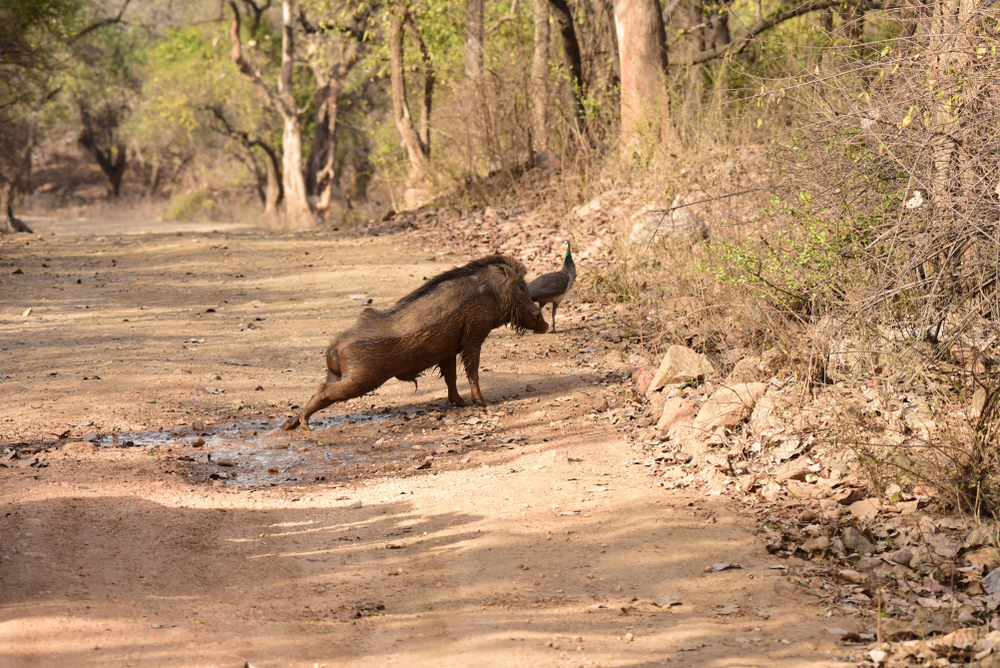 If you are in Rajasthan, and you have time to go on a jungle safari, then you can opt for Sariska National Park. This park is located just 100 km from Jaipur and is spread across an area of 800 sq. kilometres. The park is open throughout the year except during the monsoon months of July, August, and September. The wild animals found here include Jaguar, Jackal, Hyena, Sambhar, Nilgai, Chital, Wild Boar, and more.
Periyar National Park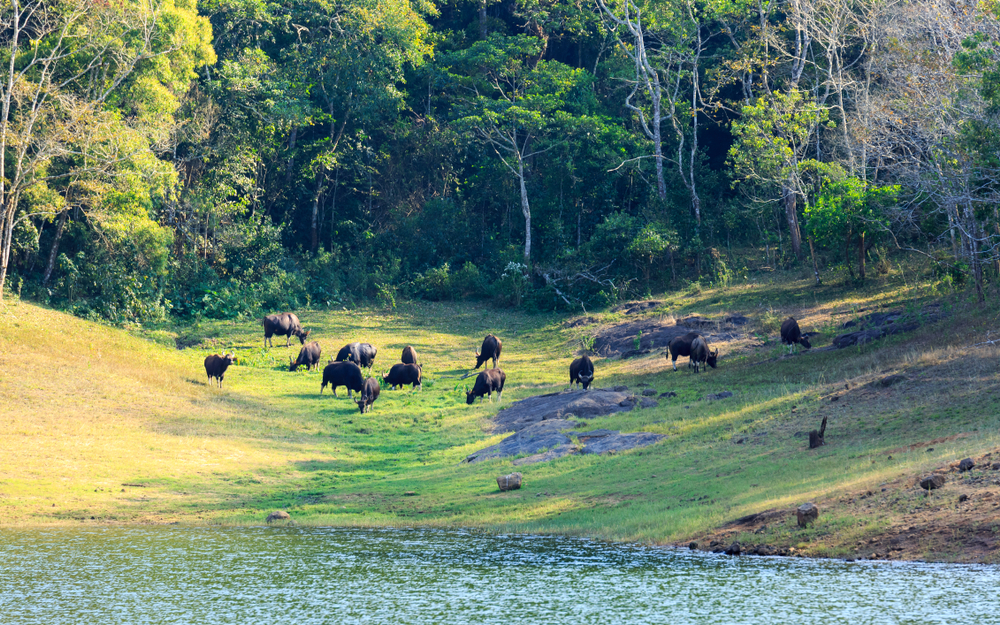 Located amidst the lush green landscape of the Western Ghats, the Periyar National Park offers one of the best wildlife safaris in Kerala. The nearest town is Thekkady from where you can start your journey. The best time to visit Periyar National Park is between September and February as the climate will be pleasant. At this park, you can see plenty of tigers and exotic birds such as the Hornbill.
Nagarhole National Park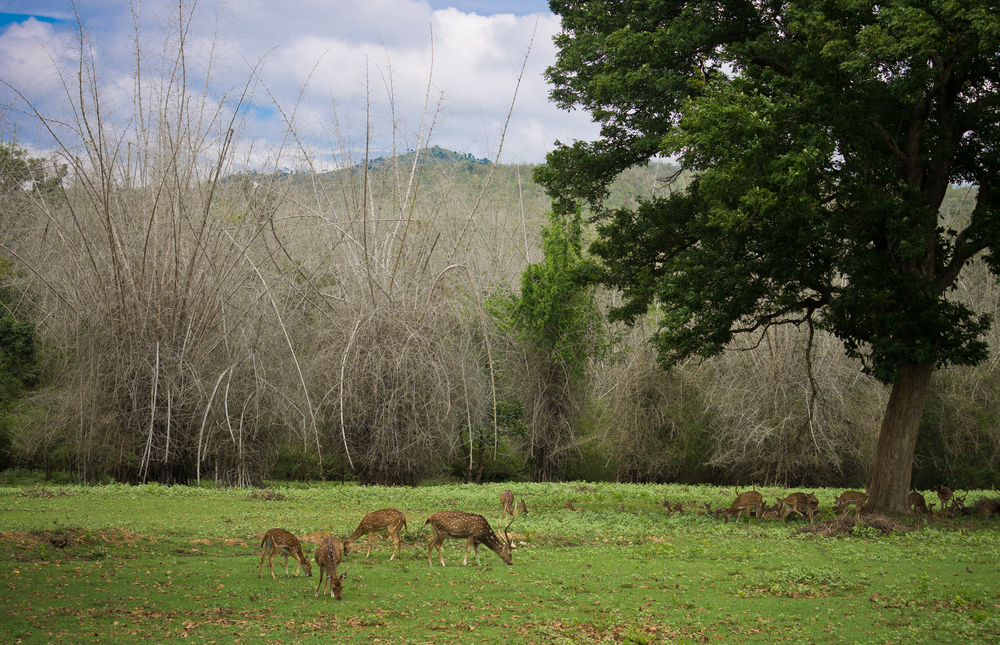 Nagarhole National Park in Karnataka is spread across an area of over 643.39 sq. km. This park together with Mudumalai in Tamil Nadu and Bandipur National Park in Karnataka is one of the largest biosphere reserves in India known as the Nilgiri Biosphere Reserve. The park is home to wild animals such as Leopard, Sloth Bear, Spotted Deer, Wild Dog, Sambhar, Four-Horned Antelope, Barking Deer, Gaur, Elephant, and more.
Hemis National Park
If you wish to have a glimpse of the very rare Snow Leopard, you can try your luck at the Hemis National Park in Ladakh. This national park is spread across an area of 4400 sq km. Some of the other wild animals that you could spot in this park include Tibetan Argali Sheep, Blue sheep, Ibex, Chukar, Golden Eagles, and Snow Cocks. You can go on a safari anytime between May and September as the park closes during winter due to heavy snowfall.
Once you are done with the safari, you can just relax at any of the Sterling Holiday Resorts located close to these resorts. For instance, we have resorts at Thekkady near Periyar National Park, and at Sariska and Jim Corbett National Park.