Travel and travellers have undergone a sea change over the years. Today people are no longer looking at the usual vacations. Everyone wants experiences that go beyond the ordinary and are not run of the mill. Whether it be trekking the border in Thekkady, cuisine, culture, or even Yoga, people are looking for something different. Also, the monotony and repetitive nature of modern life are taking its toll and people are looking for avenues to escape the humdrum nature of life into something more exciting, more real, and more satisfying.
Forest bathing- The New Age Mantra
Have you heard about the exotic activity of Forest bathing? Yes, you heard it right! Forest bathing is all the rage now and more and more people are taking to it like fish to water! So what exactly is Forest bathing? The activity has nothing to do with bathing in the literal sense. It is actually the act of immersing yourself in nature.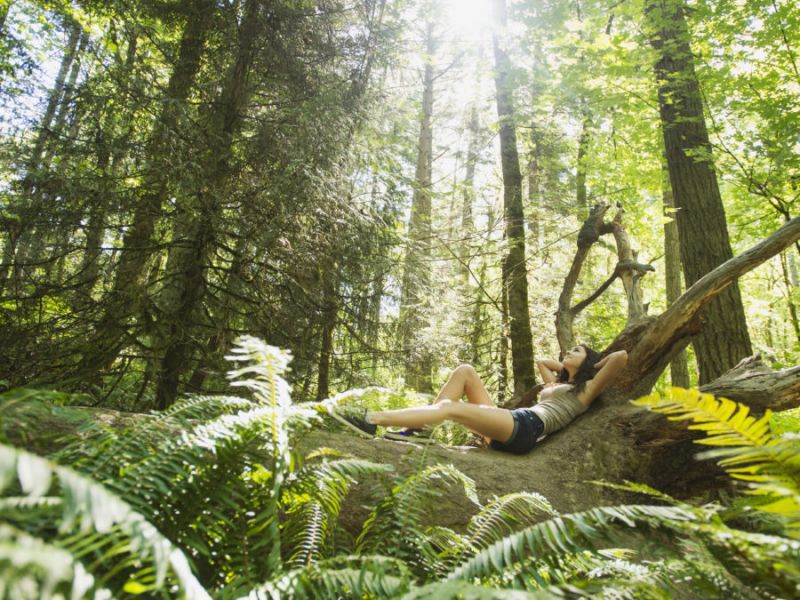 In today's world, life has become so mechanical and monotonous that most of us go through it like a robot. With civilization has come urbanization and we have moved from the pristine greenery of forests and the serenity of the mountains to our concrete jungles. Malls have started replacing trees and green spaces as we rush forth in a so-called race of development. People are spending more and more time indoors, kids are glued to smartphones and the parks and playgrounds are empty.
Forest bathing seems to be a panacea for the negative impact of rapid urbanization and industrialization. It is an activity that reconnects you with nature and allows you to commune in serenity. Forest bathing is the simple activity of heading out into the wilderness. It is as simple as finding a green space and just revelling at the moment and staying connected with the nature around you. Breathing in the fresh and pure air is in itself a healthy activity as opposed to the air-conditioned atmosphere of modern offices and other institutions that one spends time in.
Benefits of Forest bathing
Research has proven that the very act of breathing fresh forest air has many health benefits and improves immunity in the cells. The visual treat of so much greenery around is in itself a great stress buster and calms the mind, lowering the blood pressure. A sense of soothing euphoria envelops the body, mind, and soul as the pressures and stresses of modern living are left far behind. The world has woken up to the benefits of forest bathing just like it has woken up to the benefits of yoga and embraced it.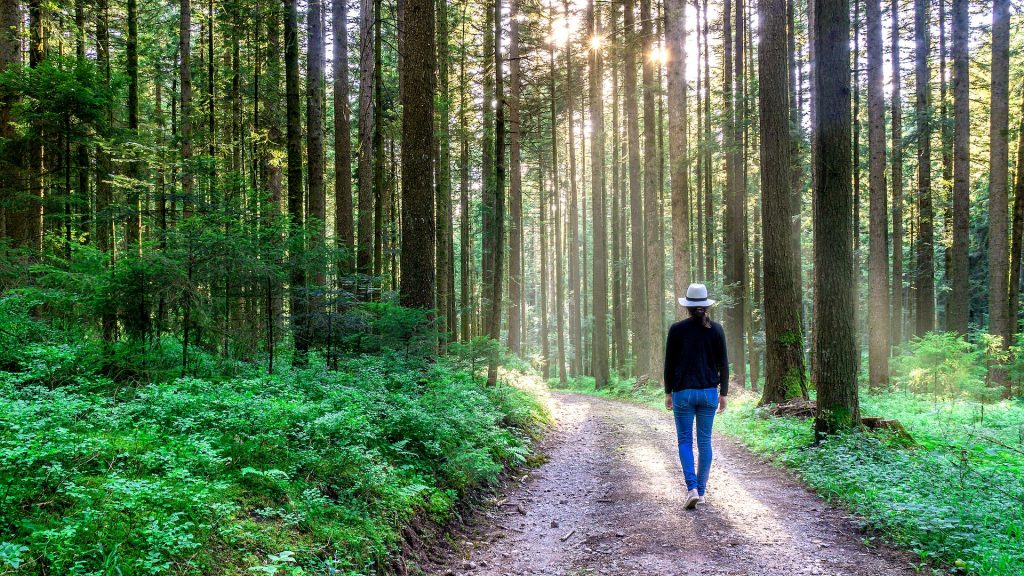 How to maximize the benefits of Forest bathing
So this is forest bathing which literally takes you back to your roots. Forest bathing should be done as an act of penance and with full focus, devoid of distractions for it to unleash its full benefits. Ensure that the distractions of telephones, internet, and the like are done away with and you are one with nature. Look at the green trees, the blue skies, listen to the songs of the birds, watch the butterflies fluttering from one flower to another. Pick up a book or take a nap listening to the lullaby of the forest sounds. Lose yourself in the trance of undisturbed meditation or rejuvenate with some Yoga asanas. You are sure to emerge from your forest bath, a changed person, one who is at peace and is ready to face the world and its challenges.
Which Are The Best Places To Do Forest Bathing
The beauty of Forest Bathing is that you do not need any special equipment, neither do you need to learn a complicated skill or technique. All you need is a calm and green place which is away from your normal habitat where you can spend some time in solitude. That is it, and you are ready for your for first forest bath. India, with its varied landscapes and pristine natural beauty, offers innumerable options for forest bathing. From the backwaters of Kerala to the forests of Karnataka, from the hills of Uttarakhand to the snowy slopes of Himachal Pradesh, India is indeed a paradise for Forest Bathers.
Are you now hooked to forest bathing? Don't you think that is a wonderful activity? Why not head over to one of the pristine resorts of Sterling which are ideally placed to serve as a platform for your forest bathing activity. The resorts of Sterling, be it Sterling Kanha, Sterling Thekkady, Sterling Corbett, or any other help you connect with nature like never before and indulge in forest bathing to your heart's content.