One of India's best-kept culinary secrets is the cuisine of Gharwal, a small hilly region in the state of Uttarakhand. Characteristically this cuisine consists of grains and cereals, cooked with minimal spices, simple ingredients and tempering. Gharwali cuisine is rustic and makes use of available resources and produce to create simple but delicious meals.
The Gharwalis
The Gharwalis are hardworking people, and this is reflected in their cuisine. A typical Gharwali meal is full of diverse flavours and ingredients typical to the cold mountain valleys. The amount of spice used is limited to match the hardworking nature of the locals and the harsh winters the region experiences.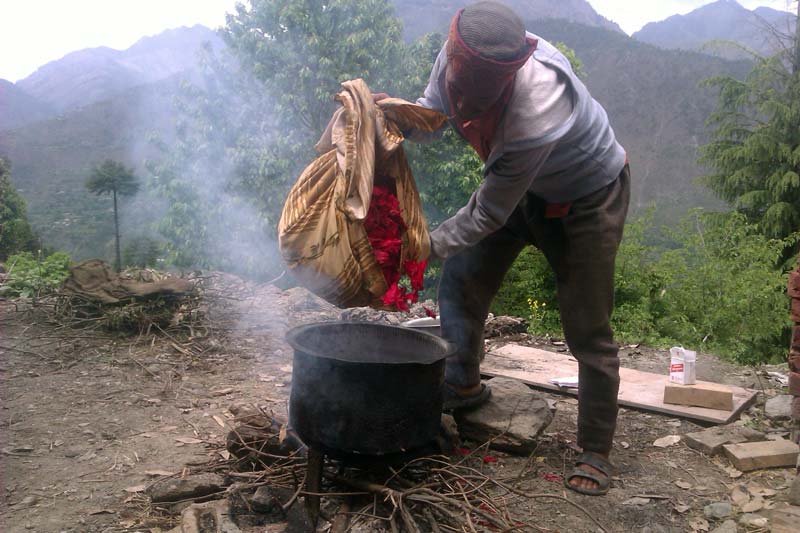 The people of Gharwal are believed to be decedents of Indo-Aryans and Indo-Iranians, which is evidenced by the mixed food culture and the equal importance given to vegetable and meat dishes.
The Gharwali pantry
While rice is their staple food, some of the common ingredients found in Gharwali cuisine is bhang (hash seeds). They also use a variety of pulses in the cooking including urad dal and moong dal. One of the most common dishes featuring these ingredients is bhatt, which is a variety of soya and kulath.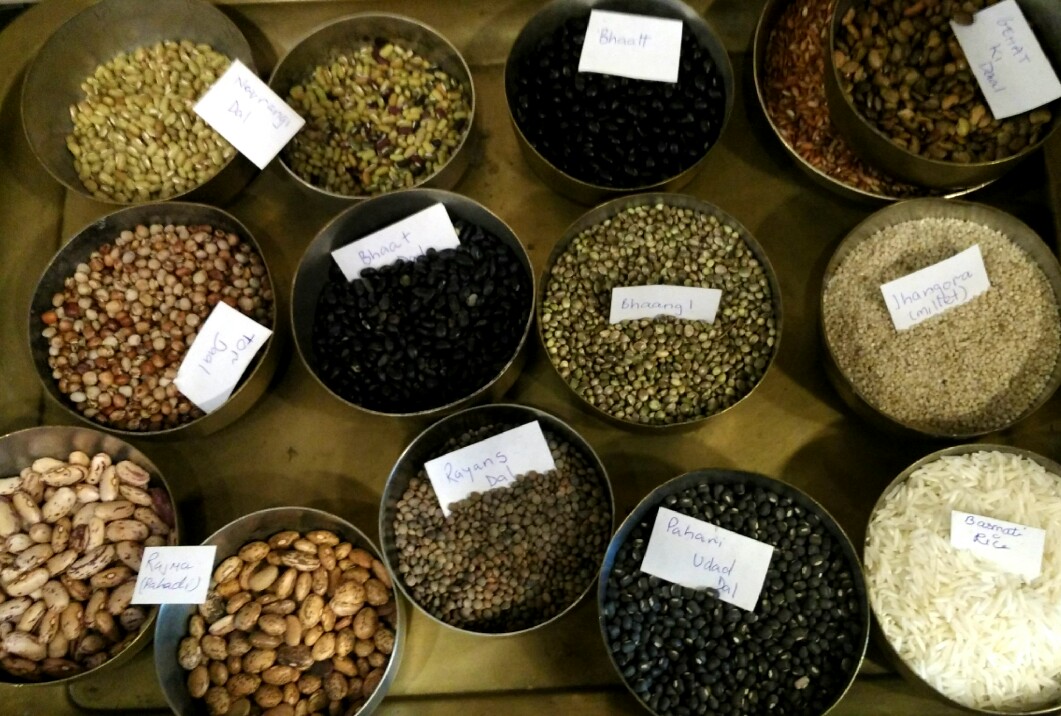 For refreshments, Gharwalis like to drink rose juice and malta juice. Milk is not consumed in large quantities in this region as mountain cattle do not produce the same amount of milk as cows in other regions.
Unique flavours
What distinguishes Gharwal cuisine is its unique blend of pulses and spices that give it its distinct taste. Gharwalis depend on produce from the mountainside, mostly consisting of wild "pahari" herbs and seeds like jakhiya, faran, chippi, a fragrant bark called gandhem, and jumboo which is used for tempering lentils and spices.

Some of the most famous dishes from this region include dal bhaat, aloo ke ghutke, gul gula, bhang jeera, kafuli, phaanu and many more.
Special ingredients
Tomatoes are used extensively in India cuisine across states. However, this common vegetable has no place in Gharwal cooking. It is omitted even in chutneys and other accompaniments. Bhang seeds are used as the main ingredient.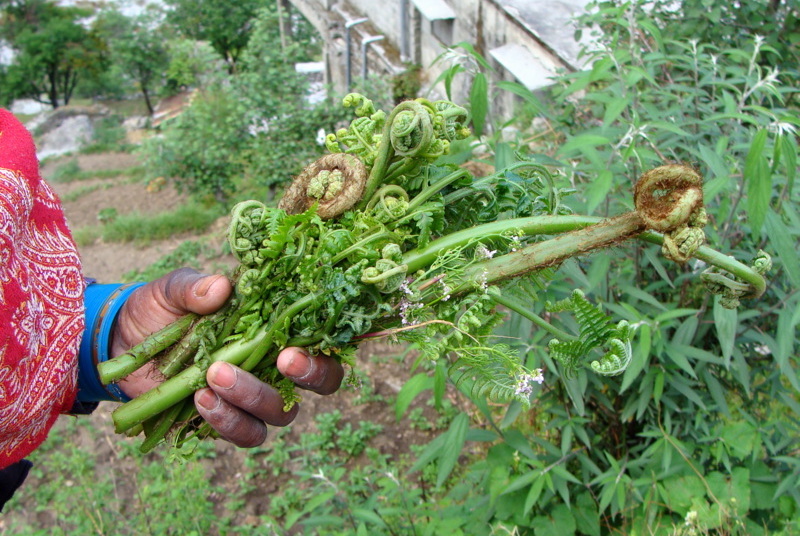 Two of the cuisines specialities include leafy greens called bicchu saag or sisunaak (stinging nettle grass) and lingadu saag (wild asparagus). Sometimes the leaves of the jhakiya seed are also eaten in the place of vegetables.
The preparation
Food is prepared in either ghee or mustard oil. Common flavours found in Gharwal food include asafoetida, dry and fresh red chillies, ginger and garlic. Fresh yoghurt and amchur are used to impart a tangy taste to the dishes.
Desserts

If you've got a sweet tooth, then Gharwali cuisine has something in store for you, too. The famous singori and bal mithai can be found in sweet shops across the Gharwal region. Bal mithai is made with roasted khoya and coated with white sugar balls. They have a fudge-like texture and a taste similar to chewy caramel. Singori is a sweetmeat wrapped in a fragrant leaf and has a strong cardamom flavour.
Gharwali traditions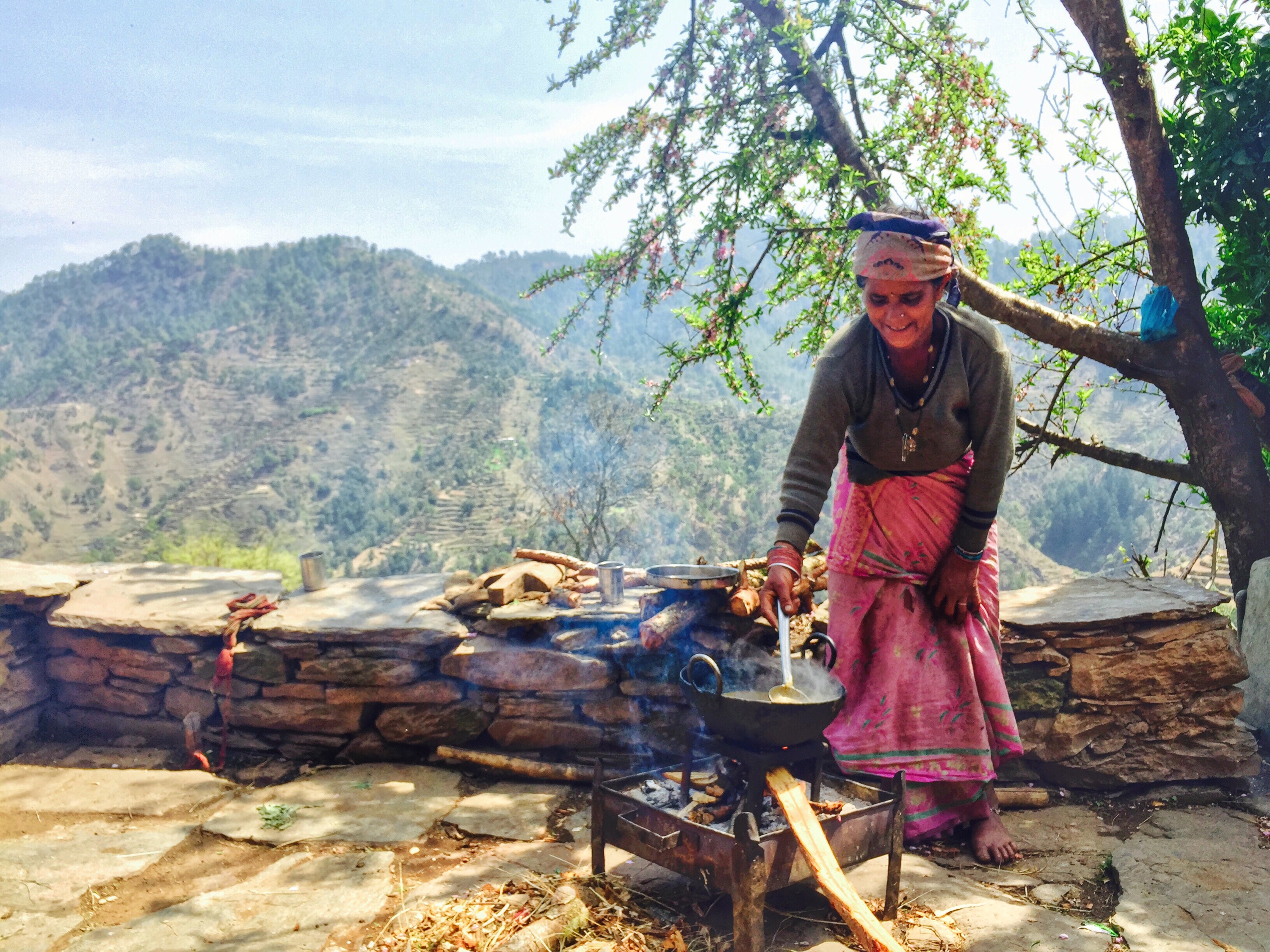 While cooking, the women in charge often break into song or hum some tunes common to the area. They believe it purifies the air and infuses the food with positive energy. That could be the reason behind the exquisite taste of Gharwal cuisine!
To taste some of these mouth-watering delicacies, head out to Sterling Mussoorie where they serve authentic Gharwali dishes!