Think of a trip with friends and Goa comes to mind like a flash out of a Bollywood movie. Well, why wouldn't it? The camaraderie amongst Aamir Khan, Saif Ali Khan and Akshay Khanna set in the exotic-style locales of our very own Goa is almost infectious.
Goa provides excellent options for planning a bachelor/ bachelorette party or an otherwise fun-cum-adventure trip with friends. After all, it isn't known as the 'Party capital of India' for nothing. The pulsating clubs, exuberant beach parties and ambient live music scene almost fill your blood with excitement and take you to a different world altogether.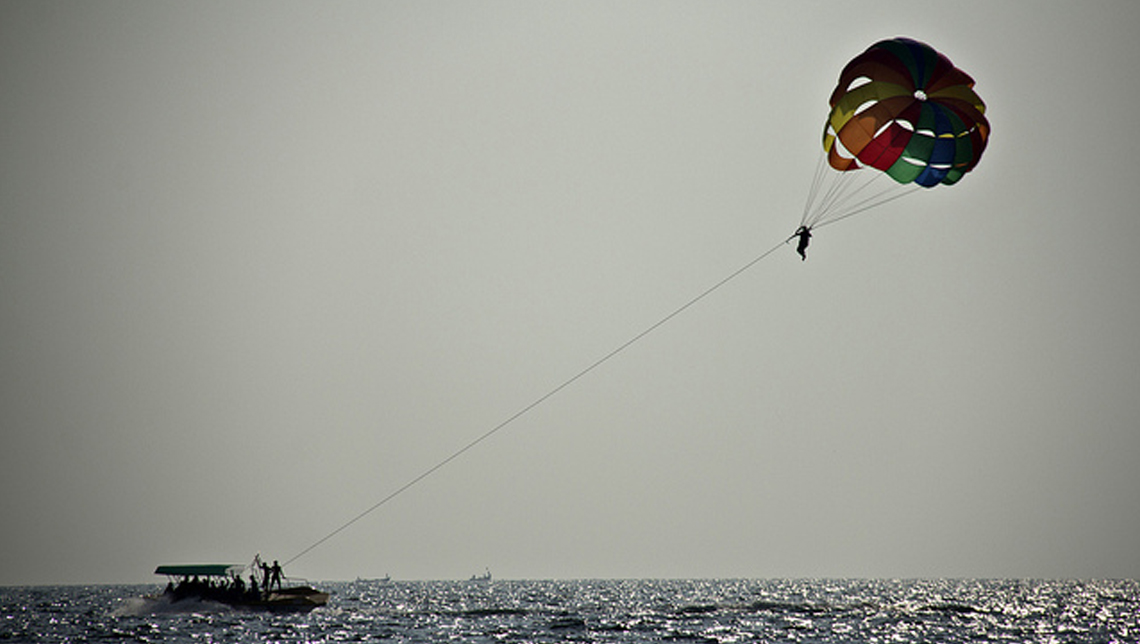 What makes Goa even more exciting is the availability of so many adventure activities here. There are not many places that offer white water rafting almost throughout the year, and Mandovi River is one of them. Boasting of two trips – a basic one and an advanced one, Southern River Adventures and Sports Private Limited, the British firm that expertly manages the facility, Goa has plenty to offer for both novice rafters and adventure enthusiasts. The first trip is a basic one, available for people 12 years or above in age. It borders the Mhadei Wildlife Sanctuary nestled in the UNESCO World Heritage area of the Western Ghats and is open from July to September. The second, more advanced trip is open from October to December and runs on the border between Maharashtra and Goa on the Tilari River. This trip is open for people who are 16 years or more in age. Indulge in a body-and-soul drenching experience with your friends as you splurge through the fresh, gushing current making its way through rocks and foliage.Apart from white water rafting, adventure sports in Goa includes a whole bunch of all kinds of activities. From kayaking and snorkeling to paragliding, parasailing, windsurfing, dinghy sailing, scuba diving, Goa is a treasure trove for the venturesome soul. However, it is important to choose an operator responsibly in order to have a memorable and safe experience. Getting information about legal operators which have been licensed by the department of Ports is a must.
But that's not all. There'll be much more on your to-do list when you plan your trip to Goa. The 482 m long go-karting track in Nuvem, South Goa is one of the best in India. With lots of twists and turns and a giant display board that displays all the racing statistics, the track regularly holds the Goan leg for JK Tyre National Go Karting Championship.
If you'd rather have a quiet time, hire an evening River Cruise along the Mandovi River, which includes a show of Konkani and Portuguese dance accompanied by folk singers in traditional Goan costume, and sometimes a live Hindi cover band. The natural beauty of the place marked by mesmerizing sunrises and sunsets on its romantic beaches; bird, dolphin and crocodile-watching excursions, Portuguese architecture and of course the light and music that lend it its joie de vivre is set you conquer your heart and give you the time of your life.