Who wouldn't love a nice break from the routine during summer?. People often crave wintry weather to escape the summer, but summer destinations need not be only hill stations. There are sun-laden places which can offer a unique break during summers. One such fantastic place is Goa. Renowned for its beaches, churches, parties and laid-back lifestyle, though the mercury rises in summer, Goa compensates in other areas. There are some unique features which make Goa a hot favourite even in summer.
1. Wallet friendly summer
Summer trip to Goa costs half of what it costs for a winter trip. Surprising? During winter Goa is full of tourists that a normal hotel room costs quite high. Understandably, ticket prices also soar up. So for those who are working on tight budgets, summer is the best season to enjoy this beach paradise.
2. Privacy and Freedom
For those who love seclusion and breathe freedom, Goa is less crowded in summer. All the international tourists would usually begin in second half of the year which is peak season. So if you want some serenity, it is best to visit Goa in summer. Beaches are less crowded this time of the year. Imagine, spending the evening on a beach with a loved one, with not much of a crowd – sounds magical, doesn't it?

3. Shop, shop and shop
Shopping – the term itself raises our  spirits. Summer shopping in Goa is synonymous with cheap prices, excellent goods and easy bargaining. Several shopping places in Goa welcome visitors to buy items and offer huge discounts. Not to miss the flea markets, where you can shop till you drop.

4. Water sports
If you are a lover of parasailing, boat rides, paragliding and other adventure sports, summer is the best time to indulge in, as there are practically no queues. You can have all the time in the world and spend more time with instructors. Also all these activities cost less.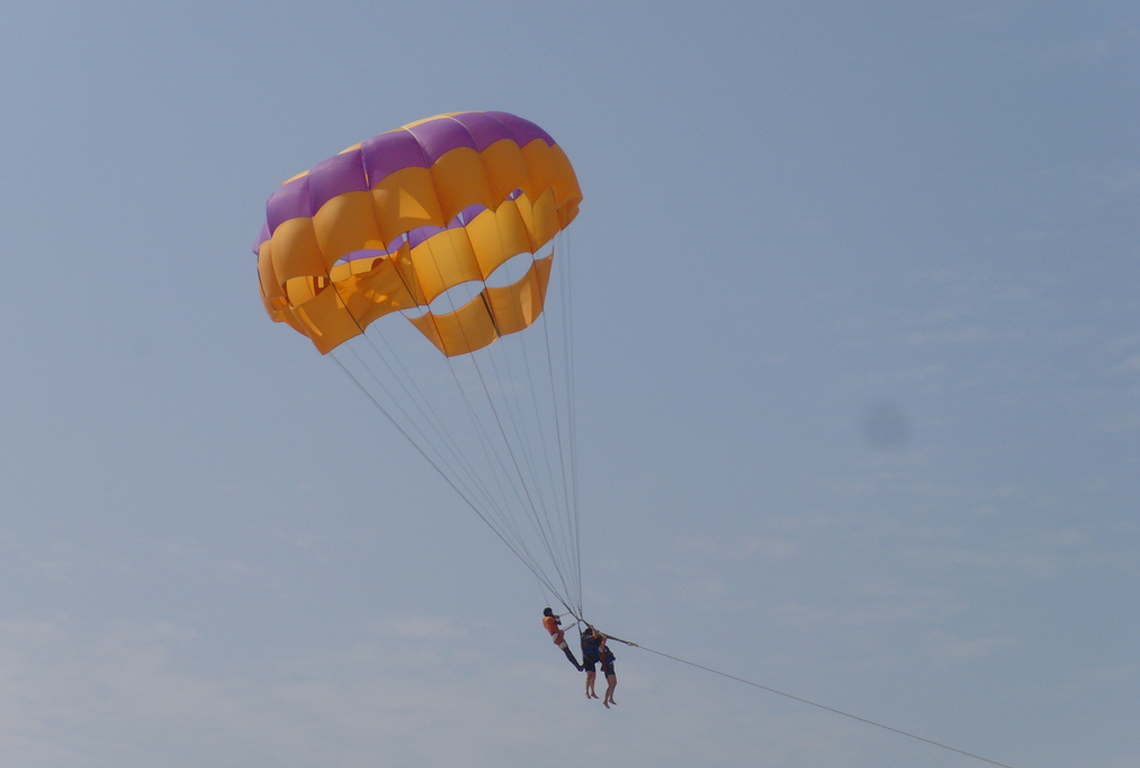 5. Best time to indulge in what you like
Are you a photographer? Without any make-shift shops, you can take clean snaps of all the beaches.
Are you a wildlife enthusiast? Without noisy crowd you can visit the wildlife sanctuaries and enjoy the company of animals. Are you a yoga and meditation buff? A pleasant evening on the beach with a yoga mat without any disturbance is possible in Goa. Are you an art lover? You can wander without disturbance in ancient churches and forts at your own leisure.
This photo "bondla wildlife sanctuary goa" @flickr from
ptwo made available under an attribution license.
What else do we need when going on holiday! A trip which is economical, secluded, peaceful and joyous: that's Goa for you in summer!