The beaches in south Goa are known for throwing up surprises of the most random wonderful kind to the unsuspecting solo traveller.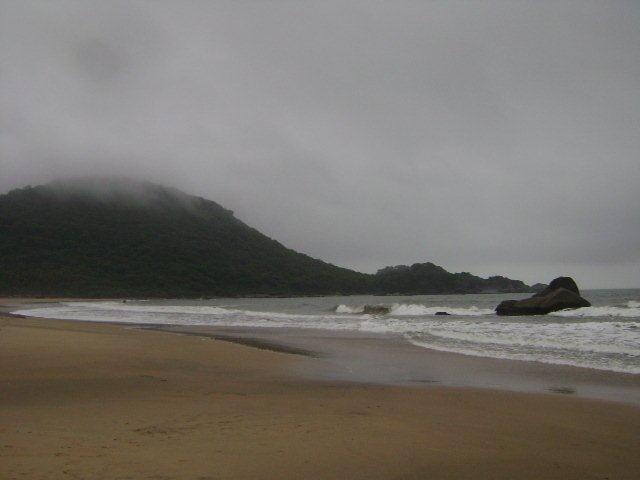 Goa matures sweetly the further south you go. The beaches grow fine and silver, the waters piercingly bluer and footfalls far and few between. Before you know it you've left wild child Anjuna behind, and the raucous all-night jamborees of Arambol and Baga have drowned in Patnem's candlelit live Spanish guitar. The loudest parties here resound through individual headphones and the milling crowds seem to disperse in their own merry paths rarely crossing yours should you not wish it.
This Goa is an alternative pill for the hippie children of yesteryear, the kinds who have outgrown the psychedelia, the been-there-done-thats. For those who prefer a quiet book, an inexpensive Kings and an uninterrupted view, South Goa is an end in itself. With a penchant for throwing in surprises when it feels like.
Like the nameless circulating library that most beach huts seem to include as effortlessly in their décor as the sea-facing deck chairs and dubious massage parlours. Because this Goa surprisingly sees a place for books as it does for beer—in second-hand bookstores next to tattoo parlours, in makeshift book racks nestled between tie-dye bandanas and spare bike parts, in strictly Israeli breakfast joints with bookshelves that take up an entire wall. The rule is simple. Read what you like. Read for as long as you like. You could spend the day here watching the sea change colour in between the pages of a Herman Hesse. Or a Twilight, if you will. They don't judge. They even let you take it back to your room if you promise to bring it back the next day. And they don't assume that you won't because that wouldn't be very nice. And in Goa, especially on the beach, faith comes easy.
Most of these self-made libraries are furnished by travellers who needed the space in their overflowing backpacks. Ranging from the popular to the literary to the downright obscure, the random collections include titles in philosophy, travel, spirituality, religion apart from regular fiction, fantasies and potboilers. There are several books in different languages as well—you can put your money on finding a German Of Mice and Men and a Hebrew Dan Brown quite easily. Going back to several decades, some titles can be a rare find and a wonderful surprise—the kind you remember a trip for years later. Unsuspecting bibliophiles have been known to find first-edition copies of poetry and author-signed classics that they've kept back neatly on the shelf after staring at in disbelief for a while.
Often books from Palolem have been known to end up dog-eared in neighbouring Agonda; however as most shack owners will claim bemusedly, the inventory of titles never hits negative, there is almost always more books than what they started out with. But then again, that is the law of the sea. You return what you find. Maybe in a different form—in a Lonely Planet scrawled with your hasty updated notes, or a brand new book that seems a shame to read anywhere else. You'll leave it behind because no one's asked you to.
Read also : Misty Goa in Monsoon