Time will stand still when you stand atop Nag Tibba…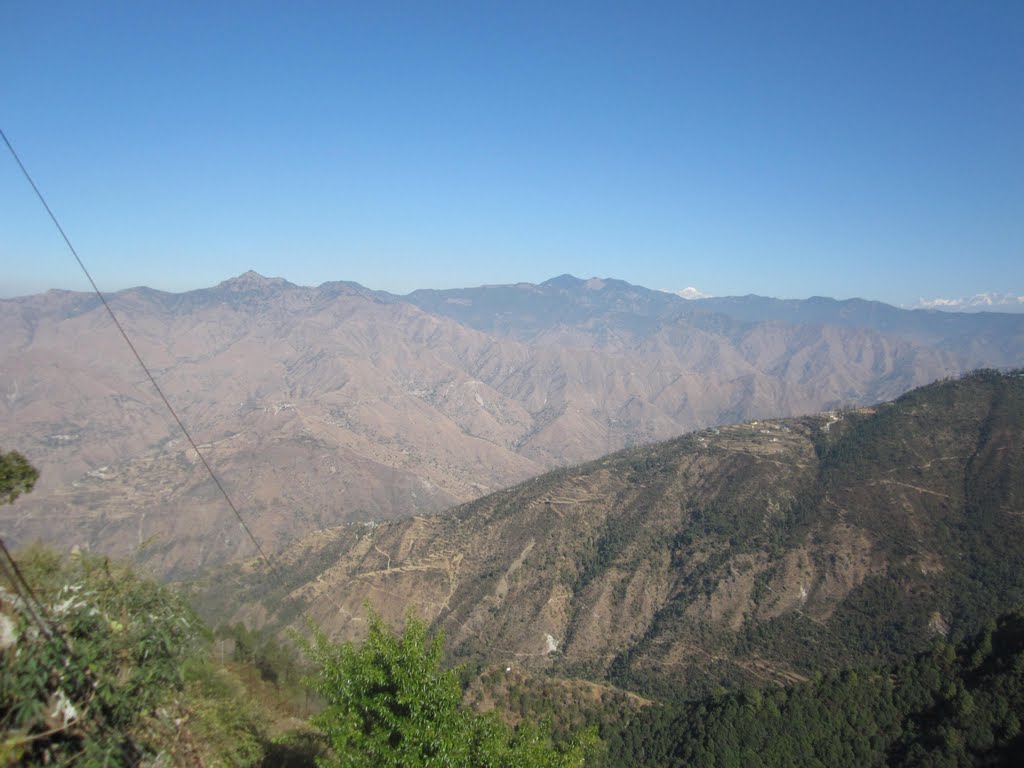 Mussoorie and Landour serve as entry points to some of the most exciting trekking destinations in the Himalayas. But if you asked the late Heinrich Harrer, Austrian mountaineer, sportsman and author, he would have definitely prescribed an expedition to the Nag Tibba. It was after all the Serpent's Peak which became Harrer's gateway to Tibet, the country where he spent seven years, and chronicled his bestselling novel Seven Years in Tibet.  Before you venture forth however, be advised to carry a sufficient amount of water to last a day, packets of instant noodles, sleeping bags, a tent, and the bravado of a German war veteran.
An ideal starting point would be Devalasari, a short drive from Mussoorie where you can stay at the Forest Guest House by taking permission from the local forest officers. A stream flowing close to the guest house is the final resource of fresh water, and it is highly recommended to drink from it because it is far more refreshing and invigorating than any form of bottled water you might have consumed. Once the trek begins, rest assured there will be very few, if any, people you might encounter. The trek is long, through a winding pathway, and is only moderately difficult as the gradient never witnesses a sharp rise. But it is the distance which challenges your spirit. A couple of kilometres into the trek you come across the village of Oothad. It is only here that the definitive trek towards Nag Tibba actually begins.
A few hours into the trek, the brilliance of the surroundings really begins to sink in. The mountains in the distance begin to blend into the horizon, and the cosmic nature of the Himalayas makes itself visible in the most ethereal blend of colours, textures and landscapes. In about 4 hours, you would have reached Nag Tibba, where you will find the Nag Devta temple. There are people who live near the temple, shepherds who camp there for months for the nourishment of their livestock. It would be advisable to engage them for information about the animals in the vicinity.  The forest department has a wooden house built here for accommodation and a tent or a sleeping bag would suffice for the night. However, ensure that all entrances are shut tight. The Himalayan forests are inhabited by leopards and sloth bears. It is the latter you need to be wary of.
The final stretch to the top of Nag Tibba is an hour's journey and is the steepest part of the stretch. The top of Nag Tibba is one of the few places in the Himalayas where you receive a 360 degree view of the entire mountain range. The view is awe-inspiring as the sheer size of the mountains overwhelms you.  Very much as Heinrich Harrer describes it: "In this place where time stands still it seems like everything is moving. Including me"