Think Jaipur, and the brain instantly imagines royal palaces, courtyards, gardens and bazaars. These are not the only places to visit in Jaipur though, as a day trip from the 'Pink City' will have you visiting the world's oldest, largest and deepest stepwell – Chand Baori.
History of the Chand Baori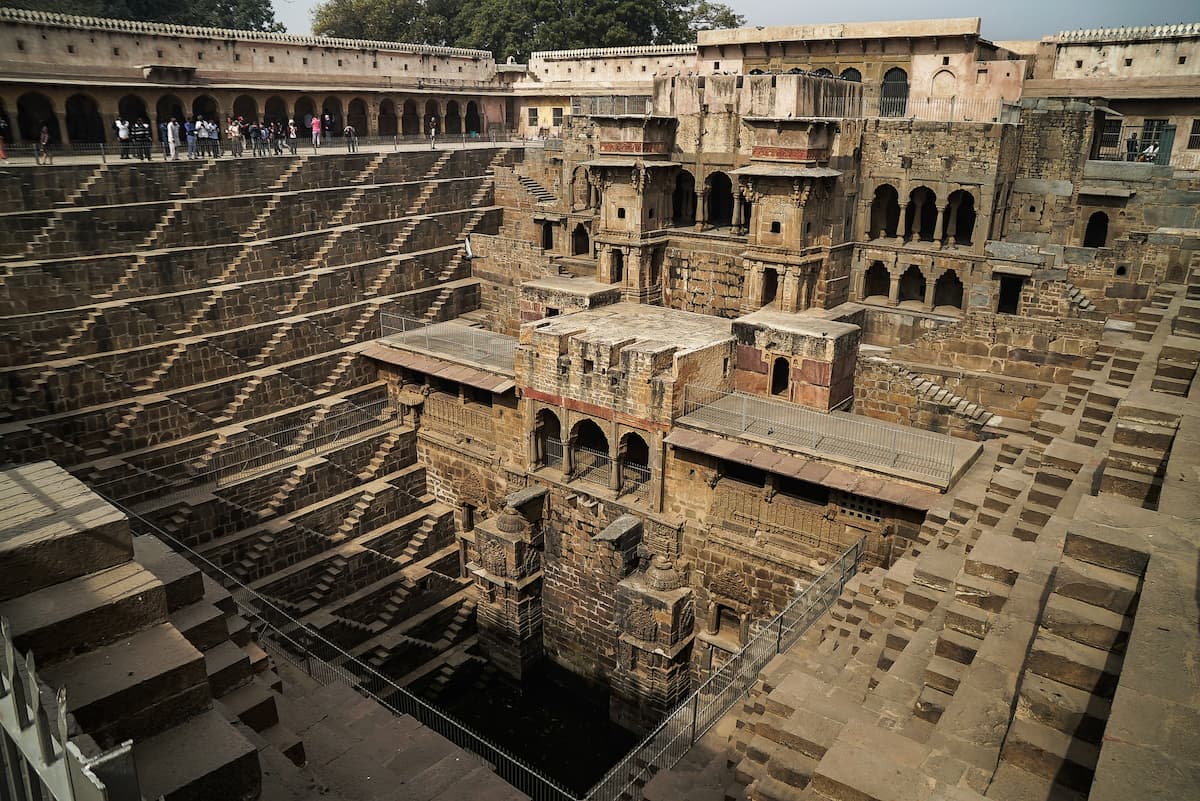 The four-sided Chand Baori, which has a temple on the back face of the building, dates back to the 8th Century, and features over 3,500 steps arranged in perfect symmetry. Stepwells like the Chand Baori were built for harvesting water since the geography of Rajasthan is one of an arid, dry region. At a depth of 64 feet with 13 floors, the Chand Baori Jaipur is an architectural marvel!
In the 18th Century Mughal period, the stepwell saw additions such as an upper palace building with columned arcade, art galleries and a retaining wall, and the remains of these old sculptures and drawings are visible to date. As one gets closer to the bottom, the well starts narrowing, and the air starts getting around 5-6 degrees cooler. Since the air is cooler below, the Chand Baori was used as a community gathering place by locals during periods of intense heat. The bottom of the well also sees resting rooms which were to be used by the royals during these days.
Chand Baori's adjoining temple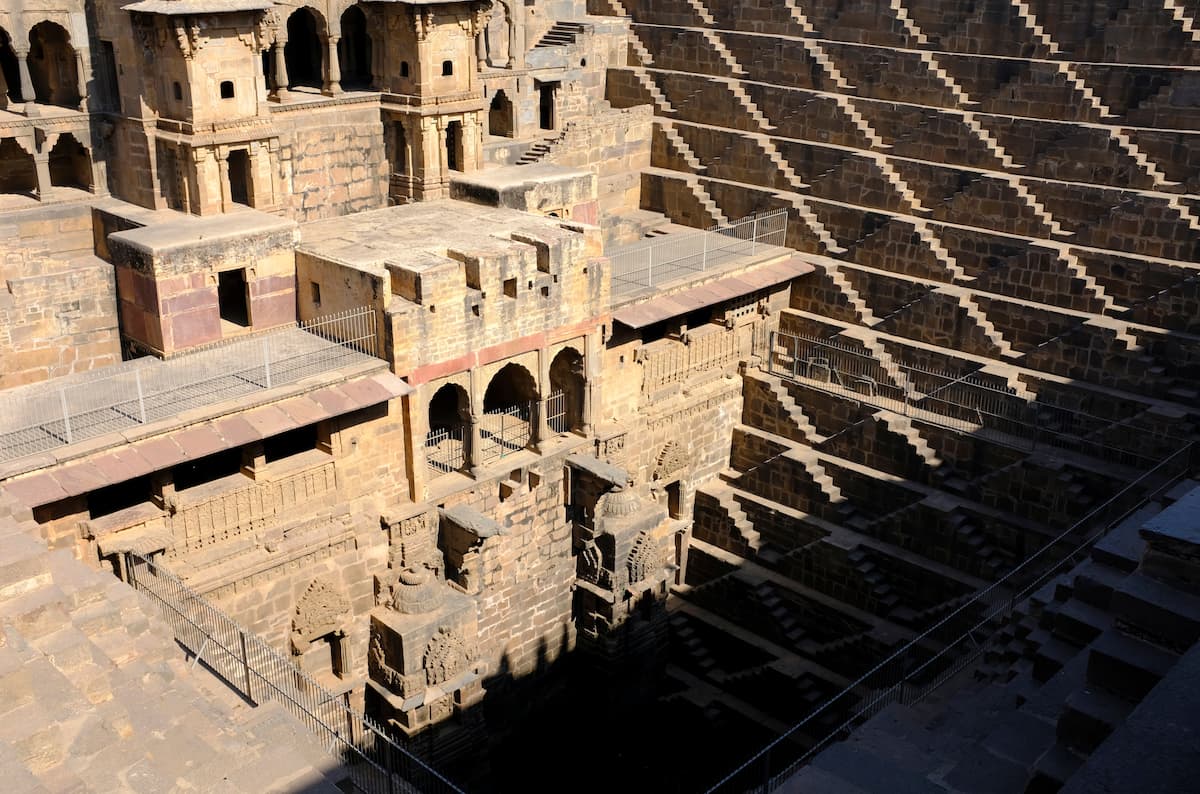 Adjoining the Chand Baori is a temple dedicated to Harshat Mata, considered to be the Goddess of joy and happiness in the region. The temple was built somewhere in the 9-10th century, to commemorate the Goddess's glow and brightness, and hence the village where the Chand Baori is situated was called Abhanagri (city of brightness), which over the years has come to be known as Abhaneri.
Getting to Chand Baori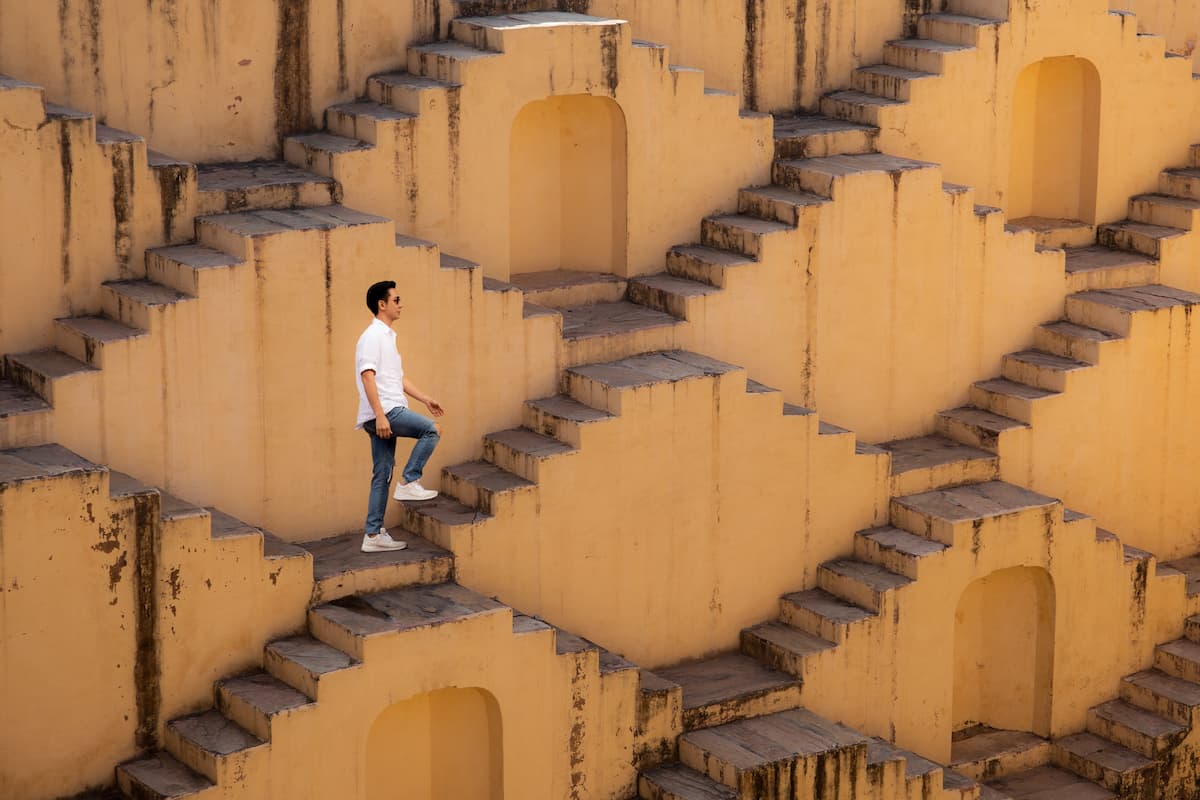 The Chand Baori is 90 km east of Jaipur, and can be easily accessed through private taxis, or with personal vehicles. Ensure to earmark a whole day in your Jaipur sightseeing itinerary to comfortably visit the Chand Baori and the Harshat Mata temple.
Best time to visit and Entry Fees
The Chand Baori is open to visitors daily from 8 am to 6 pm, there is no entry fee. The best time to visit would be between October and March, where the temperature tends to be around 20-30 degrees
The best place to stay in Jaipur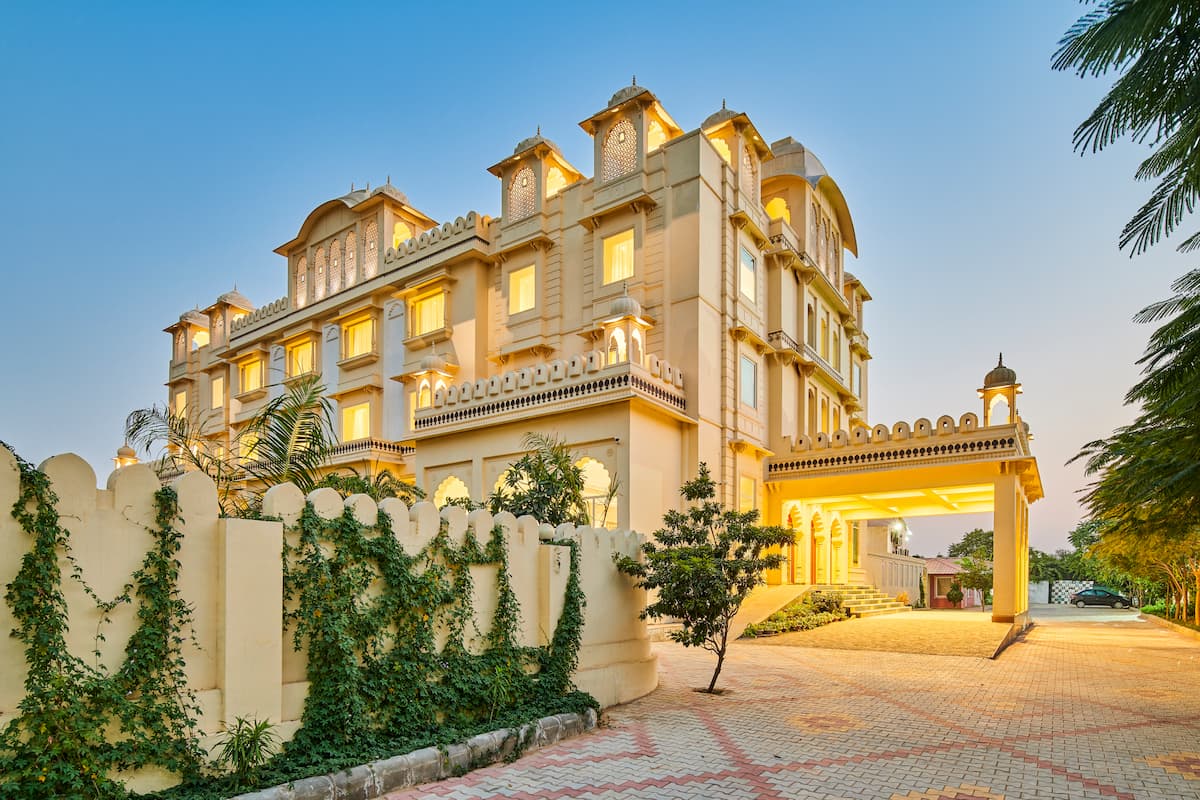 You do not need to search too hard to find resorts in Jaipur as the Sterling – Atharva Jaipur, with its 30 palatial rooms and 15 cottages with private sit-outs, is just a 40 minute drive from Jaipur International Airport.