Guruvayur, the pilgrimage town in Kerala is known for the centuries old Guruvayur temple. Did you know that it is also home to the world's largest sanctuary for captive elephants? The Guruvayur elephant camp houses 58 elephants currently. Spread over 11 acres of land, visitors are welcome to see these majestic, yet gentle giants up close. You can even feed them under the close watch of the mahouts.
Location and History of the camp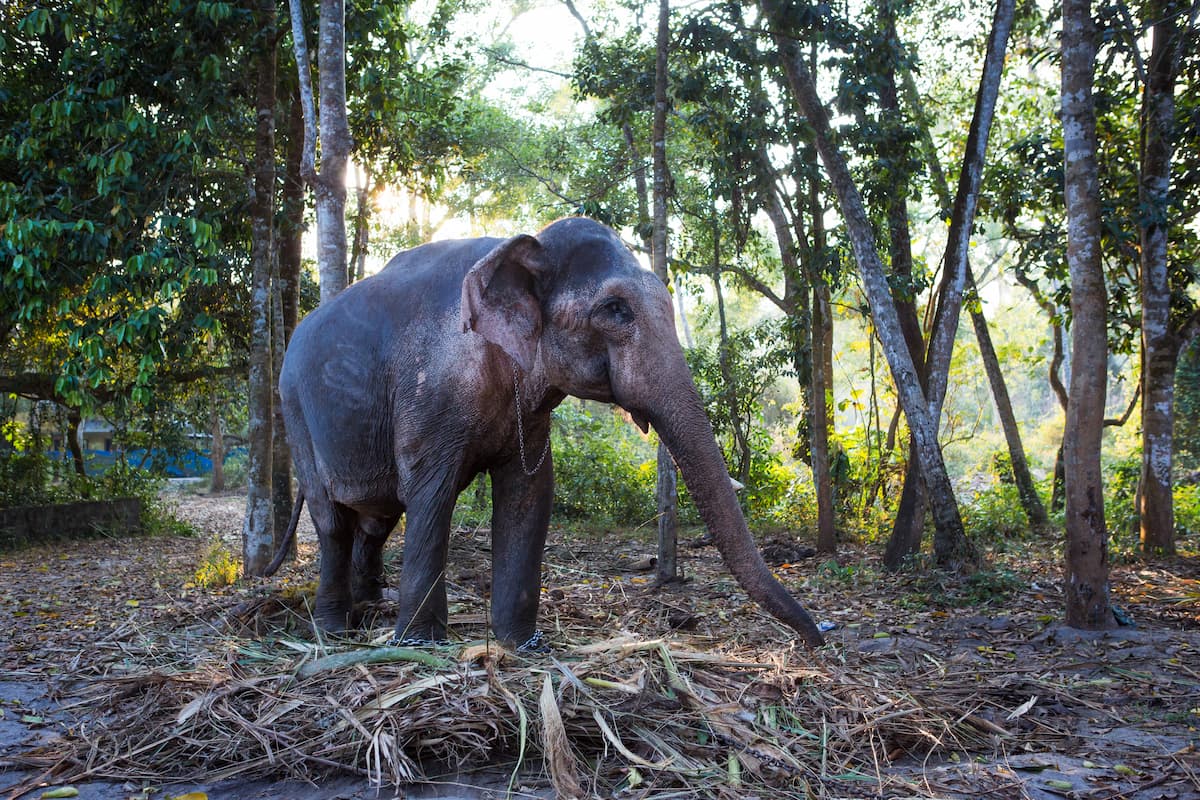 The Elephant camp in Guruvayur is located in Punnathur Kotta, a mere 3 km from the Guruvayur Temple. The elephants in the camp belong to the temple, and are offerings made by the devotees of the temple.
The grounds of the camp were the palace grounds of Punnathur Kotta, and belonged to the Punnathur Kings. Today, these grounds are used to train these elephants for daily temple rituals, temple processions and an annual elephant race. The winner of the race gets to carry the idols of Lord Guruvayur during the Shiveli procession.
The elephants are maintained by the camp authorities who use traditional methods to treat them for any ailments. During the month of July, the elephants are given special ayurvedic treatment and food, befitting what God's own country is known for! Presently, the oldest elephant in the camp is around 82 years old and named 'Ramachandran'.
Timings and Entry Fee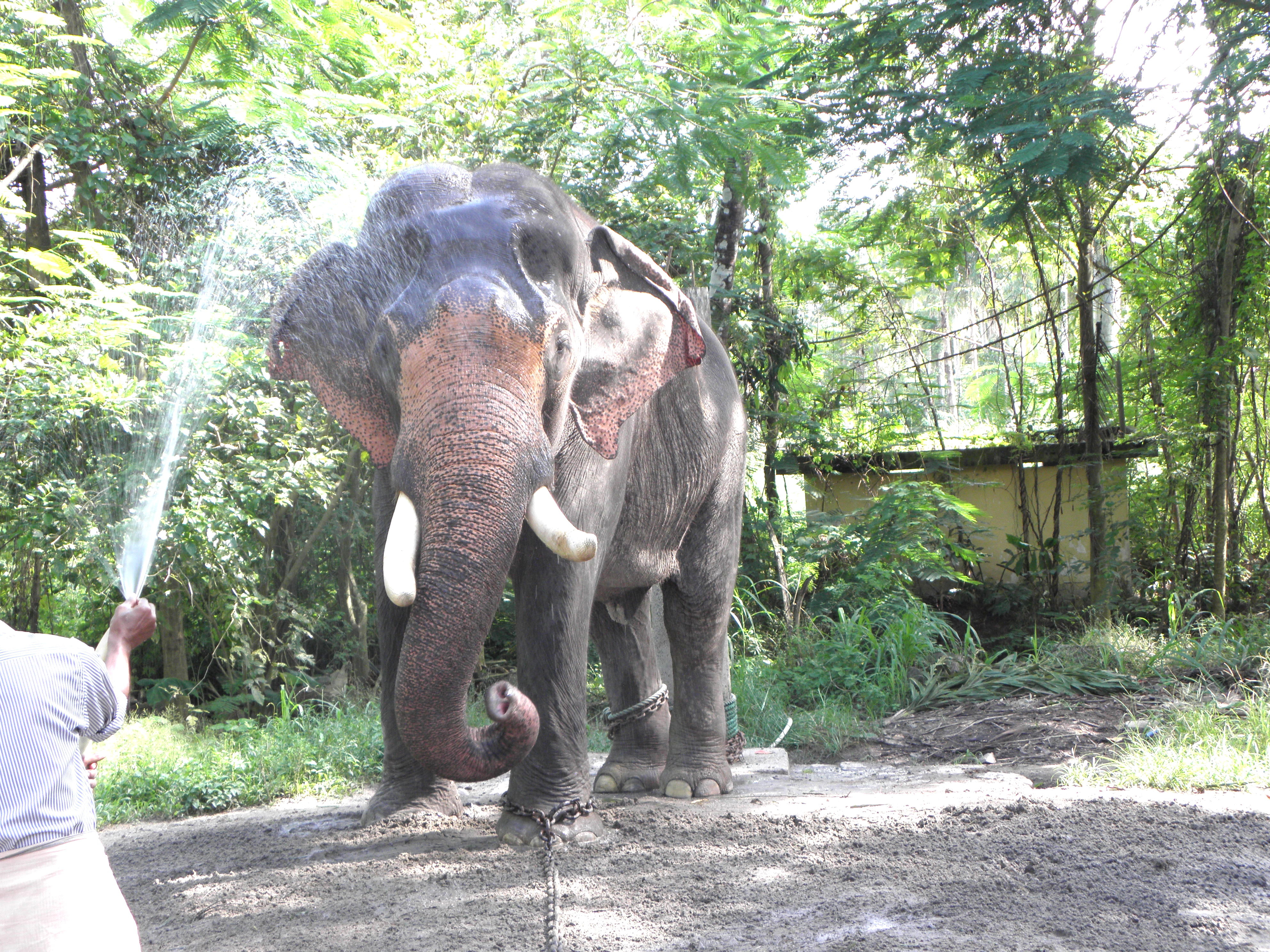 If you are searching for places to visit in Guruvayur, the elephant camp is definitely a place you can spend an hour or two. It is open year around, from 9 am to 5 pm, with an entry fee of a mere INR 10, and a further INR 25 to use a camera inside.
Getting there and places to stay
The closest city to Guruvayur is Thrissur, which is around 30 km away, and is well connected by rail and road. The closest airport is in Kochi, which is around 90 km south of Guruvayur.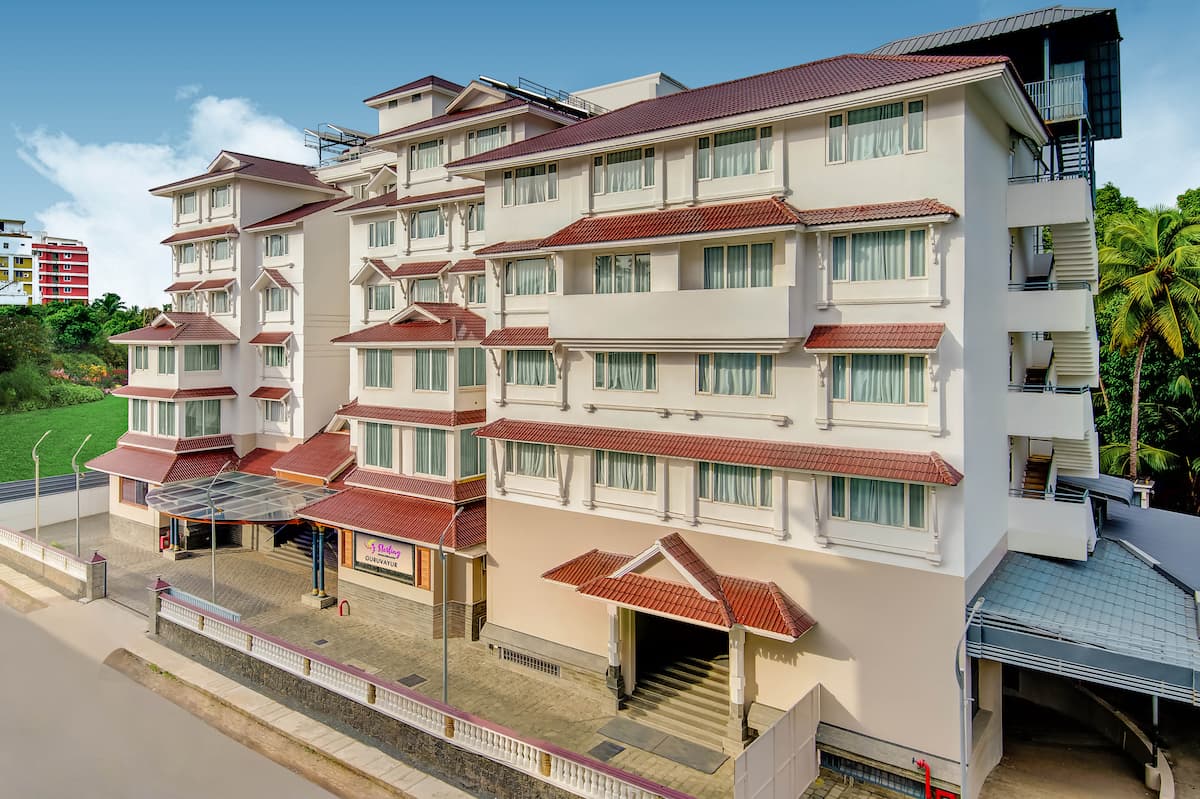 Your search for good resorts in Guruvayur will not be difficult as Sterling  – Guruvayur is located just 1.5 km away from the elephant camp and features 71 spacious rooms including 7 premier rooms.