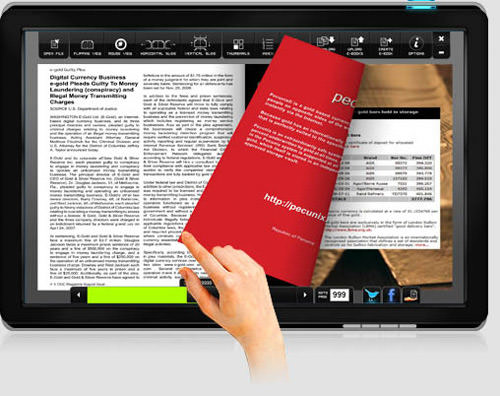 If you love reading, you are going to love this gadget. Kindle Paperwhite has the potential to revolutionize the whole e-reading experience and turn sceptics into ardent admirers.
First thing you will notice that it is lighter and much more efficient than other e-readers and tablets available in the market. Designed to deliver the best experience to its readers, Kindle Paperwhite's battery lasts really long. Depending on your usage hours, it requires to be charged once or twice a month.

The biggest complaint of e-reader users is discomfort faced while reading outdoors or while travelling is glare due to bright light. But be assured, you won't face that issue with Kindle Paperwhite E-reader.  It reads just like a paper, with no frustrating glares and eye strain. You can enjoy your book while sunbathing next to the pool or on the beach!
Some other remarkable features of this gadget are flexibility offered in adjusting text size & type, brightness of the screen, and fast processor for smooth reading experience. You can also look up for meaning of words and phrases as you read!In addition, the Kindle can hold upto 1,100 books! So you no longer have to choose one book for your trip and worry about adding weight to your backpack!
Gadget Details
| | |
| --- | --- |
| Gadget name | Kindle Paperwhite E-reader |
| Details | A high-tech device, Kindle Paperwhite is light, efficient and smooth. High Quality display with flexible screen setting, clear text and no glare. |
| Dimensions | Depth: 6.7 inches; Width: 4.6 inches; Height: o.36inch |
| Weight | 206 grams |
| Company | Amazon |
| Website | Amazon.com |
Note: Images & definitions in this article are owned & copyrighted by Amazon.