Newly married couples hunt for the perfect honeymoon location long before they have taken their vows.
And why shouldn't they?
Honeymoon is one such phase of life that never comes back with the same excitement and zeal. There's something unique about taking that first trip together. It's all about celebrating the beautiful union that two people have just been tied to. And they can't have a better personal space to strengthen this bond than taking a trip to a serene location perched within the mountains or the sea.
With thousands of newlyweds thronging to the most common honeymoon locations in India, these spots get crowded and fail to offer the privacy every newlywed deserves.
 Read on to discover the most ideal honeymoon setting to ignite the fire between you and your loved one.
The lesser-known honeymoon destination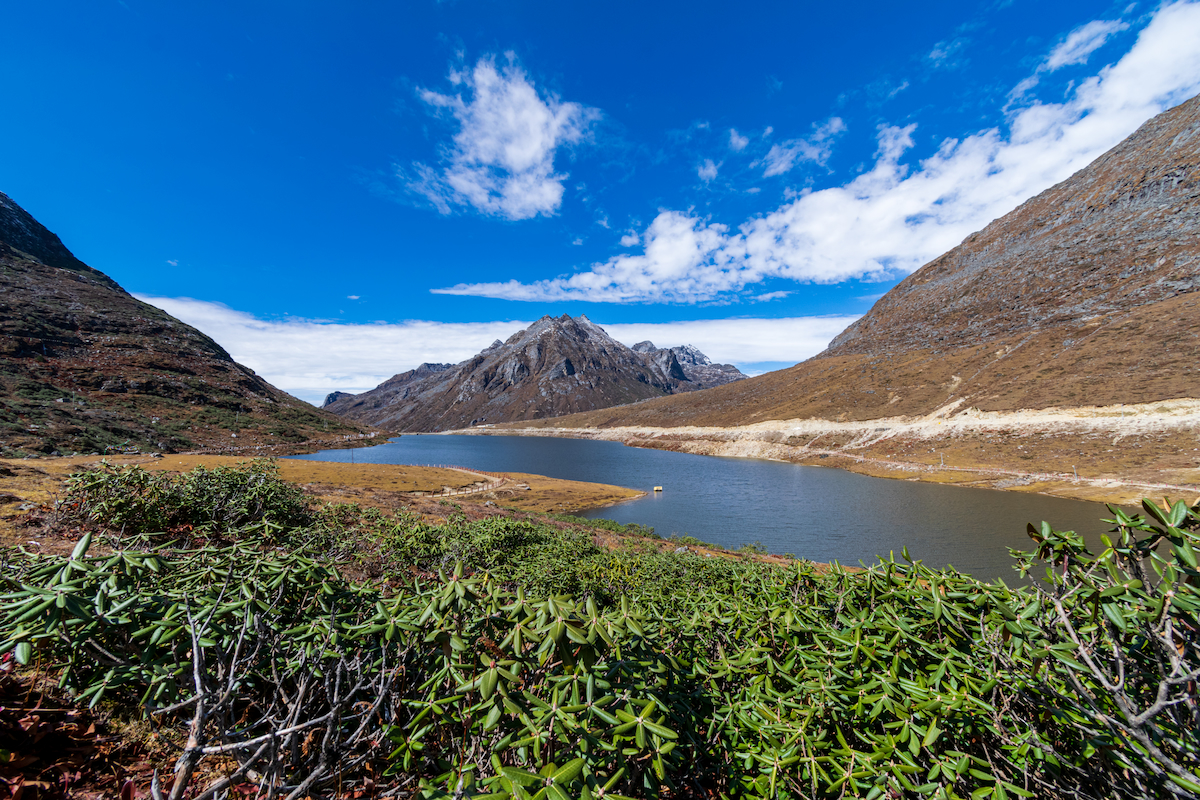 Situated at an impressive altitude of 10,000 feet, Tawang could be that dreamy honeymoon location you have been imagining about ever since you were a teenager.  Tawang sits comfortably rested between the mountainous terrains of Arunachal Pradesh offering the much-needed tranquility to couples.
In this awe-inspiring location, forests are massively spread across landscapes, high mountains aim for the skies, large rivers run deep and free and humbled culture comes alive in all its rooted simplicity.
It's disheartening that such a picturesque honeymoon destination rarely makes its way to a newlywed's wishlist.
Spirituality imbibed in natural beauty
Tawang is well-known for its majestic Tawang Monastery that is approximately 400 years old and is one of the biggest Buddhist monasteries in India and second largest in Asia. This Buddhist monastery is a significant pilgrimage destination for people following Buddhism.
Mesmerizing views of valleys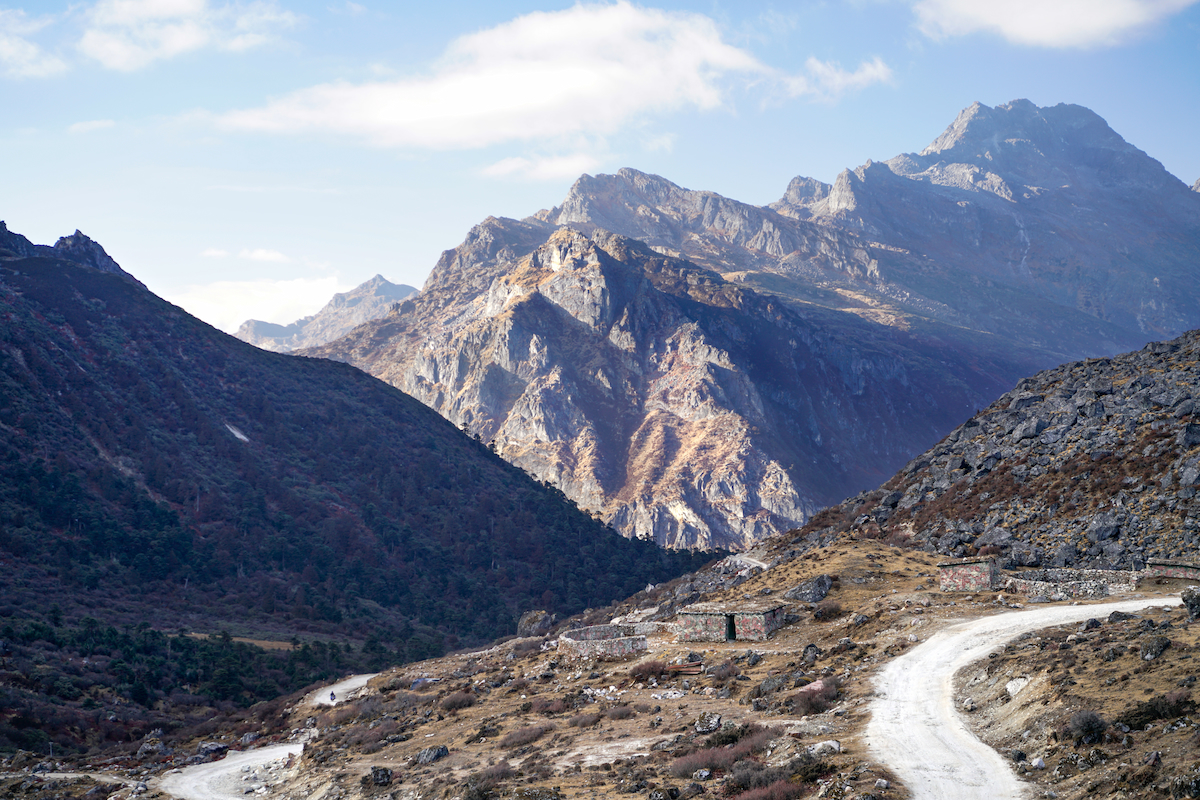 The Tawang valley offers a serene and pollution-free environment which you won't find at other cliche honeymoon spots in India. Getting to the Tawang valley is a long, spectacular journey in itself as you zig-zag your way through scenic mountainsides while the lush forests gives its way to icy passes and peaks.
Take in the tranquil surroundings, all you'll hear is your heart beating in solitude.
The spiritually-rich Tibetan Culture
This spellbinding beauty is highly influenced by the Tibetan culture. In the stunning highlands of the Eastern Himalayas, Tibetan Buddhism has for ages survived and progressed true to its essence. Monpa tribe dominate Tawang as one can find more than 20,000 dwelling here. They follow Buddhism and one can find a Buddha statue in almost every house in Tawang.
Attractions in Tawang for honeymooners
Witness enchanting view with your loved one at the Sela and Bumla Pass
Sela pass is about 13800 feet high and gives you one of the best scenic views with snow-capped surroundings, chilly winds and cotton white canvas. You can almost feel the clouds passing through your hands. Overlooking this mesmerizing view flows the beautiful Sela lake.
Tip- Relish a steaming hot cup of coffee & lip-smacking noodles at the restaurant by the pass while you breathe in the chilly breeze.
Bumla pass stands at 16000 feet and is believed to be the passage through which the Dalai Lama took an escape from Tibet to India.
Get showered with blessings for the new journey of your life at the Tawang Monastery and Taktsang Gompa
Taktsang Gompa is one of the finest religious places to visit in Tawang. It's a super peaceful, serene place perched at the hilltop overlooking a steep cliff.
Did you know – The literal meaning of Taktsang Gompa is Tiger's Den.
It is nestled between thick, coniferous forests and huge mountains. And thousands of devotees throng here all year round. You'll surely be overwhelmed by the soothing ambience that makes you feel one with God and nature.
Travel tip- Don't miss out on your camera for this one. Taktsang Gompa is not only a spiritual treat but a visual one too.
Take a romantic walk hand-in-hand at the serene Madhuri Lake and Pankang Teng Tso Lake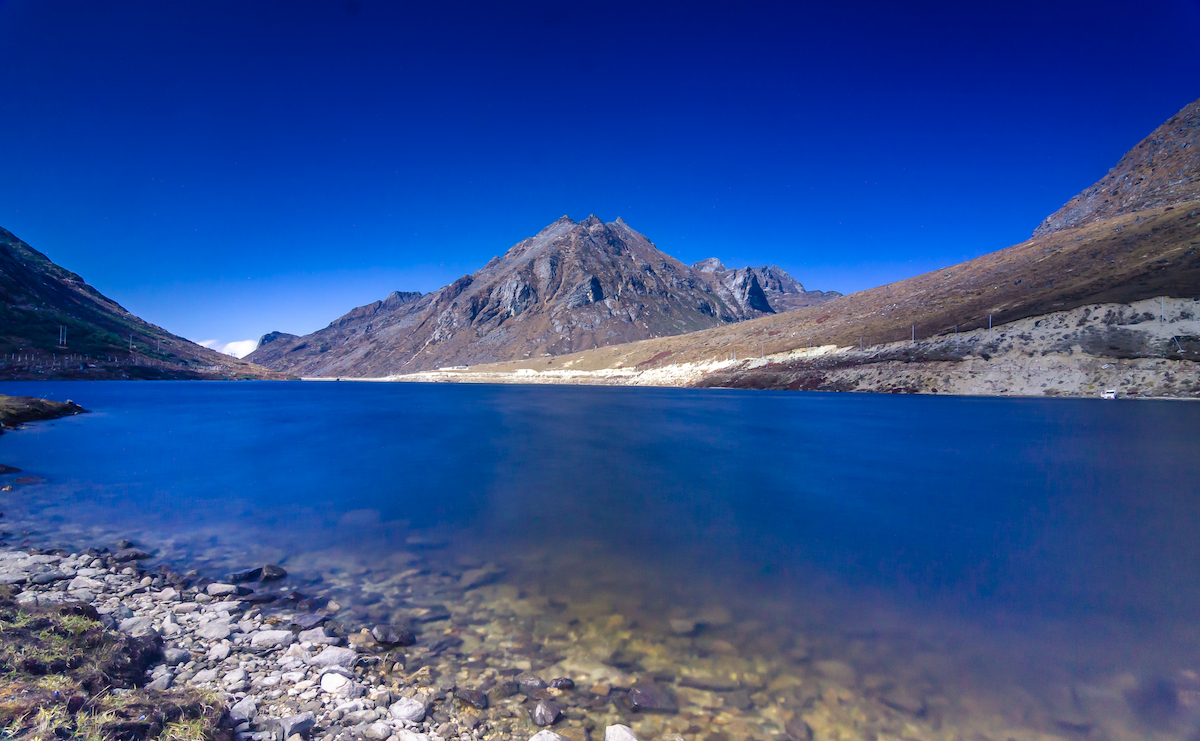 A prominent sightseeing place, Madhuri lake is surrounded by snow-capped mountains and lush valleys. It's a great place for newlyweds to take Instagram-worthy pics, take a romantic walk or just spend quality time together.
Surrounded by blue lapis flowers in summers and a blanket of snow in the winters, Pankang Teng Tso Lake is located in an open valley. Once you are there, you'll experience an overwhelming sense of relaxation. And what's better than sharing this moment of peace with your soulmate?
Escape your way to nature's milky white waterfall
If you want to reel in a single moment of pausing and admiring nature's magic, this is the place to be. Nuranang Falls drops down from 100 mtr through multiple steps producing a stunning view. This gorgeous waterfall makes for a serene spot perfect for quick, day trips.
Did you know – Nuranang falls shot to fame after Madhuri Dixit shot a song sequence here for her movie Koyla alongside Shahrukh Khan.
So, the next time you make a travel wishlist, look beyond Goa and dream of the paradisiacal landscapes of Tawang, a perfect retreat to bring two love birds closer.