Indians are fascinated by snow. With tropical climate in a substantial part of our country, many of us simply long for cold snowy winter nights, like the ones they show in Hollywood movies when Christmas is round the corner and little snowflakes like blessings from heaven are forming heaps of snow everywhere. A good part of India does receive cold, really cold winters. But snowfall is something that evades most of these regions too.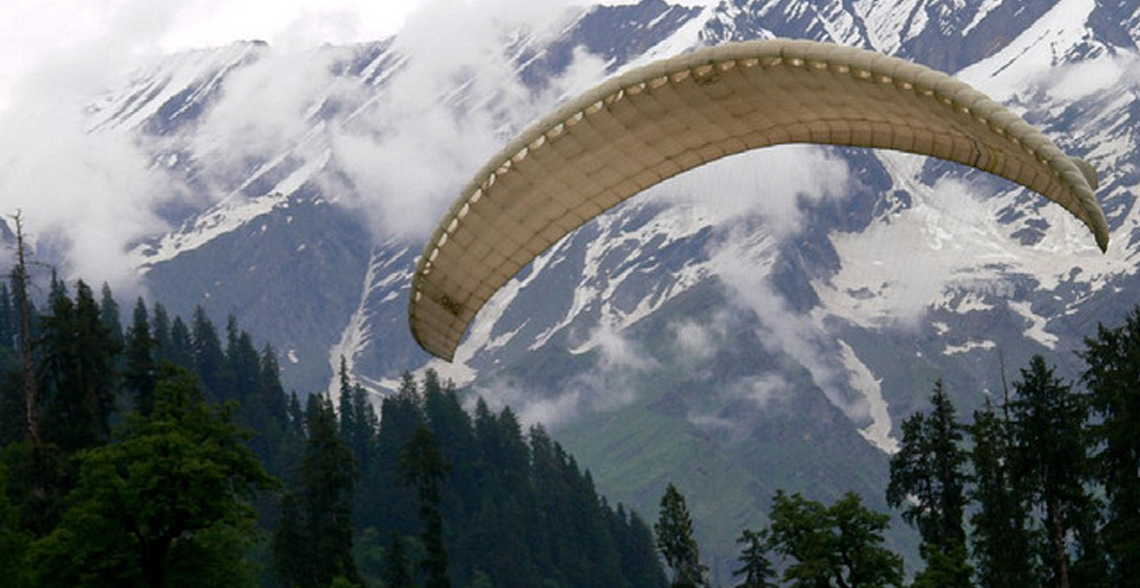 But luckily, the northern part of India does receive snowfall- a reason good enough for a journey up there. Manali receives snowfall enough in winters to satiate the snow-desires of anyone who wants to have a slice of this white paradise. Skiing and paragliding in the endless expanses of white snow of our desiversion of Swiss mountains is exciting enough to send chills down your body- literally, because of the drooping temperature!
Manali is also the starting and ending point of the famed Manali to Leh road journey. Let us alert you: this 479 km journey is not for the faint-hearted. There will be stretches of road with few vehicles for company, if any, and altitude sickness will get to you sooner or later. Which is why, it is advisable to spend a day or two in Manali (altitude 6400 feet), so that your body does not get an overdose of sudden atmospheric and pressure change.
This far-out pursuit of thrill is what makes it exciting for many, and unnerving for others. All you need is a good dose of patience and passion, more than anything else. And for the true adventure-philes, it is the trip of a lifetime. Be it a bunch of people in an SUV or bikers in a group, the kick of adrenaline rush you'd get to cross several chilled streams and stretches of tough road to reach altitudes of 17000 feet is what the journey is all about. The journey begins from Manali to Rohtang Pass and beyond; with eye-popping views of snow-capped mountains, glacial melts and sand and humungous natural rock formations.
For those of you, who'd prefer not driving in order to gulp down the beauty in all its totality, you can also choose to go on a bus or shared cab, both of which have decent frequency up and down the highway.
All you need to is some smart and light packing including good quality wearables, correct information about the status of the highway (it remains open for about four-five months during summers), and the pure love and passion for travelling. And there you are, ready to embark on one of the best journeys of your life.