Yelagiri is fast becoming a vacation hotspot in southern India, thanks to its proximity to metros like Bangalore and Chennai, but more because of special efforts by the government to promote tourism in this humble and cute little hill station. The word 'cute' here should not be mistaken for merely a homely place- for Yelagiri has many an adventure up its sleeve. The hill station in the Vellore district of Tamil Nadu is quite well-received by young fitness enthusiasts because of the excellent rock climbing, paragliding and trekking options available here.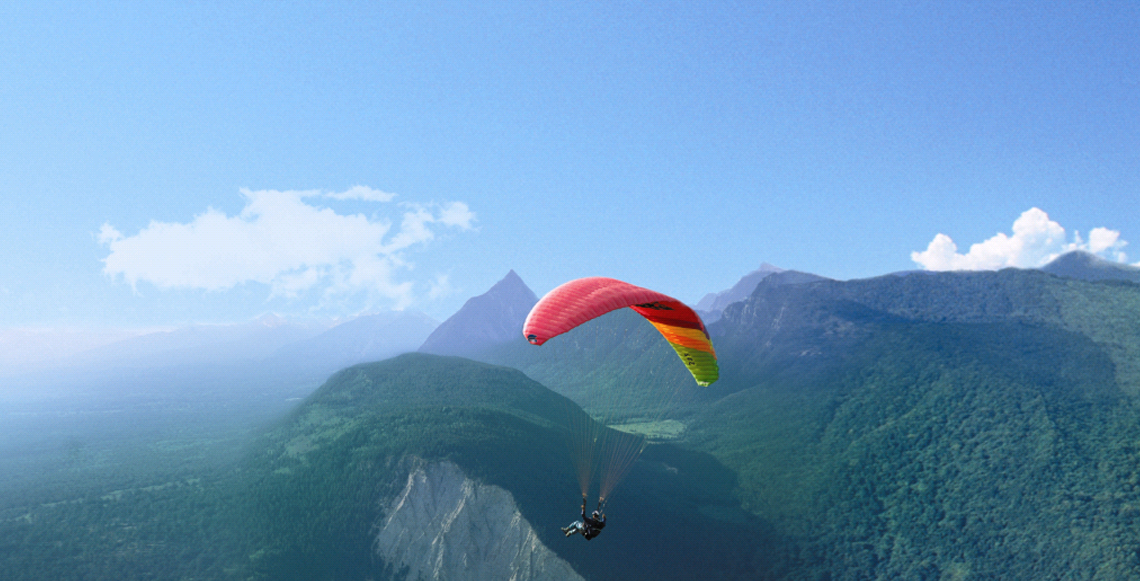 The journey into Yelagiri begins with 14 hairpin bends and as you go higher and higher, the air gets fresher with the faint sweet smell that hangs around almost everywhere. This is because of the dreamy rose gardens, orchards and green valleys that dot this hamlet.
Organized by the Yelagiri Adventure Sports Association (YASA), paragliding is quite popular in Kottur, Muthanoor and Raneri. Besides offering a joyride with a trained pilot, YASA also conducts one – day training workshops for people who want to have their stint at flying. Post that, you get to experience a flight-cum-joyride with an experienced pilot. Of course you're not ready to completely paraglide on your own yet, but the feeling of controlling the paraglider is exhilarating enough!
A trip to Yelagiri is hardly complete if you haven't trekked up to Swami Malai Hills, which are located at an altitude of 4,338 feet- the highest in the region. Pack water, a few energy drinks and chocolates in your backpack to keep you going up this easy trek which takes about an hour. Munch them away without any guilt- you are already burning the calories away as you walk up to the mesmerizing view! Equally beautiful and rewarding is the trek to Jalagamparai falls. These falls are seasonal, so ask the locals beforehand to avoid any disappointment. They are generally dry during the summer months.It is recommended that you complete your trek by sunrise so that the sunshine doesn't get you too sweaty and tired.
Afternoons and evenings have their own charm in Yelagiri; boating and picnicking with friends and family at the gracious Punganoor Lake is a perfect way to unwind and relax after an adrenalizing escapade.