I was lucky. My parents loved travelling. Even with kids. Having babies did not cramp their desire to travel or explore. One of my earliest memories is in Kovalam, Kerala. I was wearing this extremely ill fitted swim suit which was made for a kid at least twice my size. My Father encouraged me to venture into the water while my Mom sat on the shore which had so many crabs. I was so torn and scared between the crabs and the deep sea. I chose the sea (I think) and a lifelong yearning for beaches ensued. At some point my father swam away and seemed very far away. He kept urging me to walk to him. Looking back this is what he has always done.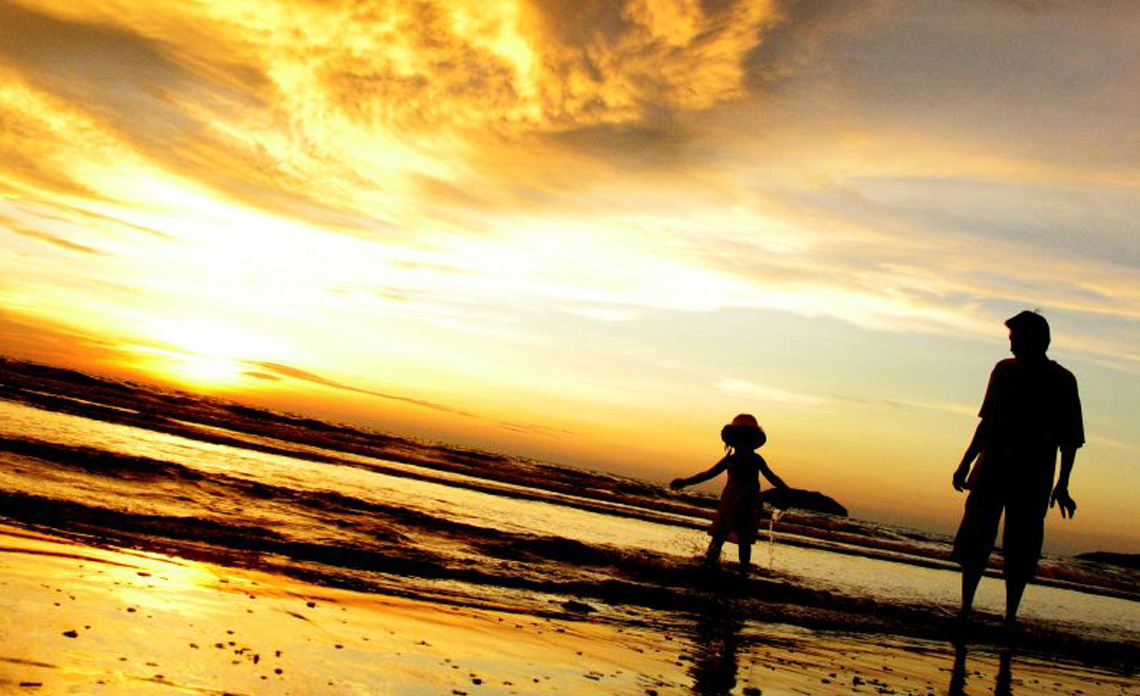 My husband likes to say that my father dwells in a different orbit. That is probably true but I like to think that he was very futuristic. I remember the winter of 1999 when he got me my first Harry Potter book (Prisoner of Azkaban.) The book was unheard of in India and was barely released a few months before in the US. He ordered it at a book store in a small town and magically they were able to get me a copy. Of course when I read it I didn't quite grasp that it would become such a phenomenon.
In the summer of 2013 I was fortunate enough to be able to take my whole family on a 10 day long vacation and part of the trip was in Bhutan. No one knew what to expect and when we reached our hotel at midnight we were all blown away. I remember the expression on my parents' face of sheer joy and exhaustion. The next morning as we all had breakfast looking out into the rolling hills and mountain – river from our room I noticed how happy my parents looked. That day they hiked up to the Tiger's Nest monastery with us and made it half way – a daunting task for anyone over 40. Even after all these years they still looked like kids in a candy store.
It would be wrong if I didn't mention how my father gave up one entire vacation just so I could learn how to play good tennis. He spent that "vacation" taking me to the coaching classes and every other activity was planned around that. I often ask myself whether I would do that for my kids.
Being a Father to two daughters is rough. There are the initial years when the girls are madly in love with you, then the teenage angst when they are madly in love with everyone but you, then the mid -twenties when they start turning into their Mothers. I would like to acknowledge on this Father's day the contribution that my Dad has made to my world – a love for sports, a desire to push myself harder everyday, a desire to travel and of course – Harry Potter. I hope that together my parents never lose the wanderlust and always look for ways to escape – into another orbit.