There's nothing like breathing in the cold, fresh mountain air. Our health, more often than not, takes a backseat in our workaholic city lifestyles, which is why it is all the more necessary to give our poor minds and bodies a break. There is sufficient research to prove that mountain air is good for health as it is charged with negative ions- ions that stimulate feelings of well-being, rejuvenation and mental peace. Luckily, nature has been so kind to bless India with a number of mountain ranges and hill stations. Among them, Nainital is quite popular in the Northern region. Known for its lakes and spectacular views of the Kumaon Hills in the beautiful state of Uttarakhand, Nainital is as favourite a destination for school or college excursions as it is for family vacations.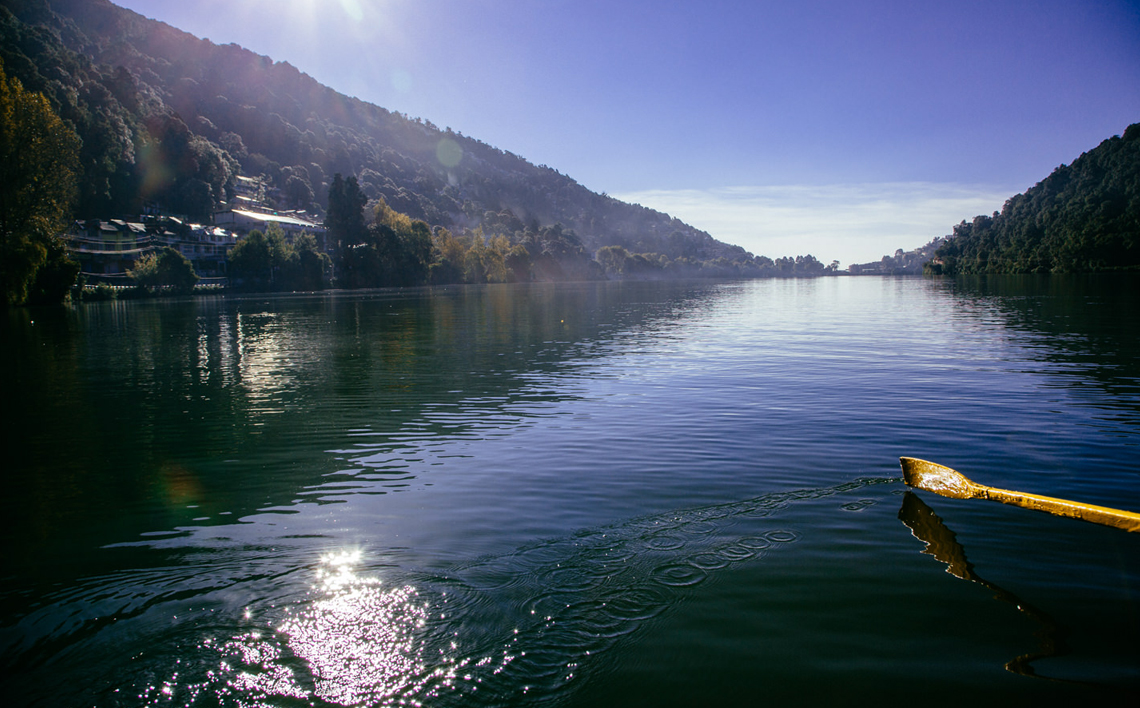 Health and fitness get an even bigger boost when you exercise in the pure environment of a hill-station. A simple activity such as cycling can be quite an invigorating experience. Plan a trip with friends and get competitive! Be it cycling around the Naukachiyatal or around the town, exploring Nainital on your own makes it all the more exciting.
If you want to expand your reach even further, about 55 km away from Nainital lies the beautiful quaint town called 'Ranikhet' literally meaning 'the Queen's farm'. Bikes are easily available on rent and biking down to Ranikhet is an experience of a lifetime, especially if you love the idea of mountain biking like the one on the Manali-Leh highway, yet haven't been able to do it for some or the other reason. The road to Ranikhet has many picturesque sights to offer: from paths shadowed with canopies to valleys filled with clouds and the silent mountains in the distance.
The little surprise in middle of the journey is Chaubatia- a plantation of apricots, peaches, chestnuts and almonds with snowcapped Himalayas forming a backdrop. In summer, the beauty of Chaubatia multiplies a hundred times when the famous apple orchards are in full bloom. Guides are available for hire which take you on a guided tour throughout the garden and introduce you to the rich variety of Himalaya flora. Keep space for some merchandise in your bag, as you wouldn't be able to have enough bottles of the locally produced juices, pickles, jams, squashes being sold in small shops within the area. Back in your resort at Nainital or at home, when you open these bottles the taste of Ranikhet and the revitalizing memories will come back to life.