With every part of the country wearing a different hue, India is at her very best during the rains. We bring you three monsoon destinations—Lonavala, Goa, and Munnar—each of which not only offers a unique vista, but also a distinctive itinerary.
Oscar Wilde famously criticised conversation about the weather as being "the last refuge of the unimaginative". We beg to differ—for monsoons in India are a cult by themselves. They are a subject of various discussions—water levels in the reservoirs, the best routes for a trek, the best excuse to sneak away and get drenched, the best tapri for a hot cup of masala chai and bhajiyas, the best waterfalls of the season, the best monsoon festivals, and so on. Little wonder then that the last few years have seen a rise in monsoon tourism with many people planning a 'regular' monsoon vacation. Discounted hotel tariffs and less crowded destinations have made monsoon tourism attractive for the discerning Indian traveller.
A Trekker's Paradise
LONAVALA during the monsoon for most people would mean frolicking under the water gushing from the overflowing Bhushi Dam onto the steps nearby. But this quaint hill town situated 2,047 feet above sea level has much more to offer. Surrounded by the Sahyadri range—which is home to some magnificent forts built by Shivaji and the Peshwas—Lonavala forms an excellent base camp for treks across these mountains. Popular trails are those that lead to the forts of Rajmachi, Visapur and Lohagad. The route to the top is dotted with waterfalls, lakes, historic Buddhist caves and ancient Hindu temples. People who live in the small villages along the route rustle up authentic Maharashtrian fare at short notice. Each fort is a legend in itself. Tall ramparts, secret passages, arched gateways, water reservoirs, defunct cannons and places of worship—all whisper tales of valour, sacrifice and romance.
If you are not a trek-savvy person and prefer less strenuous pursuits, a leisurely walk around the scenic Tungarli Lake or Pavana Dam (14km from Lonavala) can lift your spirits. So if you are looking for some peace and quiet, with a bit of adventure thrown in for good measure, then Lonavala is the place to go to.
A Romancer's Delight
Most travelogues on GOA are odes to the state's endless beaches, grand old basilicas, traditional Portuguese villas, spicy vindaloo, happening flea markets, and of course, feni. But during monsoon, Goa plays a different tune—of mellow drizzles, of rhythmically gushing rivers, and of boisterous waterfalls—to serenade romancers. In this season, Goa brings alive romance like you know it from the movies or like you've seen it in your dreams. The weather is just perfect for that much-awaited yet unplanned romantic trip. Far from the madding crowd, you and your loved one can walk under a single umbrella through narrow, vivid green lanes; stay inside the resort room and watch the heavy downpour for hours; go out and dance in the rain; enjoy fishing at Mandovi River; or visit the Dudhsagar falls, located near the Mollem National Park. Believe us, the falls are a sight to behold. June to August is also the season of various festivities in Goa. So for some truly Goan fun, attend the famous Bonderam flag festival held on Divar Island, off the Panaji coast. Celebrated at the end of August, this festival begins with a flag parade, followed by a traditional fancy dress competition and a parade of floats. Be it spending quiet moments or cheering, dancing, and revelling at the fests, a trip to this charming, little place is all about togetherness.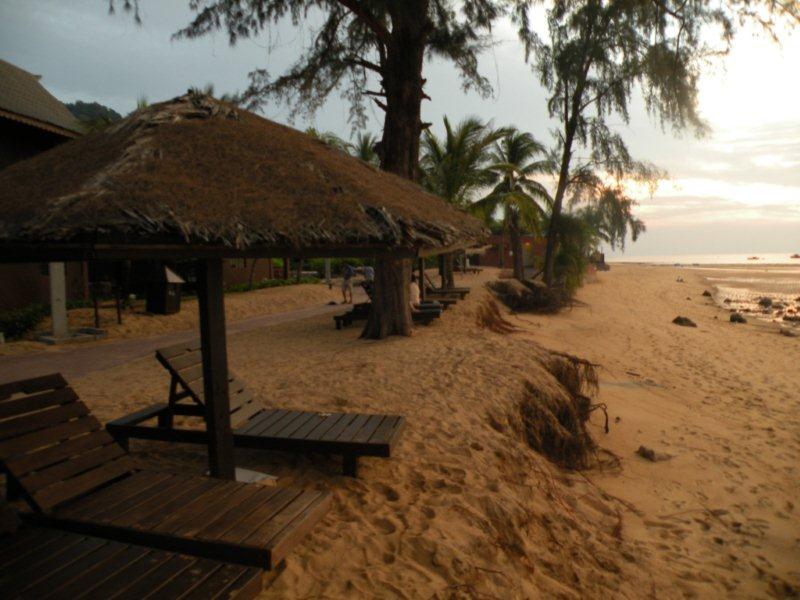 Read also : Goa in Monsoon
A Naturalist's Heaven
Picture this: endless, undulating hills covered with an extensive lush green carpet interspersed with silvery streams and rivulets, the sun and the clouds engaged in a game of peek-a-boo all day accompanied by the sound of the steady fall of rain. MUNNAR, situated at an altitude of around 1,600–1,800 metres, nestles in the lap of the Western Ghats and experiences very heavy rainfall (an average of almost 275cm). Seasonal streams and gushing waterfalls fed by the rains magically appear at every nook and corner. Heavy rains deter many but for those who revel in braving it, Munnar opens up a treasure chest—wildlife sanctuaries, dams, tea gardens, museums, virgin trek trails, silent valleys, and scenery that changes every hour. So if you are looking for tranquil solitary walks, gambols under waterfalls, challenging treks, or a relaxed, lazy weekend—Munnar is your destination.