Darjeeling is India's tea country. It is known across the world over for its excellent quality of tea. Though Darjeeling has many other claims to fame, the tea tag fits it like none other. This pristine hill station which was once the favourite summer getaway of the British still retains its vintage charm. It is overflowing with natural beauty and provides some spectacular views of the Kanchenjunga mountains and other peaks of the Himalayan ranges. Its charm is further enhanced by the presence of a heritage mountain railway. Watching the small train meandering through the hill on its tiny tracks is a train connoisseurs delight. The presence of serene Buddhist temples and monasteries lends the area a divine tranquillity. As you walk through the roads of Darjeeling you are greeted with wafts of fresh air that blow across the emerald tea gardens and ornament the slopes of Darjeeling.
A vacation in Darjeeling is a sure shot remedy for banishing those city blues. Sterling Darjeeling is a place where you can stay and enjoy the beauty of Darjeeling like never before. Sterling understands that holidays are no longer run of the mill and mere sightseeing is passé. Today people are looking for something beyond the ordinary, something that will make memories to be cherished for a lifetime. The concept of holidaying differently has been introduced by Sterling and it strives to present its guest new experiences in its resorts by curating some unusual experiences which are off the beaten track.
Tea trails in Darjeeling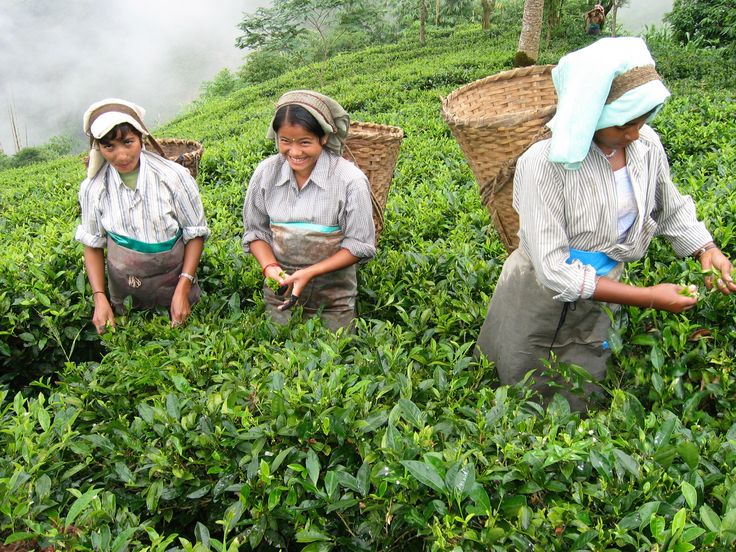 When in Darjeeling, it is natural that you think, drink, and breathe tea. Sterling offers some delightfully curated tea trail experiences that are sure to invigorate and refresh the senses.
The tea trail in Darjeeling takes you to a more than 150-year-old tea estate known as Lopchu Tea Estate or Lopchu Tea Garden. The tea estate is named after a local dialect known as Lepcha. The Lopchu Tea Estate is famous for its smoky black tea that is the morning cuppa for millions across the globe.
The Lopchu Tea Estate sprawls over a massive area of 226 acres and is situated between the towns of Darjeeling and Kalimpong. A visit to this tea estate is sure to stimulate the olfactory senses as the mountain air serenades one blowing across the seemingly never-ending slopes of tea gardens.
Though the tea trail is all about getting lost in the pristine environs, it is also an opportunity to learn more about the cup that cheers us every morning. One learns at the Lopchu Tea Estate about its world famous black Darjeeling Tea which has a unique smoky, malt-like musky flavour. This tea tastes absolutely divine with sweetened milk and millions across the world have been swearing by it for generations.
The tea from the Lopchu Tea Estate finds its way to the markets of America, Europe, Japan and many other corners of the world.
Once you have been satiated by the unending beauty and aromas from the tea gardens of Lopchu Tea estate, a feast awaits you at the resort's tea lounge. You get to indulge your senses with a tea tasting experience that will leave a pleasant taste in your mouth which will linger for a long, long time. You also get to taste some gems from the local cuisine like the ubiquitous momos along with tea to your heart's content.
The tea trails in Darjeeling curated by Sterling are sure to give a unique edge to your holiday and leave you feeling highly refreshed and satisfied. It would be an experience that will surcharge your being with renewed energy and calm your nerves. The feeling will remain with you long after you leave the balmy environs of Darjeeling.