"Refresher for the Soul!!!!!"
– Mrs. Deepa Saravanan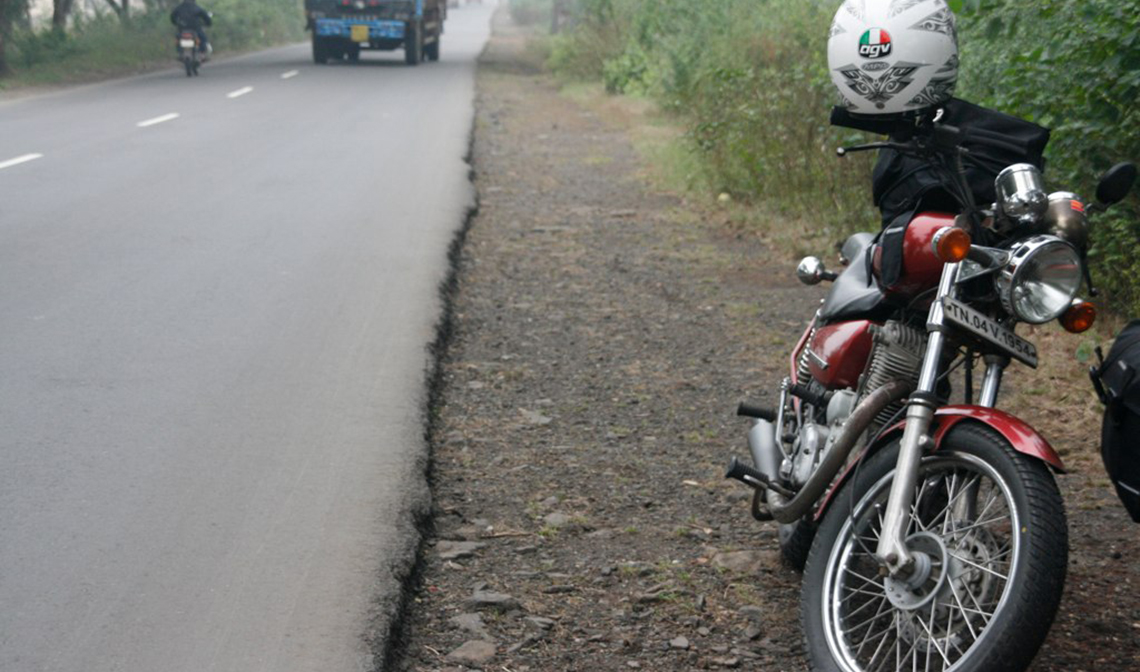 This was a trip on our favourite bike, The Royal Enfield to Chikmaglur in Karnataka. We were planning to spend quality time together in a resort. The ride was awesome; of course it was only my hubby doing all the riding! The road was bad except for the last few stretches of our resort.
But the moment we entered our place of stay there was only greenery and an eerie quietness of the coffee estate. A huge spread of coffee, elaichi, pepper and other wonderful spices were all around the estate and the air was so pure and good with a delicious aroma.
Care-takers of the estate came out and greeted us with such warmth and affection that made us feel at ease with the place. The estate had 2 bungalows, out of which one was a 100 year old British colonial bungalow and another was a modern bungalow. Both were tastefully designed by the owner. Both of them had rich collections of antique furniture carefully collected from all over the country. The modern bungalow was surrounded with lovely landscapes.
Our hosts wowed us with scrumptious breakfast, lunch, snacks, dinner and of course aromatic coffee. There was always a huge spread of delicacies for us to indulge. There was a particular item – the cook's special Deep Fried Ice Cream. It was a fabulous dish. They even arranged a lovely barbecue for us.
The view from the new bungalow was amazing with dense forest on one side, the coffee plantation, coffee being dried by the estate workers and the colonial bungalow on the other side.
I can say that this was one of the most relaxed holidays we ever had. The fact that we rode from Bangalore on the bullet was shocking to the caretakers but nevertheless we got commended for the feat.
After spending very good time there we visited beautiful temples of Halebid and Belur. They were spectacular and were full of rich carvings. It was hard to believe that they were all handmade. Finally we returned to Bangalore.
Well that was our trip. But the most unfortunate thing that happened was we lost all our pictures because of some virus in our laptop. Nevertheless, this was the most wonderful holiday which has left an ever lasting impact in our hearts.
Note:
 This moment was shared by  Mrs. Deepa Saravanan in Sterling Holidays OMG! Holiday Moments Contest on Facebook. Visit our Facebook fanpage:
www.facebook.com/sterlingholidays