A Trip to Paradise!
– Mr. Suraj Shah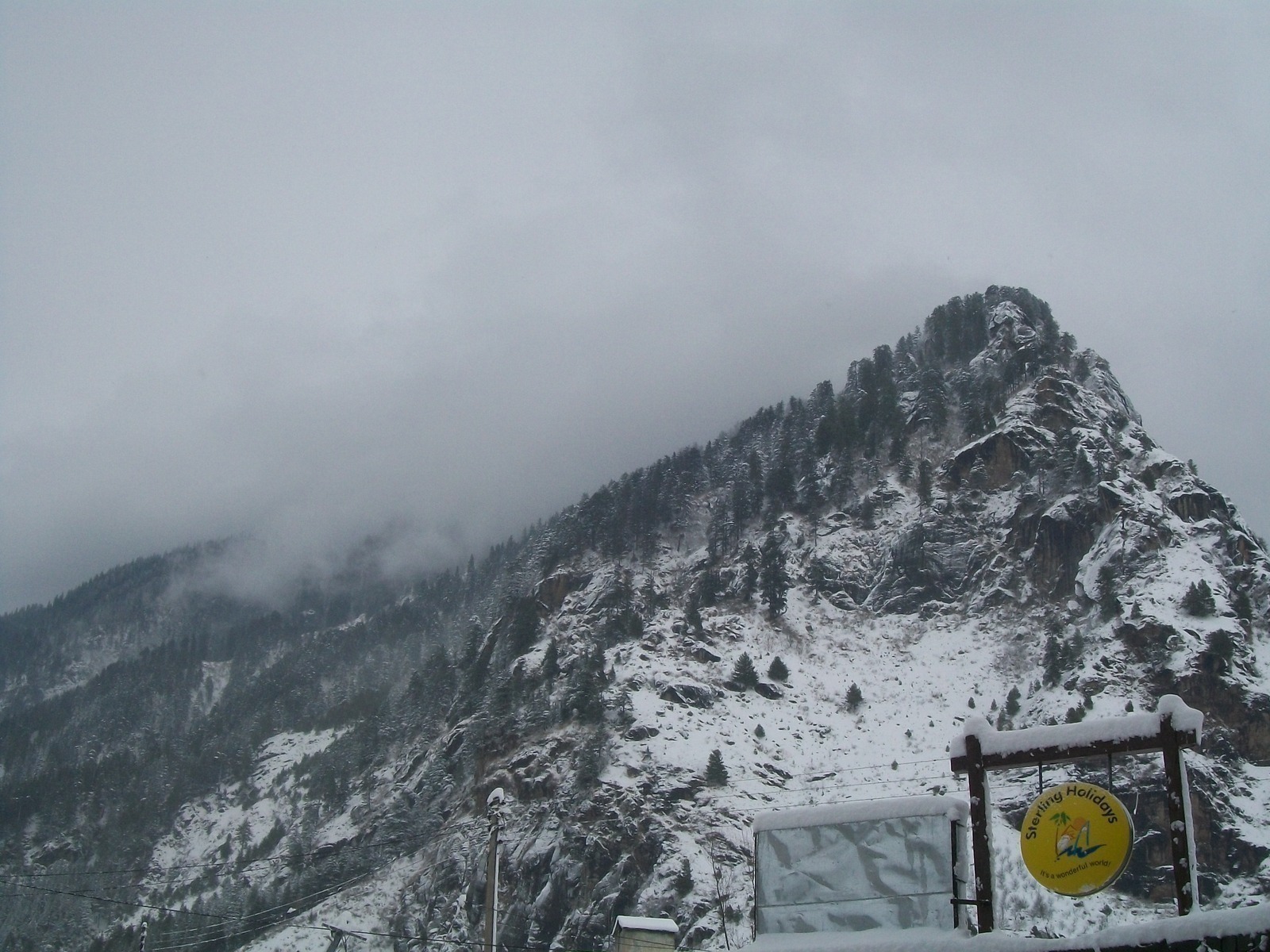 The land of snow, the land of mist, the serenity, the beauty, the wonderful sight of the snow-capped mountains, the golden sunlight making its way through the clouds, the freezing temperatures and garam chai to go with it! Yes, this tale is about my trip to Heaven on Earth, Manali, Himachal Pradesh. Along with 3 other friends, I set out on a trip in January with the intention of running away from the City Heat and Pollution in search of a Paradise. I found that paradise's other name is Manali.
We stayed at the Manali – White Mist, A Sterling Holidays Resort for about 4 nights and with a no fixed itinerary we set out for the adventure.
The trip began with an amazing tour of Snow Point near Kothi, where Krishh (the movie) was shot. All I could see was snow-capped mountains around! It was so thrilling; I did not think twice of getting into a ski suit and I tried skiing around. In fact, all of us tried our hand on it, and must have easily fallen at least 30 times each! But yeah, that's the fun of skiing! Then we proceeded to the Manali Club House and relished fantastic lunch (Paneer and Chole Bhature), a signature dish of North India.
The wonderful lunch brought a lot of warmth to our bodies and energised us to get back to the resort and drool in sports like Table Tennis and Snooker throughout the evening!
On Day 2 we went for local sightseeing and visited enchanting spots like Hadimba temple, Nehru Tank which brought out the Traditional side of Manali. We had some snacks at the Italian bar in the main market and it was delightful! Happily we lay down on the grass on a beautiful park, amidst the pine trees and the feeling was worth all the travel, all the effort of reaching Manali. The sun was shining all evening which made the land, the pastures, the mountains look green, brown and white. So our Day 2 was also memorable but not 100% satisfying since all of us had a secret desire and were yearning to see snow fall. Till Day 2 it did not happen.
But at that night what we wanted happened. Since we were extremely tired from sightseeing, we had dinner at the hotel, shared some jokes, watched TV and dozed off. Next morning as we got up, we opened the windows. Oh My God! All we could see was white all around. Entire Manali was painted white. It was as if God had made this magic exclusively for us! We couldn't control ourselves and went down immediately. We made a charming young snow man and had snow fights, played and enjoyed for hours! Nothing could ever beat that moment in my life! It was snowing like how it should in a fairy tale. We felt like we were living a fairy tale!
The trip of Manali was one of the best trips of our lives and I will cherish it as one of my best vacations forever! God created a paradise called, Manali! Sterling Holidays made Manali better with their hospitality!
This is the OMG! Holiday Moment for me. For someone who has never experienced snow fall, even a little bit of snow can be very exciting. At Delhi, I can never dream of seeing a snow fall.
Later, in the night, we started for Kullu and it was extremely chilly as it was raining heavily. As I travelled we could see raindrops turning into snowflakes. OMG! I could see rain converting into snow. On speaking with a chai wallah, on the way, we realised that it was snowing heavily during the entire night and hence Manali was fully snow-clad. We spent some time in Kullu and started back.
For someone who has not seen snow ever in life, Manali was exciting and fulfilling. Truly Manali is heaven on earth.
Note: This moment was shared by  Mr. Suraj Shah in Sterling Holidays OMG! Holiday Moments Contest on Facebook. Visit our Facebook fanpage: www.facebook.com/sterlingholidays