Have you heard of Sandakphu?
Amidst the lush green surroundings, flora and fauna, the chirping of a variety of birds – there nestles Sandakfu, also known as Sandakphu. A beautiful place with an extraordinary panoramic view attracts tourists for a number of good reasons. No matter if you have been to many other places nearby, this place calls all trekkers to its naturally beautiful trekking route. The Sleeping Buddha view formed naturally by the arrangement of mountain peaks, and the snowline adds an unexplainable glory to a trekker's wonderland.
Location of Sandakphu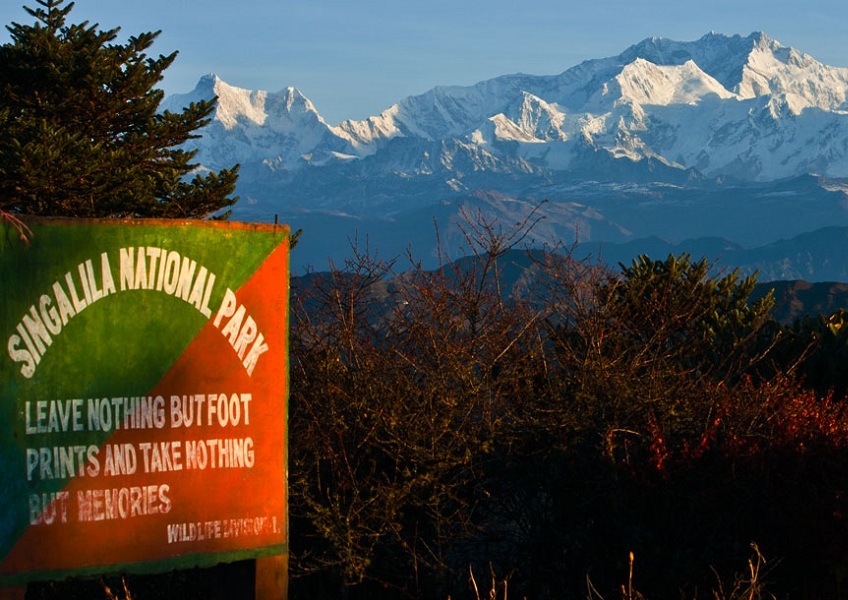 Located at the fringe of Singalila National Park in West Bengal, Sandankphu with a peak of 11,930 feet is the highest mountain of Ilam region in Nepal. Ilam is a district belonging to the state of West Bengal and shared by Nepal. The interesting fact about the peak is the unique view that it offers.
Interesting Facts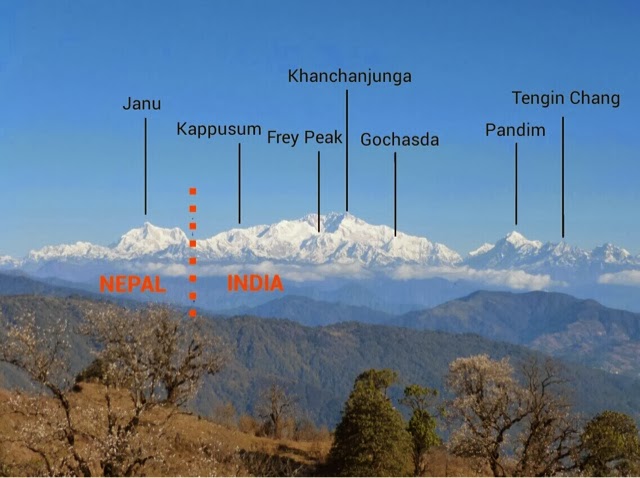 At its apex is a small village with a few hostels. It is surprising to know that around four to five of the world's highest peaks are visible from here. It is indeed a wonderful sight to see Mt Everest, Mt Kanchenjunga, Mt Lhotse and Mt Makalu al at once. Together, they create a visual feast for our eyes.
If you are a trekker, it is a must visit place for you. It is a trekker's paradise and gaining popularity at a good pace.
Sleeping Buddha View

The most beautiful, pure and clean view, away from human alterations, Kanchenjunga mesmerises the mind. The view is popularly known as Sleeping Buddha as the range looks like Lord Buddha in a reclined position – an auspicious sight for Buddhists for sure! This criss-crossing and parallel range unitedly form the breathtaking experience of the blessed environment.
The Scenic Beauty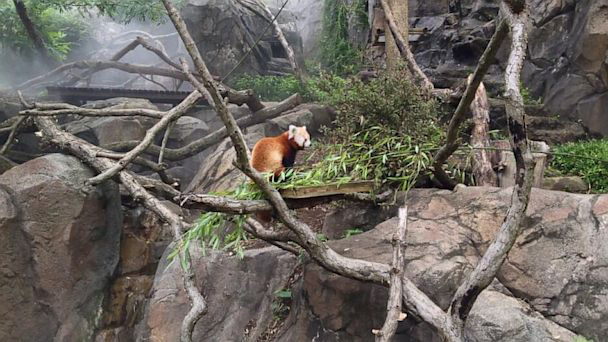 Nearby there are places which are tourist attractions. Quite famous among these are Choyatar for its Red Panda, Hangetham for birds like spiny babbler and blue tit. You can even visit Samudayik ban which is a combination of three jungle hills. The view at twilight is as convincing as the sight of dawn and dusk. No sight could be more peaceful and satisfying than the rising sun that blankets the mountain peaks, giving a golden tinge to the naturally made Sleeping Buddha.
Trekking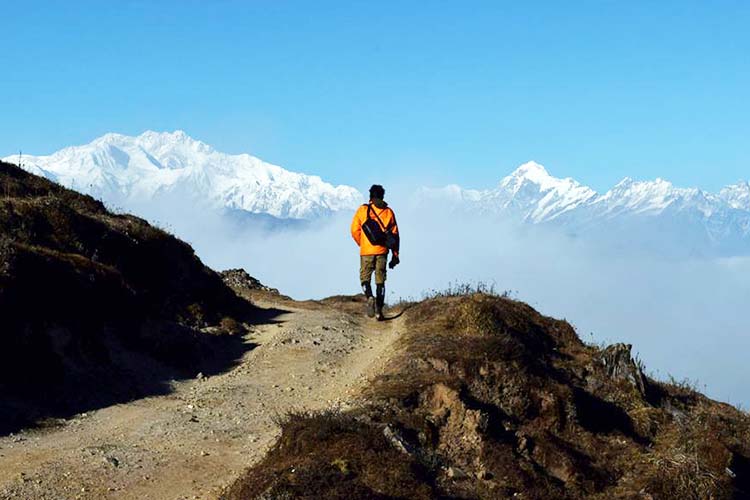 Trekking is a most common activity in the mountains and India has some of the best trekking places. Sandakphu has a famous trek route and is a must for trekkers. Do you have the stamina to go through the forests and bumpy roads all by yourself? If you are a trekker, you will definitely enjoy trekking out here by different routes. One of which begins from Ilam Bazar and goes all the way to Sandakphu covering many small places in between.
Another trek route and the most popular one begins from Sandakphu along Singalila. Manebhanjan, the gateway town to Sandakphu provides route maps for trekkers as well as for tourists in their Land Rovers.
Seasons best suited for trekking
It is advised to avoid monsoon season for trekking. You may enjoy springtime as this blooming season gives a fantastic view of the rhododendrons. You can experience on and off snowfall in the winter. The winter weather remains clear throughout the season and is highly recommended for trekking holiday fun. Manebhanjan, the gateway town acts as a guide offering route maps for all passers-by.
Accommodation at Sandakphu
Coming to accommodations, Sandakphu has a number of decent hotels and private lodges. There are Tea houses which allow a beautiful view of the natural surroundings, and you will feel closer to the snow peaks out there. Sherpa Chalet Lodge is rated the best among all the good hotels
Some of the other options are Hotel Namo Buddha, Sandakphu Trekkers Hut, Goparma Lodge, Hotel Shivraj and more.
How to get to Sandakphu?
Being a paradise for trekkers, Sandakphu is gaining popularity continuously. As a result, demand for jeep safaris has increased to a reasonable extent.
There are many routes by which you can reach here.
Unarguably, people prefer to reach Darjeeling in West Bengal first and further continue. The best would be to consider Darjeeling (hill station of Bengal) as your base while heading further by road towards Sandakphu. You could even spend a day or two in Darjeeling before continuing your journey to Sandakphu.
It is at a distance of around four hours by car from Darjeeling, and you have to be all prepared to have a bumpy ride in your jeep. The way is rocky and uneven, beginning from Darjeeling and the same continues till Sandakphu.
While in Darjeeling, stay with us at Sterling and let us give you the ultimate vacation experience.