A portable washing machine for backpackers,the Scrubba Wash Bag is a handy tool created by Ash Newland. While backpacking in Mount Kilimanjaro, Newland realized the need for an equipment to wash clothes that is easy to carry, saves time, space, money and water.  Thus Scrubba Bag was born.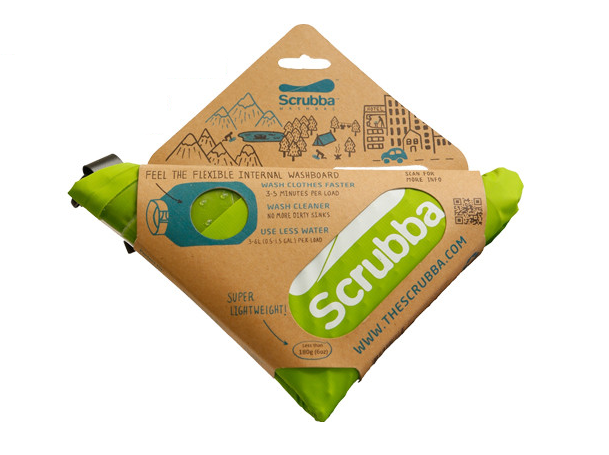 The easiest and quickest way to wash your clothes, Scrubba will make your garments almost machine-clean in a matter of few minutes. Made from microbial and hydrolysis resistant polyether TPU plastic, the product is highly durable. You can fit in a few socks, t-shirts and undergarments in one wash.
Just fill the bag with soap, water and your clothes. Follow the instructions mentioned in the manual that explains about zipping, rubbing, shaking the bag along.Once done, rinse again in clean water, and dry in shade. Voila! Courtesy the bag's innovative and supple washboard, you will get laundry fresh clothes minus the strenuous effort.
The Scrubba travellers' kit comes with a Scrubba towel and clothesline, which comes in handy to dry clothes.
Gadget Details
| | |
| --- | --- |
| Gadget Name | Scrubba Wash Bag |
| Details | A compact washing machine, Scrubba Wash Bag uses innovative technique to give you clean clothes in a jiffy. Its distinctive textured washboard makes it efficient and effective without costing too much. |
| Dimensions | Pocket Size |
| Weight | 170 grams |
| Care | Avoid exposure to harsh sunlight and sharp objects |
| Company | The Scrubba |
| Company Website | www.thescrubba.com |
Note: Images & definitions in this article are owned & copyrighted by The Scrubba.